The Maverick Minute | UNO's U.S. Senator Chuck Hagel Archivist Lori Schwartz
Chancellor Jeffrey Gold sits down with UNO Chuck Hagel Archivist Lori Schwartz to talk about the archives.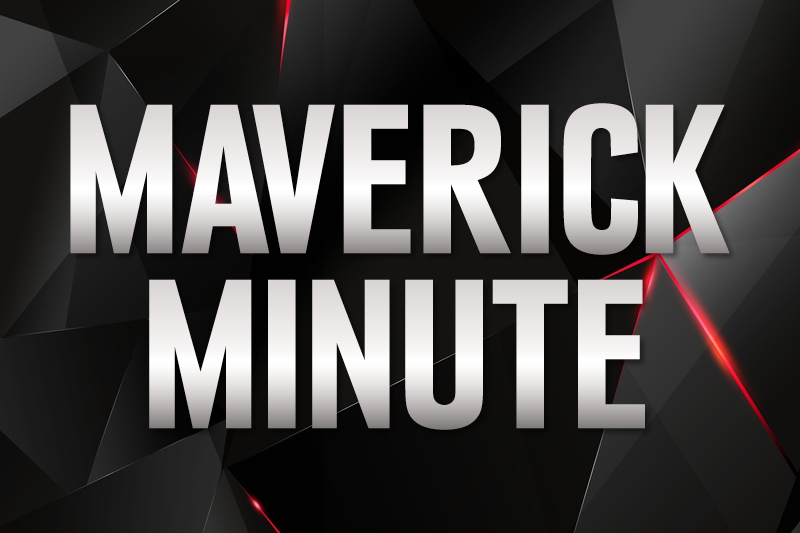 Before Chuck Hagel arrived on campus for the Inaugural Chuck Hagel Symposium in Public Service on March 23, 2017, Chancellor Jeffrey Gold sat down with Lori Schwartz, the Chuck Hagel Archivist at the Dr. C.C. and Mabel L. Criss Library.
A portion of the U.S. Senator Chuck Hagel Archives is open for research. Descriptions of these materials are below. To search the Hagel Archives, use our Archives & Special Collections finding aids database. This includes audio files, travel documents, photographs, speeches and more.
The archives contain records from Chuck Hagel's career as U.S. Senator, 1997 to 2009, and U.S. Secretary of Defense, 2013 to 2015, and include his legislative papers, artifacts, photographs, campaign records and other material.
Recap of the Interview
Schwartz helps manage more than 1,700 boxes of material and hundreds of artifacts.


Schwartz came to UNO in 2015. Her time is spent organizing material, exhibits, and fielding research questions.



Hagel

visits the Archives several times a year. He provides contextual information for some of the files, which is logged to help researchcers.


For more information, people can visit the Chuck Hagel Achives website.