Bachelor of Multidisciplinary Studies: Earn a Nationally-Ranked Degree From Home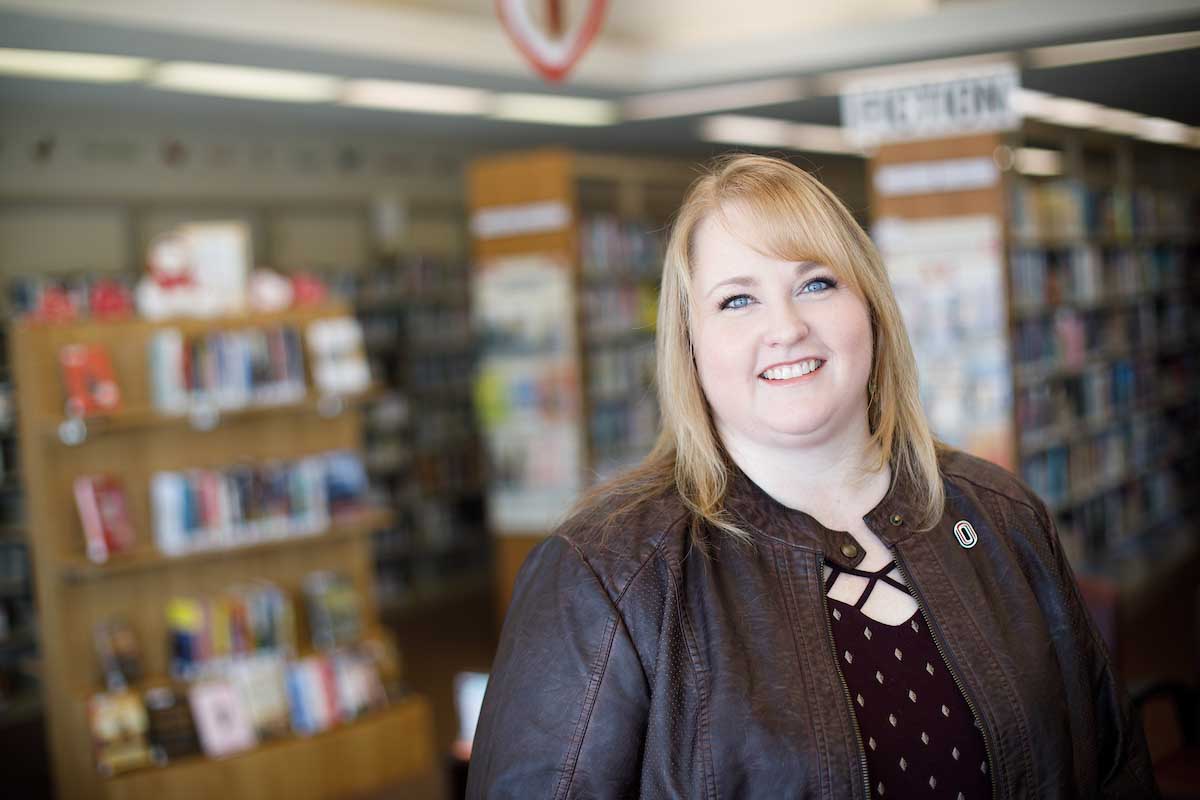 Everyone takes a different path to college. There are many different roads you can take to earn your degree, and that is what University of Nebraska at Omaha (UNO) alumna Rachelle McPhillips wanted to teach her three children.
"I didn't have the opportunity to go to college right out of high school," McPhillips said. "So, for them too, you can do things in a different order, and still complete things, and achieve your goals, that made me feel really proud."
McPhillips, who graduated from UNO's online Bachelor of Multidisciplinary Studies Program with a concentration in library sciences, is now the adult and young adult services librarian at the Columbus Public Library in Columbus, Nebraska.
In her role, she spends most of her time creating programming for teenage students in the Columbus area. She plans field trips, helps students with their research, puts the students in touch with resources and buys books to help keep the library shelves stocked with important literature.
Getting a degree from UNO meant McPhillips was able to negotiate for a promotion and higher salary at the library. Her students have also benefited from her education.
"Some of the specific classes that I took, while I was in the program encouraged me to continue to add technology to this program," she said. "They prepared me to embrace and support the STEM movement."
McPhillips' overhaul of the Columbus Public Library is an experience she now shares with current UNO students as a guest speaker in library science classes across campus. As an engaged alumna and a graduate of a nationally-ranked program, she's proud to be able to share her experience and knowledge with others.
"Knowing that this degree comes from a nationally-ranked program makes me proud to be a Maverick," she said. "I feel that I have gotten an excellent education, and that when I am helping patrons, and helping shape policies in the library, that I have a good foundation to make those decisions."
Contact Us
If you have a story idea, news tip, or other question, please email the UNO News team at unonews@unomaha.edu.