UNO Recognized For Military Friendliness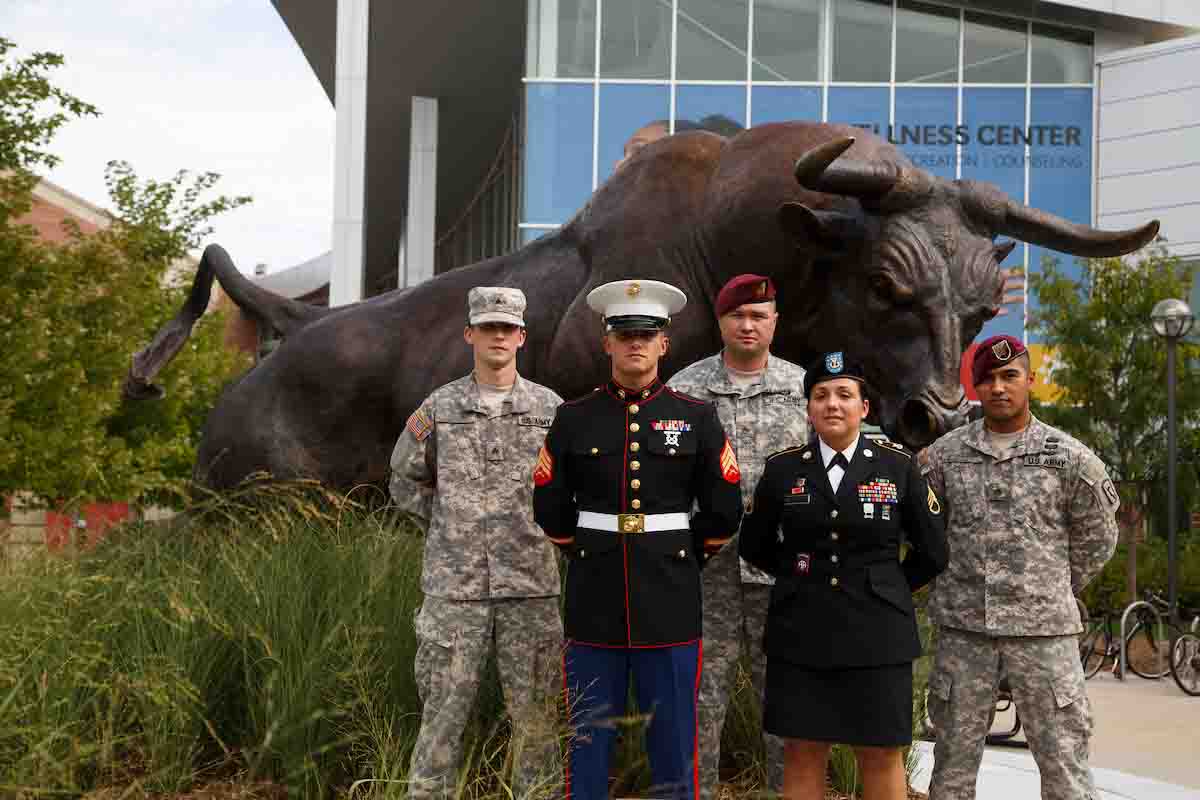 OMAHA - For the sixth consecutive year, the University of Nebraska at Omaha (UNO) has been named in the top 10 of the "Military Times' Best: Colleges 2018" rankings.
Representatives from more than 600 colleges and universities from across the country took part in the survey, which is designed, each year, to provide service men and women a gauge by which to judge whether a school or degree program will truly benefit them.
UNO came in at No. 8 in this year's rankings, with a four star ranking in the GI gap bill coverage and extracurricular categories.
The survey asks colleges and universities to document an array of services, special rules, accommodations and financial incentives offered to students with military ties; and to describe many aspects of veteran culture on a campus. Military Times also factors in data from the Veterans Affairs and Defense departments, as well as three Education Department sources: the IPEDS Data Center, College Scorecard data and the Cohort Default Rate Database.
"Of the hundreds of schools that applied, fewer than half received the Military Times Best: Colleges designation this year. Only the best made the cut," said George Altman, the Military Times editor in charge of the rankings. "For the past eight years, we've seen colleges and universities consistently increasing their resources, revising their policies and improving their academic outcomes for military and veteran students. The Military Times Best: Colleges rankings showcase the very best of these efforts."
UNO has maintained a steady presence at the top of the Best for Vets rankings since its inception eight years ago. UNO was ranked as the number one public university for military friendliness 2014, and the top overall university in 2015.
"The continued recognition is a reflection of the dedication and experience of the staff and student workers in our office, as well as the support of the university and the community that make what we do possible," said Leah Meyer, interim director of the UNO Office of Military and Veterans Services.
The full Military Times rankings can be found on their website.
About Military Times
The Military Times digital platforms and newsweeklies are the trusted source for independent news and information for service members and their families. The military community relies on Air Force Times, Army Times, Marine Corps Times, and Navy Times for reporting on everything important to their lives, including: pay, benefits, finance, education, health care, recreational resources, retirement, promotions, product reviews, and entertainment. Military Times is published by Sightline Media Group. To learn more, visit www.militarytimes.com.
About the University of Nebraska at Omaha
Located in one of America's best cities to live, work and learn, the University of Nebraska at Omaha (UNO) is Nebraska's premier metropolitan university. With more than 15,000 students enrolled in 200-plus programs of study, UNO is recognized nationally for its online education, graduate education, military friendliness and community engagement efforts. Founded in 1908, UNO has served learners of all backgrounds for more than 100 years and is dedicated to another century of excellence both in the classroom and in the community.
Follow UNO on Facebook, Twitter, Instagram, TikTok, LinkedIn, and YouTube.