Hockey Team Signs 13-Year-Old Superfan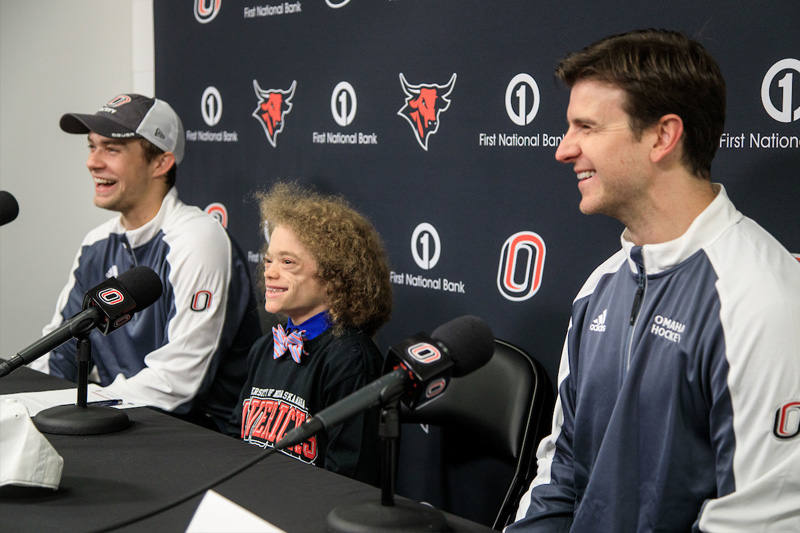 The University of Nebraska at Omaha (UNO) Hockey team signed a new teammate just a day before the kickoff of the new season.
On Thursday, Oct. 5, the Mavericks welcomed 13-year-old Isaac Barchus to Baxter Arena to sign a letter of intent and field media questions.
Head Coach Mike Gabinet says he's excited to have Isaac and his family become part of the Maverick family.
"I know that when we recruit a kid we look for a certain couple qualities in an individual and Isaac has all those. He's extremely hardworking. He faces adversity head-on and I know he's got a great attitude."
The special event was thanks to a partnership with Team IMPACT, a nonprofit organization that aims to improve the quality of life for children facing serious illnesses. Isaac has CANDLE syndrome, a rare autoinflammatory disease.
As a new Maverick, Isaac can attend practices and games with the team.
Isaac first connected with his new teammates at UNO's first Dance Marathon last spring. He says he's excited about this opportunity. He's loved hockey ever since his first Mavericks hockey game.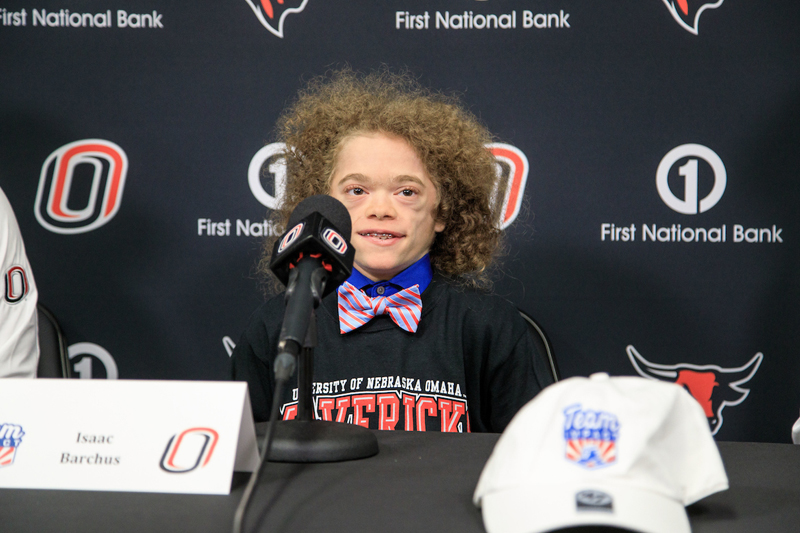 Contact Us
If you have a story idea, news tip, or other question, please email the UNO News team at unonews@unomaha.edu.