Reminder: Tuition and Fee Payment Changes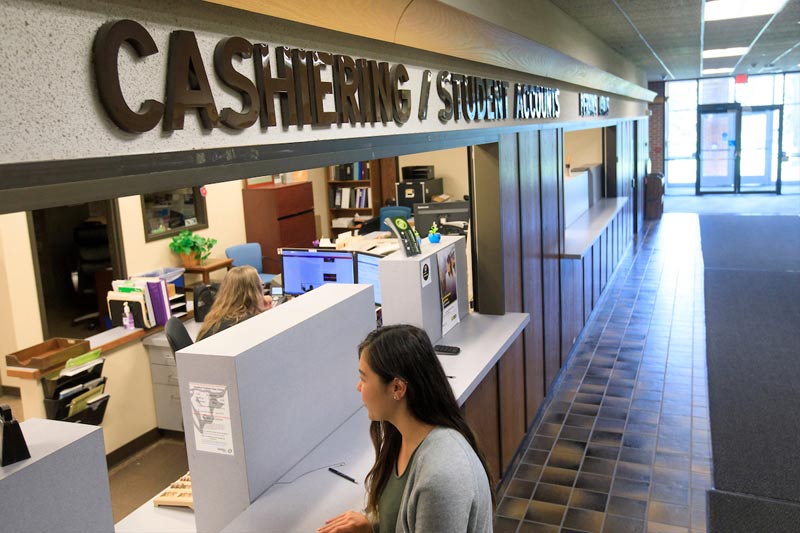 From updates to the guest access process to a new service charge, UNO's Cashiering and Student Accounts office wants to make students aware of changes taking effect in the fall semester. Read on for a summary of what's new.
Credit/Debit Card Payments
Guest Access Process
Parking Permits Charged to Student Accounts
Charging Bookstore Purchases to Your Account
Scott Housing Charges
---
Credit/Debit Payments
Beginning Sept. 28, 2017, UNO will no longer accept credit/debit card payments for tuition and fees in person or by mail. You may still pay online by credit/debit card through MavLINK; however, a service charge will be assessed. The service charge is 2.75% on domestic credit cards and 4.25% on international credit cards. American Express, Discover, VISA and MasterCard are accepted methods of payment by credit card. Electronic check (e-check) payments are also accepted and will not incur a service charge.
This change is effective AFTER the Fall 2017 tuition due date of Sept. 23, 2017. By paying your bill on or before the due date, you will avoid a credit/debit card service charge this semester.
Cashiering and Student Accounts will continue to accept cash, checks and cashier's checks in person without a service charge.
Guest Access Process
Want someone else to be able to make payments or view your student account balance? Set up a guest access account. UNO recently changed its guest access process, so former guest access accounts are no longer accessible. Log into MavLINK to set up your new guest account(s). Look for "Guest/Parent Access" under the "Profile" tab in MavLINK's left navigation menu.
Setup includes multiple steps for you and your guest. Make sure you're in communication so that your guest knows how to claim credentials and set up their access.
Step-by-step Guest Access instructions
Parking Permits Charged to Student Accounts
All students who purchase an annual or semester virtual parking permit – including residents and graduate teaching assistants – will have the parking permit cost added to their student account balance on MavLINK. Purchase your parking permit online via MavPARK.
For questions, contact Parking Services at 402.554.7275 or unoparking@unomaha.edu.
Charging Bookstore Purchases to Your Account
In order to comply with Department of Education guidelines, beginning with the fall 2017 semester, you can only charge your books and supplies to your UNO student account. Simply ask for this payment option at the cashier station when making your purchase.
Other bookstore items, such as apparel and food, can no longer be charged to your student account.
Scott Housing Charges
Scott Housing residents will see their semi-annual or annual housing charges included on their student accounts. UNO billing statements will reflect this charge, along with tuition and fees.
New Charges Billed Monthly
As a reminder, students will receive a billing statement for any new charges applied to student accounts on the last business day of each month. These charges are due on the 23rd of the following month in order to avoid late payment fees. New charges may include parking fines, bookstore purchases, health services, other University fines, etc. Please review your student account often to ensure accuracy and payment compliance.
Have questions? Cashiering and Student Accounts is here to help. Please email us at unocsa@unomaha.edu, call us at 402.554.2324, or stop by our office. We're located in the Eppley Administration Building on UNO's Dodge Campus.
Contact Us
If you have a story idea, news tip, or other question, please email the UNO News team at unonews@unomaha.edu.