UNO Researcher Finds Disparity in Housing Valuation Increases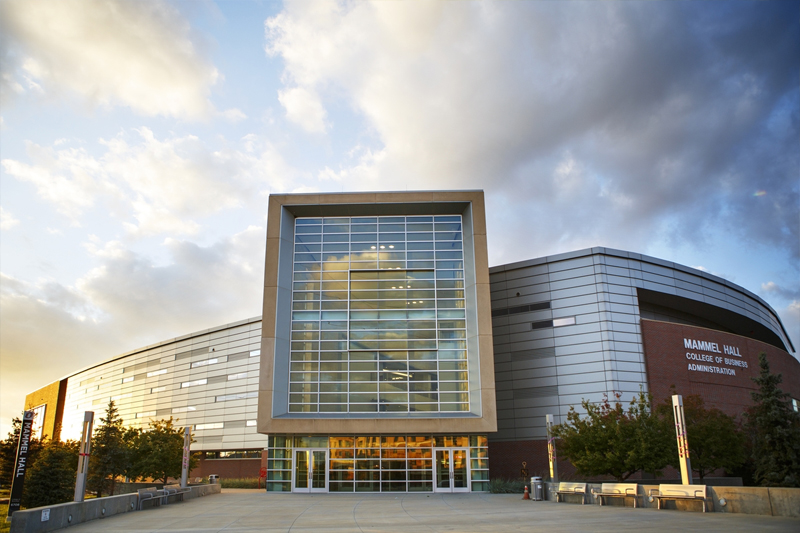 OMAHA – A new report from the University of Nebraska at Omaha's (UNO) College of Business Administration indicates that housing values across Douglas and Sarpy County have rebounded from the effects of the 2008 economic crisis, with some moving well beyond their pre-recession levels.
According to the report, titled "Omaha Single-Family Housing Price Appreciation 2000-2017", home prices across the Omaha metro area have increased, on average, by 29 percent but by as much as 34 percent in some areas over the last 16 years, with much of that increase coming between 2011 and 2016.
Breaking down data from multiple sources into separate zip codes, the study's author, Steven Shultz, Baright Professor Real Estate and Land Use Economics at UNO, utilized two alternative statistical approaches to compare valuation changes for the entire metro area; specific counties; suburban and urban areas; and, finally, by individual neighborhoods represented by 37 different Omaha area zip codes.
The report indicates that housing values have increased the most over the full 16 years among those homes located in Sarpy County and in the Douglas County suburbs whereas those hit hardest by the recession, in North and South Omaha, are improving but still trailing behind.
In some cases, like those homes in the zip codes north of Interstate 480, homes are currently experiencing 11 percent-lower valuations than they had in 2000. However, the trend has moved upward over the last five years and, in just the past year, home prices increased 11 percent, which is almost twice the Omaha-wide appreciation rate.
"Since the historical 16-year low in the housing market in 2011, there has been a disparity in how quickly appreciations have increased, based on zip code," Shultz said. "This helps explain the recent tax assessment valuation increases that have been proposed for the Omaha market."
Other findings in the study, which was funded by the UNO College of Business and the Baright Foundation, included changes in how homes are purchased.
Shultz found that while conventional mortgages were the primary choice for homeowners over the 2000-2016 span, the last five years have seen a reduction in favor of either cash-purchased homes, Federal Housing Association loans and loans from the Veteran's Administration.
The study also indicates that housing appreciations over the last 17 years increased the most, 35 percent, for those homes priced at $400,000 or more, while those valued at $75,000 or less have actually decreased in value by 5 percent. However, over the last five years, those two classes of home have increased almost evenly with homes priced at $400,000 increasing by 22 percent during that time and those $75,000 and less increasing by 18 percent.
"Every one of these factors highlight the limitations of relying on a single Omaha-wide appreciation statistic to evaluate the market," Shultz said. "Similarly, there is going to be variation within individual zip codes, so this report shouldn't be the only resource for individual homeowners looking to contest their property taxes."
Data for this study was based on information obtained from the Multiple Listing Service of the Omaha Area Board of Relators. Two formulas were used to analyze the data: one looking at average change prices over time and the other looking at a mass appraisal of multiple factors including the condition of the home, location and time of sale.
A copy of the full report can be found on the UNO College of Business Administration Center for Real Estate and Asset Management website.
For media inquiries, please contact Charley Reed, UNO Associate Director of Media Relations, at 402.554.2129 or unonews@unomaha.edu.
About the University of Nebraska at Omaha
Located in one of America's best cities to live, work and learn, the University of Nebraska at Omaha (UNO) is Nebraska's premier metropolitan university. With more than 15,000 students enrolled in 200-plus programs of study, UNO is recognized nationally for its online education, graduate education, military friendliness and community engagement efforts. Founded in 1908, UNO has served learners of all backgrounds for more than 100 years and is dedicated to another century of excellence both in the classroom and in the community.
Follow UNO on Facebook, Twitter, Instagram, TikTok, LinkedIn, and YouTube. 
Contact Us
If you have a story idea, news tip, or other question, please email the UNO News team at unonews@unomaha.edu.