Decade of leadership, collaboration and momentum: Chancellor Christensen Announces Retirement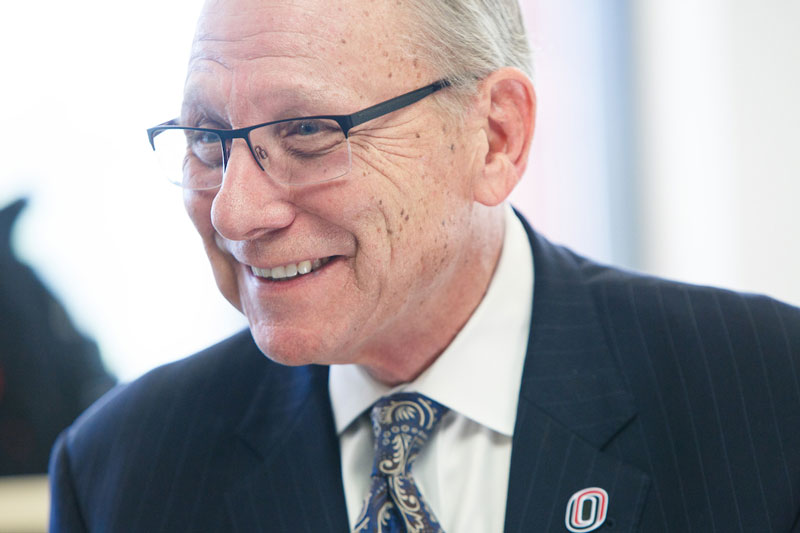 If you missed yesterday's news, Chancellor John Christensen announced his retirement:
Dear UNO Community,
Nearly 40 years ago, I started my journey at UNO as a student. Ten years ago, I was blessed to be asked to lead this campus as Chancellor.
Today, I'm writing to let you know I will be stepping down as Chancellor as soon as University of Nebraska President Hank Bounds names my successor.
There's never a perfect time to leave your dream job, but there is a right time. And this is the right time for me.
UNO is in a very strong position. I can proudly say our metropolitan university mission is at the heart of everything we do, and because of you, our momentum is unstoppable.
I have been a part of this university for a majority of my life. I know I say this a lot, but I truly believe I'm the luckiest guy in the world.
After I leave my post as Chancellor, I will take on a new role working on special projects for the university. Know that I will spend the rest of my life advocating for UNO students, staff, faculty and this city.
Thank you for sharing this incredible journey with me. The incredible progress we made, we made together. The future is bright.
Go Mavs!
John Christensen
Chancellor
Related Links
Contact Us
If you have a story idea, news tip, or other question, please email the UNO News team at unonews@unomaha.edu.