Best of 2015: New Degree Options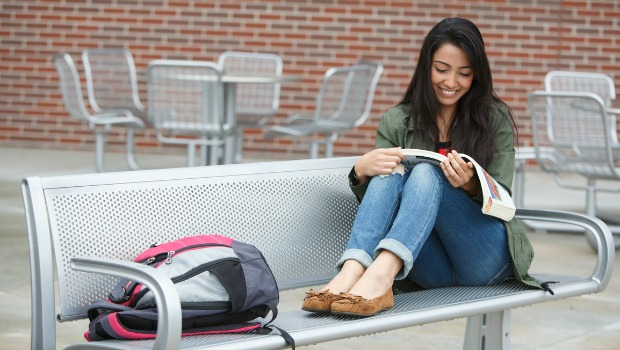 Over the past year, UNO has continued making history. Whether it be in the classroom, on the field, right here in Omaha, or across the world - the students, faculty, and staff of UNO have set the bar for what it means to be a successful and engaged metropolitan university. 

This story, which details one dozen new degrees, majors, or minors students can experience in 2016 and beyond, is one of 15 that will be published through the month of December to highlight the "Best of 2015" at UNO. 
 
---
The new Master of Arts in Critical and Creative Thinking (MA CCT) addresses a need that is regularly identified by business leaders as necessary for professional success across a wide number of fields – and it's 100 percent available online.
The new program will feature six areas of concentration: Cultural and Global Analysis; International Migration, Development & Citizenship; Ethics & Values; Organizational Science & Leadership; Health & the Environment; Writing & Critical Reflection


---
The new Executive Master of Science in Information Technology (EMIT) from the College of Information Science and Technology (IS&T) addresses the continually expanding need for forward thinking managers with information technology expertise in a rapidly growing professional field.
Recognizing the current gaps in traditional executive educational programs in the country, IS&T designed the EMIT degree to meet the unique demands of the emerging IT landscape while balancing the traditional understanding necessary to manage and leading organizations.
---
The importance of protecting information, both personal and governmental, is one of the biggest issues facing the world in the 21st century. To address this growing need, UNO will now offer a Graduate Certificate in Intelligence and National Security.
The certificate is particularly appealing for individuals already working in the government as military personnel or civilian employees and contractors. 
Those who complete the certificate will also be able to apply credit towards a future Masters of Science in Political Science degree if they wish to continue their education. 
---
As the only degree of its kind in Nebraska and one of less than five in the entire country, UNO's new Bachelor of Science in Biomechanics is a continuation of UNO's commitment to cutting-edge research.

Those students enrolling in this new degree program will get hands-on experience with state-of-the-art technologies within the Biomechanics Research Building and have collaborative learning opportunities through the partnerships UNO has through biomechanics with the University of Nebraska Medical Center and University of Nebraska-Lincoln, as well as many other universities in the region and around the globe.
---
By the end of 2016, students will have the option to enroll in seven new educational programs, allowing their degrees to better match their interests and career objectives. Those new options include:
College of Education
A Major in Inclusive Early Childhood
A Minor in Dance

College of Arts and Sciences
A Minor in Genocide and Holocaust Studies
A Minor in LGBTQ and Sexuality Studies
A Minor in Medical Humanities 

College of Information Science and Technology 
A Minor in Information Assurance
College of Business
A Minor in Supply Chain Management for Non-Business Majors
Contact Us
If you have a story idea, news tip, or other question, please email the UNO News team at unonews@unomaha.edu.