Congratulations to all of the Exceptional MBA Award Winners
The UNO College of Business Administration is a community of achievers. Here are the students and faculty honored in spring 2020.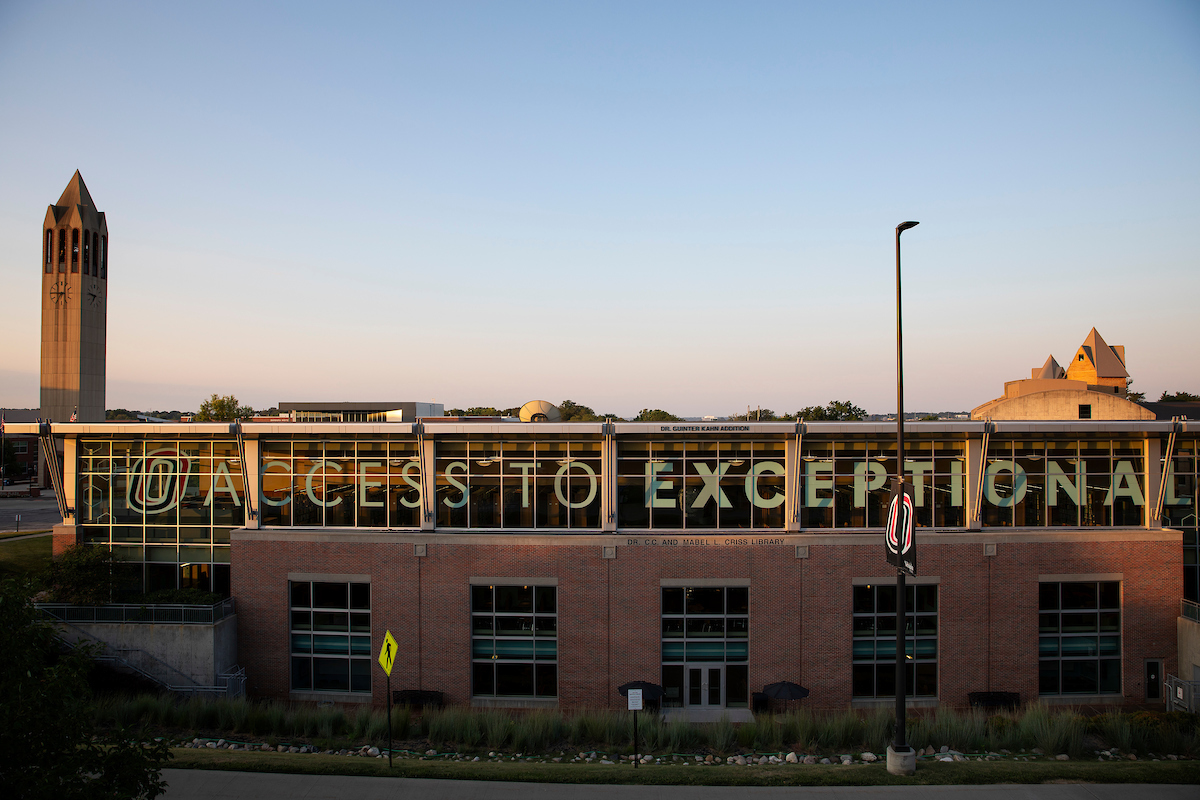 Congratulations to the winners:
Dr. Chris Decker - MBA Professor of the Year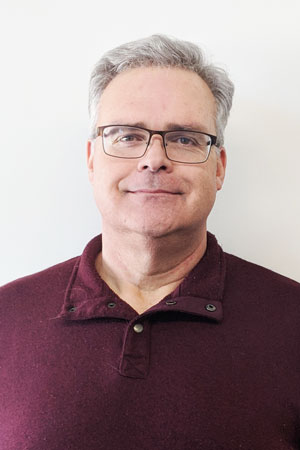 Professor Decker received his Ph.D. in Business Economics from Indiana University's Kelley School of business in 2000 and teaches courses in Microeconomics, Business Economics, Economic Forecasting, and Natural Resource Economics at UNO. His academic work has been published in a verity of academic journals including Economic Inquiry, Journal of Law and Economics, Environmental and Resource Economics, Annals of Regional Science, Review of Regional Studies, Applied Economics, Ecological Economics, and Contemporary Economic Policy.
Professor Decker has also partnered with several organizations to conduct economic assessments and forecasts of city and regional economies, including the production of a number of economic impact studies using IMPLAN. IMPLAN-Based studies include: The Economic Impact the Aviation Industry on the State of Nebraska, and The Economic Impact of the Nebraska Business Development Center on Nebraska. Other studies have included assessing the economic impact of immigrant populations on the local economy. Before joining UNO, Professor Decker worked in the private sector for DRI/McGraw-Hill (now IHS Global Insight) from 1990 to 1993, and FW Dodge/McGraw-Hill from 1993 to 1995, producing forecasts for regional economies, of energy prices and demand, long-range macroeconomic and demographic indicators, as well as construction prices, and commercial and institutional construction activity.
Luisa Arias Barco - Stan Hille Award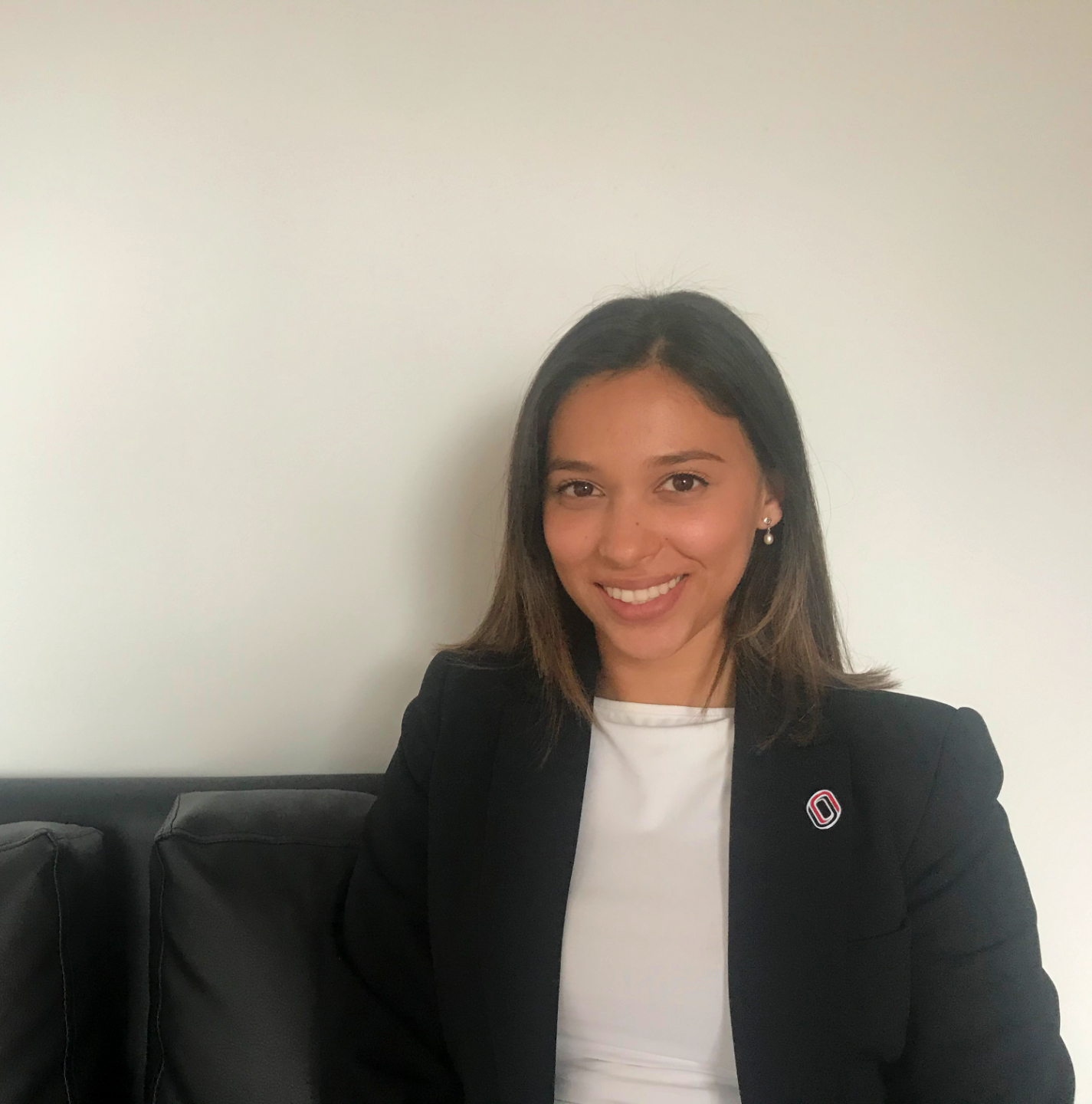 Luisa Arias Barco recently graduated from the MBA program with a concentration in International Business. She is currently working for an American importer, creating fair partnerships with local organic farms in her home country, Colombia. During her time at UNO, Luisa served as a Graduate Assistant for the Marketing and Entrepreneurship Department.
---
Ray Barajas - Jack Hill Award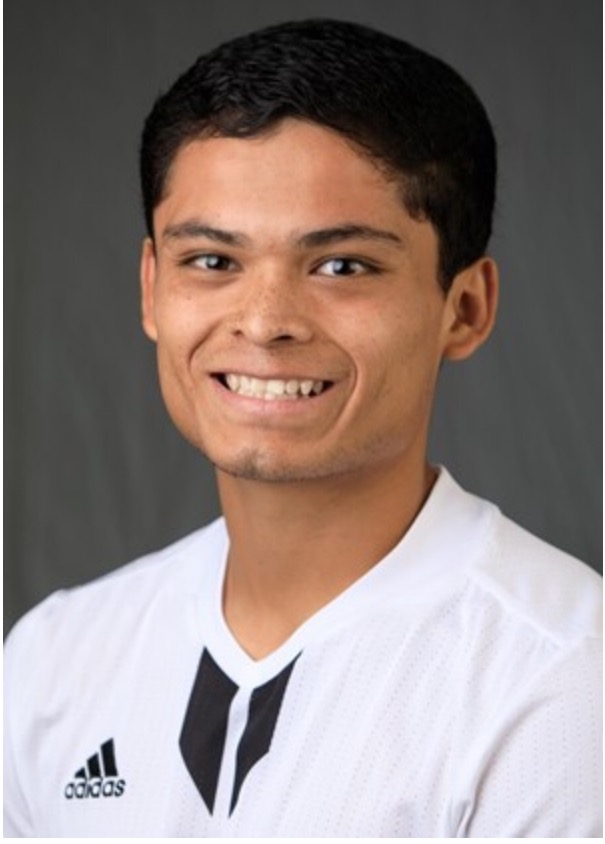 My name is Raymundo Barajas. I graduated from UNO in May 2018 with a BA in Economics. While attending UNO, I was part of the UNO Men's Soccer Team for two years. Prior to attending UNO, I attended Loyola Marymount University located in Los Angeles for two years and played soccer there as well. After graduating in 2018, I decided to further my education. I began my MBA at UNO in the Fall of 2018 with a concentration in Supply Chain Management. I will be graduating in May 2020.
During my MBA, I worked for the UNO Men's and Women's Soccer team during my first year. As of right now, I work as a Delivery Associate at Amazon. Upon graduation, I will begin working at ABF Freight here in Omaha doing their Operations Management Trainee Program. I am extremely honored to have received this award and I would like to thank Dean Pol for his support as well as Mike Kemp from UNO athletics.
---
Alexis d'Amato - Bill Brown Award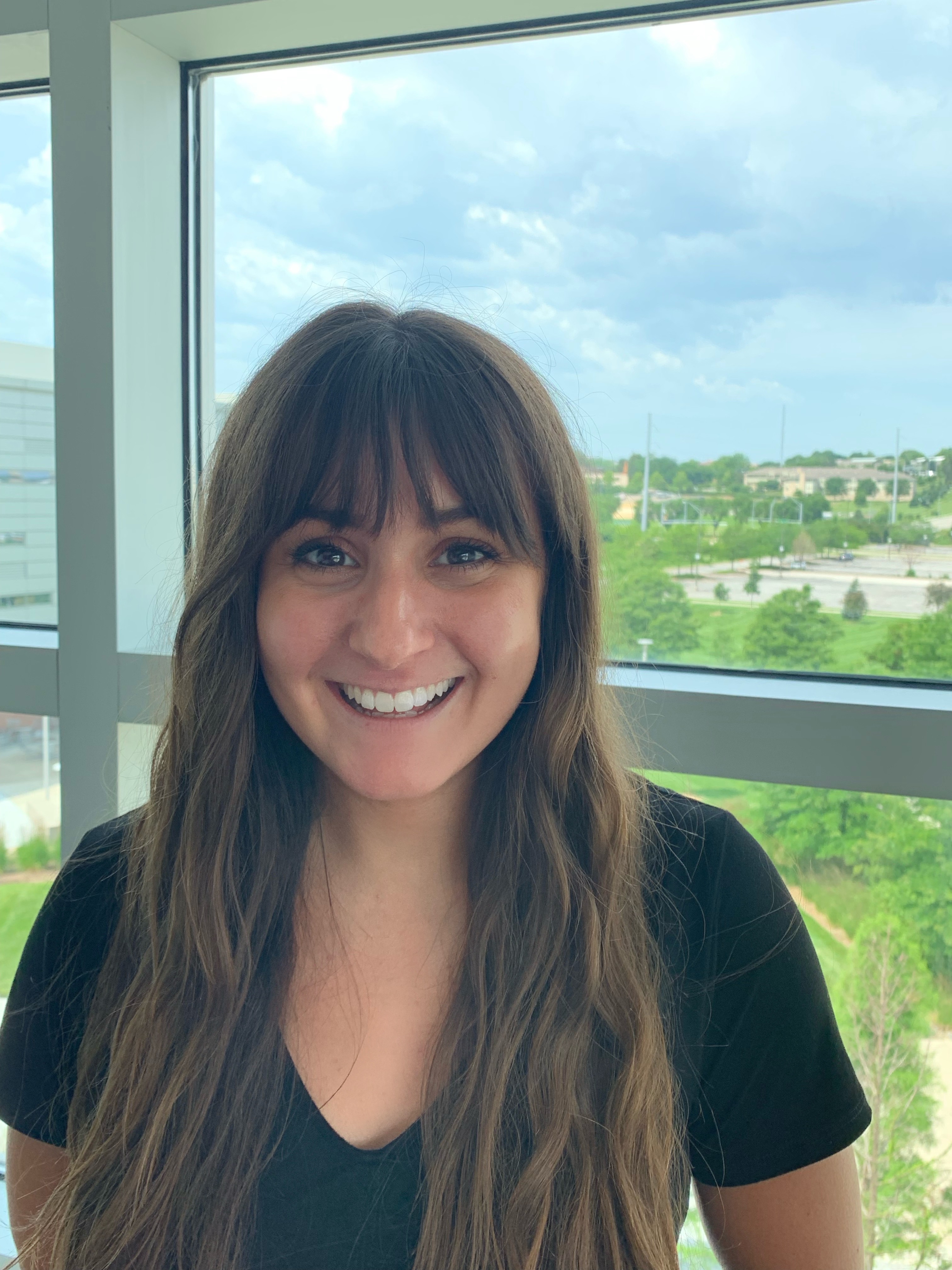 Alexis d'Amato has a Bachelor's in Marketing and Management from the University of Nebraska at Omaha. She chose to continue her education in the MBA program to further her knowledge of the workplace. She was also a Graduate Assistant in the Koraleski Commerce and Applied Behavioral Lab, where she conducted research and worked with Omaha organizations for applied projects. Her favorite part of the MBA program was Dr. Miles' capstone class because students were able to use all the skills learned in the program to help a real company with a great mission.
---
Mike Fecci - Kim Sosin Award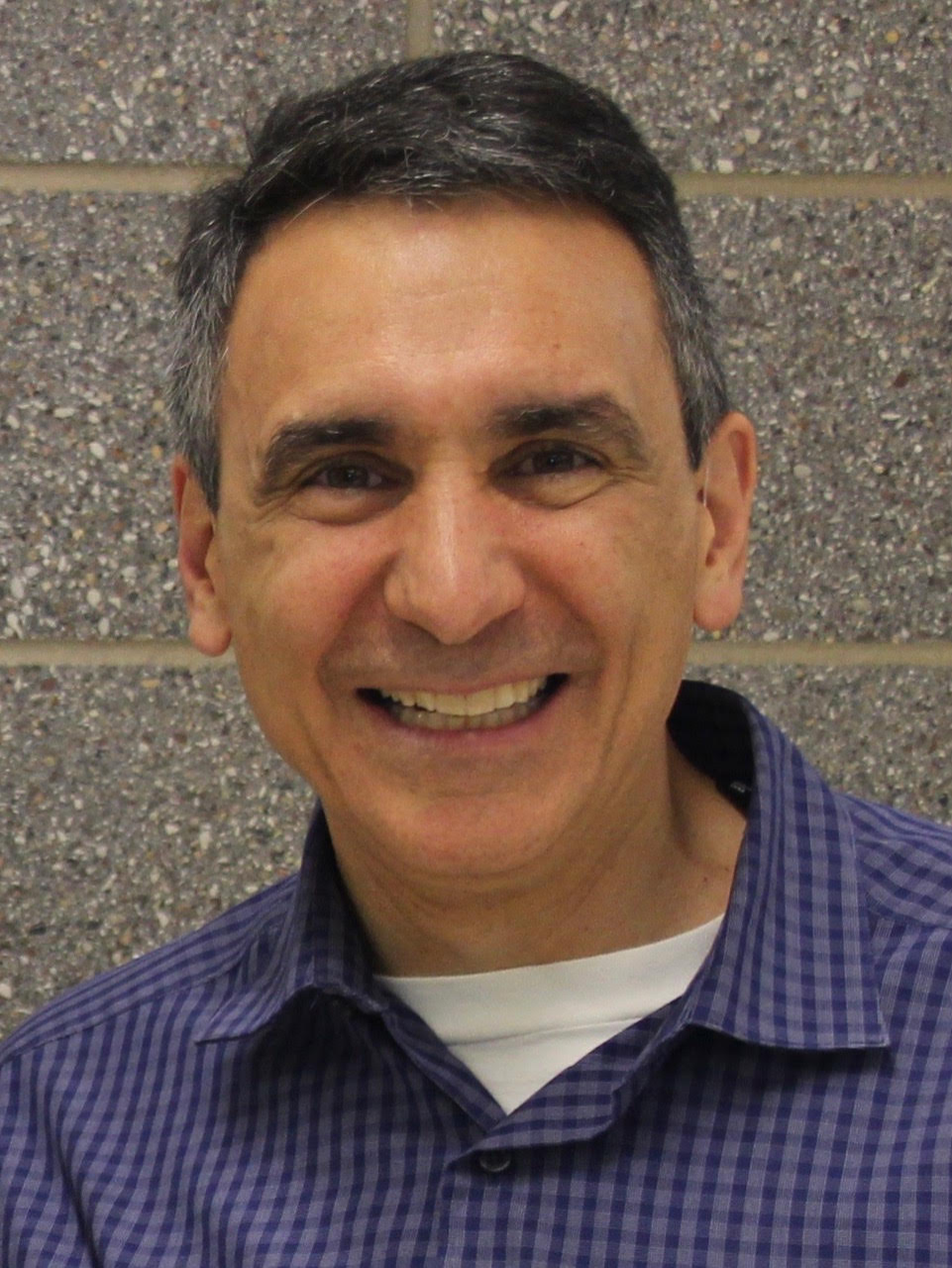 Mike had an almost idyllic childhood growing up in a suburb of New York City, often playing stickball in the street late into the summer evenings. Much like Lou Gehrig's famous speech, Mike "today...considers himself one of the luckiest men..." to receive the 2020 Dr. Kim Sosin award. A lifelong learner (and an avid sports enthusiast), Mike earned an undergraduate engineering degree in computer science, which led to a software job on Wall Street. Yearning to see more of the world, Mike accepted a job with an Omaha firm that gave him that much-desired opportunity to travel abroad.
During his time in Omaha, Mike met his wife Margie Eipperle (who earned both her bachelor's and master's degrees in elementary education from UNO). He completed the pre-requisites needed to enter the MBA program, but the arrival of their two daughters (Annie and Chloe) put those plans on hold. Parenting and the chance to coach them in numerous sports would come first. Once the girls moved on to "real" coaches, Mike again set his sights on earning an MBA.
As an Information Technology professional his entire career working at diverse companies (finance, telecommunications, and a local FinTech startup), Mike continued to learn new skills to stay relevant while PCs, the internet, mobile devices, and cloud computing emerged. His current leadership role is in technology project and program management, as well as performing as an agile scrum master and coach. In the local community, Mike is involved with various groups of software and project management professionals, and also teaches the basics of finance to local youth through Junior Achievement.
Mike has thoroughly enjoyed the challenge of the MBA and has already found numerous applications of his learnings at his current firm. According to Mike, receiving a Faculty Emeriti Award is an amazing honor, and will serve as motivation to continue the hard work it takes to earn such recognition. Finally, Mike would like to extend the sincerest appreciation to his devoted family, as well as the outstanding faculty, staff, and students in the CBA!
---
Bridgette Hallock - Robert Mathis Award | Graduate Student Marshall
Bridgette Hallock, graduating MBA student with the College of Business Administration, has been selected by faculty to receive the 2020 Robert Mathis Award and was named the Graduate Student Marshall.
She began her college career by earning an Associate of Arts in Literature from Iowa Western Community College in 2009. She then went on to earn a Bachelor of Multidisciplinary Studies (BMS) with emphases in Business, English, and Sociology from the University of Nebraska at Omaha in 2013.
She worked at the University of Nebraska Medical Center from 2015 to 2019 in various administrative support roles within the departments of Obstetrics and Gynecology, Emergency Medicine, and Internal Medicine GI. Previous to her work supporting medical education, she worked in administrative support roles in real estate relocation, middle school education, and residential and commercial irrigation.
In 2016 she was diagnosed with a rare form of appendix cancer. Although doctors are unable to provide her curative treatment at this time, she continues to fight the cancer while consistently setting and accomplishing her personal goals. Following her graduation in May, she aims to shift her focus to writing a book and continuing to co-author a literary review blog.
---
Christopher Winchester - Larry Trussell Award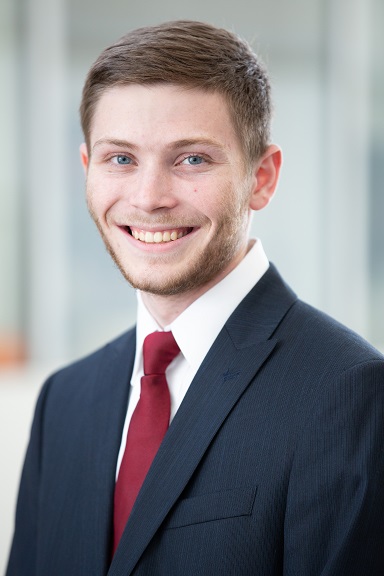 I am proud to say my entire college education thus far has been earned at UNO. I completed my three years of undergraduate work here to earn my BSBA with concentrations in Management, Entrepreneurship, and Marketing where I was honored with the UNO Senior Vice Chancellor Outstanding Undergraduate Student Award among others. In the past year, I have had the privilege of continuing my education with our MBA program in which I was fortunate to achieve many successes. For example, I received my first academic publication and am currently in various stages of 13 other publications. Most of these center around my organizational behavior interests of teamwork and leadership where my broad goal is to provide a better understanding of what makes a team/leader better and how organizations can use this to improve performance.
I served as the graduate assistant for the CBA Capstone Cup, where I helped plan the case competition, communicated with our senior students, wrote the cases used in the competition, and even guest lectured. In addition, I own Your Wedding Planner, a wedding planning and floral design business where I have guided 27 couples through various stages of their big day. In service, I acted as Student Vice President for the Phi Kappa Phi Honor Society and as Student Liaison of the Beta Gamma Sigma Honor Society, in which I was honored to introduce this year's inductees into some of the most prestigious academic honor societies in the country. Next year I will be continuing my research, education, and service with the PhD in Business Administration program at the University of Minnesota where I will specialize in work and organizations.
---
Justin Oehm - George Harris Award