No one should live in darkness.
Did you know that 80% of blindness is curable?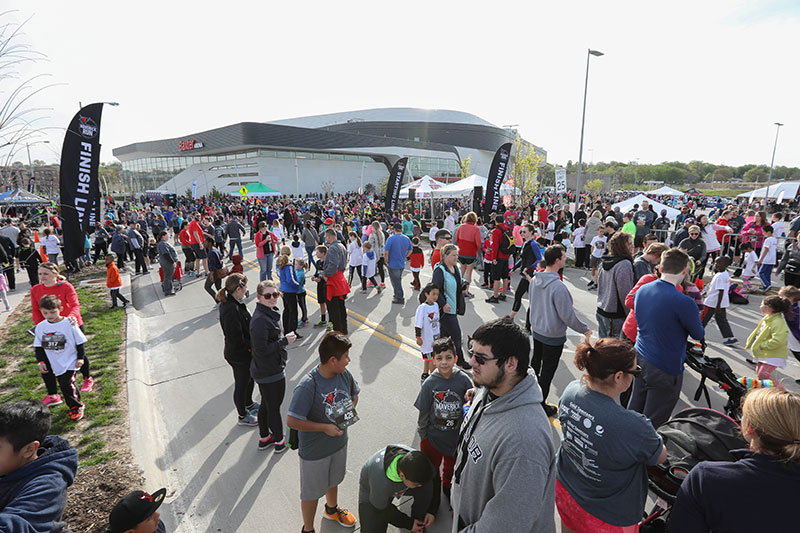 Did you know that 80% of blindness is curable? In developing countries, poor eyesight is a slow-burning ailment that gets progressively worse with time, and without access to basic health care can lead to complete blindness. Prompting the need for a caretaker, blindness' impact reaches beyond the individual who cannot see.
What if you were told that it costs only $25 to provide eye surgery in a developing country and you could raise that money by working out? Would you take us up on the offer? Then join us!
Give Sight Global is teaming up with the Claussen-Leahy Maverick Run on April 20th to pursue this shared vision of a seeing world. Give Sight Global is a worldwide community of people who seek to make a real, tangible difference in the lives of others. As a nonprofit organization, they bring life-changing cataract surgery to cure blindness in underserved areas of the world. The Maverick Run is a campus and community event that gathers almost 2,000 people that care about fitness. There is a 10k run, a 5k run, and a 1-mile walk for anyone ages 5 years or older.
How does it work? Companies pledge donations for calories burned by Give Sight app users, along with doctors who donate their time and skill. For every 120 calories that you burn, a dollar is donated to curing blindness. That means that you need to burn only 3,000 calories to cure blindness for someone. Imagine going blind because you could not come up with $25 for eye surgery. You can prevent that from happening and help a person in need see new hope.
All you need to do is download the Give Sight app, connect it to your fitness device, and in less than a minute, you can be part of the solution. Not only is this life-changing for people receiving surgery, it is for the individuals participating, too. Many users report dramatically increased exercise habits due to a depth of motivation they have not experienced before. Will you join our vision for a seeing world?
Questions? Email Levi at lcermak7@unomaha.edu