Career Skills Workshop Created by Students, for Students
Fueled by a passion for business and helping others, four Scholars Academy students created a career skills workshop from scratch — with sensational results.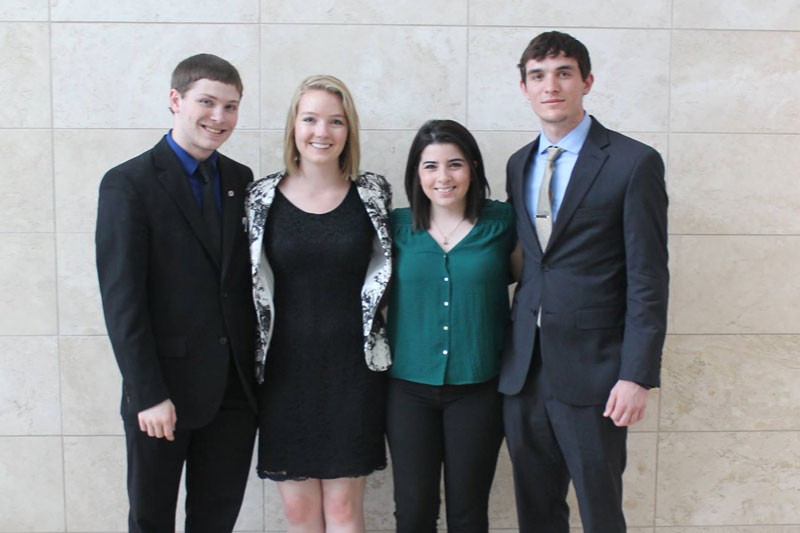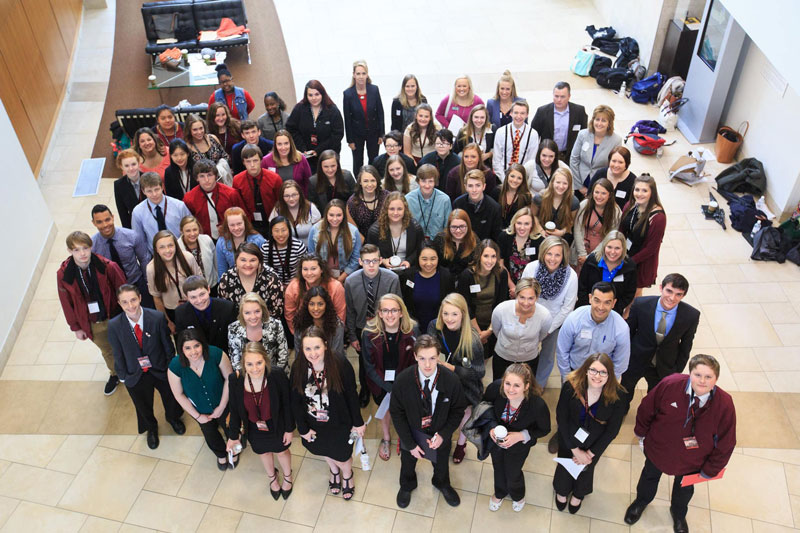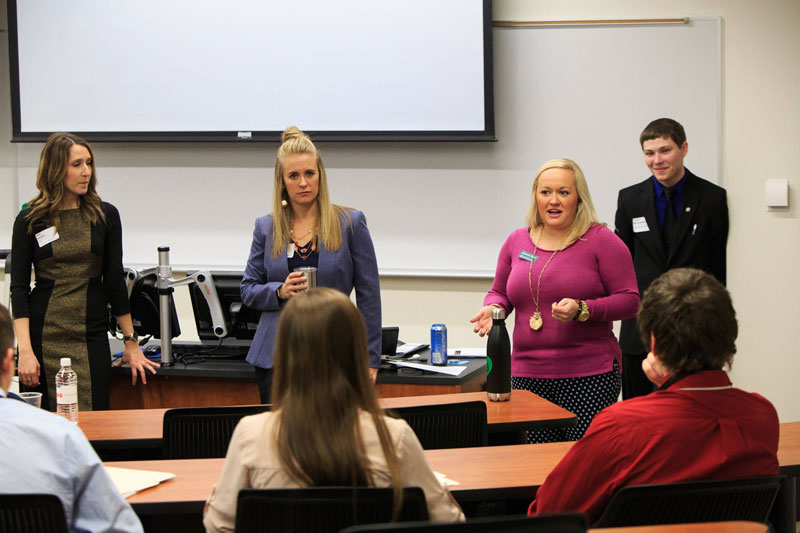 This spring, more than 50 high school students spent their school day in Mammel Hall to increase their networks, polish their resumes and improve their interviewing skills.
Coined the Career Skills Workshop, the event was created by students, for students.
Four members of the UNO College of Business Administration's Scholars Academy — Brianna Eisert, Philip Faughn, Karina Pisetsky and Chris Winchester — planned the entire event, held April 28.
All four Scholars were fueled by the same passion: combining their business skills and desire to help others.
"The main purpose of this project was to help students feel more confident in their skills and ability to be successful in their college and career endeavors," said Eisert, who has a younger brother in high school and volunteers with teenagers.
Through her interactions with teens, Eisert said she has noticed that they are often academically gifted but lack confidence when it comes to creating a resume, interviewing or eating in a formal setting.
"These skills are just as important as having academic skills," she said.
To address the problem, Eisert and her team got busy planning an informative and interactive event. They recruited CBA faculty and staff as well as local business professionals to teach workshops that focused on resume reviews, mock interviews, internship advice, and workplace and lunch etiquette.
Professionals from BKD, Dundee Bank, Cox, First National Bank, Union Pacific, First Data, Cintas and Gallup volunteered their time and talents during the workshops.
The event garnered positive feedback from the teachers and students who attended, representing the following high schools: Wausa, Skutt Catholic, Millard South, Omaha Central, Arlington, Fremont and Fort Calhoun.
"This is the best field trip I've ever taken my students on, and the fact that this was put on by students — amazing!" one teacher wrote.
Students, too, appreciated the learning and networking experience, as one wrote: "well organized, yummy food, good speakers and leaders."
"It was great to see the interaction between the business professionals and the students," Eisert said. "My group and I hope this event was able to help students feel more confident in their skills to be successful."
With such a successful first run, Eisert and her classmates hope to host the same event next year.
A special thanks to Dundee Bank and BKD for sponsoring the event. For event questions, email Brianna Eisert at beisert@unomaha.edu.