Mauve Wins UNO Business Plan Competition, Launches the Next Day
Omaha's newest fashion boutique is powered by a strong mission and three Mavericks.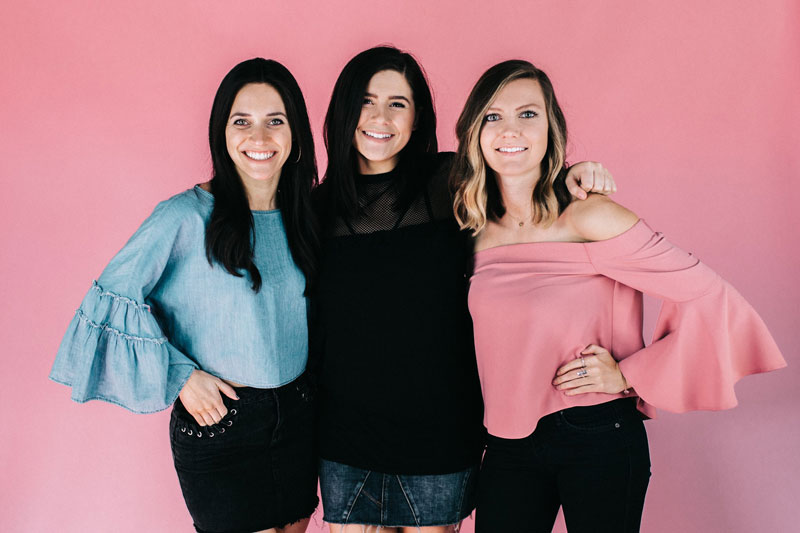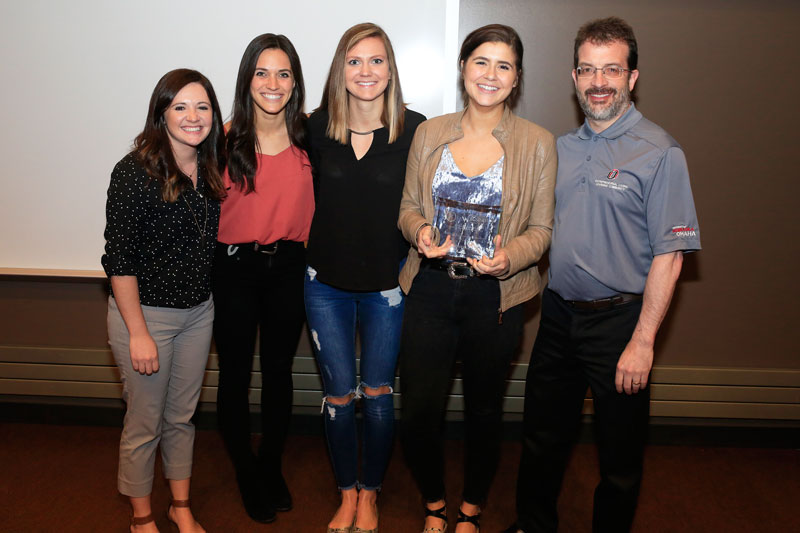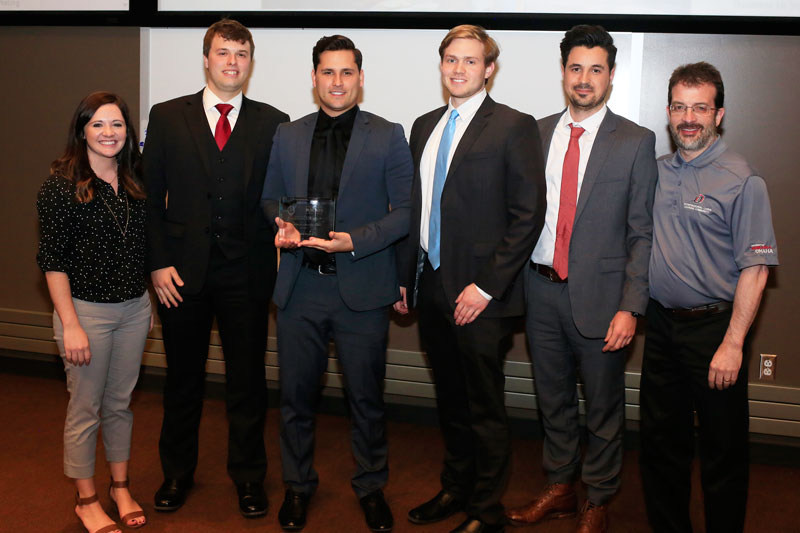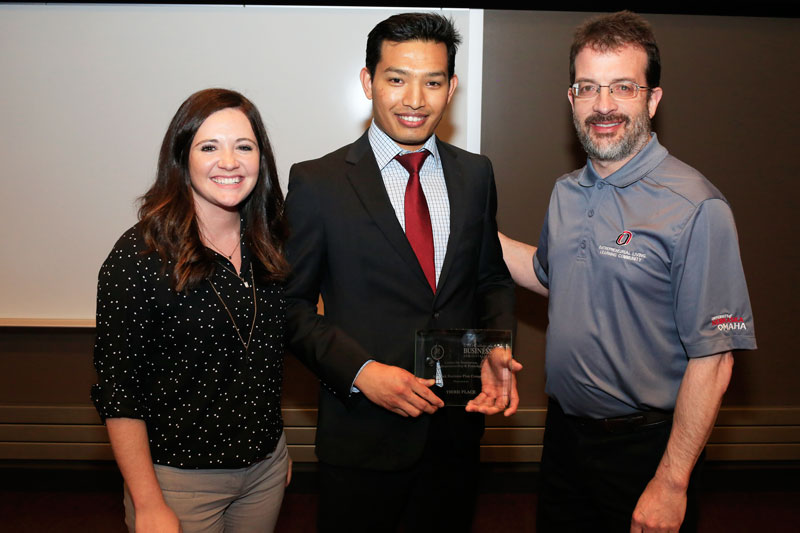 Moxie. Mission. Momentum.
An online boutique, Mauve is tailor-made for women in their late teens and early twenties, selling fashion-forward clothing and accessories — along with confidence, at no extra charge.
The founders are avid boutique shoppers and University of Nebraska at Omaha Mavericks.
"We thought boutiques in the area weren't displaying strong, confident women," said co-founder Kat Slump.
So they set out to create a brand built on empowerment. Four weeks and over 4,000 Instagram followers later, what started as a spring-break brainchild is now a budding business.
Slump, along with Alissa McMahon and Keegan Mahoney, pitched Mauve during the Maverick Business Plan Competition. Their well-packaged business plan and proof it was working won them first place and $3,000 — money they'll use to restock inventory and establish an LLC.
Slump, chief of product, is graduating this month and will soon after transition to a full-time job at Flywheel. McMahon, chief of fashion, starts her senior year at the UNO College of Business Administration this fall. Mahoney, chief of operations, is a 2016 UNO alumna and works at Flywheel as a project manager.
In addition to Mauve, two other student-run businesses received prize money after pitching at the seventh annual Maverick Business Plan Competition.
Second place went to a group of current and former graduate students from the University of Nebraska Medical Center. The group received $2,000 in funding for Orca Analytics, which uses data and predictive analytics to improve college students' success and career choices. Co-founders include Tim Bielecki, Will Payne, Ben Jones and Tyler Scherr.
UNO graduate student Pallav Bajracharya won third place, and $1,000, for his business plan proposing a micro-hydropower plant in Nepal that contributes to economic development and reduces poverty. Bajracharya is earning his MBA with a concentration in entrepreneurship.
Additional finalists who pitched business plans include Anjani Danthuluri for ANCHA, a software licensing service for college students; Mitchell Tillwick for Equiband, wristband technology that tracks users' mental states; and Sidney Dick for Traveling Teachers, an online platform offering homeschooling opportunities.
"This is one of the best groups of finalists we've had in seven years," said Dale Eesley, director of UNO's Center for Innovation, Entrepreneurship and Franchising. "Many of the winners already found traction with customers, had advanced prototypes, or had taken significant steps to develop their technologies and test their ideas in the marketplace."