New Faculty: Xiaoming Yang
Meet a new addition to CBA's roster of diverse, dynamic faculty.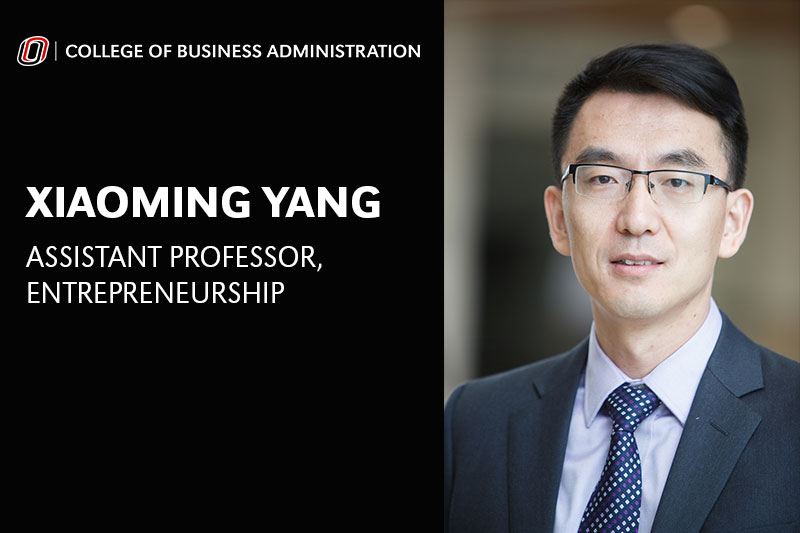 Last fall, the UNO College of Business Administration welcomed nine new full-time faculty members — one of the largest classes in college history.
---
Dr. Xiaoming Yang, Assistant Professor of Entrepreneurship
Ph.D., Marketing, University of Missouri-Kansas City
Xiaoming Yang is originally from Xi'an, China, one of the oldest cities in the world.
A world traveler, Yang spent four years working and studying in Singapore before starting his doctoral program in Missouri.
Now that he's at UNO, Yang plans to focus his research efforts on lean start-ups and corporate entrepreneurship.
Read on to learn more about Dr. Yang.
What are your impressions so far of UNO and the College of Business Administration?
UNO is a metropolitan university with a global reach and vision. Mammel Hall is super modern and grand. The colleagues are extremely friendly and helpful and the students are smart and well-mannered.
What's your favorite thing about teaching and working with college students?
I like sharing the interesting stories that I've seen and learned around the world with my students. I also enjoy some free chat with them before and after class.