UNO Magazine: Home is Where the Future Is
Deciding where to live can dramatically change everything from culture to quality of life to the opportunities you will have.
published: 2022/07/16
contact: Eva Burklund - Office of Strategic Marketing and Communications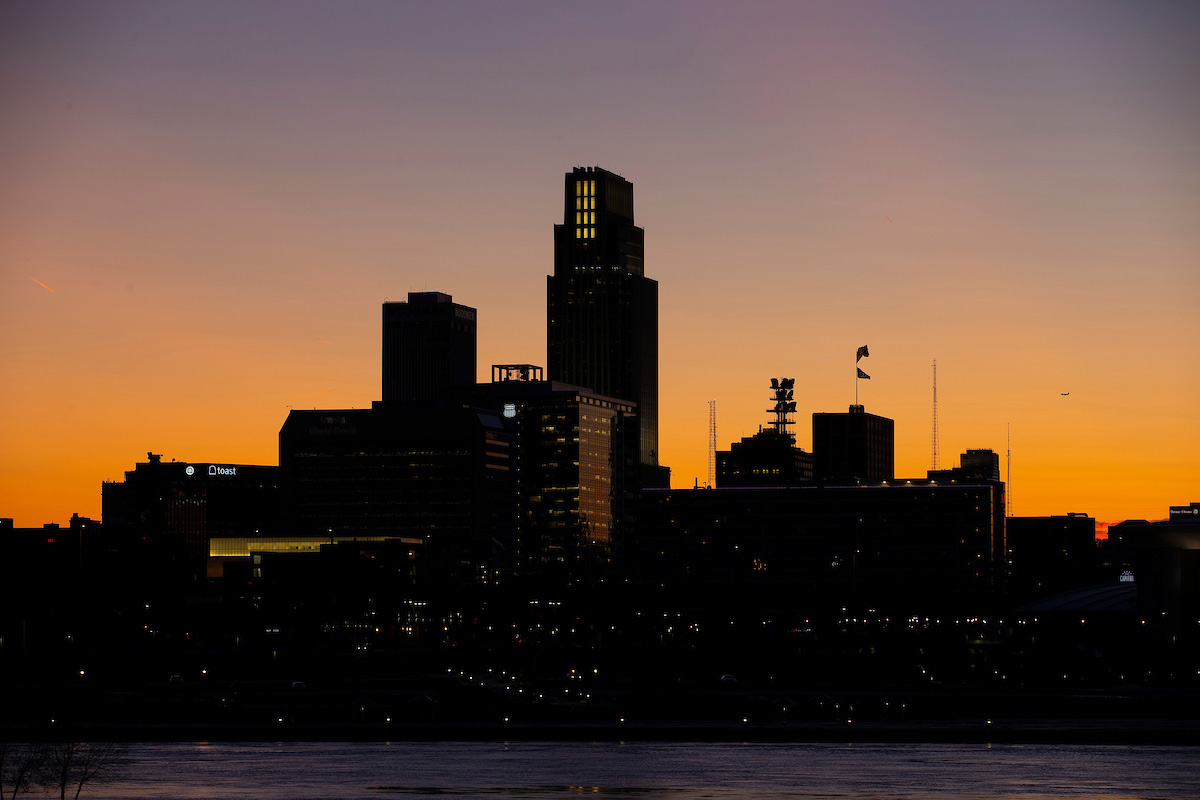 Location. Location. Location.
Deciding where to live can dramatically change everything from culture to quality of life to the opportunities you will have.
As many young people from rural communities decide where to move for their careers and education, many may choose to stay in–or return to–their rural hometowns, according to a series of surveys of high school students in those communities, conducted by the Nebraska Community Foundation's (NCF), partnering with UNO's Center for Public Affairs Research (CPAR).
CPAR's most recent survey in 2021 found 64 percent of respondents identifying their ideal communities as small, up from 47 percent in 2020. Additionally, respondents indicated safety as their number one priority with 90 percent saying they felt safe in their hometowns.
"We've found, largely, that students are positive about their communities and their schools," Josie Gatti Schafer, Ph. D., director of CPAR, said. "They love the support systems they have. They feel really integrated in these communities and have a very positive impression of what rural life can be."
However, trends have also shown that many of these same students, despite being involved in their communities, move on to a two-year or four-year university and once they graduate, may not return to their communities, or even stay in Nebraska. The most recent statistics from CPAR show that about 2,000 people with bachelor's degrees leave the state each year. In 2020, the number rose closer to 4,000 for the year.
"There is national competition for the talented workforce in Nebraska," Schafer said.
When many rural Nebraskans go to metropolitan areas, they often stay in the larger communities for the greater amount of job opportunities that often pay more. Once in metro areas, they may also be recruited out of state for additional opportunities.
As more people leave the state for employment opportunities, understanding why young people want to stay in their hometowns is critical to recruiting and retaining people to stay in rural communities across Nebraska.
"Young people love the way they can participate in so many aspects of life in those rural communities, but those job opportunities and pay will eventually pull some of them away," Schafer said. "So, thinking about the ways that UNO can support learning in-place or growing job opportunities throughout the state is critical. If we can grow more of our own jobs through entrepreneurship, I am sure you will see more Nebraskans staying in the state for their lifetime."
As young people continue to make decisions about which places will offer them the opportunities and quality of life they want, efforts to create more of our own jobs and bring awareness to the opportunities in smaller communities, as well as Nebraska, will continue.
"We really find that Nebraskans love Nebraska. If we create jobs in rural communities, people are happy to stay," Schafer said. "We just have to make sure that all of those quality-of-life factors are there for them––the recreation, the cost of living, but particularly job opportunities."


About the University of Nebraska at Omaha
Located in one of America's best cities to live, work and learn, the University of Nebraska at Omaha (UNO) is Nebraska's premier metropolitan university. With more than 15,000 students enrolled in 200-plus programs of study, UNO is recognized nationally for its online education, graduate education, military friendliness and community engagement efforts. Founded in 1908, UNO has served learners of all backgrounds for more than 100 years and is dedicated to another century of excellence both in the classroom and in the community.
Follow UNO on Facebook, Twitter, Instagram, TikTok, LinkedIn, and YouTube. 
Contact Us
If you have a story idea, news tip, or other question, please email the UNO News team at unonews@unomaha.edu.