Division of Innovative and Learning-Centric Initiatives Announces Position Updates
Ana Lopez Shalla, Daniel Hawkins, and Marquisha Frost have been identified to lead units within the division, which supports UNO in online course/program development, instructional design, academic technologies, workforce development, micro-credentials, and new market opportunities.
published: 2022/09/29
contact: Office of Strategic Marketing and Communications
email: contact@unomaha.edu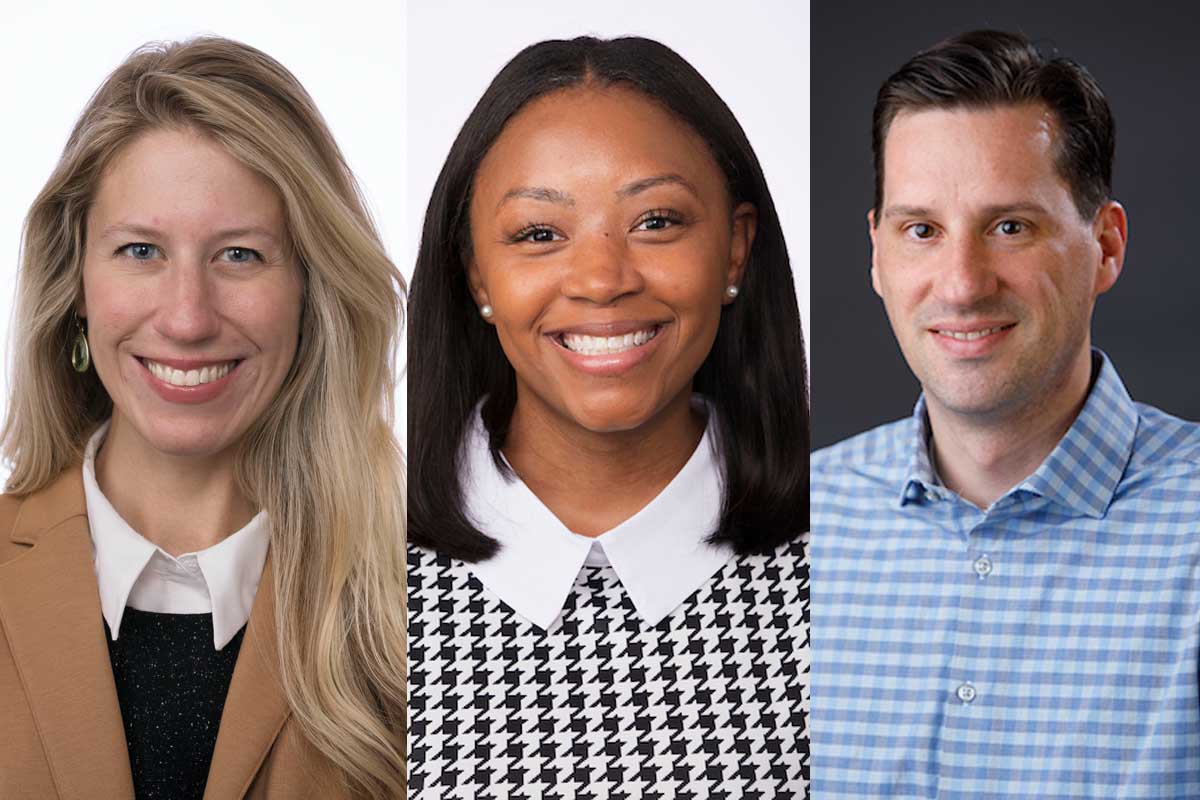 Ana Lopez Shalla, Marquisha Frost, and Dan Hawkins have all been named to director positions within the Division of Innovation and Learning-Centric Initiatives
The University of Nebraska at Omaha (UNO) Division of Innovative and Learning-Centric Initiatives (ILCI) is recognizing three individuals who have recently been named to director-level positions and will serve the campus in critical and exciting leadership capacities.
Ana Lopez Shalla has been named director of strategic partnerships and new market; Dan Hawkins, Ph.D, has been named director of online development; and Marquisha Frost, Ph.D., has been named director of strategy and operations.
"UNO has a rich history with innovation and digital learning dating back to the 1990s," said Jaci Lindburg, Ph.D., associate vice chancellor for ILCI. "It is such a critical time to build even more capacity for what lies ahead in the future. The highly collaborative work of our division is incredibly exciting, as it will help us build even more bridges with our many partners, from faculty, staff and students across the UNO campus to K-12 institutions and from community colleges to companies and organizations."
The ILCI is built upon the strong foundation of the UNO Digital Learning team (academic technology, faculty support, and online course/program development) with an expanded scope that will partner broadly across the campus and community to launch micro-credentials, coordinate digital badging, ensure digital readiness of campus learners, align to workforce development needs, and continually explore new market opportunities for the campus.
The ILCI division works in close collaboration with students, faculty, the colleges, Academic Affairs, the Division of Institutional Effectiveness & Student Success, NU ITS, and the Division of Student Life and Wellbeing.
A full list of services, support, and funding opportunities available through the Division of Innovative and Learning-Centric Initiatives can be found at innovate.unomaha.edu.


Director of Strategic Partnerships and New Market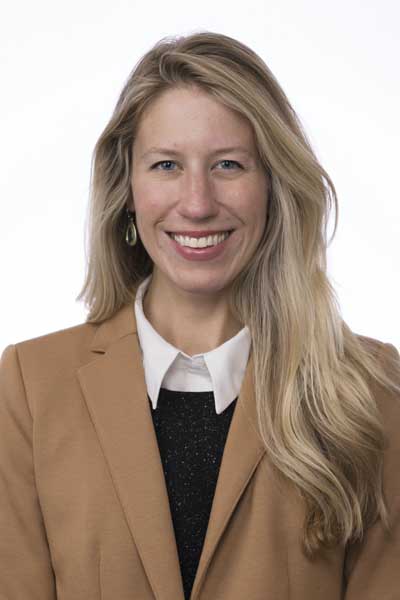 As director of strategic parnerships and new market, Ana Lopez Shalla will collaborate broadly to plan, organize, implement and sustain targeted university partnerships.
The role will strengthen, initiate, and maintain programs of mutual interest to UNO and regional businesses, organizations, and partners to increase access to education, close economic opportunity gaps, and identify opportunities for expansion and growth that are closely aligned with the greatest workforce development needs.
The primary purpose of this position is to serve as liaison between the campus and community partners, working to align offerings with greatest workforce development needs via digital education, micro-credentials, and re-skilling/up-skilling content. This includes leading the campus in implementing micro-credentialing and digital badging efforts.
In the role, Lopez Shalla brings experience in workforce development and collaborative leadership, having previously served as senior director of workforce development at the Greater Omaha Chamber of Commberce and director of business outreach at Avenue Scholars.
Lopez Shalla has also previously worked in higher education, serving as Program Manager for New Ventures, an incubator at Northeastern University. She holds a Bachelor of Arts in English and theology from Boston College and a Masters of Education with a concentration in learning and teaching from Harvard University.
You can contact Lopez Shalla at alopezshalla@unomaha.edu.


Director of Strategy and Operations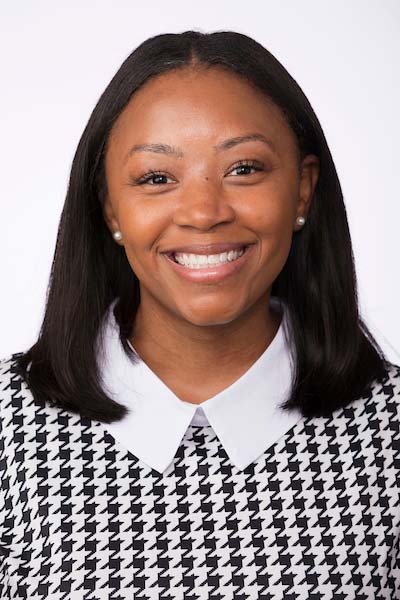 As director of strategy and operations, Marquisha Frost, Ph.D., oversees day-to-day operations, which includes the development and delivery of key initiatives being led by the division. The position leverages Frost's skills in operationalizing complex initiatives, bringing a wide range of stakeholders together to tackle multi-faceted projects, and clearly communicating key project updates and successes.
Frost is a two-time Maverick alum, earning both her bachelor's and master's degrees from UNO. Prior to returning to her alma mater to serve in this role, Marquisha earned her Ph.D. in higher education administration from Claremont Graduate University in Claremont, California, and also served as an assistant dean and director of academic resources and disability services at Scripps College in Claremont, California.
You can contact Frost at mfrost4@unomaha.edu.

Director of Online Development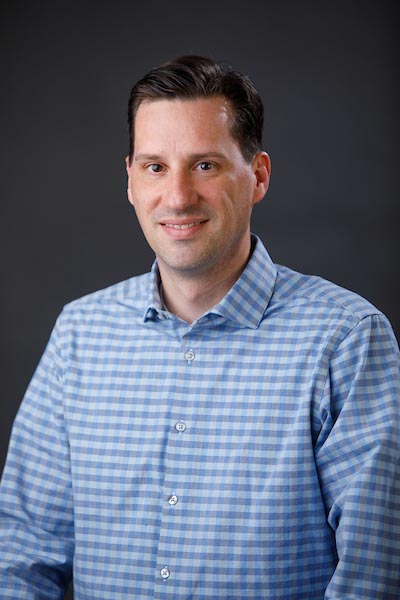 As director of online development Dan Hawkins, Ph.D., who is also a professor of sociology, will partner closely with deans, chairs, and faculty to guide the timely, high-quality development and ongoing maintenance of UNO's online degree programs and courses.
A collaborator across the campus, Hawkins will work to ensure program and course development processes and cycles are in place for both new and existing online and hybrid offerings and aligns instructional design resources and other institutional incentives and support appropriately. His role also works to advocate for the needs of online learners within a wide variety of business processes and supports to ensure an equitable, accessible, and streamlined experience.

Hawkins brings 16 years of faculty experience to this role and is an accomplished researcher. The past five years, Dan successfully chaired the Department of Sociology and Anthropology, which became the first full program in the University of Nebraska System to adopt Open Nebraska at the program level rather just the course level.
Hawkins earned both his doctorate and master's degree in sociology from Pennsylvania State University, along with a bachelor's degree in anthropology from the University of Wisconsin-Madison.
You can contact Hawkins at dhawkins@unomaha.edu.
About the University of Nebraska at Omaha
Located in one of America's best cities to live, work and learn, the University of Nebraska at Omaha (UNO) is Nebraska's premier metropolitan university. With more than 15,000 students enrolled in 200-plus programs of study, UNO is recognized nationally for its online education, graduate education, military friendliness and community engagement efforts. Founded in 1908, UNO has served learners of all backgrounds for more than 100 years and is dedicated to another century of excellence both in the classroom and in the community.
Follow UNO on Facebook, Twitter, Instagram, TikTok, LinkedIn, and YouTube.