Intention for Retention: Faculty Success Stories
It is often the first classes a student takes that are most important to helping them complete their degree. As higher education struggles to rethink retention post-COVID, here are some ways UNO faculty are making an impact.
contact: Charley Steed - Office of Strategic Marketing and Communication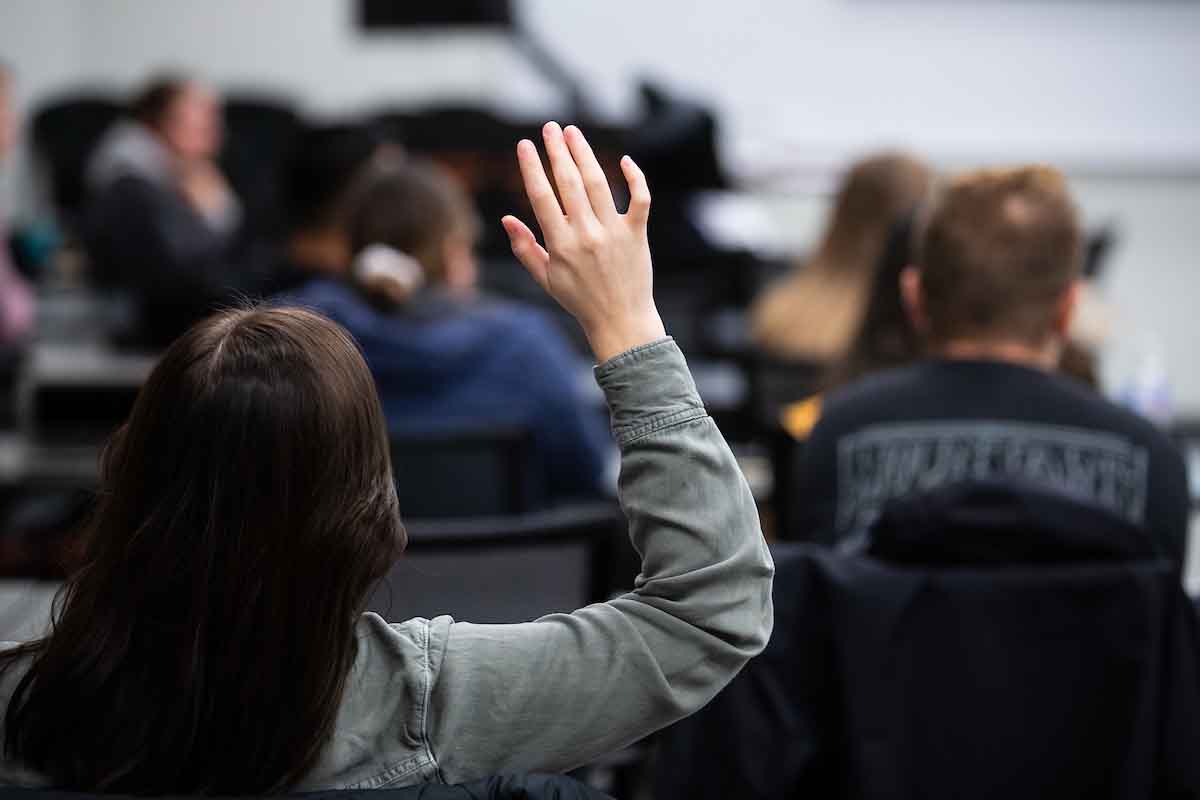 Creating connections in the classroom - and between peers - is central to faculty seeing more student success this semester. As everyone relearns how to engage, faculty are rethinking old ways of doing things.
One of the most important hurdles to improving graduation rates for undergraduate students at universities across the country is addressing first-to-second year retention.
A student's success in their first classes is key to building the confidence and academic foundation to move forward. This means ensuring students can complete their coursework without failing or withdrawing.
Yet, at the same time, across the nation faculty are experiencing record numbers of students in distress, tuning out, ghosting, and overall struggling with how to contextualize the importance of their coursework during a time when so much is going on in the world.
"Those who teach at colleges with a high percentage of students who are lower-income, come from communities hit hard by Covid, or have work and family responsibilities say the cumulative toll of the pandemic has led to emotional overload and physical exhaustion," reports the Chronicle of Higher Education.
However, faculty nationally are also seeing this as an opportunity.

As the Chronicle notes: "Creating that sense of connection, to help students see the larger purpose and value of higher education, may be what helps them regain their footing."
As campuses across the nation rethink what higher education looks like post-pandemic, many UNO faculty have not only been able to maintain engagement, but increased their retention rates through by leveraging new pedagogies, rethink existing resources, and make changes to assessment goals, showing that even in times of crisis, there is reason to celebrate.
Here are those stories.
---
College Algebra and Calculus I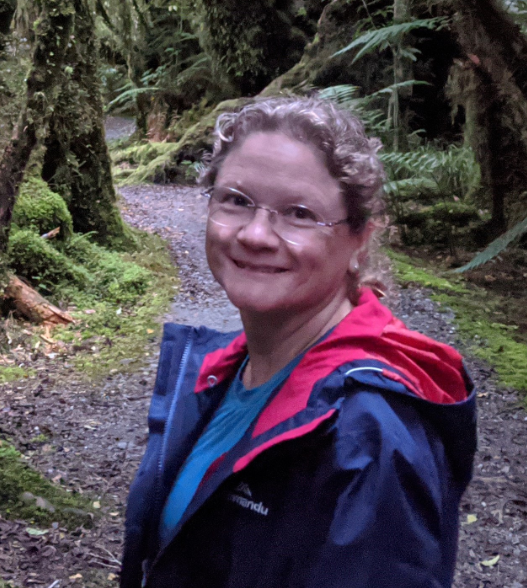 Though the word "math" can strike fear in the heart of many students, it is a necessary step to progress through their major – even those not pursuing a STEM degree.
Nicole Infante, Ph.D., is an associate professor of mathematics and Director of Quantitative Reasoning at UNO. She joined UNO last summer and immediately began adjusting courses to make students feel more connected to their peers and, therefore, comfortable asking for help.
"We know that a lot of learning takes place in more social situations and when questions can arrive more naturally in those social situations." Infante explains.
Infante was able to address issues caused by isolation by combining the best elements of the lab and the lecture. This meant moving to more, but smaller sections and placing an instructor, graduate assistant, and undergraduate learning assistant in each class.
"A lot of students aren't comfortable saying 'I'm stuck' [in a large group setting] so they end up spinning their wheels. The more small group opportunities you can provide helps ease students into being comfortable asking those questions and getting more support."
Since the change, Infante says they have had hundreds fewer students drop or withdraw from math courses. These higher rates of success have meant more students are able to matriculate though their individual degree programs.
"If you start in a lower course and have a bad experience you are far more likely to say college isn't for me - or I'm not cut out to be in my major when that isn't necessarily true. It's that you came in underprepared, and we just need to get you up to speed."


---
Foreign Languages and Literature
Learning a new language can be an exciting new opportunity, but it can also be challenging.
Gwyneth Cliver, Ph.D., associate professor of German, says the combination of needing foreign language to satisfy prerequisites for many degree programs and difficulty of language mastery makes students feel like they can't control their own success. This has been especially true since the pandemic.
When she heard about the addition of life coaches to the Counseling and Psychological Services (CAPS) team, Cliver made sure her students knew about the resource, which in turn helped a number of her students succeed in the Fall Semester.
Cliver says access to resources and understanding that students may be struggling silently has been at the core of her teaching philosophy. This has also included making the grades a student earns reflect the work they put in rather than mastery of the language – meeting students where they are at and helping them improve.
"Instead of my students asking how they can get a better grade, they are now asking about the content of the course, which in turn makes them more successful and do better academically. My philosophy is if you do the work, you are learning."


---
Introduction to Computer Science I and II
On average, one out of every three students who takes an introductory computer science won't continue in the program – either dropping, withdrawing, or failing out.
Faculty like Brian Dorn, Ph.D., associate dean for academic and faculty affairs in the College of Information, Science, & Technology, and Bob Fulkerson, M.S., a lecturer teaching computer science, have been tackling this issue for many years.
While the department had previously engaged in several techniques, including a flipped classroom, having a peer mentor available in the classroom, and implementing adaptive technology such as interactive textbooks, it took a pandemic to realize the next piece to the puzzle: replacing their previous programming language with a newer and more accessible language.
"That's really the secret sauce in this past fall," Dorn says. "A programming language in an intro course has a big impact in downstream courses. Even if it's not one of those first two courses it impacts the fourth, fifth, sixth course, and so on."
As a result of the change, faculty could replace recorded lectures with more interactive examples, better track where students are collectively struggling, and give more opportunity to have students support other students.
"The material lends itself to being more engaging because its more understandable," Fulkerson says. "It has also led to peers jumping in on their own to help each other, which is something we had wanted to build towards but hadn't seen the results for."
Dorn says the effort, despite requiring a lot of time, effort, and energy, has been one that has not only shown results, but rejuvenated the faculty as well.
"We had tried to do these things with Java for years but the one step we hadn't taken was redeveloping our materials. Our faculty have been so excited and to see the smiles on their faces reaffirms why I do my job."


---
Tips and Lessons Learned
Just like there are hundreds of different courses offered at UNO, there is no one-size-fits-all approach to improving retention. However, lessons learned from faculty who have found success can help lay the groundwork for future efforts that could prove successful.


Progress Over Perfection
Nicole Infante: "Skills need to be learned but we want to see that growth over the semester and not have students constantly in fear. We want to understand where those experiences are coming from and make them feel better about themselves as mathematicians."
Bob Fulkerson: "We'd rather have the students feel like they are learning. Show students it's OK sometimes to prioritize other stuff and sometimes you forget stuff."
Gwyneth Cliver: "I think we still have a 19th century idea of how education functions in the 21st century and 19th century outcomes for 21st century attitudes. We should focus on more learning versus proving that they are learning."


Allowing for Flexibility
Gwyneth Cliver: "I want students to see that they can learn a language no matter how good they are at it. I don't want someone to be discouraged by needing a perfect grade."
Brian Dorn: "COVID really changed the perspective of where we can be flexible and so what do the lessons of COVID tell us about what students can do, or are able to do, and how does that align with our course objectives? We would have not had those conversations otherwise."


Peer Mentoring
Bob Fulkerson: "Our labs used to be all held at pre-scheduled times, but now we've worked with the GAs to schedule the labs at our students' convenience, which allows us to group people together who are at the same learning level, or similar needs and backgrounds."
Nicole Infante: "Everyone has this image in their head of mathematicians sitting in their office coming up with ideas - but that that's not what happens. Because we were deliberate in introducing social elements, we saw more students persisting throughout the semester."


Not Being Afraid to Make Changes
Brian Dorn: "We decided to commit to the objective and work through the 'what ifs' with our partners as we go along. The team was courageous and the decision to rip the band aid off was really helpful. If a change ends up being a disaster, then we have data to know it was a disaster and can adjust."
Gwyneth Cliver: "The big thing that's helped with me, and it's been an evolution, is practicing radical empathy with my students."



---
Resources for Faculty
If you are a faculty member in need of ideas, or resources, on how to shape your own classes to help with student retention, the Center for Faculty Excellence has built several modules based on positive experiences faculty have had with their retention efforts in recent semesters.
Want to learn more about what the Center for Faculty Excellence can offer to support your teaching? Visit their website and explore their upcoming calendar of events.
About the University of Nebraska at Omaha
Located in one of America's best cities to live, work and learn, the University of Nebraska at Omaha (UNO) is Nebraska's premier metropolitan university. With more than 15,000 students enrolled in 200-plus programs of study, UNO is recognized nationally for its online education, graduate education, military friendliness and community engagement efforts. Founded in 1908, UNO has served learners of all backgrounds for more than 100 years and is dedicated to another century of excellence both in the classroom and in the community.
Follow UNO on Facebook, Twitter (X), Instagram, TikTok, LinkedIn, and YouTube.