'UNO Cares' Launches to Provide Additional Support to Students
Students can apply for new financial aid options, have more course availability, and even retake a course from Fall 2020 at no charge.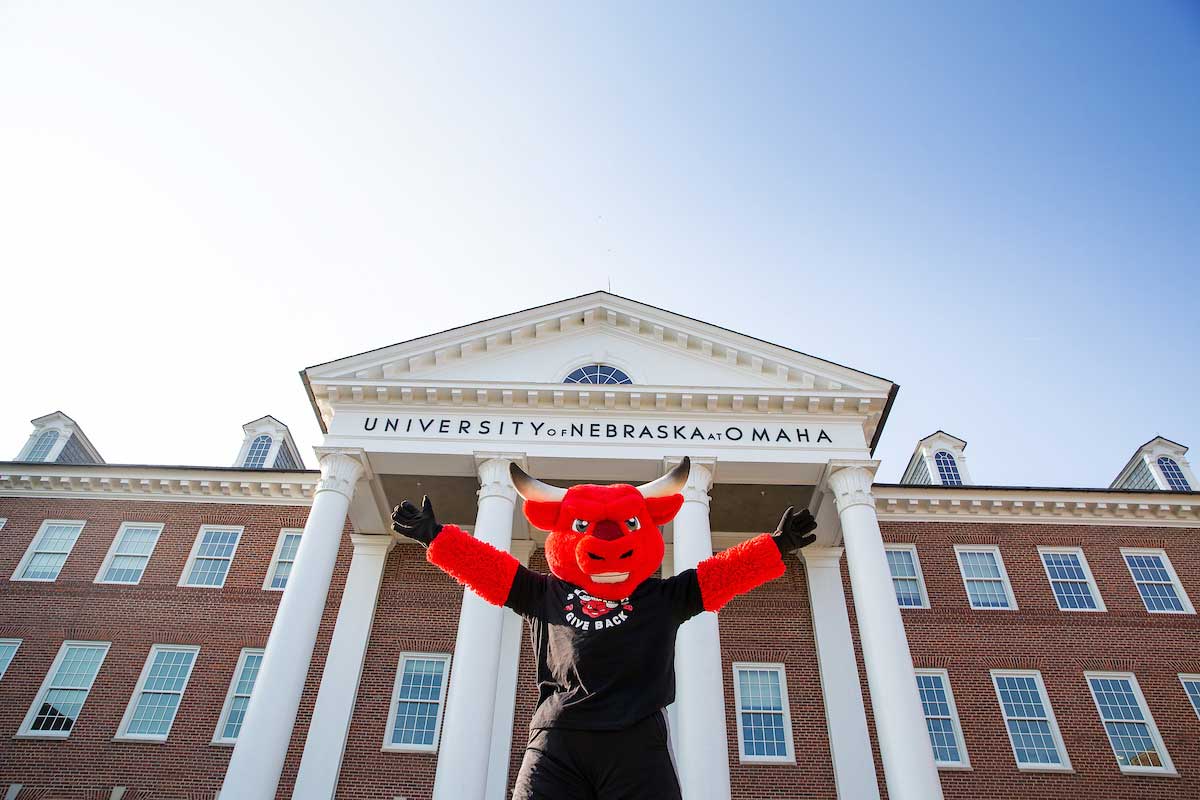 In an email to the UNO community, campus leaders announced a new program, UNO Cares, which will serve as a campuswide resource for students who are uncertain about what Spring 2021 looks like for them.
As the COVID-19 pandemic continues into the new year, the unpredictability of what comes next can make it difficult to focus on the future; this is why UNO Cares was created.
"Investing in yourself now is the most important step you can take during this unprecedented time," UNO leaders wrote in their email. "For this reason, UNO is taking additional steps to invest in you."
More information about UNO Cares can be found on the UNO Cares website. A short guide is included below to help find the resources that best meet your needs.
Financial Support
New Scholarships
The Nebraska State Legislature has made funding available for undergraduate scholarships who newly enroll in programs, both majors and minors, in certain STEM and pre-medical programs. Learn More.
Fee Reductions
On Nov. 16, Chancellor Gold announced steps UNO had taken to reduce student bills for both the Fall 2020 and Spring 2021 semesters for those enrolled in both online and in-person courses. Learn More.
On-Campus Employment
Students are encouraged to explore the many varied options of on-campus student employment opportunities that allow for the application of skills learned in the classroom into earning a regular income. Learn More.
Nebraska Promise
Now is the time to apply for the Nebraska Promise program for the next academic year (2021-2022). To qualify, a completed FAFSA is required by April 1, 2021. Learn More.


Course Flexibility
Re-Take Fall 2020 Course in Spring 2021
Due to the unpredictability and impact of COVID-19, we understand if the semester you planned came with unexpected challenges. If you are worried about a non-passing grade in one of your Fall 2020 courses, you can take a 'W' and retake the course in the Spring 2021 semester - based on course availability. Learn More.
More Course Options
With the need for more flexibility and balance between work, home, and school, there will be a number of courses moving from synchronous (820 sections) to asynchronous (850 sections) for Spring 2021. Learn More.


Technology Support
The UNO Help Desk has a wealth of technology that can be checked out, including laptops and WiFi hotspots, for no charge. Learn More.
Post-Graduation
Students who graduated in December 2020 or are enrolled full time and graduating in Spring 2021 are eligible to enroll in a graduate course of their choosing, pending availability, at no charge in order to explore options for the future. Learn More.
About the University of Nebraska at Omaha
Located in one of America's best cities to live, work and learn, the University of Nebraska at Omaha (UNO) is Nebraska's premier metropolitan university. With more than 15,000 students enrolled in 200-plus programs of study, UNO is recognized nationally for its online education, graduate education, military friendliness and community engagement efforts. Founded in 1908, UNO has served learners of all backgrounds for more than 100 years and is dedicated to another century of excellence both in the classroom and in the community.
Follow UNO on Facebook, Twitter (X), Instagram, TikTok, LinkedIn, and YouTube.