Tips for Keeping Mentally Well During Stressful Times
The fall and winter months can often lead to increased stress and depression. These conditions are likely to be even more severe due to current events and the ongoing COVID-19 pandemic. Here are tips to help you navigate these tough times.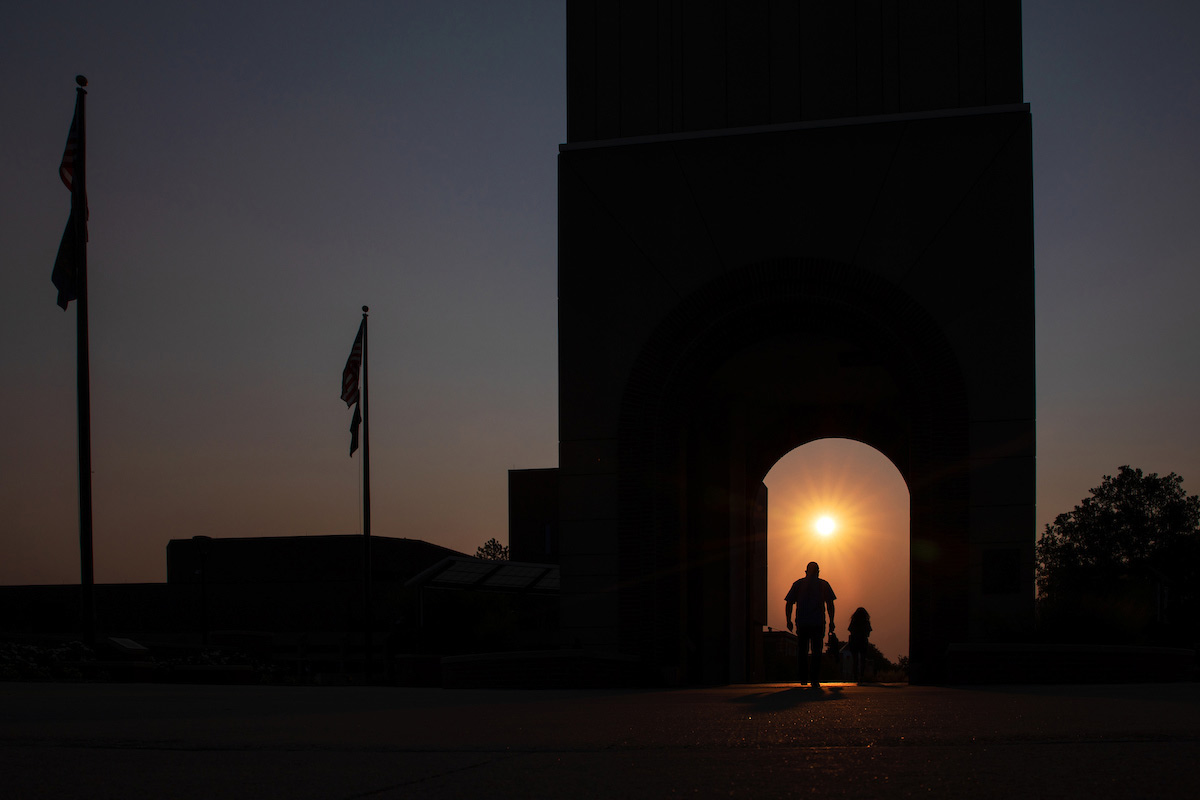 There is no question that there is a lot going on in the world today that can make our personal and professional lives that much more stressful.
That is why it is important, especially during these times of increased stress, concern, fear, and uncertainty that we keep a close eye on our mental health.
It is incredibly important for our entire Maverick community to know and recognize the signs that could signal depression, burnout, suicidal thoughts, or other forms of possible harm to one's self or others.
UNO is here to help our entire community Connect, Take Care, and Get Help if they are in need. A list of mental health and support resources can be found on the UNO website.
Charlene Patterson, director of UNO's Counseling and Psychological Services office, also has some specific advice that can help ensure we all remain safe and healthy:
Pay attention to positive news
There is an overwhelming amount of news, both locally and nationally, that is often negative, sensational, and anxiety producing. As a result, we can feel overwhelmed and saturated with the plight of the world. This is why it is important to balance the intake of our news by seeking out examples of random acts of kindness, engaging in activities we enjoy, or watching stories that cause us to relax and feel a sense of calm.
In particular, be mindful that social media is even moreso sensational and often negative, as well as regularly being unreliable and a poor source of comfort. It is important to take breaks from social media and protect yourself in how you engage on social media channels.
Allow yourself time to reflect
It is completely normal to have a wide variety of reactions to the uncertainties of our world. Being honest with yourself in acknowledging your true thoughts and feelings is the first step to determining the next steps for your self care.
We gain comfort and confidence in being able to plan for the future. It is important to continue in investing in building a plan for your future by acknowledging the challenges you have overcome to get to this point in your life. You have strengths that have contributed to your success thusfar!
The world has changed and that is why it is important to reflect on your feelings about these changes and avoid the spin into catastrophic thoughts. The pandemic, especially, has created a feeling of a lack of control. Take a step back to identifying your strengths because they are recyclable!
Practice calming rituals.
It is important to stay grounded in the present moment, which can help you keep an internal sense of stability and balance when outside events feel threatening.
The coronavirus pandemic has created a sense of unpredictability and unending change. This is compounded by the social unrest, political tensions, and the way we now have to limit our interactions with family, friends, and members of our community. It is important to identify ways you can still access sources of support from people, your personal interests, or a physical space that allows you to be calm and relaxed.
It is also an opportunity to discover new interests and creative ways to entertain and/or take care of yourself. Find predictable things in your life that you know are gratifying and fulfilling. Don't forget to share them with others who are also looking to regain stability and balance.
Be aware of seasonal depression
Seasonal depression mirrors symptoms of ongoing, chronic depression. It just means that a person may experience these symptoms primarily during a particular seasonal change, which tends to be summer-to-fall or fall-to-winter.
Whether ongoing or seasonal, depression symptoms remain the same:
An overwhelming sense of sadness
Isolation or social withdrawal
Eating too much or too little
Sleeping too much or too little
Lack of concentration
Shift in mood
Low energy, motivation, or finding pleasure in previously enjoyable activities
If you, or someone you know is experiencing these symptoms, some ways to manage the their impact is to practice exercising, adopting a healthy diet, and developing a routine that allows a balance between responsibility and relaxation.
If several of these symptoms persist beyond a period of two weeks, it may be beneficial to seek counseling support.
About the University of Nebraska at Omaha
Located in one of America's best cities to live, work and learn, the University of Nebraska at Omaha (UNO) is Nebraska's premier metropolitan university. With more than 15,000 students enrolled in 200-plus programs of study, UNO is recognized nationally for its online education, graduate education, military friendliness and community engagement efforts. Founded in 1908, UNO has served learners of all backgrounds for more than 100 years and is dedicated to another century of excellence both in the classroom and in the community.
Follow UNO on Facebook, Twitter, Instagram, TikTok, LinkedIn, and YouTube.