The 1-Check Championship
Identifying symptoms of COVID-19 is important. Pair your daily use of the 1-Check UNO App with friendly competition against fellow Mavericks to win prizes; sign up by Jan. 30.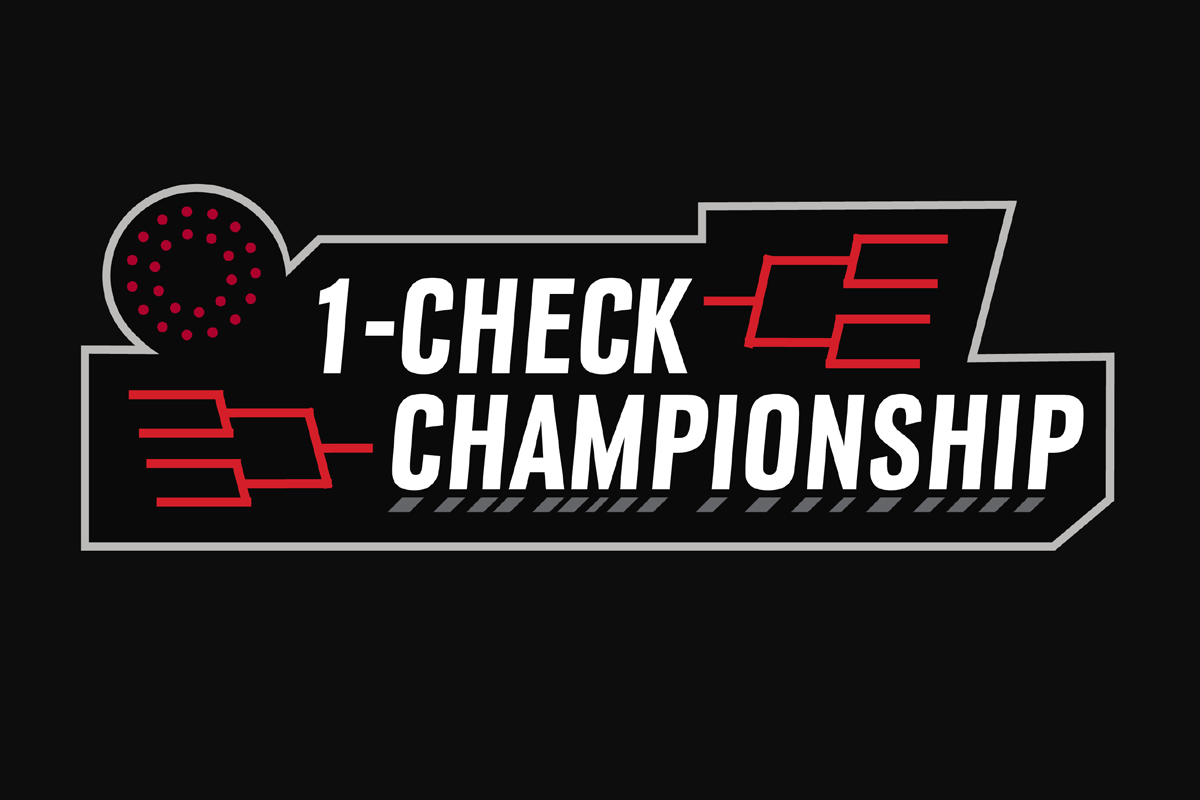 Learn more:
Download the 1-Check UNO App
Register for the Championship
Advancing to the Next Round
Prizes
Your Data
---
Download the 1-Check UNO App
Register for the Championship
Registration of your complete roster must be received by Saturday, Jan. 30 at 11:59 P.M.
Create a team and be sure you have the 1-Check UNO app downloaded on your phone.

Between 12:00 A.M. and 11:59 P.M. daily, make sure all members of your team complete the 1-Check UNO App daily screening.
Build a Team or Be a Free Agent
If you are part of a student organization, sign up yourself and identify a roster of your members to participate in the 1-Check Championship.

If you are not part of a student organization, you can join the open teams by signing up as a free agent. You will placed on a team with other free agents. You also have the option to build your own team.
Groups to consider building a team with:
Registered Student Organizations
Fraternity or Sorority organizations
Residence Hall floors
Learning Communities
Build your own team of friends
Free agent team (be placed on a team)
Teaming Up!
Are you in multiple organizations? Students can can be on the roster for two teams that are associated with student organizations (Example: Dance Marathon team plus QTS team). However, this is not applicable to free agent teams (Example: QTS team plus Free Agent team).

If you are on two rosters and both your teams advance, that individual is only eligible for one prize not a prize per group participating (Example: 1 gift card to the book store).
Advancing to the Next Round
At the end of each week in February and March (Monday-Friday), teams with the highest percentage of daily roster completion will move into the next round of their bracket. Each bracket will span three total rounds.
Each round will offer larger prizes. Incentives includes UNO branded items, MavMoney, and customized apparel specific to your organization for each team member.

Results will be posted by Sunday.
All About Brackets
Brackets will be based on group size:
Small (5-15 team members)
Mid-sized (16 – 30 team members)
Large (31 + team members)
Prizes
Each team who wins their bracket will be able to pick from one of three final prize options:
Customized apparel specific to your organization (number of items limited to the team competing)

Donation to the philanthropy organization of your choice ($20 per member final round incentive)

$20 per member on participant MavCARD
Your Data
The only data that will be collected by the 1-Check Championship managers is if you and your teammates have completed the 1-Check UNO app assessment during the designated hours on competition days. The results of your assessment (Low, Medium, High) and any information provided as part of the assessment is private to you and will not be accessed.
About the University of Nebraska at Omaha
Located in one of America's best cities to live, work and learn, the University of Nebraska at Omaha (UNO) is Nebraska's premier metropolitan university. With more than 15,000 students enrolled in 200-plus programs of study, UNO is recognized nationally for its online education, graduate education, military friendliness and community engagement efforts. Founded in 1908, UNO has served learners of all backgrounds for more than 100 years and is dedicated to another century of excellence both in the classroom and in the community.
Follow UNO on Facebook, Twitter (X), Instagram, TikTok, LinkedIn, and YouTube.