Nebraska Careers Scholarship Benefits New, Transfer Students at UNO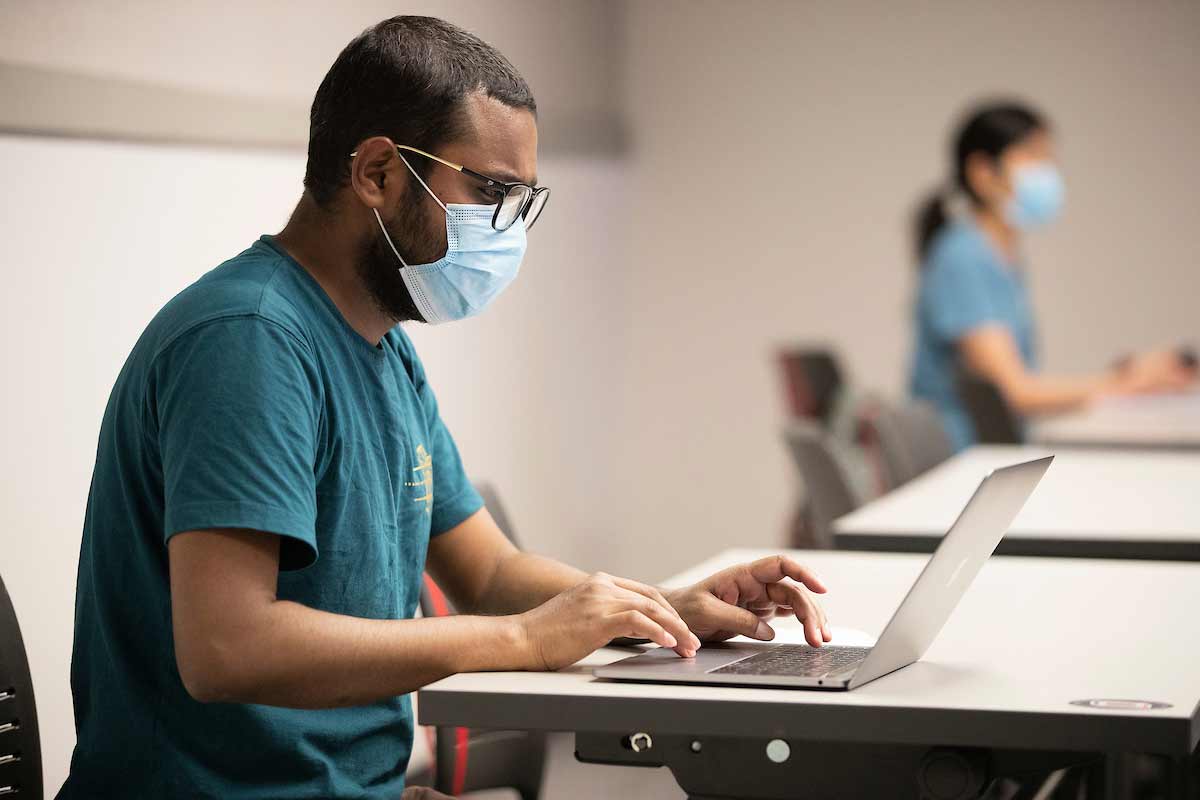 The University of Nebraska at Omaha (UNO) has announced plans for distribution of more than half of a million dollars as part of Governor Ricketts' Nebraska Career Scholarships program.
Following approval by the Nebraska State Legislature in August, funding was made available to UNO - and other campuses across the University of Nebraska system - to support first-year students and transfer students interested in pursuing degree programs in the fields of health care, engineering, mathematics, and computer information systems.
"The chancellors and I are grateful for the critical investment that Governor Ricketts and the Legislature have made in student access and workforce development," NU System President Ted Carter said. "The Nebraska Career Scholarships program will create new opportunities for students to pursue a college education and get great-paying jobs right here in Nebraska. This program is good news for Nebraska's long-term economic competitiveness, and we look forward to continuing to work closely with our elected leaders to grow our state."
UNO students who meet the required qualifications may be eligible to apply for up to $25,000 per year in funding as part of this new program with potential renewal of the program based on meeting the necessary GPA; course enrollment; and internship or apprenticeship requirements. Students can apply today for funding that would take effect for the Spring 2021 semester and carry on, for up to four years, through the completion of their degree program.
"We want to ensure that our students' Maverick spirit remains undeterred as they achieve their higher education goals and the Nebraska Career Scholarship is simply one of the best tools we have to support that mission," UNO Chancellor Jeffrey P. Gold, M.D., said. "Not only will this provide our student access to exceptional opportunities, but it will also allow them to be exceptional leaders for our city and state in the future."
To be eligible for funding through the Nebraska Career Scholarships program, UNO students applying for aid in Spring 2021 will need to be newly enrolled in a degree program that aligns with the designated career fields as of Spring 2021. Eligible programs at UNO include Computer Science, Cybersecurity, IT Innovation, Management Information Systems, Mathematics, Medical Humanities, and Public Health.
Beginning in Fall 2021, eligible students must be newly enrolled at UNO as first-time first-year or transfer students and have an ACT score of 20 or higher. The amount available to students will depend on their ACT scores or status as a first-time student or transfer student.
Funding from the scholarships will help go towards the cost of tuition; fees; required tools and equipment, like textbooks; and on-campus housing expenses.
As part of the program, students will also be expected to complete a Nebraska-based internship, apprenticeship, clinical position, or major-related field of employment prior to completion of their third year within their designated program of study.
Students, once funded, can also apply the scholarship to eligible majors at sister campuses in the NU system without needing to reapply.
Additional details on how to apply for funding though the Nebraska Career Scholarship progam can be found on UNO's Financial Support and Scholarships website, or by calling the Financial Support and Scholarships office at 402.554.2327.
About the University of Nebraska at Omaha
Located in one of America's best cities to live, work and learn, the University of Nebraska at Omaha (UNO) is Nebraska's premier metropolitan university. With more than 15,000 students enrolled in 200-plus programs of study, UNO is recognized nationally for its online education, graduate education, military friendliness and community engagement efforts. Founded in 1908, UNO has served learners of all backgrounds for more than 100 years and is dedicated to another century of excellence both in the classroom and in the community.
Follow UNO on Facebook, Twitter (X), Instagram, TikTok, LinkedIn, and YouTube.