Nebraska Leads with Third Highest Census Response Rate in the U.S.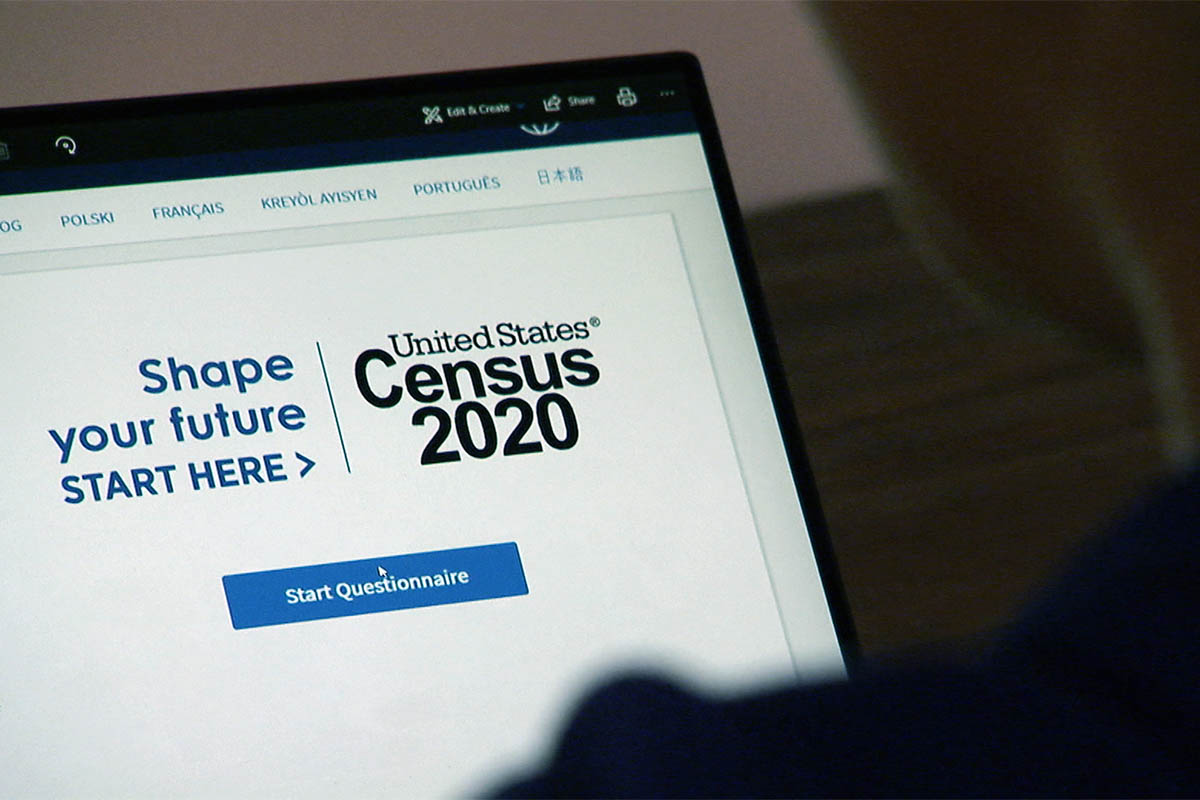 Nebraska residents have bested all states but Minnesota and Wisconsin with a 68.6% response rate in the 2020 Census data collection efforts, according to information released this week.
While the state's overall response rate remains almost 3% lower than the 71.1% achieved in 2010, many counties have inched past their 2010 rates already with data collection continuing until October 31st. Lancaster, Cass, Sarpy, Washington, Hayes, Hamilton, Seward, and Kearney counties have all exceeded rates from the last decennial Census in 2010 by small margins. Other counties are expected to follow as data collection efforts continue over the coming months.
"The 2020 Census in Nebraska is going quite well," said David Drozd, research coordinator at the Center for Public Affairs Research (CPAR) at the University of Nebraska at Omaha, who analyzes census data and has played a key role in 2020 Census outreach in Nebraska. "Despite unprecedented challenges, Nebraskans have received their census invitations and questionnaires and responded either online, by phone, or by mail at rates exceeding most of the nation."
Within Nebraska, Sarpy County leads with a 76.4% response rate. Washington and Seward Counties follow at 75.3% and 75.2%. Lancaster County is in fourth place with 74.9% and Platte County rounds out the top five at 73.5%. Douglas County places 13th overall with 69.8% of households responding.
The UNO Center for Public Affairs Research is an ongoing partnership with the United States Census Bureau through the State Data Center program. In this role, they have become experts at disseminating a range of data sources produced from the United States Census Bureau in Nebraska.
In preparation for the 2020 Census, UNO CPAR created an online data and information hub to help engage residents and increase the overall Census response across Nebraska and hosted a 2020 Census Summit to bring statewide partners together. CPAR will also include in-depth discussions of Census data collection at the upcoming Nebraska Data Users Conference, where experts will explore the many important ways that Census data can be used by researchers and other entities.
The Census Bureau will continue to accept self-responses from paper forms, by phone (844-330-2020 for English or 844-468-2020 for Spanish), or online at 2020census.gov until October 31st. Starting on August 11th, census-takers will begin going door-to-door to conduct personal interviews with households that haven't responded. The original deadline to release the first 2020 Census data results was December 31, 2020, but they will likely be released closer to April 30, 2021 under a revised schedule.
"The 2020 Census is easy, safe, and confidential," said Joel Cota, media specialist for the Denver Census Regional Office covering Nebraska. "All answers are kept anonymous and, by law, cannot be shared with law enforcement or other officials," he said.
Due to a host of issues, including a public debate on a potential question regarding citizenship, there were significant concerns that communities of color may be under-counted in this year's Census. However, response patterns so far suggest that while some challenges remain, many of the state's most diverse counties have achieved significant response rates.
"More diverse areas of Nebraska are responding at high rates to the 2020 Census," Drozd said. Outreach efforts in these communities have been successful thus far and more are planned to ensure everyone in Nebraska is counted.
A ranking table of the most current response data for states and Nebraska counties and communities is available here.

About the Center for Public Affairs Research
The Center for Public Affairs Research is a research and community outreach unit in the College of Public Affairs and Community Service at the University of Nebraska at Omaha, since 1963. CPAR's current focus is the collection and wide dissemination of public affairs data to facilitate an evidence-based approach to governance in Nebraska. Some ongoing projects include governing.unomaha.edu, policy analyses for the Planning Committee of the Nebraska State Legislature, designation as the lead agency of the Nebraska State Data program by the United States Census Bureau, and the Nebraska Rural Transit Project with the Nebraska Department of Transportation.

About the University of Nebraska at Omaha
Located in one of America's best cities to live, work and learn, the University of Nebraska at Omaha (UNO) is Nebraska's premier metropolitan university. With more than 15,000 students enrolled in 200-plus programs of study, UNO is recognized nationally for its online education, graduate education, military friendliness and community engagement efforts. Founded in 1908, UNO has served learners of all backgrounds for more than 100 years and is dedicated to another century of excellence both in the classroom and in the community.
Follow UNO on Facebook, Twitter (X), Instagram, TikTok, LinkedIn, and YouTube.