Recent Graduates Receive Exclusive Study Abroad Scholarship
Through the Congress-Bundestag Youth Exchange scholarship, three UNO alumni will get to spend an academic year studying and gaining work experience in Germany.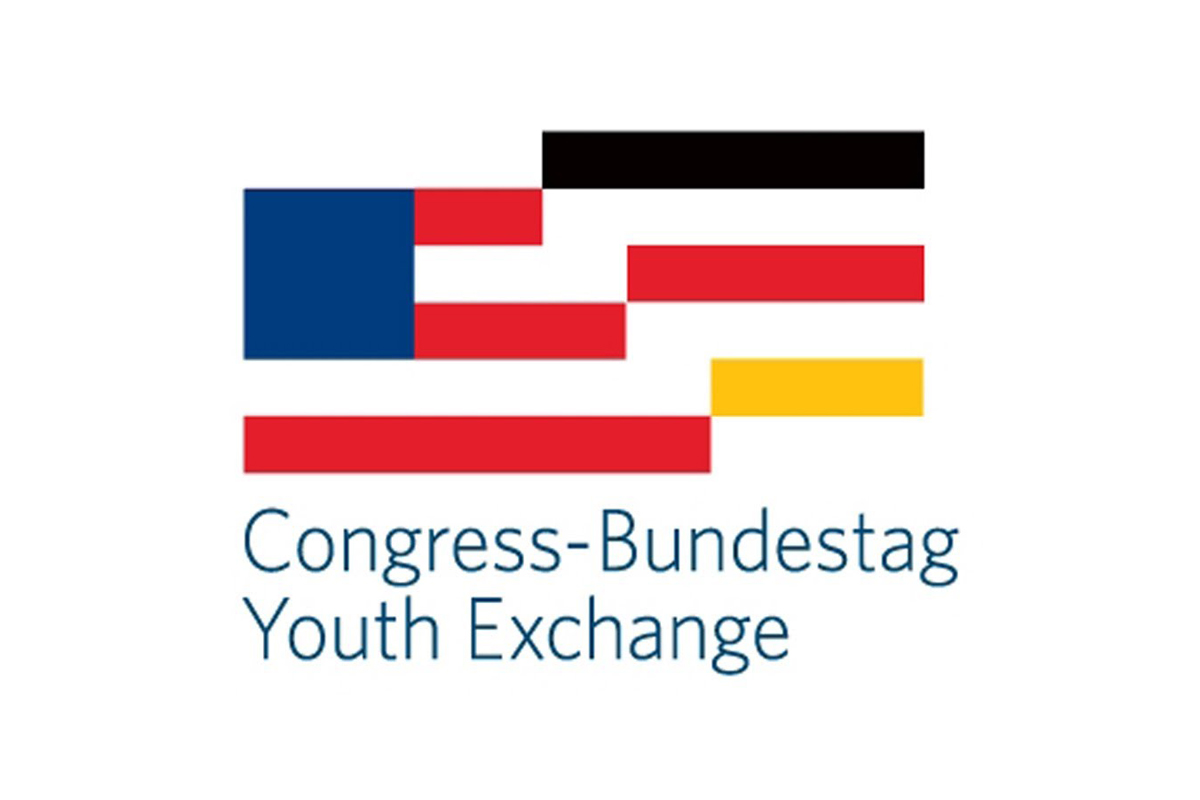 Students all across the country, whether in high school or college, have thought about the possibilities associated with studying abroad: personal development, networking for new career opportunities or even just the chance to see the world. However, for University of Nebraska at Omaha (UNO) alumni Patrick Hodson, Kathy Nguyen and Mikey Thompson, studying abroad is nothing new to them and they're excited to get on a plane for their next opportunity through the Congress-Bundestag Youth Exchange (CBYX) program.
"I found out about the CBYX program about a year ago and at first it seemed like something out of a movie," said Hodson, who earned his BSBA from UNO in December. "Receiving this scholarship means a lot to me because it seemed out of reach for so long."
The CBYX program provides annual, merit-based scholarships for students to spend an academic year studying and gaining work experience in Germany while living with a host family. The program is designed to strengthen ties between students; improve their career skills through formal study and work experience; and expand their perspectives and awareness of each other's culture, society, history, and politics.
"Ultimately, I wanted to be able to spend a year in Germany to improve my language skills and really immerse myself in the culture," said Thompson, who earned degrees in sustainability and German during his time at UNO. "Since the first time I met exchange students from Germany, I have been in love with the country."
The feeling is one shared by Nguyen, who graduated earlier this May with her degree in advertising and public relations.
"Germany is so interesting because, on the one hand, it has such a distinct culture already but at the same time, it is also a melting pot of other cultures." Nguyen explained. "I know that CBYX for young professionals will be a great stepping stone for my career as I'll be learning German and getting to experience working in international environments." While the current pandemic has made travel plans a bit more uncertain, the students still plan to travel to Germany as part of the scholarship once restrictions are lifted.
This year, due to the COVID-19 pandemic, the program will only cover six monthss; however there will still be much to do as Hodson, Nguyen, and Thompson will follow a fairly structured timeline as they study abroad.
Program participants are expected to undergo German language training for two months, attend either schooling or gain practical work experience for the remaining months.
Although they'll be working hard to further their education and pursuing real world career opportunities, that doesn't mean it's all work and no play. The three students have plans to travel the country and experience new things as well as catch up with friends they've met during past study abroad trips.
Hodson, Nguyen, and Thompson credit UNO for several opportunities they say have helped prepare them to be successful during their previous trips as well as helping them prepare and apply for the CBYX scholarship.
Nguyen and Thompson are thankful for several UNO faculty who helped them make the very selective CBYX cohort.
"I could not have done this whole process without my advisor, Dr. Lucy Morrison from the Office of National Scholarships and Fellowships. She gave crucial feedback which helped me rework my essays. My professor Melodae Morris also has acted as one of my recommenders and has been a phenomenal mentor."
"The head of the German program Gwyneth Cliver assisted me with her extensive knowledge of the German language and plethora of resources," Thompson added. "She always challenged me to be better while creating a safe space to make mistakes, but learn from them. Patricia Branson made German learning fun and helped me keep up with my passion for learning the language. The one professor, who I recommend everyone take a course with, is Beth Chalecki ... the time I spent in her class changed the way I view international environmental politics."
For Hodson, he said UNO as a whole helped get him to the point he is at today.
"The educational foundation and internship exposure I had set me up for this opportunity quite nicely," Hodson credited, "Additionally, the leadership roles I pursued while at UNO helped me develop the confidence and competence to break out of my comfort zone and pursue bigger opportunities."
He also made sure to thank faculty of the University Honors Program, as well as the School of Accounting, who supported him throughout his educational career.
As for the students who have always dreamed of traveling and are thinking of studying abroad to fulfill that dream, these three UNO students have no shortage of inspiring and helpful advice:
Nguyen: "Traveling has opened many doors for me and I highly encourage everyone to pursue studying abroad at some point in their college career. I've grown immensely in my professional, educational and personal life since starting my adventures abroad."
Hodson: "I would encourage other UNO students to explore the vast opportunities that UNO and the world have to offer. Keep your eyes out for interesting opportunities that may spark some passion and don't be intimidated by how far out they may seem."
Thompson: "It's really not about the end goal, it's about the journey to get there which can be obscure and easy to look over. Apply for the programs you want to get into, but don't let the outcome overshadow the journey."
About the University of Nebraska at Omaha
Located in one of America's best cities to live, work and learn, the University of Nebraska at Omaha (UNO) is Nebraska's premier metropolitan university. With more than 15,000 students enrolled in 200-plus programs of study, UNO is recognized nationally for its online education, graduate education, military friendliness and community engagement efforts. Founded in 1908, UNO has served learners of all backgrounds for more than 100 years and is dedicated to another century of excellence both in the classroom and in the community.
Follow UNO on Facebook, Twitter (X), Instagram, TikTok, LinkedIn, and YouTube.