UNO Alum, McCormick Distilling Chair Steps Up in Fight Against COVID-19
Edward A. Pechar, a 1963 UNO graduate and 2019 Alumni Association Citation Award honoree, said his company has curtailed bourbon production to produce hand sanitizer for Kansas City area healthcare workers.
published: 2020/04/10
contact: Sam Peshek - University Communications
email: unonews@unomaha.edu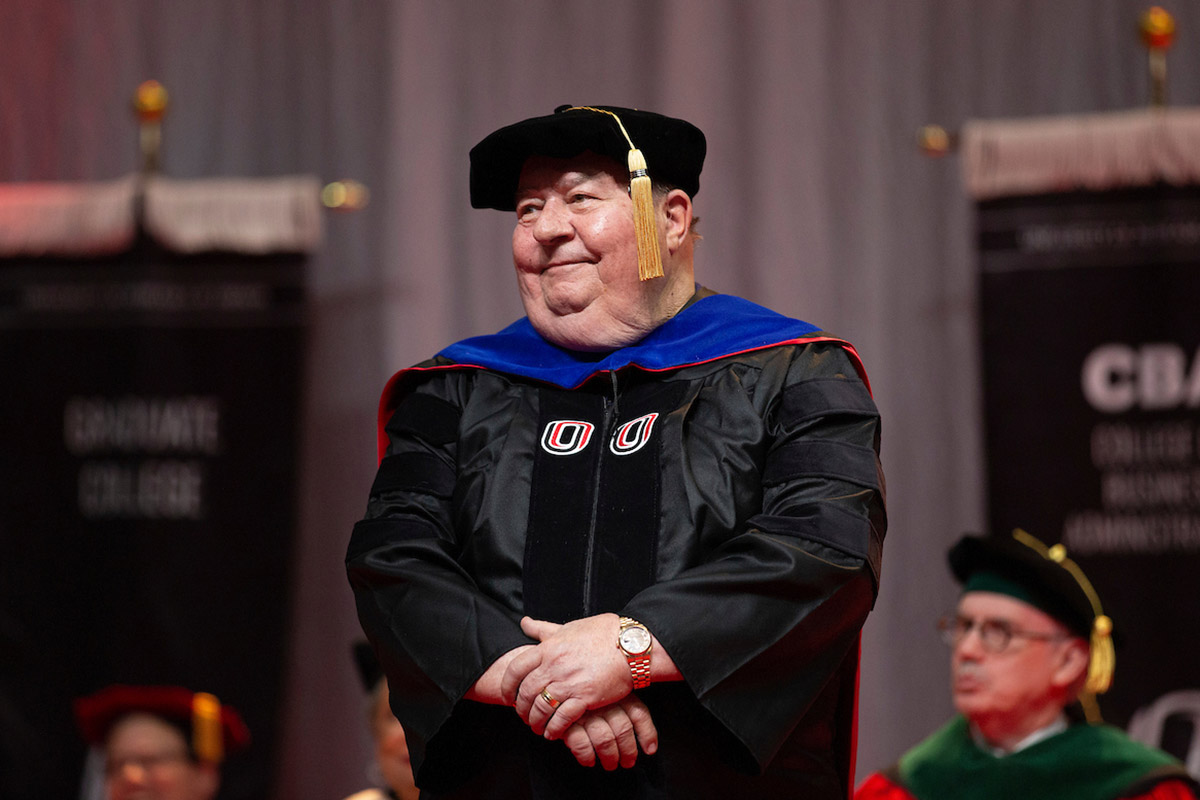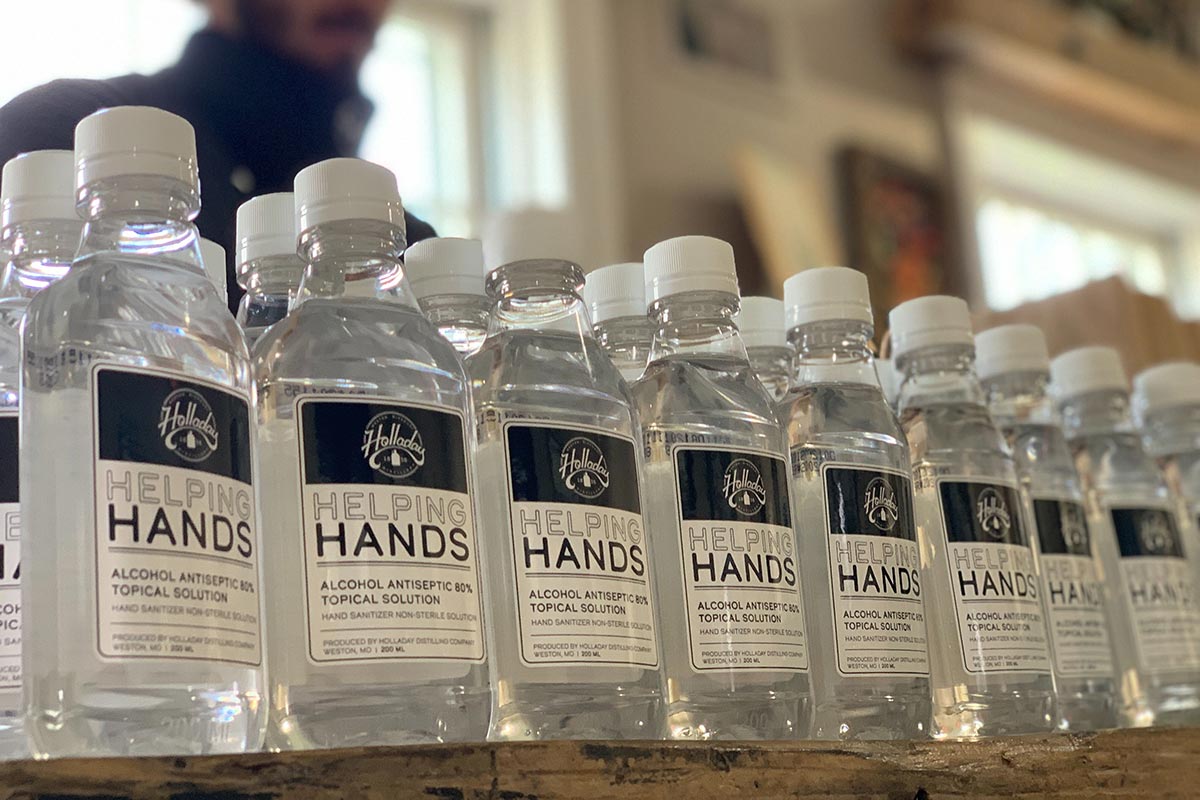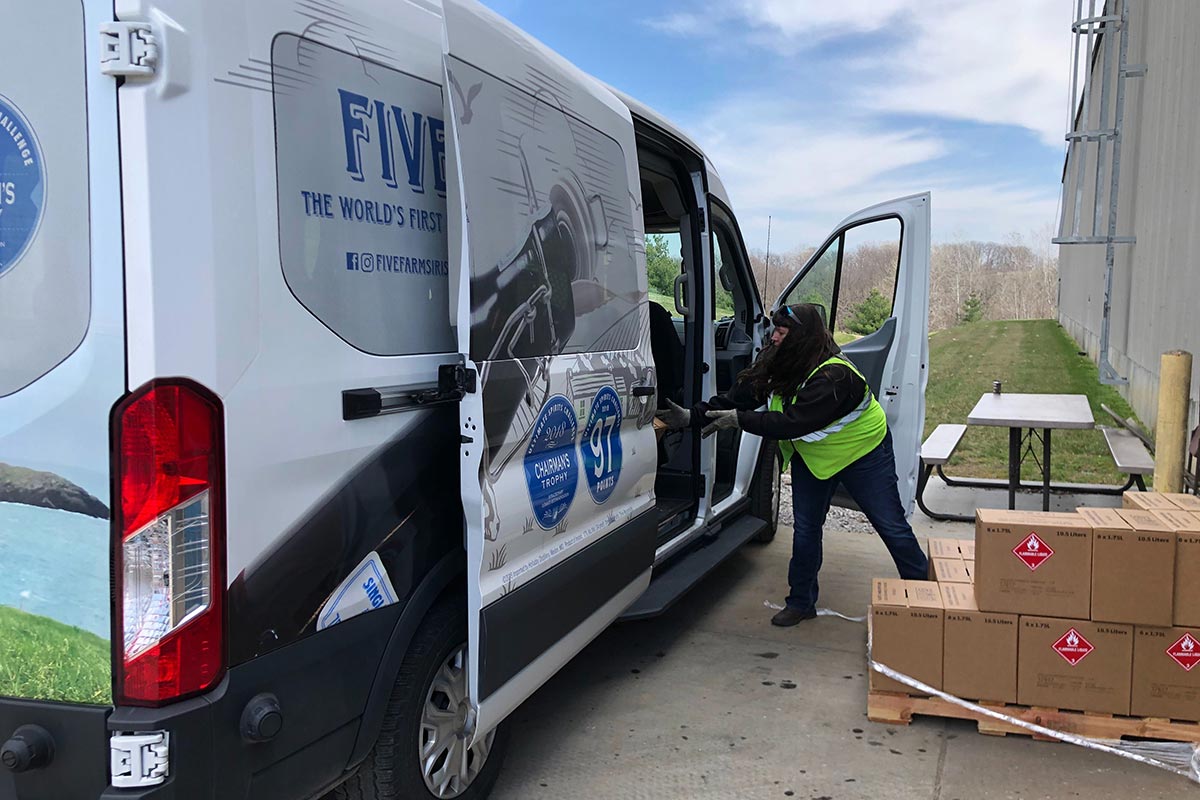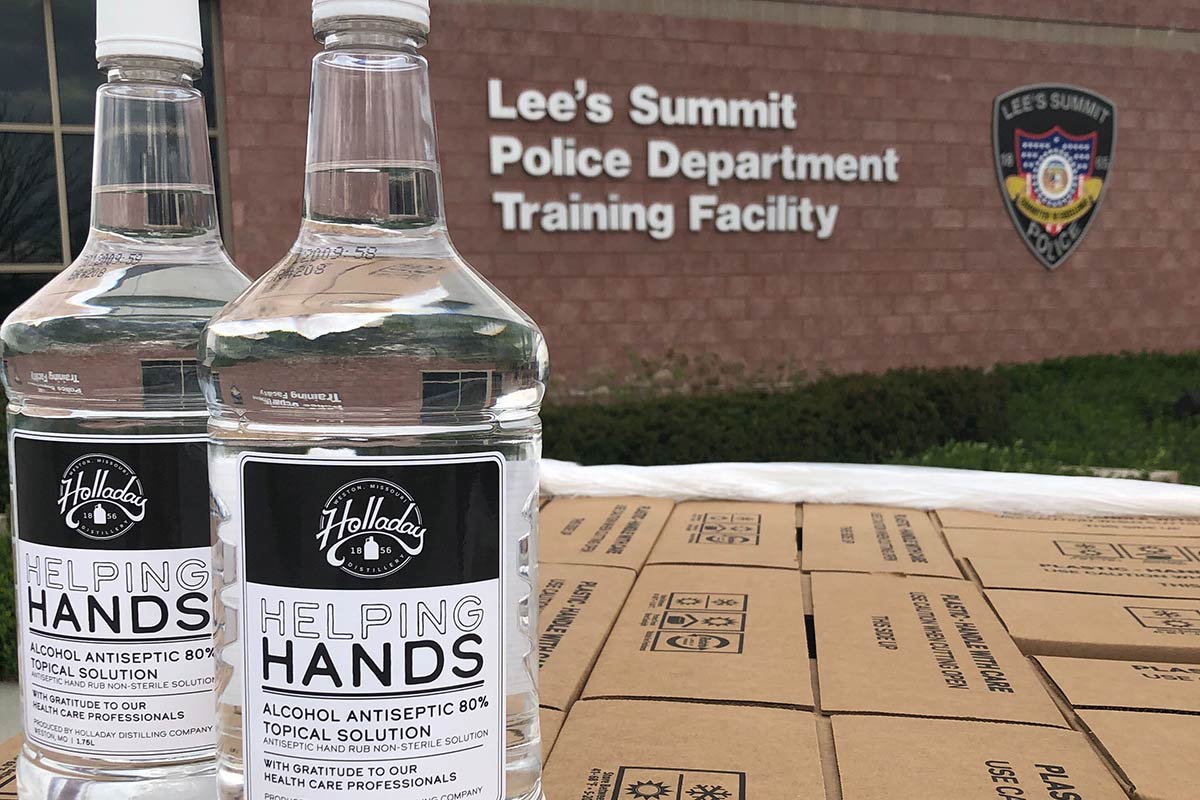 At a time when American manufacturers are being called upon to switch gears to produce goods in the battle against COVID-19, a company led by one of the University of Nebraska at Omaha's most celebrated alumni has stepped up.
McCormick Distilling Company is the oldest business in the Kansas City area, founded in 1856 in Weston, Missouri. The company's Chairman of the Board, Omaha native Edward A. Pechar, is a 1963 UNO graduate and a 2019 recipient of the UNO Alumni Association's revered Citation Award. The company recently announced that it is producing "Helping Hands" hand sanitizer under its Holladay Distillery label and that it has partnered with global relief organization Heart to Heart International to distribute it.
Pechar said the company's move was driven by a desire to help meet the needs of Kansas City area healthcare facilities and first responders. "We want to do our part, and we have the capacity to do our part," Pechar said. "Our entire team has been focused on the logistics of production and distribution of hand sanitizer within the evolving guidelines from the FDA."
McCormick's first production run produced nearly 10,000 gallons of hand sanitizer, resulting in 15,000 1.75-liter bottles and 48,000 200ml bottles. The larger quantities are being donated to healthcare facilities and first responders, while the 200ml bottles are being sold to consumers, with the profits being used to fund continued production of hand sanitizer.
The shift in production meant curtailing bourbon distillation and converting a still to producing high-proof alcohol solely for use in hand sanitizer, but it was a change the company readily embraced. Pechar encourages other business leaders in UNO's alumni network to step up in a similar way if they are able. "This is a true national emergency, an unprecedented event in any of our lifetimes," he said. "Each and every one of us who are in a position to help should be asking ourselves what we can do to contribute."
After graduating from then-Omaha University with a bachelor's degree in speech communication, Pechar served in the U.S. Air Force, including a tour in Vietnam. He went on to earn a law degree from the Salmon P. Chase College of Law (now known as the Northern Kentucky University Chase College of Law) and was admitted to the Ohio State Bar in 1972.
After working as a purchasing agent for Schenley Distillers while a student in law school, he became an attorney for that company upon graduation. He held multiple executive positions at Schenley before being named president of the company in 1984. Pechar and his late business partner acquired Virgin Islands Rum Industries, Ltd., in 1987, and then parlayed ownership of that business into the acquisition of McCormick Distilling in 1993.
Working with the University of Nebraska Foundation, Pechar is the founder of the Edward A. Pechar Scholarship Fund, which offers full-tuition assistance for UNO students who need financial assistance to attend college but are ineligible for federal Pell grants.
Pechar said he hopes that the virus will be mitigated quickly and that his company's production of hand sanitizer will only be needed for the short term. But in the meantime, he said everyone can do their part.
"If there are other companies that can provide necessary goods and services through these terrible times, I hope they can find the way to do so," Pechar said. "Until this terrible crisis has ended, we all need to look out for each other."
About the University of Nebraska at Omaha
Located in one of America's best cities to live, work and learn, the University of Nebraska at Omaha (UNO) is Nebraska's premier metropolitan university. With more than 15,000 students enrolled in 200-plus programs of study, UNO is recognized nationally for its online education, graduate education, military friendliness and community engagement efforts. Founded in 1908, UNO has served learners of all backgrounds for more than 100 years and is dedicated to another century of excellence both in the classroom and in the community.
Follow UNO on Facebook, Twitter (X), Instagram, TikTok, LinkedIn, and YouTube.