UNO Announces 'Student Employee of the Year' Nominees
A committee of staff from various departments are evaluating the letters and the student(s) selected will be announced towards the end of April.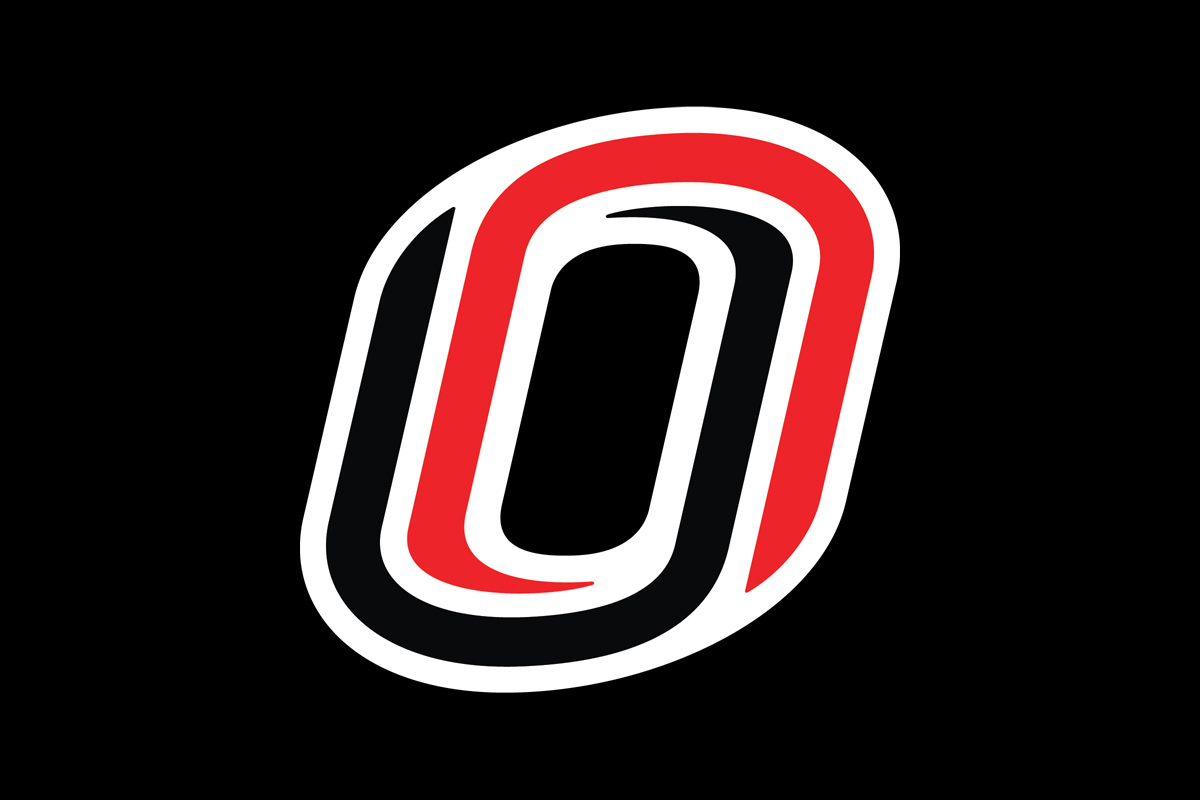 Human Resources has announced the nominees for 2020 Student Employee of the Year.
Each nominee was selected by their department and one or more supervisors or co-workers sent in a nomination letter. A committee of staff from various departments are evaluating the letters and the student(s) selected will be announced towards the end of April.
Due to the COVID-19 crisis, there will not be a ceremony and reception this year. The students selected will receive a plaque and a monetary prize. All of the nominees will receive a certificate and a smaller monetary prize through Payroll.
See the list of Student Employee of the Year nominees below along with a few quotes from their nomination letters. In trying times, it's nice to be reminded how great our student employees are, how much they give to the campus and the unique and special qualities they bring to the University.


John Angel | Campus Recreation
Nominated by: Lisa Medina and Joel Bauch
"He has played a key role in the full operations and management to a depth not often available to a student position."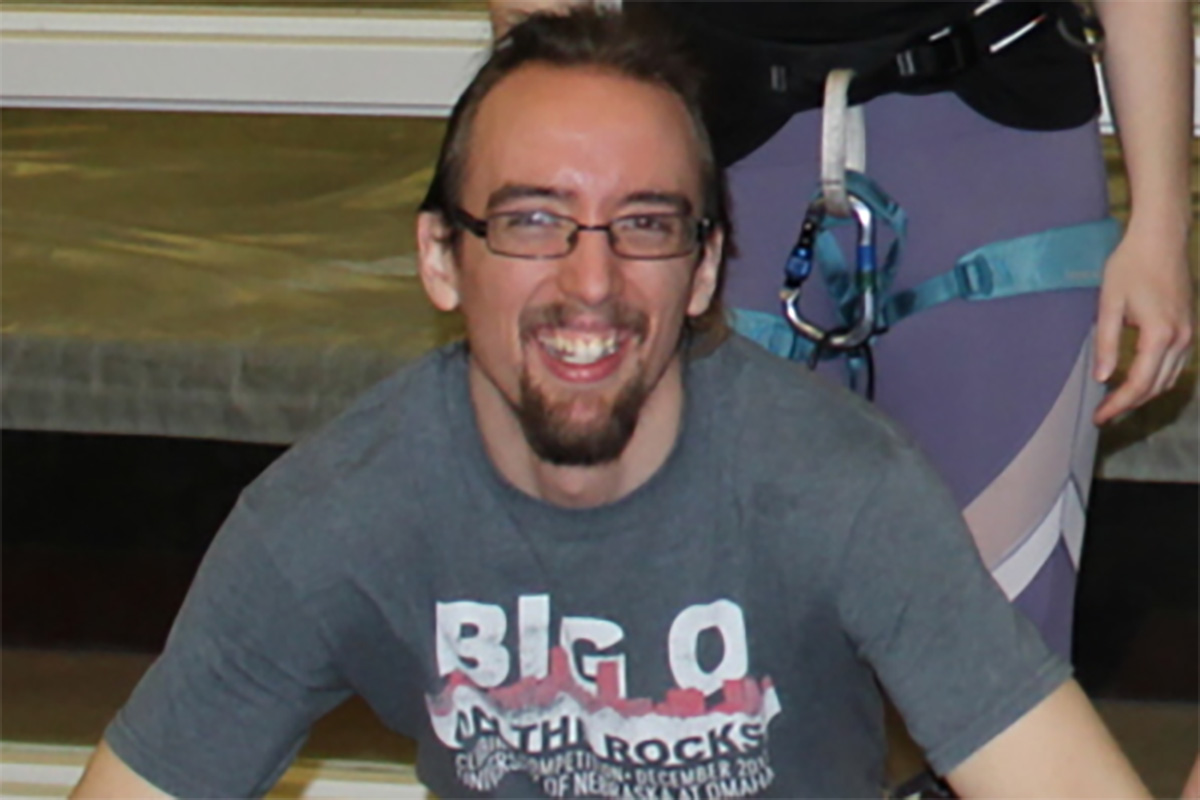 Kylie Black | UNO Success Academy
Nominated by: Aaron Krueger
"Kylie is a great role model for other students and it is clear how much they look up to her Many mentees are motivated to apply to be a peer mento based on the impact she has made on them. Kylie's energetic and engaging personality have also added a fun dynamic to our team."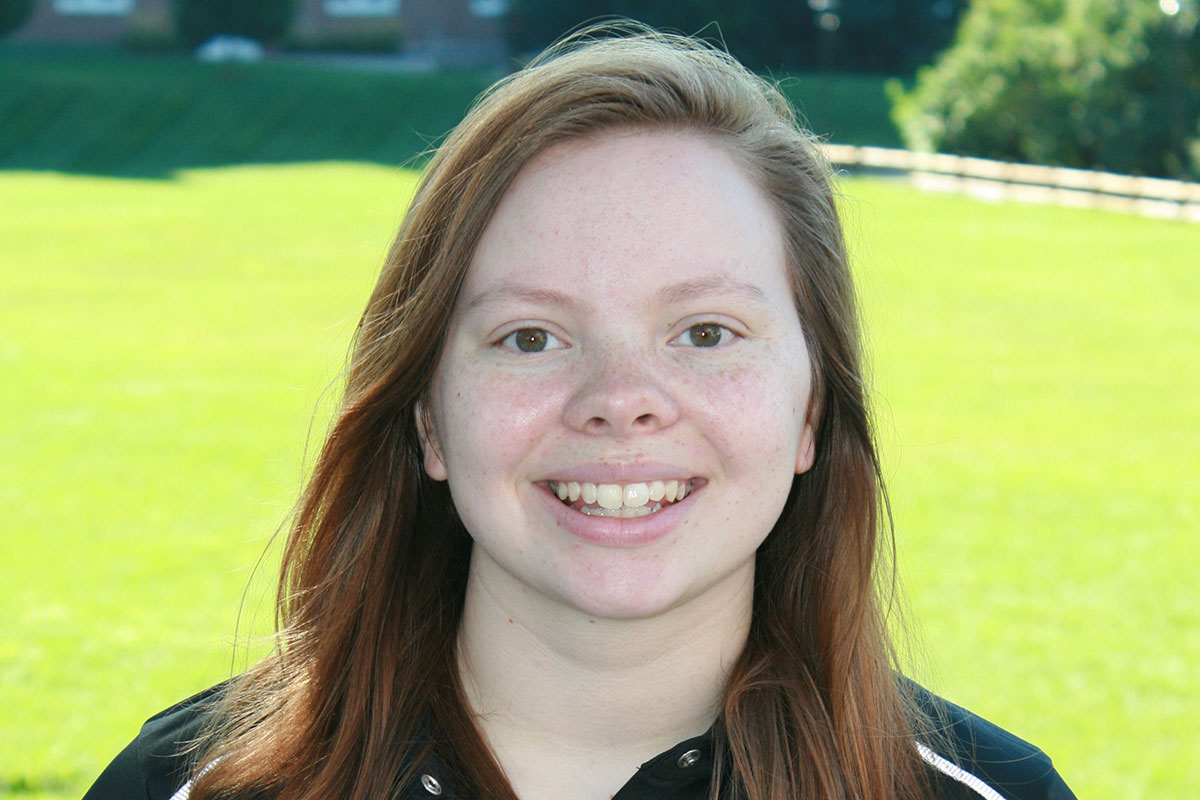 Kassandra Cornwell | Office of Financial Support & Scholarship
Nominated by: John Jensen and Amy Dinh
"Kassandra is a blessing to our office and would be hired for a full time position except that she is dedicated to completing her schooling. Sometimes people think that student workers just come to campus and do their homework. This is not the case with Kassi. She is dedicated to her work and notices instancs that sometimes our team doesn't catch."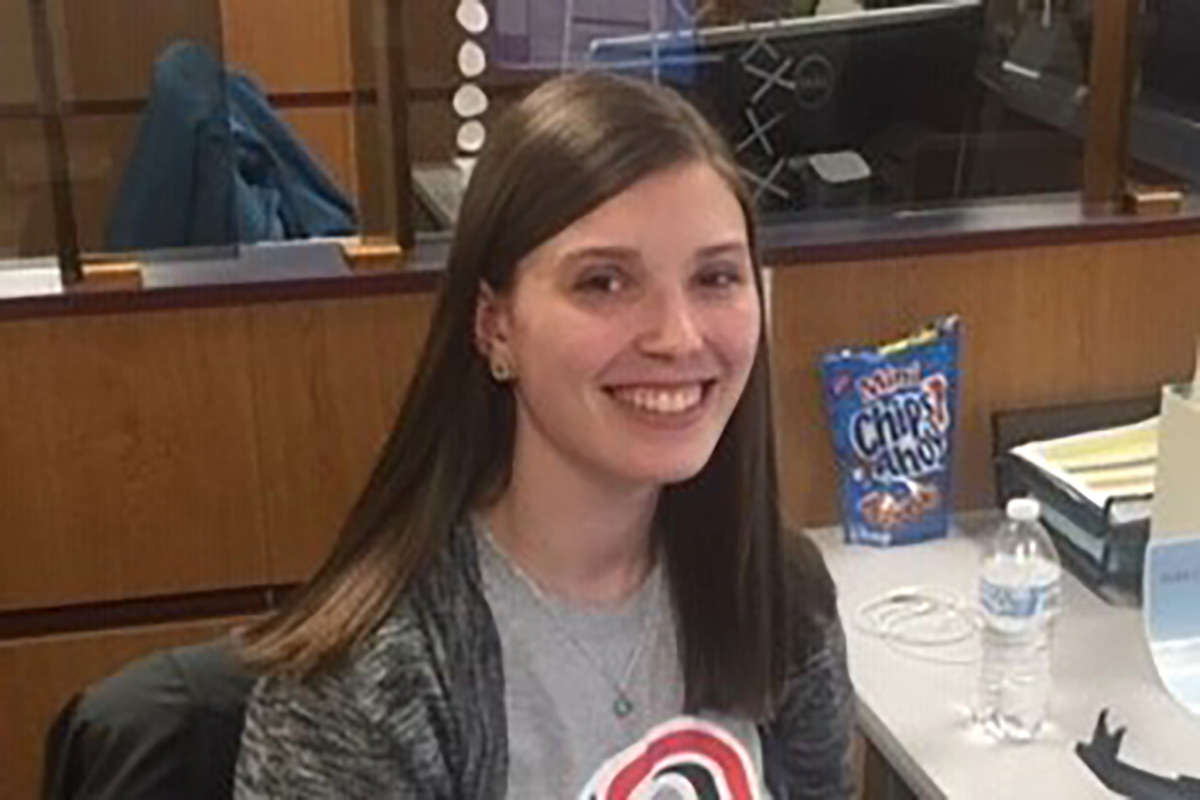 Michael Douchey | Psychology
Nominated by: Dr. Stephanie Jesseau
"I have come to rely on Michael as not only someone who is extremely reliable and trustworthy, but also someone who sets an excellent example and knows how to work with his fellow undergraduates. Michael always has keen insights that inspire his fellow learning associates, as well as myself."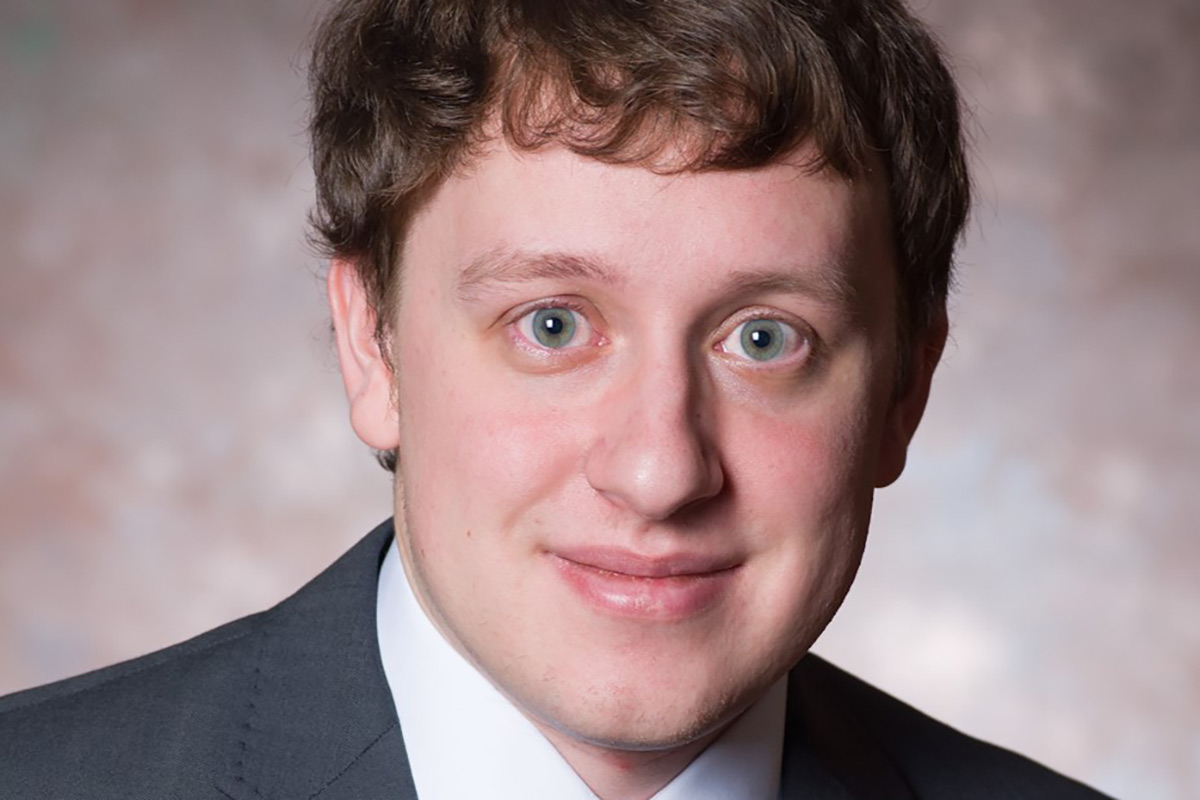 Jackson Hardin | Service Learning Academy
Nominated by: LaTrina Parker Hall, Julie Dierberger, Stephanie Diaz and Yria Santos
"He has been a supportive thoughtful, and committed team member full of character and integrity. Jacksn identifies solutions to problems, coordinates efforts to support all staff members and creates strategiest hat elevate the quality of SLA's work. He demonstrates a selflessness in assisting others."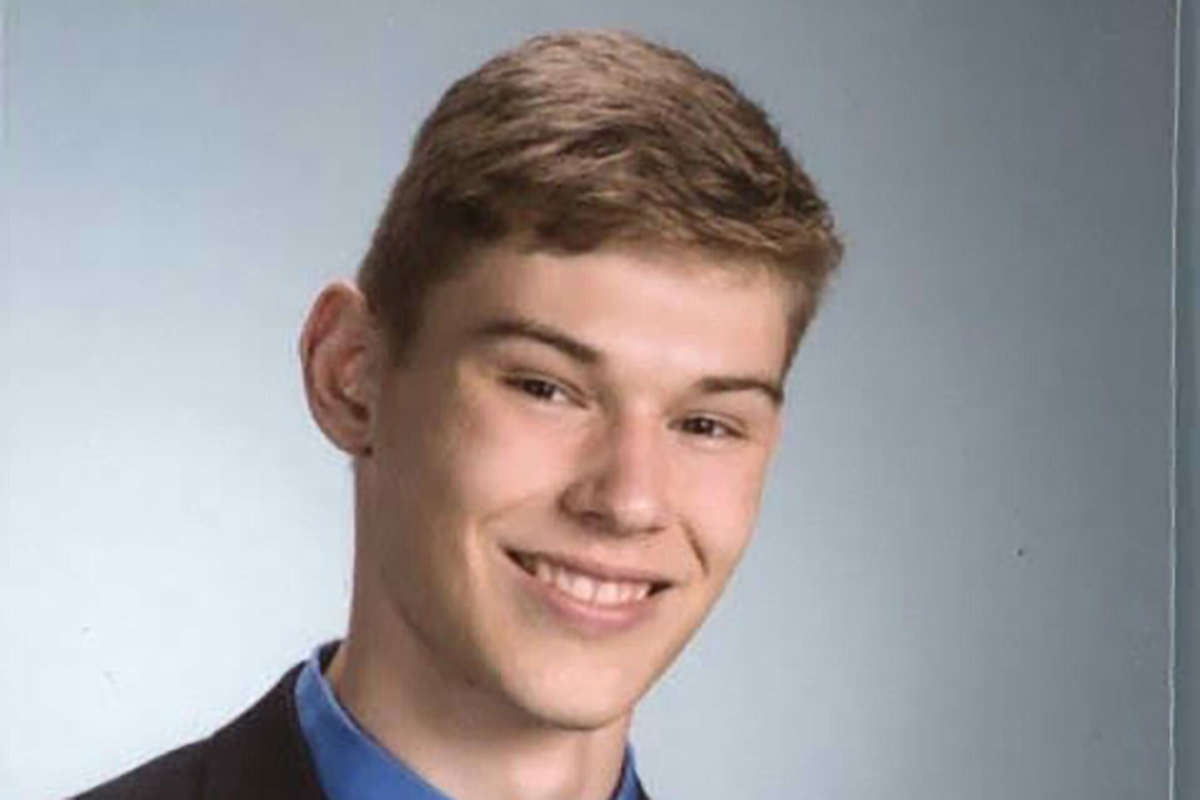 Megan Henderson | Undergraduate Advising (College of Business Administration)
Nominated by: Annesha Mitra
"Megan is dedicated and our students love getting help from her. She has a fun personality that she brings to our office. She brings great new and innovative ideas to our team."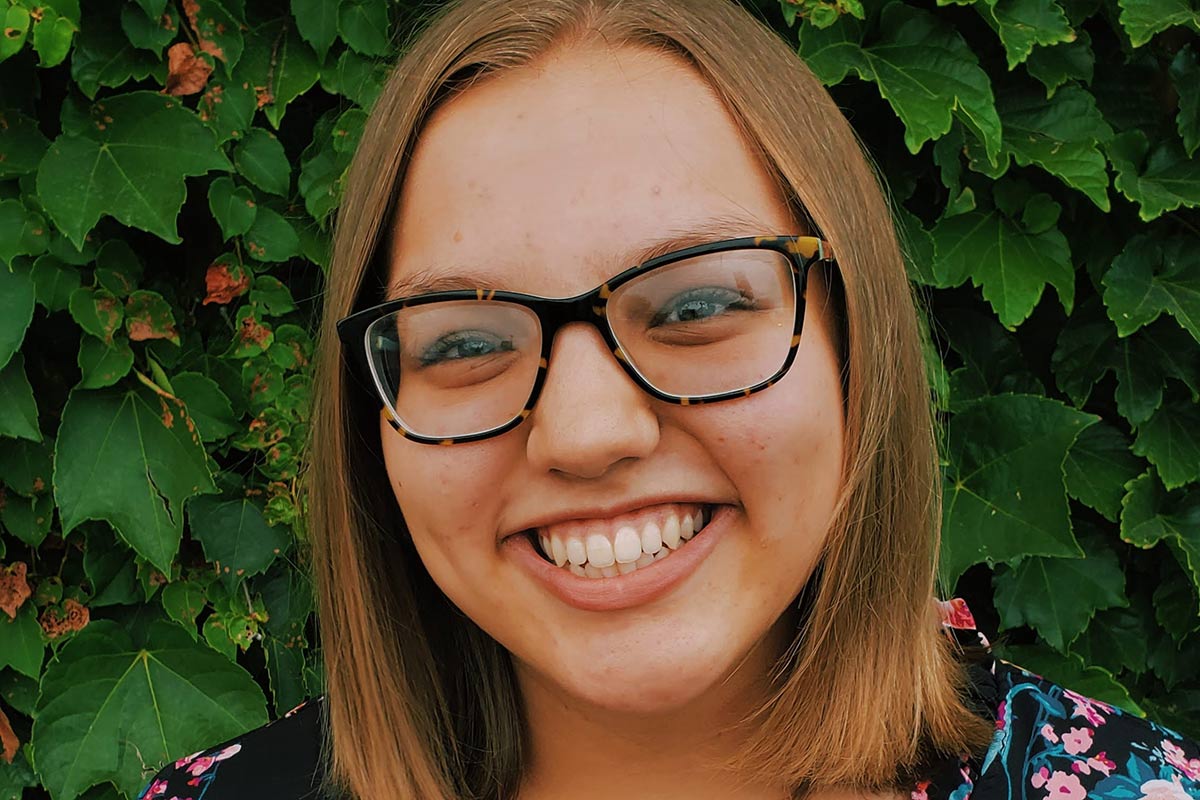 Madison Homan | Physics
Nominated by: Dena Lund
"Most of all I want to express my recognition of Madison's kindness and generosity. Her consistent composure was something I admire and aspire to. Here ability to remember what is going on with people and asking after the is a lost art."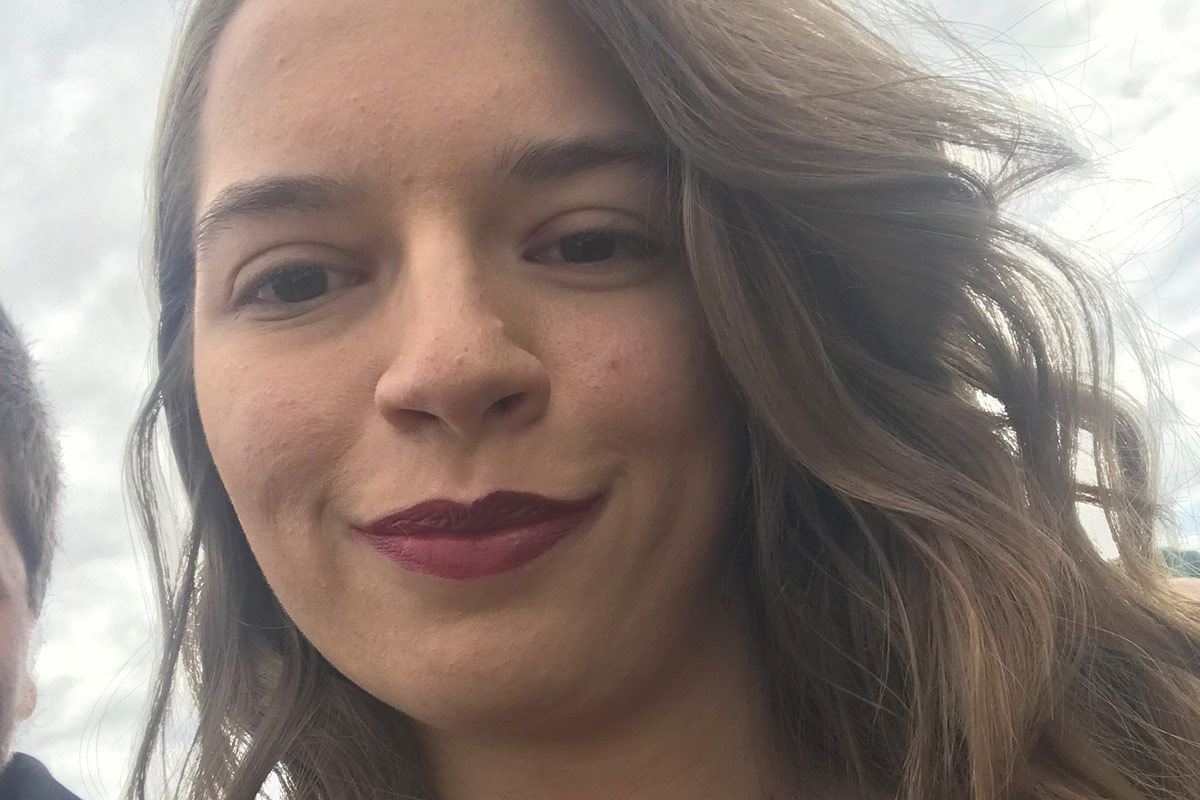 Minseong (Tom) Kang | Parking Services
Nominated by: Stan Bartak
"Tom's experience as ann international student is invaluable on our enforcement staff, as he understands what his follow students and faculty/staff are going through when it comes to parking. Tom takes the time to talk with parking patrons in the field to answer parking questions to educate them to know the specifics of places that are allowable to park."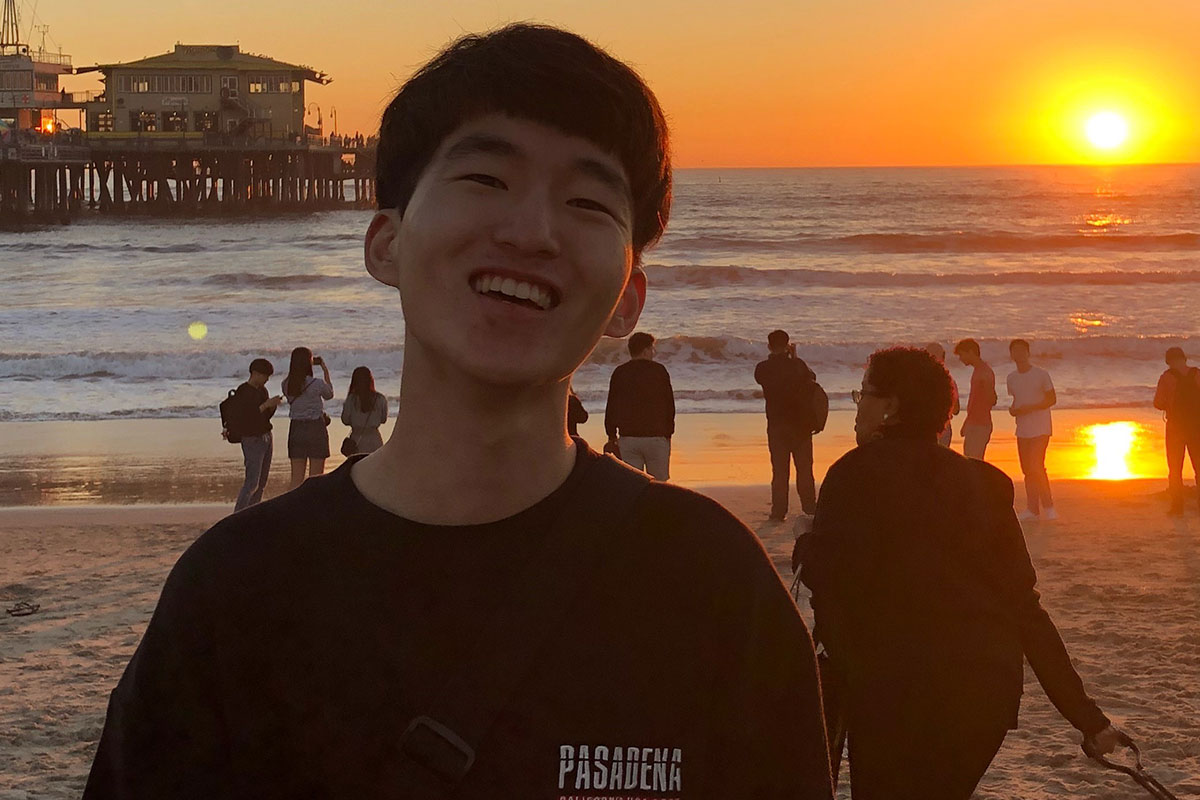 Alicia Laufenberg | STEM Education/Teacher Education
Nominated by: Dr. Tracie Reding
"Alicia is a wonderful advocate for students exploring one of our majors, and herself a passionate Elementary Education student. She excelled in her dedication to others within the community by working with students and families in such a manner to provide them opptorunities to learn more about STEM and get them excited about the possibilities a future in STEM holds."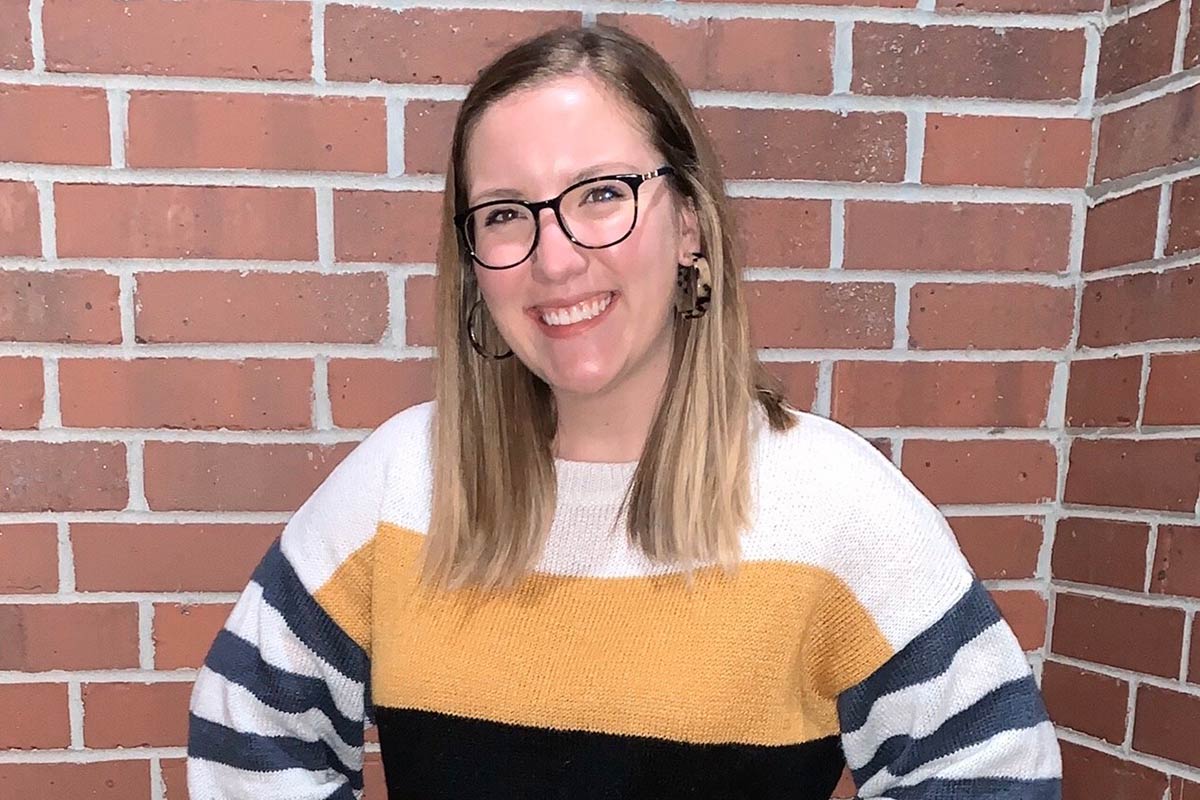 Rachel Lubischer | Social Work
Nominated by: December Lange Treacy and Jeanette Harder
"Rachel regularly thinks outside the box, and is my go-to person when I need to innovate using any new kind of method or visual. She wants feedback and is not content with just positive things. She wants to dig deep and really wants to know how to improve and do things better. She has raised the bar for STEP's work."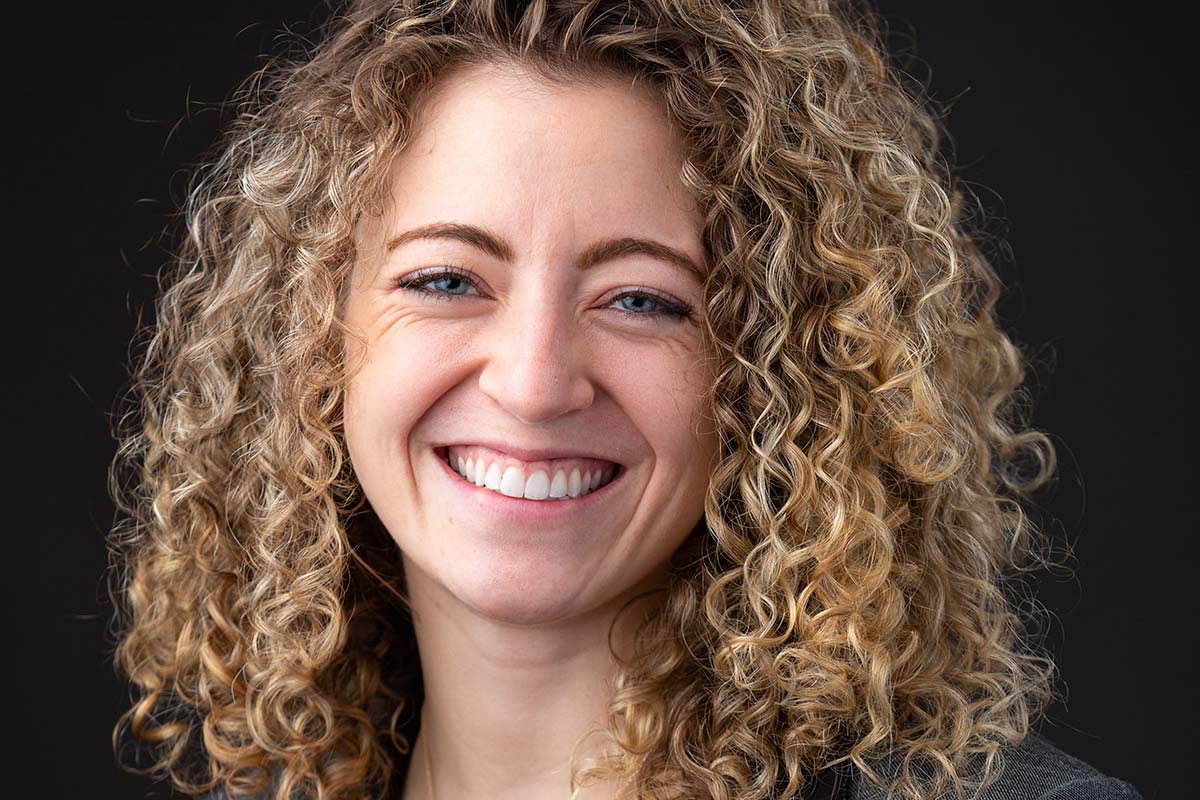 Claudia Manca | Undergraduate Admissions
Nominated by: Samantha Bussinger
"She has great interpersonal communication skills that have been useful while having difficult conversations with students. Since she will be graduating this year, she has started working on a training manual to help prepare our new student employees how to do this job."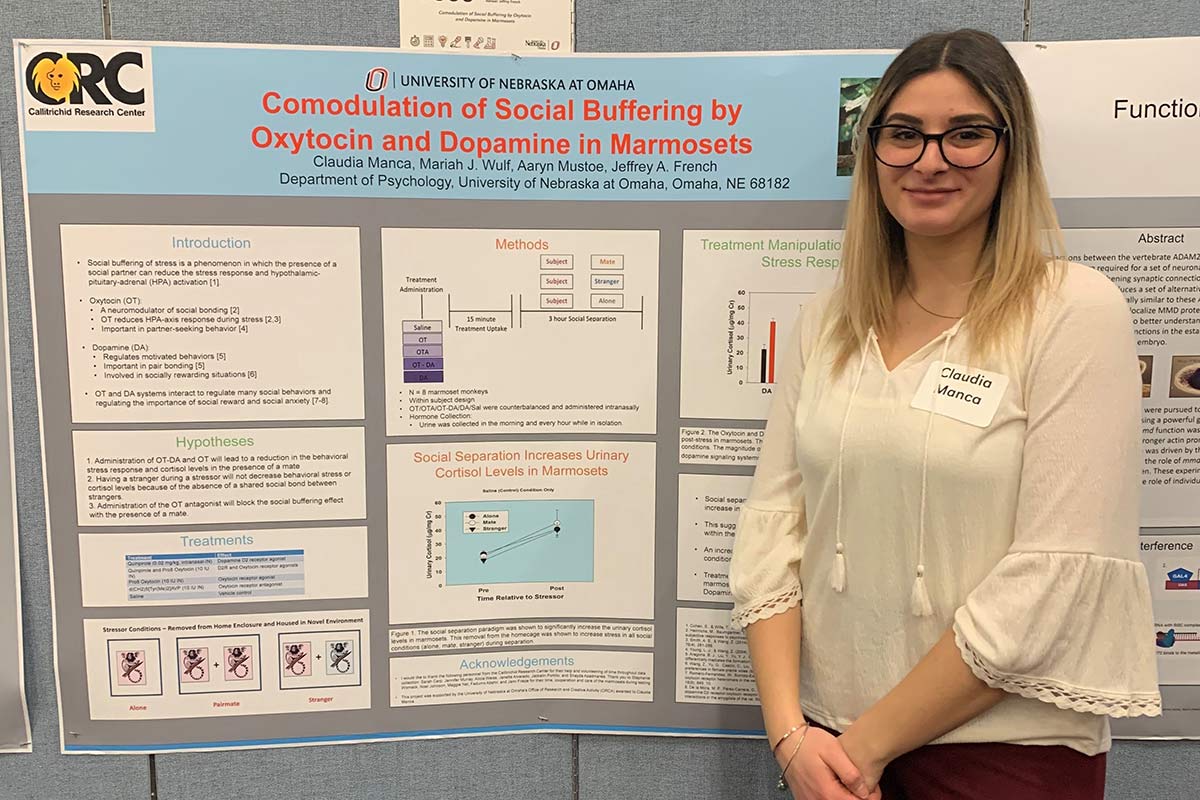 Estela Melgar | University Communications
Nominated by: Jennifer Walcutt
Estela is one of the most responsible students that has ever worked for me during my time at UNO. She has shown grace, paticne, intuition and empaty and will apply it when needed if given a task. Her intitative as a student and employee is something I have never seen before!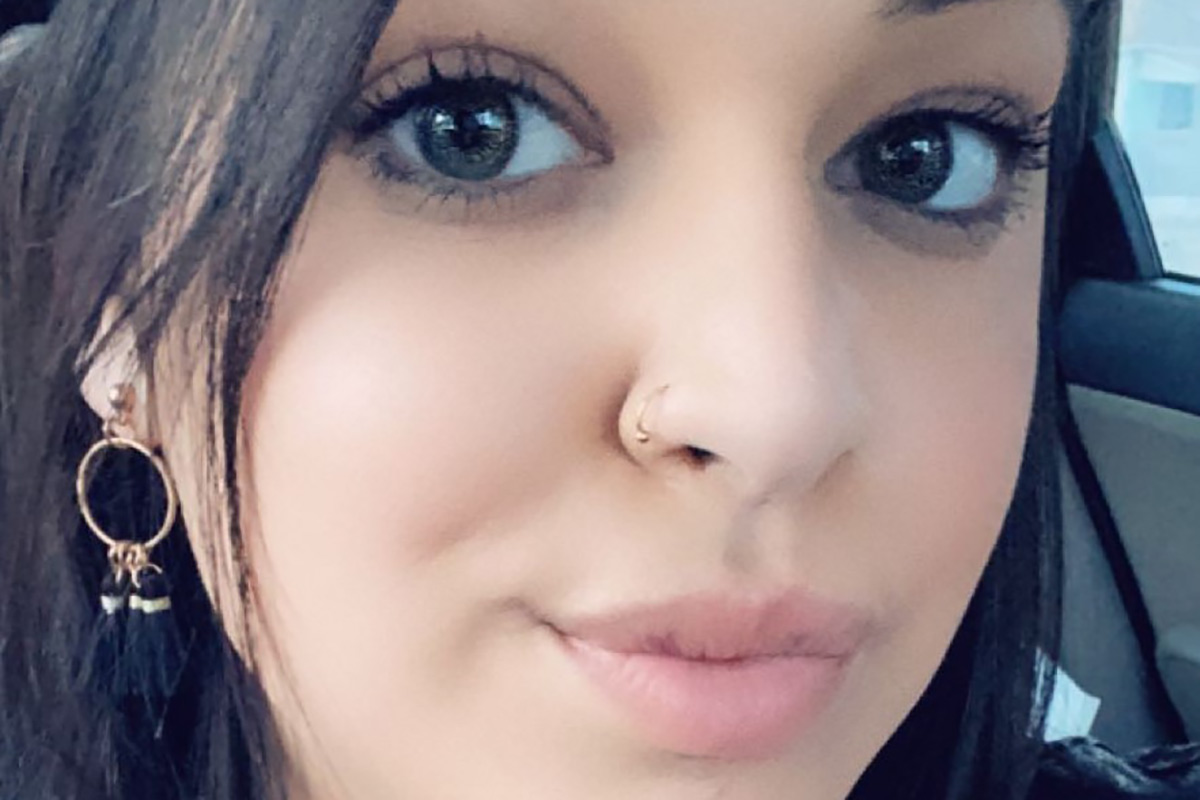 Catelynn Neville | Koraleski CABLab (College of Business Administration)
Nominated by: Debbie O'Malley
"Catelynn helps communicate that research is important to the business community and yet it can be fun. She is a natural born leader and problem solver. She has a bright future ahead. She helps participants feel relaxed, comfortable and engaged in the process."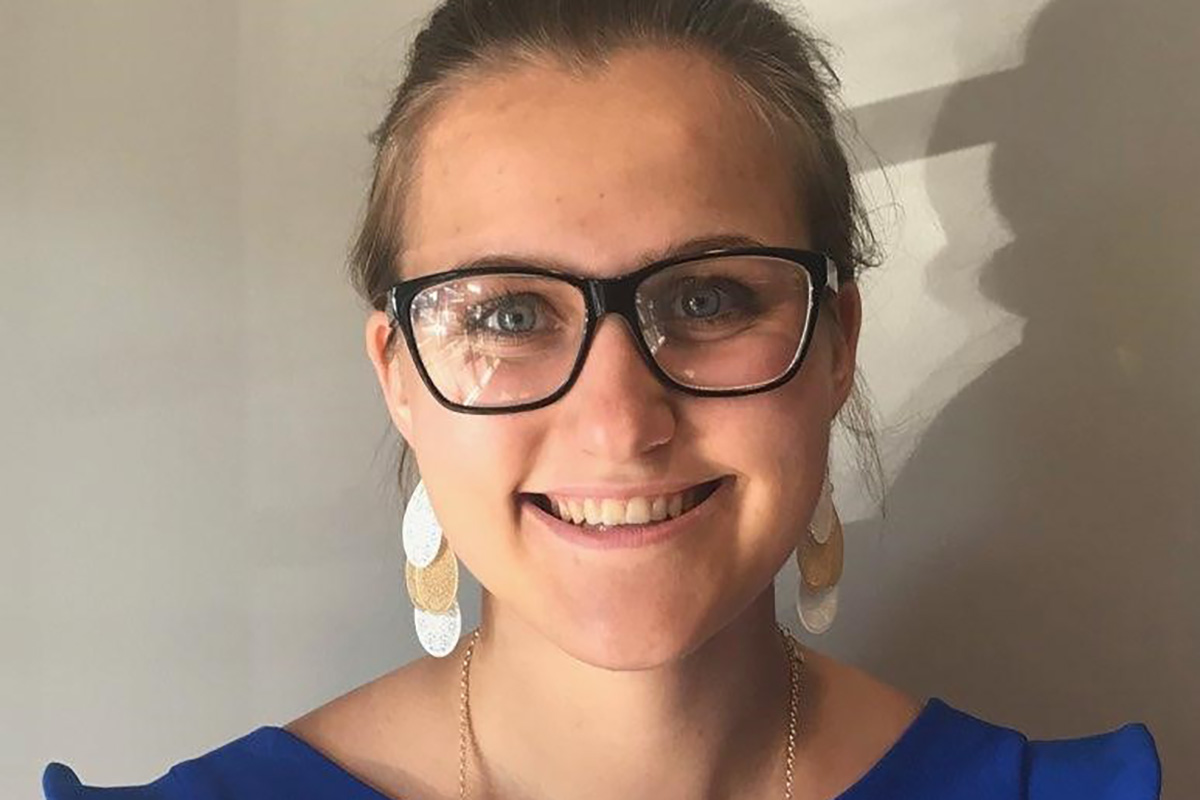 Sofia Quintero | Office of Financial Support & Scholarship
Nominated by: John Jensen
"Sofia is bilingual in English and Spaning. She helps a great deal with out Spanish speaking students and ther families. To explain a topic so heavy in a diffferent language brings great comfort to those students and their families. She is a great asset to our team. Sofia has never let us down on any occasion."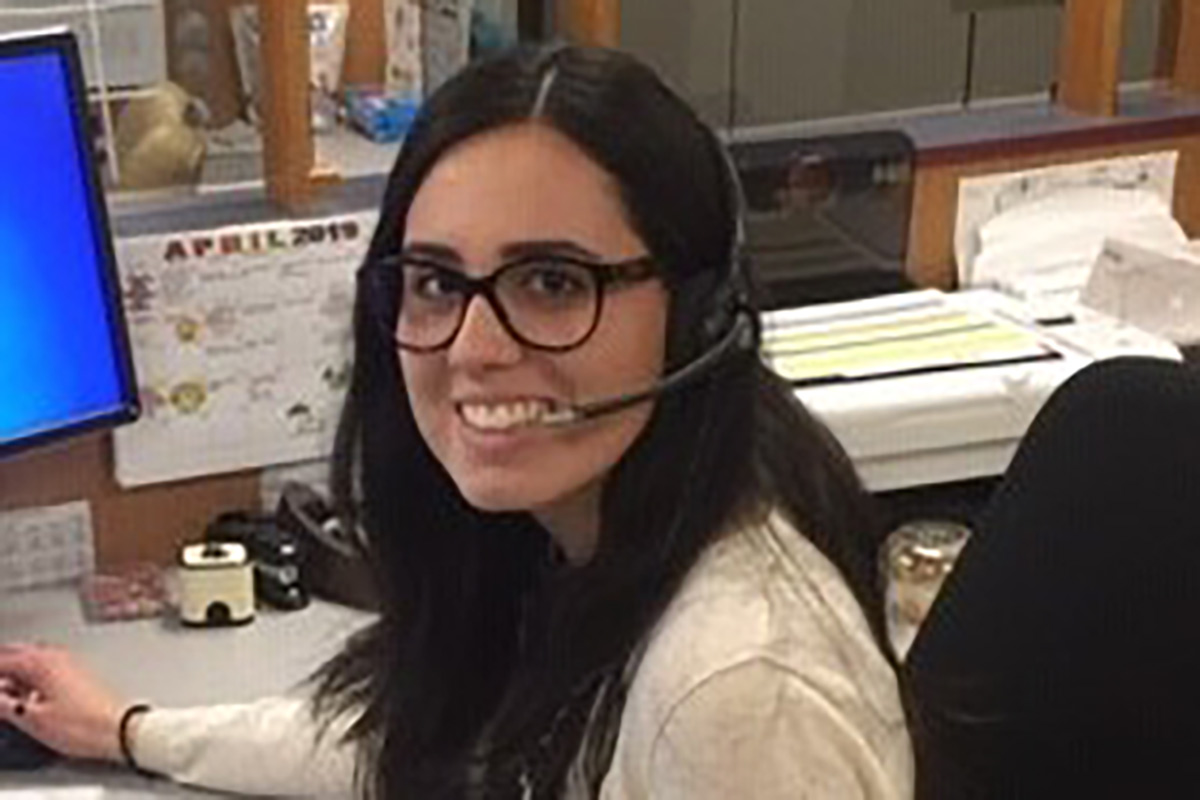 Alex Ramsey | Criss Library.
Nominated by: Diana Holquist Allard
"We have been so fortunate to have Alex as our student worker in Criss Library's Technical Services these past two years. Alex is an exemplary student worker. In my six year's of hiring students, he's the one I'll truly have the hardest time replacing."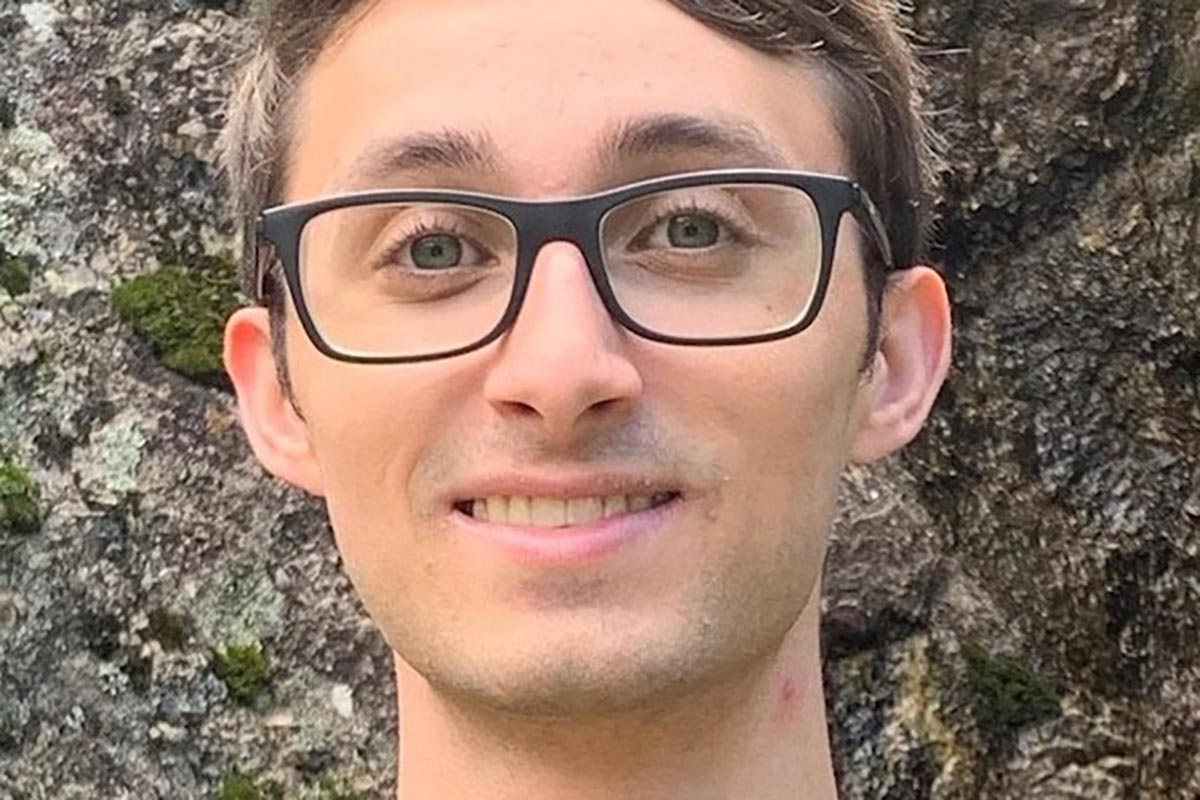 Jacob Schreiber | Chemistry
Nominated by: Dr. Ronald Bartzatt
"Even on days where things go wrong or it's busy at the stockroom for his entire shift, Jacob is cheerful, upbeat, and always has a smile for students and instructors. I believe he will make an amazing teacher for future students and they will look up to him. He is one of the best additions to my team and we would be less without him."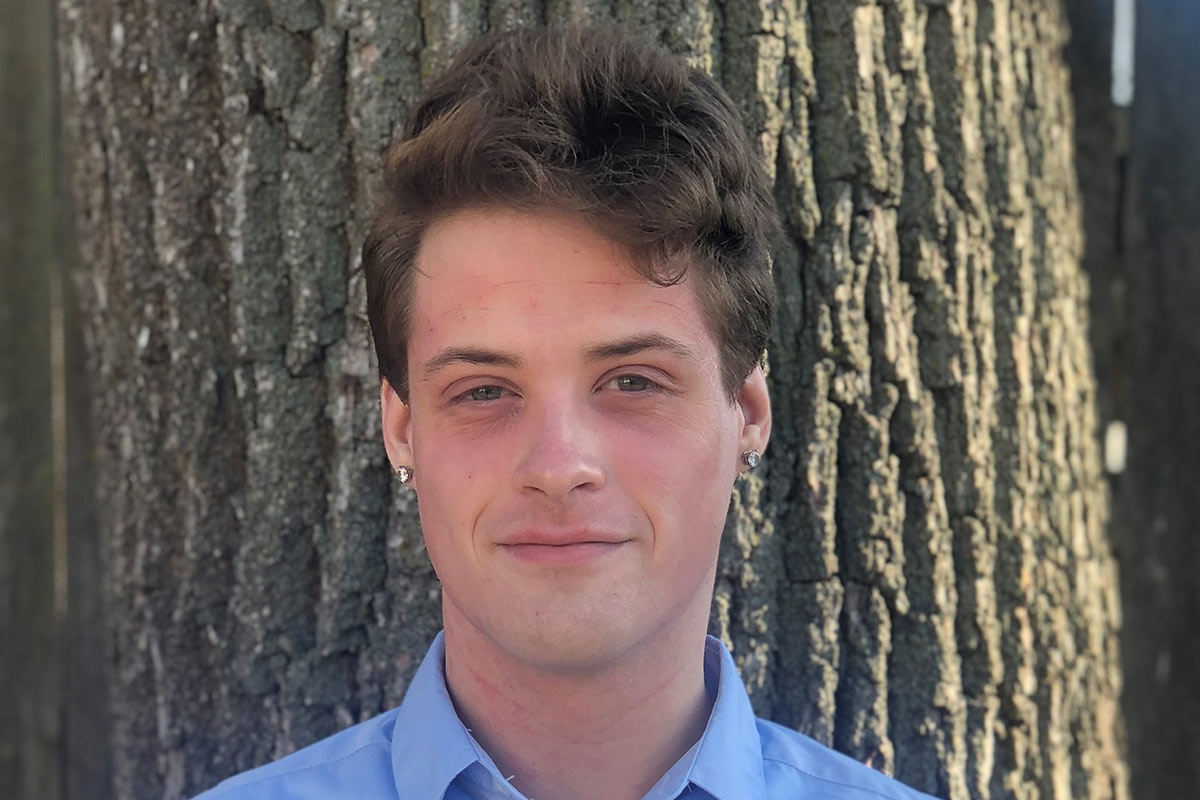 Francine Dimon | Steadman's Café (College of Business Administration)
Nominated by Levi Cermak

"Through her humble leadership, she has positively impacted our team and will leave a mark like no one else will on our team; she is undoubtedly dedicated and professional … she will impact our café for years to come."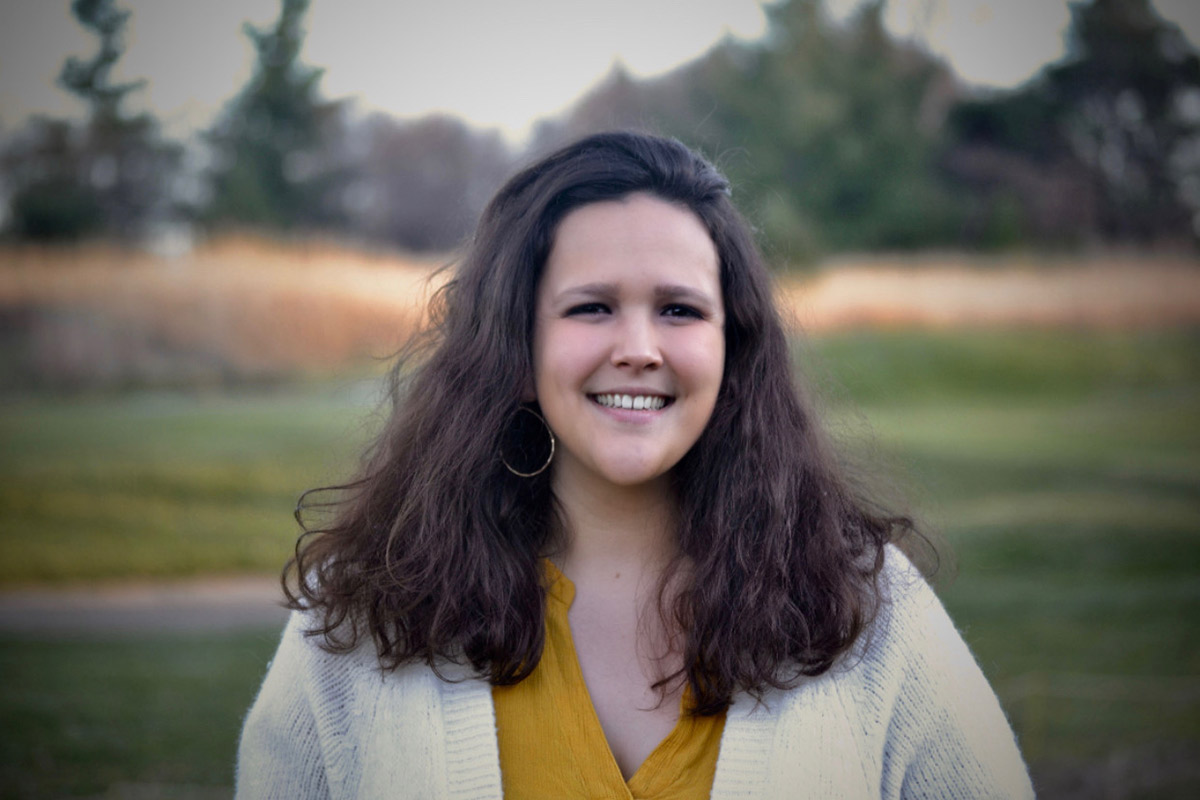 Alyssa Wiese | Academic & Career Development Center
Nominated by: Sam Zeitner
"Alyssa has consistently gone above and beyond her duties as a Peer Advisor to ensure that everyone who comes into ACDC has a unique and meaningful experience. Her professionalism and attention to detail flow into every aspect of her work here. If I had to complain about one think, it would be that she is graduating soon and will not longer be working for us."
Jacob Sand | Information Technology Services
Nominated by: Alex Mousel
"Jacob has a dedication to helping everyone he can. He will often assist an individual and then think of possible solutions in the future hwere they may run into a tech problem and provide solutions should they arise. Jacob makes sure all the boxes are checked and there are no questions left unanswered when providing support."
Andrew Meuret | Chemistry
Nominated by: Ellie Miller
"When I joined the department as the new manager, he was welcoming and very helpful in showing me how the stockrms work and training me on things that he was more familiar with. Students recognize him from class and respect hi as the stockroom attendant. Without him I would have more work to do and more things to worry about."
Andrew Lacouture | Undergraduate Admissions
Nominated by: Samantha Bussinger
"Andrew is our most reliable student worker. Whenever he sees a project that needs to e completed, he does so without being asked. He also goes around to everyone to see if there are any taskss they they may need help completing. He has made a positive impact on our office."
About the University of Nebraska at Omaha
Located in one of America's best cities to live, work and learn, the University of Nebraska at Omaha (UNO) is Nebraska's premier metropolitan university. With more than 15,000 students enrolled in 200-plus programs of study, UNO is recognized nationally for its online education, graduate education, military friendliness and community engagement efforts. Founded in 1908, UNO has served learners of all backgrounds for more than 100 years and is dedicated to another century of excellence both in the classroom and in the community.
Follow UNO on Facebook, Twitter (X), Instagram, TikTok, LinkedIn, and YouTube.