Women Legislators Kick Off UNO's Women and Public Policy Week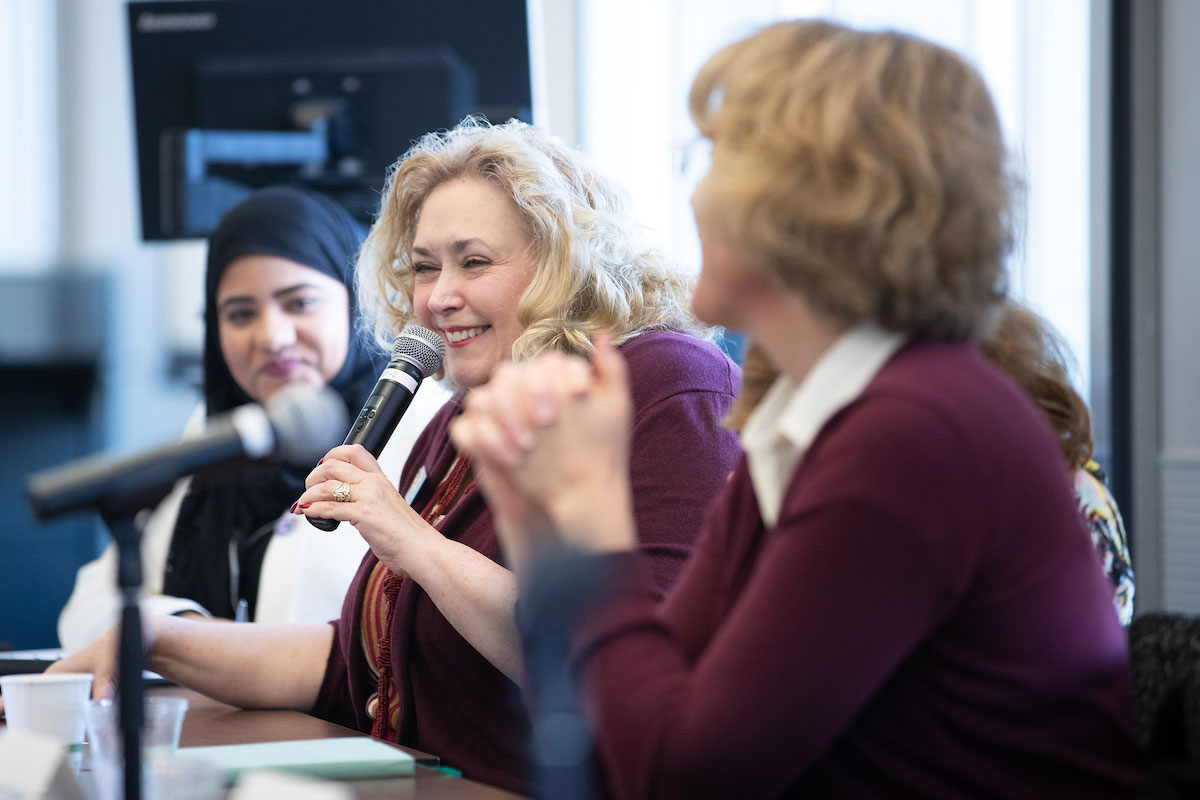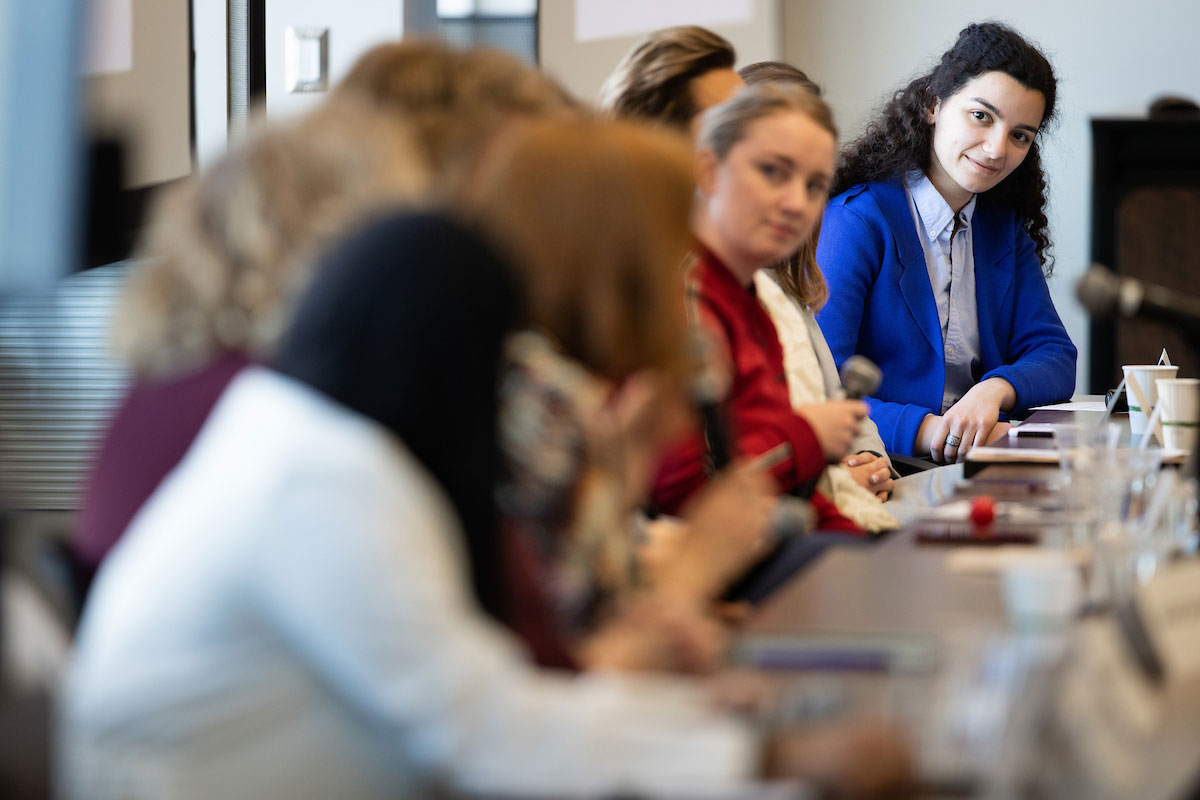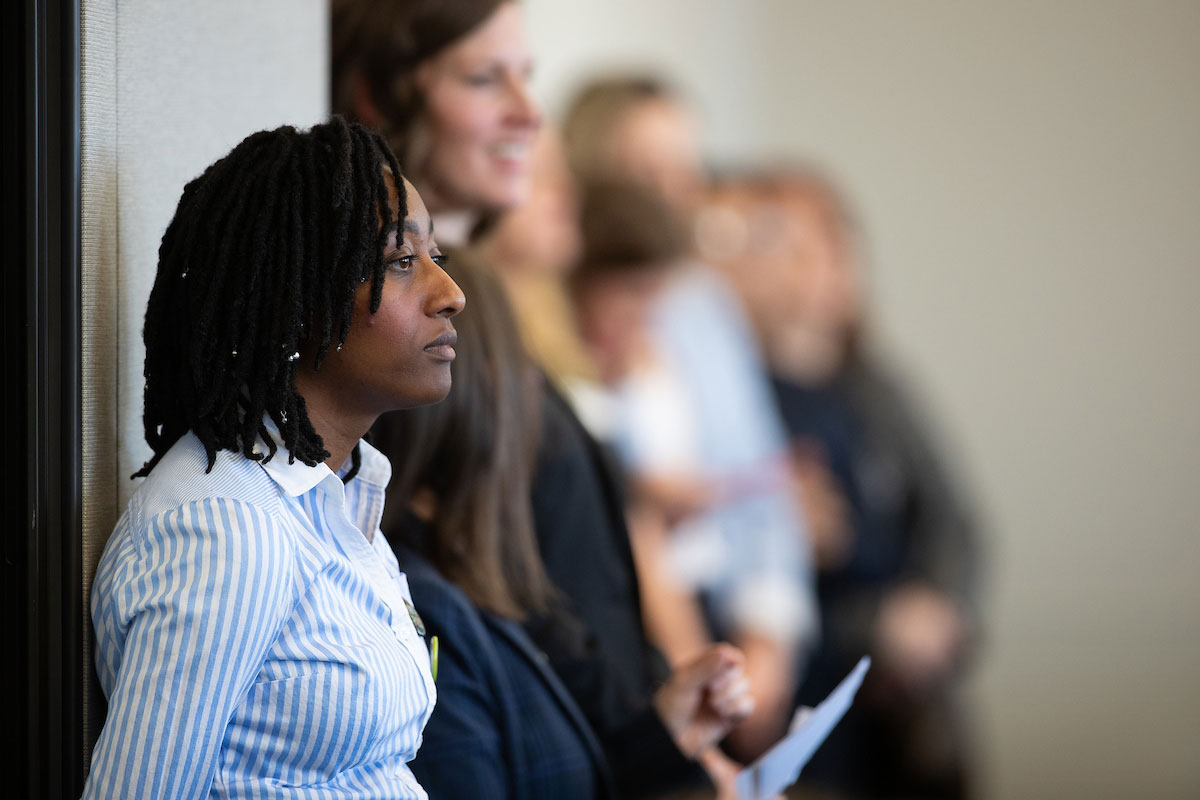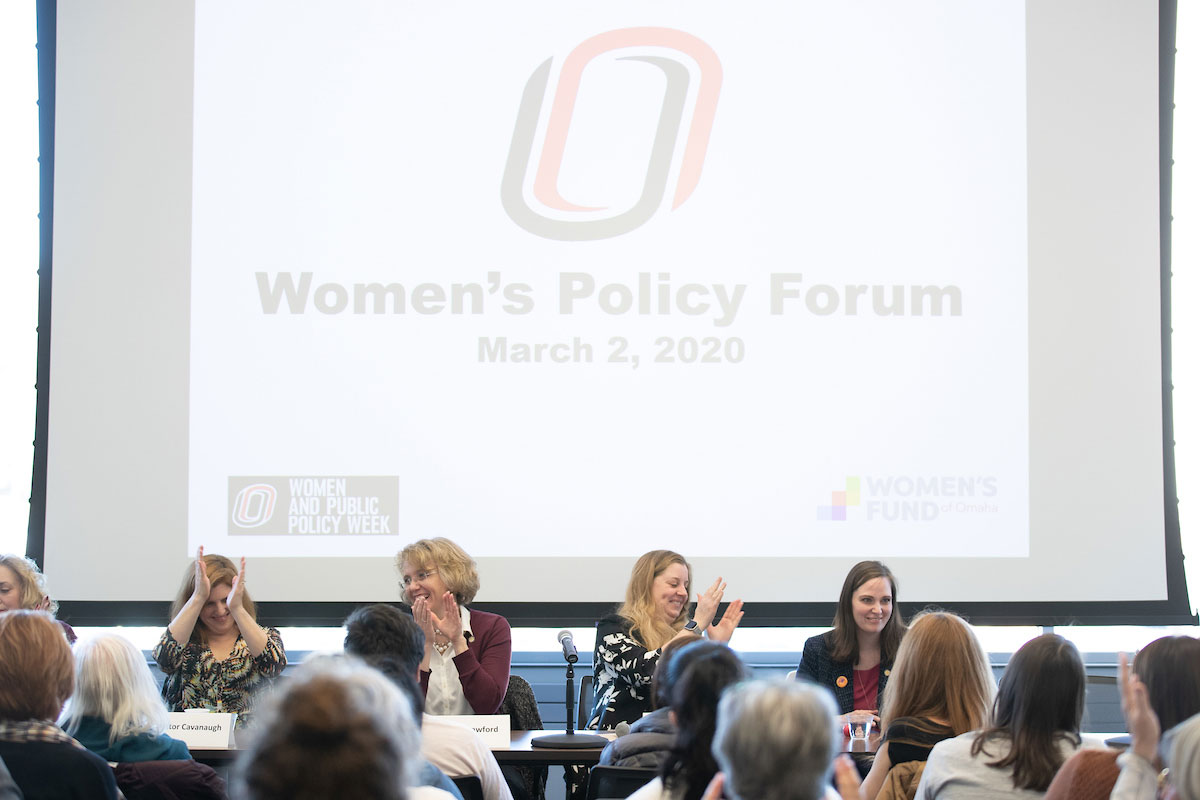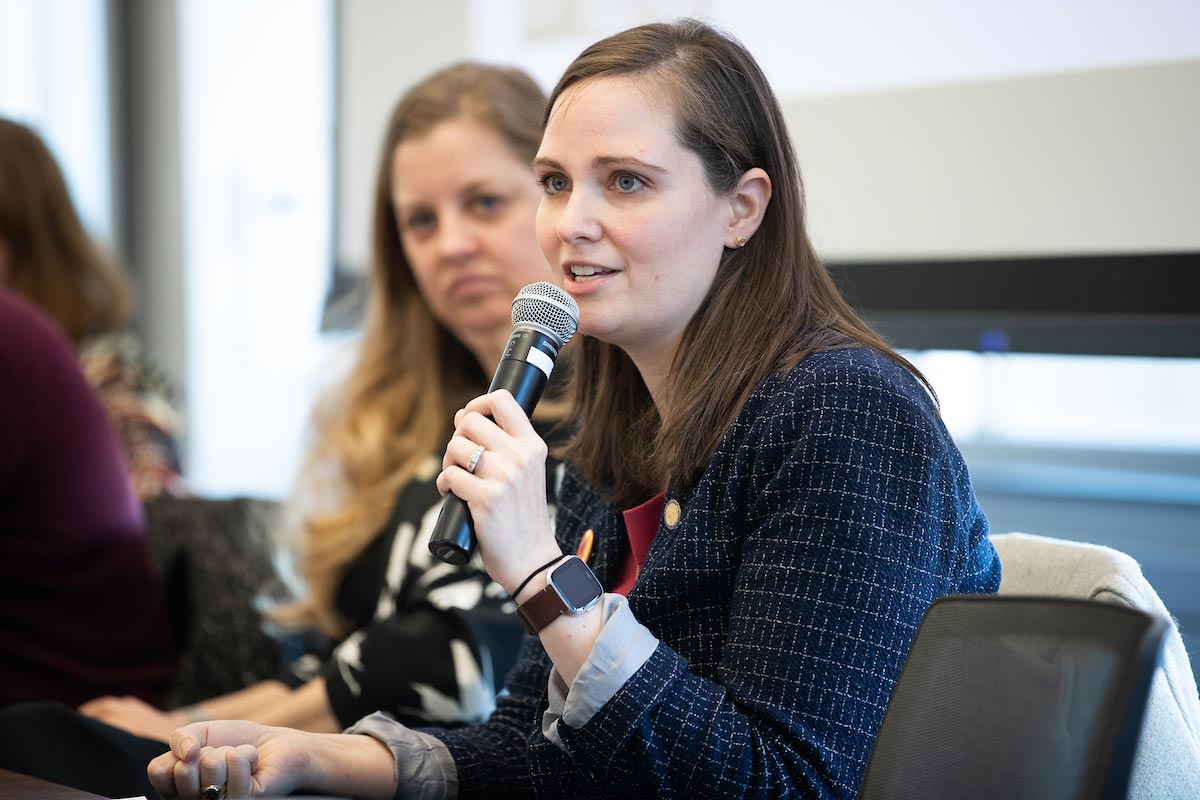 Eight of the 14 women senators in the Nebraska Legislature recently gathered at the University of Nebraska at Omaha (UNO) to discuss important legislative topics, the challenges women have historically faced in the legislative body and what the future looks like for women policymakers in the state.
The Women's Policy Forum, at the Barbara Weitz Community Engagement Center, was held on Monday, March 2, before a sold-out crowd of 200 attendees, kicking off UNO's Women and Public Policy Week.
Senator Carol Blood
Senator Machaela Cavanaugh
Senator Sue Crawford
Senator Wendy DeBoer
Senator Sara Howard
Senator Megan Hunt
Senator Patty Pansing Brooks
Senator Anna Wishart
UNO Student Body President and Regent Aya Yousuf and Hameidah Alsafwani, a public affairs graduate student, served as moderators for the event. The panel discussion began with a question of what impact the recent influx of women legislators has had on the unicameral as a whole. Hunt said women's representation in the legislature is crucial "because it changes the conversation around who these policies affect.
"I think a lot of people vote on things from a position of their own experience and they don't think about how this widely affects not only women, but people of color, incarcerated people, children," Hunt said. "In my experience…women are the ones who tend to think more about these groups of people, because we come from a place of inclusion, we're used to supporting people in our communities, and that has been my experience with working with these women in the legislature."
Howard, who filled her mother Gwen's legislative seat, shared how, as early as the 1980's, there was not a women's restroom in the chamber, and women had to use a public restroom instead. When a group of women senators raised the issue and explained how it sometimes resulted in missed votes, they were told by male colleagues in the legislature that there were too few of them to matter. After a series of filibusters, they were eventually able to get their own restroom.
"Every time a woman comes into this body, we change the face of it," Howard said. "It's not just where we're working bills and changing policy, we are changing the way the institution is run and we are changing the way the institution manages its own business."
DeBoer added that even when their work isn't done in the spotlight, women legislators still manage to make an impact on their respective committees.
"You may not see them in the very front, they may not have their picture on the committee page, but they are doing the work of leadership that women sometimes do and sometimes don't get credit for."
For the rest of the discussion, the panelists discussed some of the legislative items that affect not only women, but all Nebraskans, including proposed bills on gender discrimination, paid family leave and "brain drain" among others. On "brain drain," or the trend of losing young professionals to other states, Pansing Brooks said compassion is a solution.
"We have to grow as a state and grow in compassion and kindness for those around us," Pansing Brooks said. "I feel so grateful because all the people here are supportive of that."
Before moving into a question and answer session with the audience, Howard took an opportunity to celebrate the differences between her legislative colleagues.
"We each have a different method and they're all wildly effective, so there's no right way of legislating; there's no wrong way, but I will tell you we are some of the best the legislature has ever seen."
The Women's Policy Forum was organized by School of Public Administration Assistant Professor Jodi Benenson, Ph.D., in partnership with Women's Fund of Omaha. All 14 of Nebraska's women senators were invited.
Women and Public Policy Week events continue through this Thursday, March 5.
About the University of Nebraska at Omaha
Located in one of America's best cities to live, work and learn, the University of Nebraska at Omaha (UNO) is Nebraska's premier metropolitan university. With more than 15,000 students enrolled in 200-plus programs of study, UNO is recognized nationally for its online education, graduate education, military friendliness and community engagement efforts. Founded in 1908, UNO has served learners of all backgrounds for more than 100 years and is dedicated to another century of excellence both in the classroom and in the community.
Follow UNO on Facebook, Twitter (X), Instagram, TikTok, LinkedIn, and YouTube.