NU COVID-19 Screening App Available for Android and iOS
UNMC, in collaboration with students from UNO, launched a groundbreaking mobile app this April to screen large groups of individuals who are concerned that they may have COVID-19.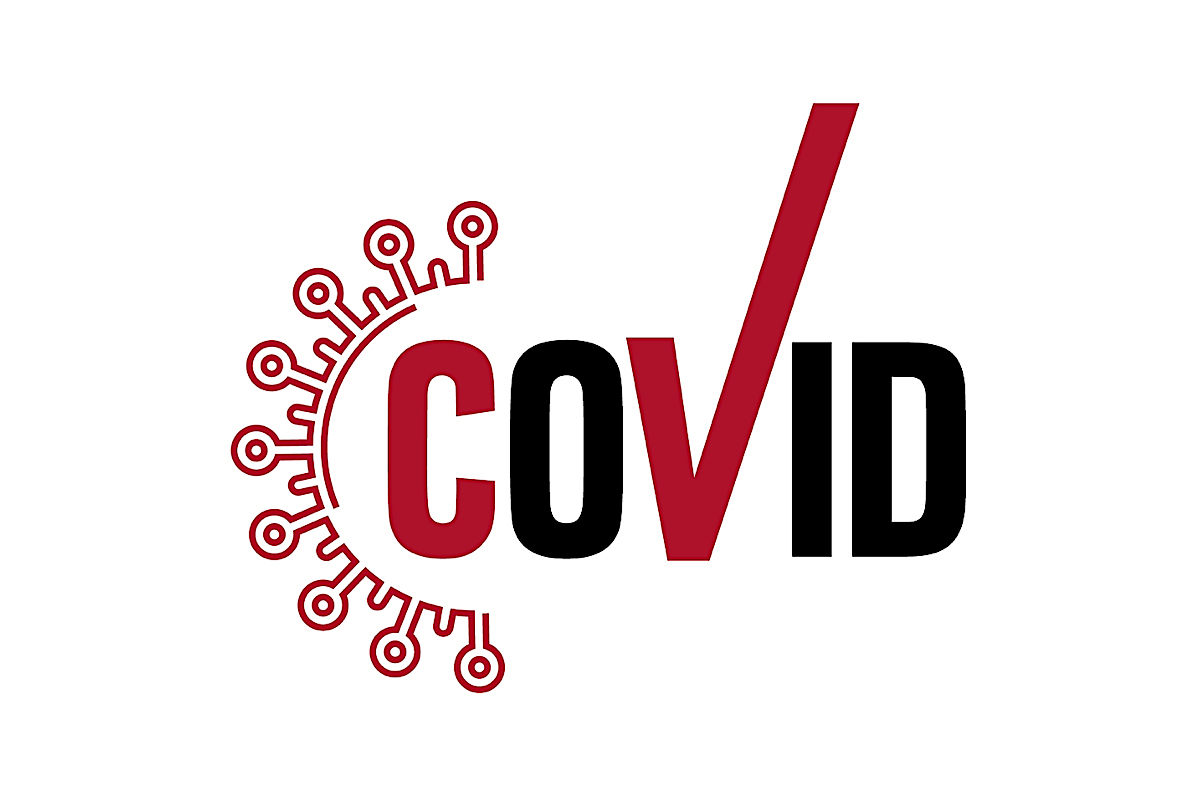 The University of Nebraska has launched a mobile app, 1-Check COVID, to help guide the screening of large groups of individuals concerned that they might have COVID-19 and to help first responders and other health care providers determine a person's likelihood of carrying the disease.
That app now is available on Google Play or in the Apple Store:



"We're pleased to make this resource available to Android users," said Jeffrey P. Gold, M.D., chancellor of the University of Nebraska at Omaha (UNO) and the University of Nebraska Medical Center (UNMC). "By expanding the platform, we can continue to help our Nebraska communities and beyond navigate important symptoms of the coronavirus."
The app, he said, helps reassure the worried well, as well as assist public safety teams responding to concerns and guide individuals who may have symptoms but are unsure what to do or how to share their concerns with others.
The iOS version already has topped more than 60,000 images and 9,800 downloads and received favorable App Store ratings and reviews.
1-Check COVID enables the users to privately answer a series of questions and assess their risk of having COVID-19. Based on the user's input, the screening app will issue a "low-risk," "urgent risk" or "emergent risk" assessment and guide the individual user and up to six family and friends toward possible next steps specific to their needs. The steps range from continued monitoring of symptoms, contacting one's health care clinic or public health department to determine whether testing is needed, or going to the nearest emergency facility and/or calling 911. The app also helps the user, if they wish, to share their COVID current risk profile with their health care professionals, employers, families and others if they desire to do so.
Although not a diagnostic tool, 1-Check COVID will provide appropriate advice based on the user's symptoms, recent travel, geographic region (based on the ZIP code) and medical history. Developers say the screening app will enable individuals to make thoughtful decisions about when, or if, they should seek medical attention and allow them to immediately share the results only if they so choose.
The app was developed by medical and public health experts at UNMC, and computer science and computer engineering students within the Walter Scott, Jr. Scholarship program at UNO.
The team included Rod Markin, M.D., Ph.D., associate vice chancellor for business development at UNMC and director of UNeTech; the UNMC Department of Emergency Medicine's Thang Nguyen and Wes Zeger, D.O.; and UNO's Harnoor Singh, director of student development for the Scott Scholars Program, as well as UNO Scott Scholars Grayson Stanton, Keegan Brown and Carly Cameron. Omaha-based Appsky also was involved.
"We've been extremely fortunate to be part of a learning experience at UNO and in the Scott Scholars program that emphasizes human-centered design, and so we felt incredibly confident in our ability to meet this challenge," Cameron said.
In addition to the 1-Check COVID app, the three UNO Scott Scholars also recently developed applications in support of Nebraska Medicine's Buffett Cancer Center and UNO's Maverick Food Pantry.


About the Scott Scholars Program
The Suzanne & Walter Scott Foundation launched The Walter Scott, Jr. Scholarship Program in 1997 to challenge high-achieving Engineering and Information Science students from across Nebraska to develop their technical, creative and leadership skills.


Each year, approximately 130 Scott Scholars come to Omaha and receive support in the form of tuition, fee and books; room and board; tailored academic and career support; leadership development skills; and community engagement opportunities.
UNO's Response to Coronavirus (COVID-19)
The University of Nebraska at Omaha (UNO) is actively monitoring the rapidly evolving novel coronavirus (COVID-19) situation and providing regular updates to the UNO community as the situation changes.
UNO is preparing to safely resume in-person teaching and learning for the Fall 2020 Semester beginning Aug. 24. Five working groups composed of students, faculty, and staff are addressing areas of academics, facilities, student services, communications, and events/athletics in order to ensure a safe return.
About the University of Nebraska at Omaha
Located in one of America's best cities to live, work and learn, the University of Nebraska at Omaha (UNO) is Nebraska's premier metropolitan university. With more than 15,000 students enrolled in 200-plus programs of study, UNO is recognized nationally for its online education, graduate education, military friendliness and community engagement efforts. Founded in 1908, UNO has served learners of all backgrounds for more than 100 years and is dedicated to another century of excellence both in the classroom and in the community.
Become a fan of UNO on Facebook and follow UNO's Twitter updates. 
Contact Us
If you have a story idea, news tip, or other question, please email the UNO News team at unonews@unomaha.edu.