4 Ways to Keep Your Children Engaged While You Work from Home
UNO early childhood education professor Debora Basler Wisneski, Ph.D., shares her tips for keeping children active while parents work from home.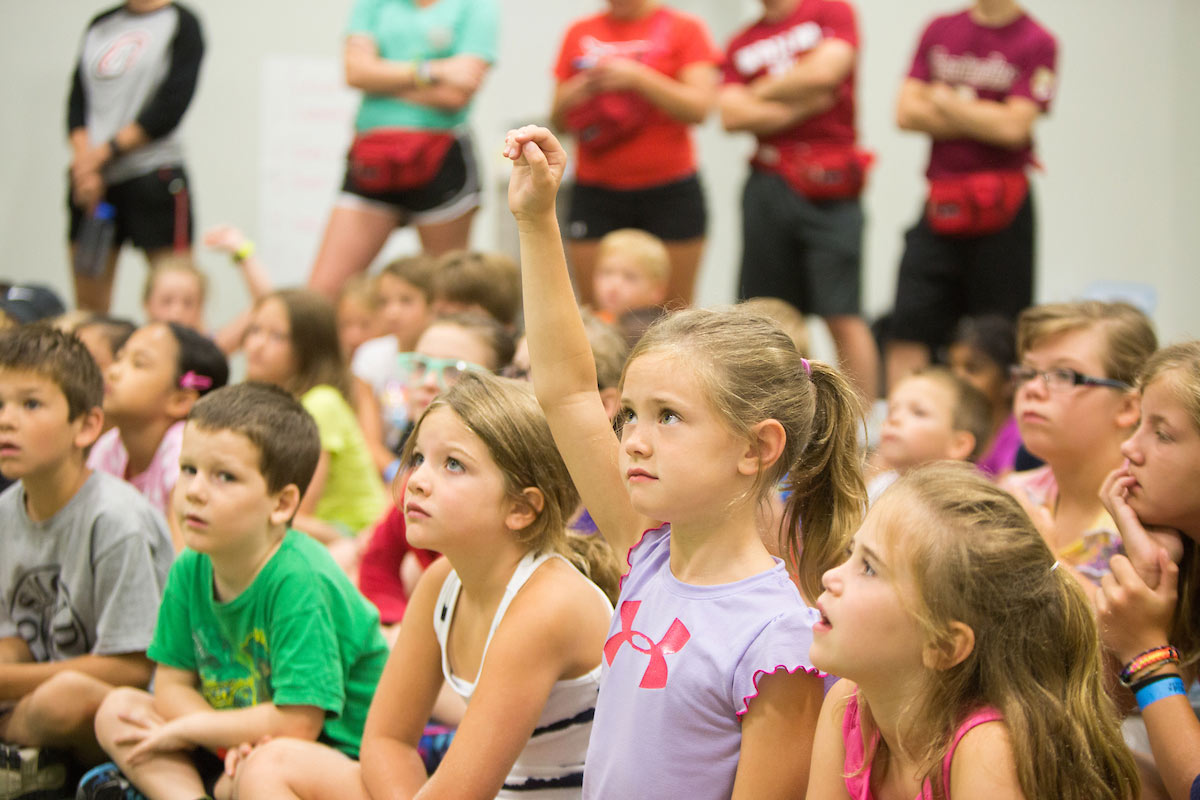 Many parents and family members are finding themselves working from home during the national spread of COVID-19. At the same time, schools are closing indefinitely and children are at home. So how does a parent balance work and keeping their children engaged at the same time?
As an early childhood education professor with research interests that include teaching and learning through play and play environments, I want to share some advice that will help you focus on your work and keep the minds of your young ones active.
1. Set a Family Routine
This does not have to be rigid, but children and adults thrive when we know what to expect next. Within that family schedule can be shared experiences like mealtime, play time, reading (together aloud or silently next to each other or both), family chores, and work or school time.
If you must do your work in a quiet place without distractions, it can be helpful to plan a little time with your child before you work and let them know when the end of your worktime will be or when that Zoom meeting is over. More advice on family routines can be found on Britannica for Parents.


2. Learn Together and Play Together as a Family
While many schools are sending home packets of activities or worksheets for children to continue their learning, children cannot be expected to be "at school" for long periods at home.
If older children do have homework, working in tandem with them is an option, as is taking fun breaks together. All children do not learn only from teacher directed activities. They can learn through play and the family routines.
For example, dinner time can become an informal cooking class or laundry time can become a sorting and matching game for younger children. Children learn a lot through play and play can be a great stress-reliever for the whole family. Get creative in trying many different ways to play, from board games, to dance contests, to painting, drawing, making creations out of tape and recyclables, making music.
More ideas for play appropriate for different age groups can be found on The Genius of Play. You can also search online for virtual experiences offered by cultural or community organizations from, doodling with children's author Mo Willems to virtual online tours of famous art museums and webcams of zoos. And if possible, family walks through the neighborhood or park make for a good break from indoors.


3. Stay Connected with Friends and Family
Children and adults alike miss friends and family during times of social distancing, so planning to call, Facetime, or Zoom with friends and family members is important.
This is also a good opportunity to find out what other families are doing and plan for joint experiences, like keeping and sharing journals or the artwork from the activities of the day. If technology is limited, having children write letters and draw pictures to send to family through mail is still a great way to use our time to reach out to others.


4. Be Patient with Each Other and Yourself
These times are stressful and full of anxiety. Self-compassion is key to taking care of yourself and others. Working from home and children learning from home does not mean everything will get done without interruptions or struggles. You and your family's physical and mental well-being comes first.

About Debora Basler Wisneski
Debora Basler Wisneski, Ph.D., is the John T. Langan Community Chair of Early Childhood Education. She is co-editor of the text "Curriculum in Early Childhood Education: Re-examined, Rediscovered, Renewed" (2012) and "Reconsidering the Role of Play in Early Childhood: Towards Equity and Social Justice" (2018). She earned her undergraduate and master's degrees in curriculum and instruction from the University of Missouri-Columbia, both with an emphasis on early childhood education. She received her Ph.D. in curriculum and instruction from the University of Texas at Austin.
About the University of Nebraska at Omaha
Located in one of America's best cities to live, work and learn, the University of Nebraska at Omaha (UNO) is Nebraska's premier metropolitan university. With more than 15,000 students enrolled in 200-plus programs of study, UNO is recognized nationally for its online education, graduate education, military friendliness and community engagement efforts. Founded in 1908, UNO has served learners of all backgrounds for more than 100 years and is dedicated to another century of excellence both in the classroom and in the community.
Follow UNO on Facebook, Twitter (X), Instagram, TikTok, LinkedIn, and YouTube.