UNO Biologist Recognized with Prestigious NSF CAREER Award
The program that recognizes early-career faculty will support assistant professor Ryan Wong's research on the dynamics between stress; the brain; and learning and memory.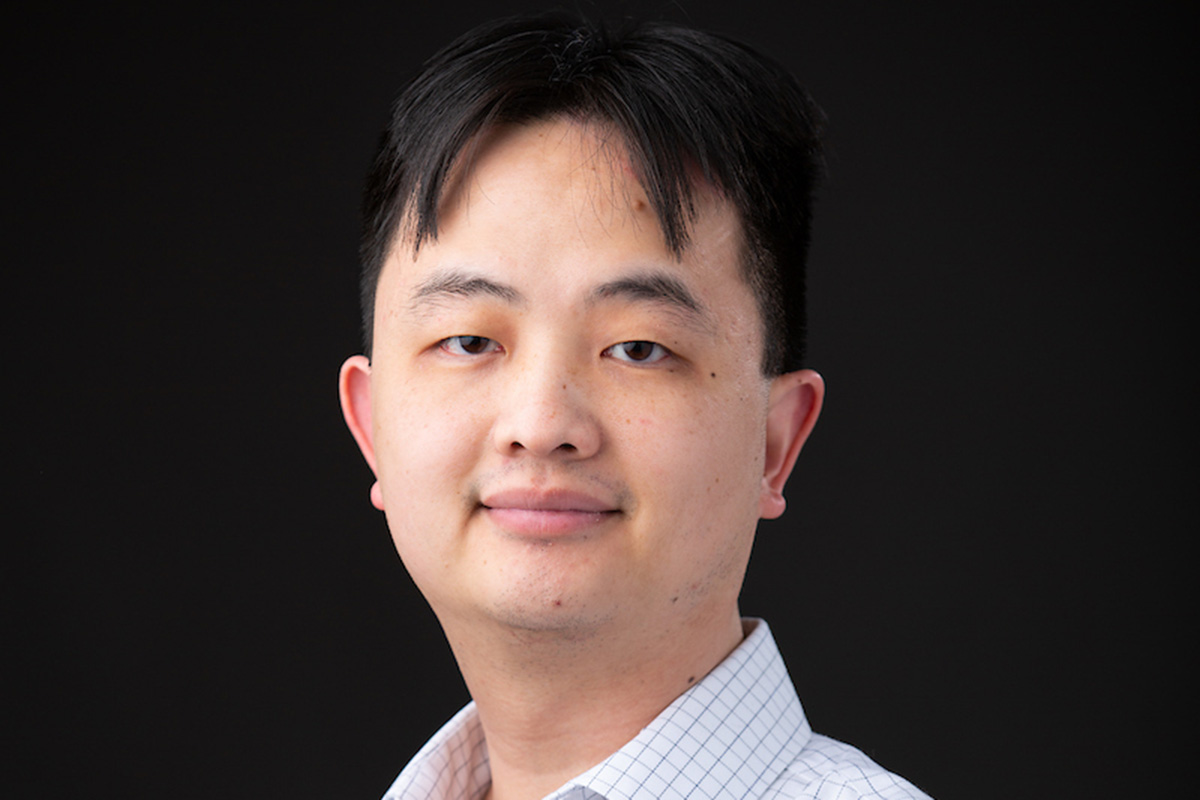 Ryan Wong, an assistant professor in the Department of Biology and in the Neuroscience Program at the University of Nebraska at Omaha, has been selected to receive a National Science Foundation grant supported by one of its most prestigious awards: The Faculty Early Career Development (CAREER) Program.
The five-year $850,000 CAREER award, which recognizes faculty who possess "the potential to serve as academic role models in research and education," will support Wong's research into how certain stress coping styles (animal personality types) can limit learning and memory capabilities. The research looks to shed a light on our underlying neurobiological and genetic mechanisms.
Wong, who, according to the UNO Office of Research & Creative Activity, is the first UNO professor to receive the award, said he personally resonates with the core mission of the NSF CAREER program.
"It charges people to find creative and effective ways of integrating research and education and to also be able to communicate information to a broad audience. I have always found it personally rewarding to find ways to convey complex ideas and concepts in a more digestible manner to students and nonscientists to foster budding scientists."

Investigating Stress
Wong explained that, within a species, there are many factors that contribute to variation in learning and memory capabilities between individuals, ranging from environmental conditions to stress coping styles. He also noted key differences in neurobiology and genetics that distinguish between coping styles may also be directly responsible for differences in learning and memory capabilities.
Through understanding the neuroethological and neuromolecular mechanisms of learning and memory across stress coping styles, Wong's team can gain fundamental insights into factors that can constrain behaviors.
"We are only at the beginning stages of understanding the roles these underlying mechanisms play in cognitive constraints related to stress coping styles," Wong said. "This NSF CAREER grant will provide opportunities to help fill this knowledge gap through investigating and analyzing the underlying mechanisms that influence learning and memory."
The research in Wong's lab focuses on understanding the mechanisms underlying how animals overcome stress and related behaviors. Other current research efforts include investigating how brain processes differ between stress coping styles and how genetics can impact coping behaviors.

Local Educational Outreach
The grant will also support opportunities for UNO students and K-12 students in Omaha Public Schools to perform behavioral neurogenetics experiments, which will open doors to enhance scientific literacy and comprehension. Wong said one of the goals of the outreach portion of the grant will be to introduce fundamental principles of animal behavior, neuroscience, and genetics to students through UNO's NE STEM 4 U program, in which UNO students will design educational activities for after-school activities for Omaha Public Schools students.
LaReesa Wolfenbarger, Ph.D., professor and chair of the Department of Biology, commended Wong's research and outreach efforts.
"Dr. Wong's research is novel and exciting because he approaches research questions from a variety of angles to produce holistic answers," she said. "In the broadest sense, the integration of research and education allows individuals to develop creativity and critical thinking while practicing how to problem solve. The combination of these is so powerful for gaining real-world skills."
About the University of Nebraska at Omaha
Located in one of America's best cities to live, work and learn, the University of Nebraska at Omaha (UNO) is Nebraska's premier metropolitan university. With more than 15,000 students enrolled in 200-plus programs of study, UNO is recognized nationally for its online education, graduate education, military friendliness and community engagement efforts. Founded in 1908, UNO has served learners of all backgrounds for more than 100 years and is dedicated to another century of excellence both in the classroom and in the community.
Follow UNO on Facebook, Twitter (X), Instagram, TikTok, LinkedIn, and YouTube.