Students Get One-on-One Time With New York Times Best-Seller
published: 2020/02/10
contact: Charley Steed - University Communications
email: unonews@unomaha.edu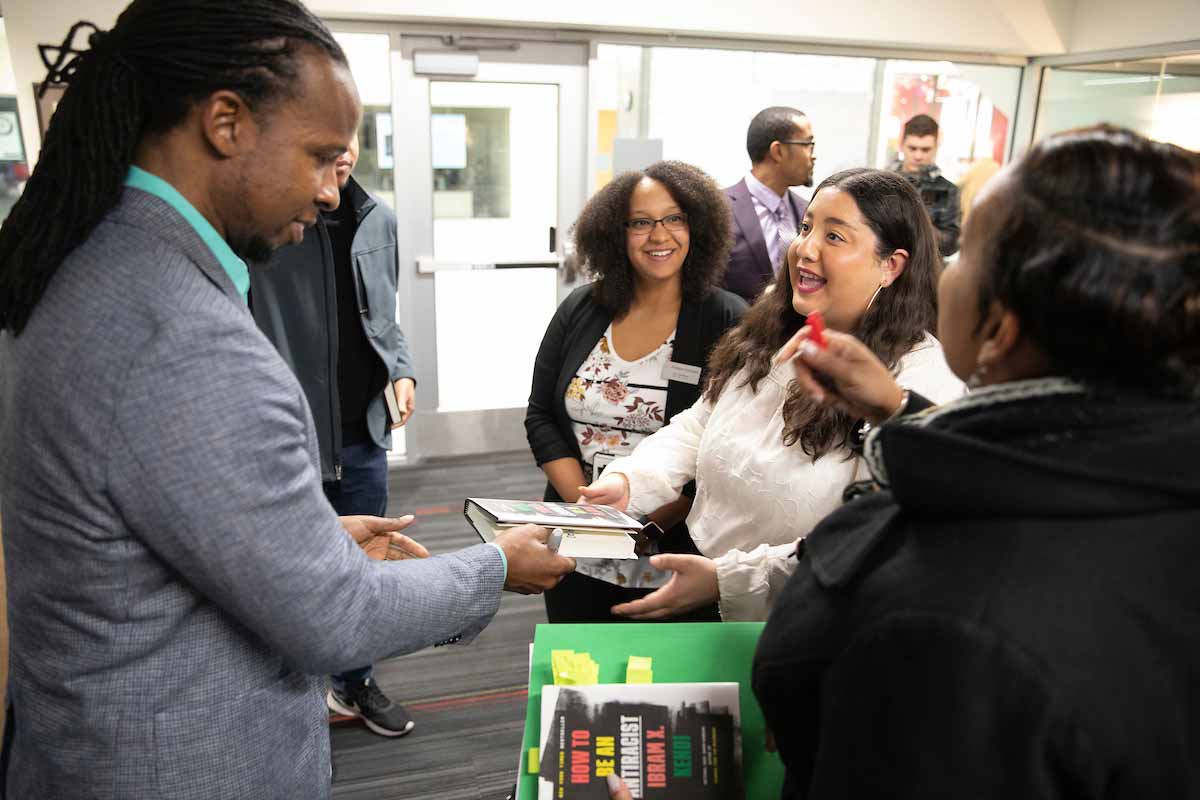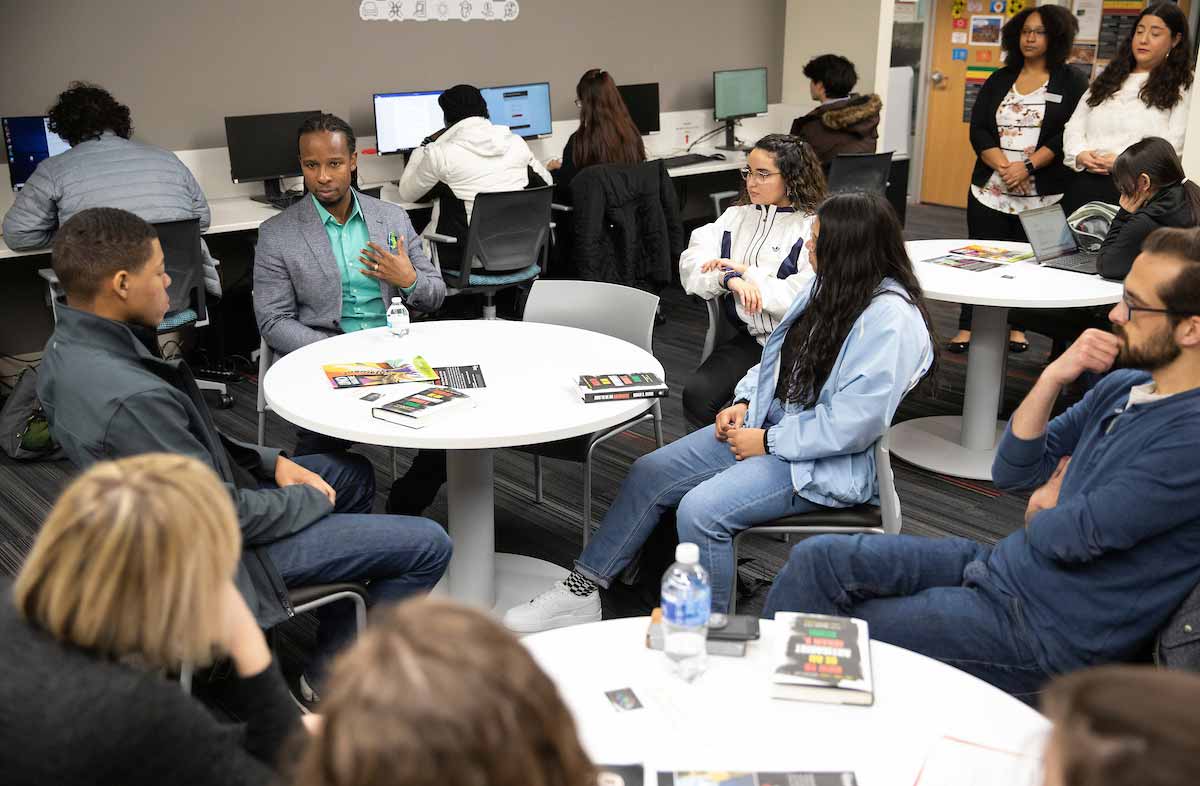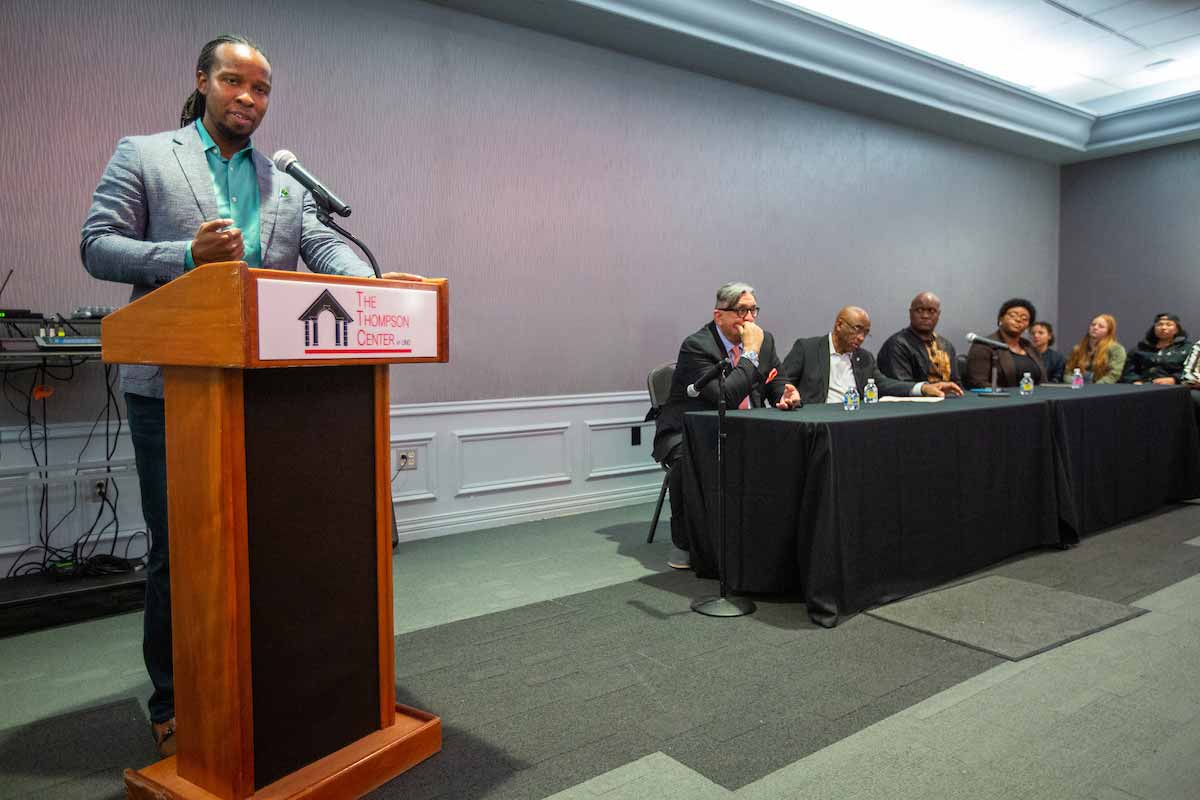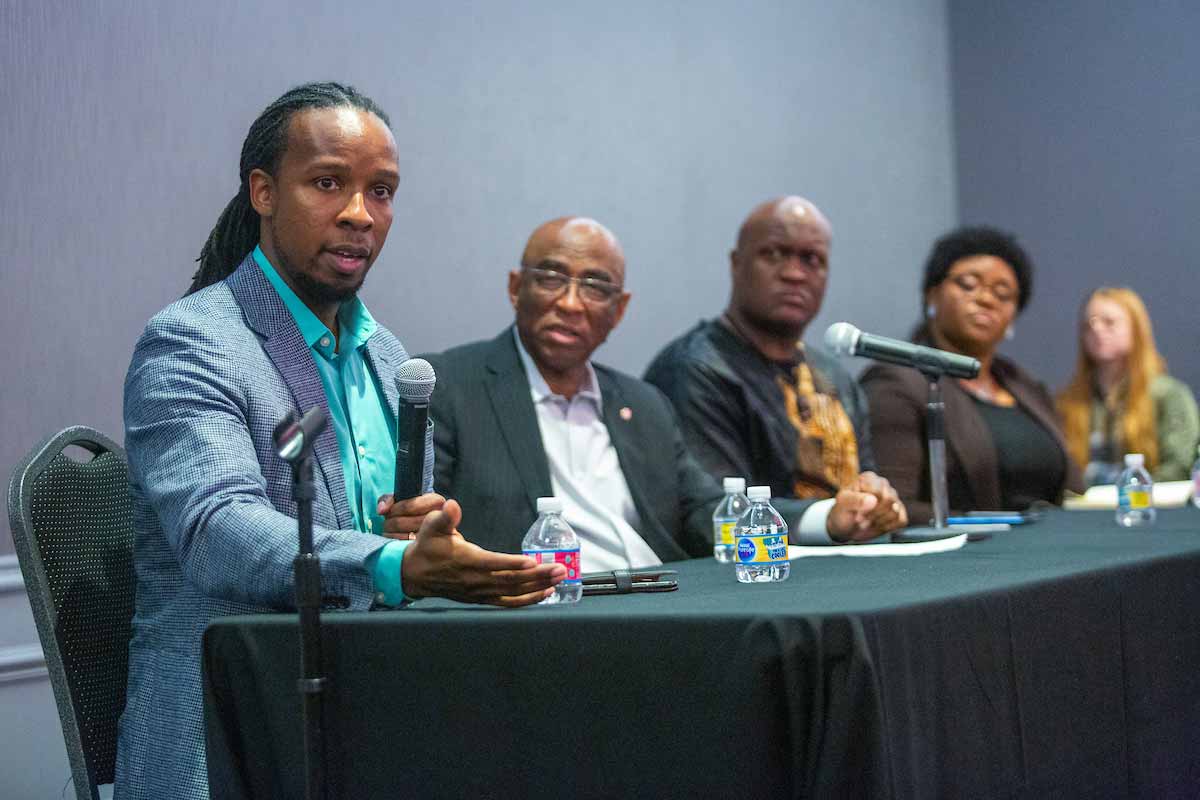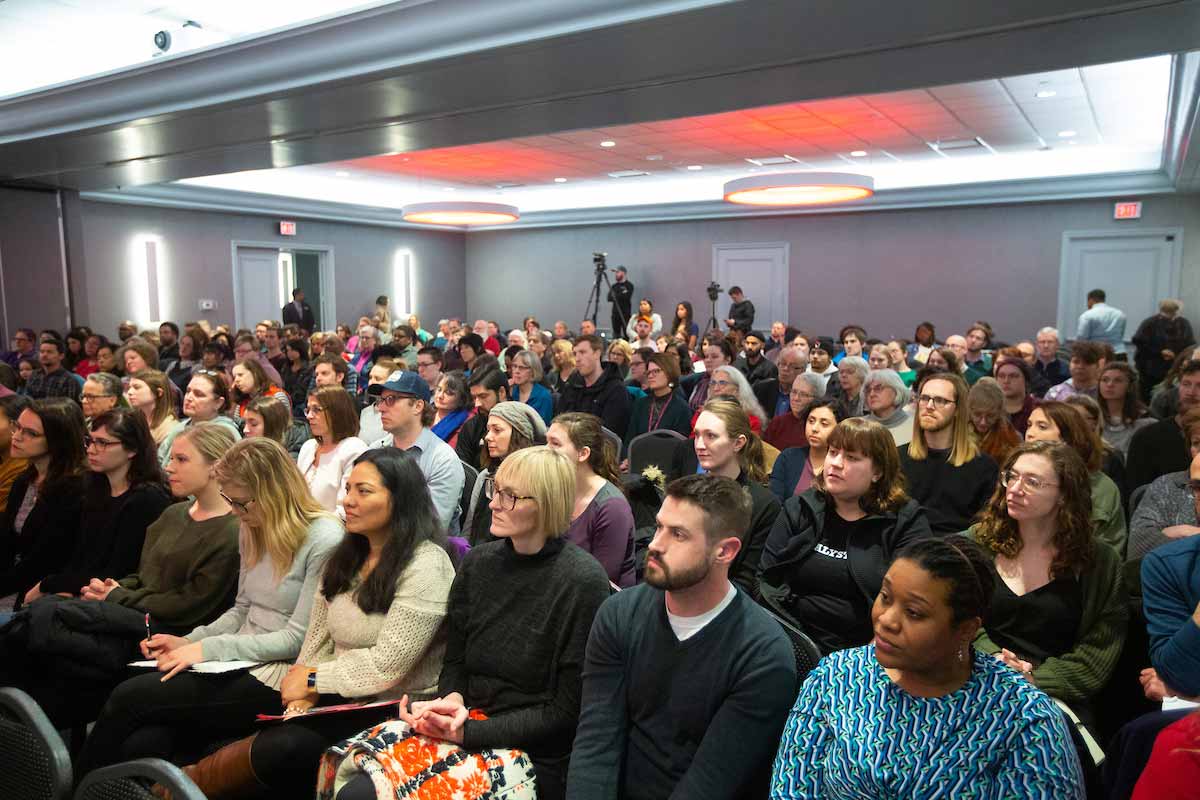 It's not every day that you get a chance to ask questions of a New York Times best-selling author, but that's exactly what a small group of University of Nebraska at Omaha (UNO) students had the opportunity to do thanks to the Office of Multicultural Affairs.
The author was Ibram X. Kendi, Ph.D. a professor at American University in Washington, D.C. and founding director of the Antiracist Research & Policy Center, whose new book "How to be an Antiracist" is a memoir of his own experiences and how they were shaped by societal, cultural and governmental structures. He took time, ahead of a public speaking event that evening, to be more accessible to students.
"While there is a lot you can read for yourself in a book or online, there is a different potency to the message when you are able to interact with the author themselves," explained Taricka Burton, interim director for the Office of Multicultural Affairs.
The visit was poignant for the students in attendance as it coincided with the beginnings of Black History Month. Much of what Kendi talked to students about was examining existing rules and policies and how a person's race-based experiences changes their perception of those policies. One example he raised was healthcare, where a group doing well compared to another group, doesn't mean they are doing well overall.
"Currently there are disparities in terms of health insurance rates, or who is more likely to go bankrupt, or who is more likely to struggle and not receive high quality care, he told the group of roughly a dozen students. "White people are on the better end of those disparities but they are also more likely to die as a result of almost every major disease than white people throughout the rest of the Western World. It's a different set of comparisons."
Allison Starr, a public administration master's student who had read Kendi's book for her "Race, Ethnicity and American Urban Culture" course said to have that hands-on experience with Kendi and ask him questions was a great educational experience.
"I think it's wonderful to have the opportunity to interact with the authors that we read and this book, specifically," she said. "There are a lot of uncomfortable things in it, painful things, that through explaining his trajectory asks us to examine our own trajectory."
It is these kinds of experiences that Burton hopes will continue not just through the remainder of this year's Black History Month, but throughout the year and well into the future.
"Sometimes you can only get those kinds of experiences on a college campus like ours," she said. "We want to make sure our students not just to have the opportunity to be exposed to a variety of messages, but to be truly engaged in them, as well."
About the University of Nebraska at Omaha
Located in one of America's best cities to live, work and learn, the University of Nebraska at Omaha (UNO) is Nebraska's premier metropolitan university. With more than 15,000 students enrolled in 200-plus programs of study, UNO is recognized nationally for its online education, graduate education, military friendliness and community engagement efforts. Founded in 1908, UNO has served learners of all backgrounds for more than 100 years and is dedicated to another century of excellence both in the classroom and in the community.
Follow UNO on Facebook, Twitter (X), Instagram, TikTok, LinkedIn, and YouTube.