Iowa Caucuses Provide Opportunities for UNO Faculty to Showcase Their Expertise
published: 2020/02/06
contact: Brandon Bartling - University Communications
email: unonews@unomaha.edu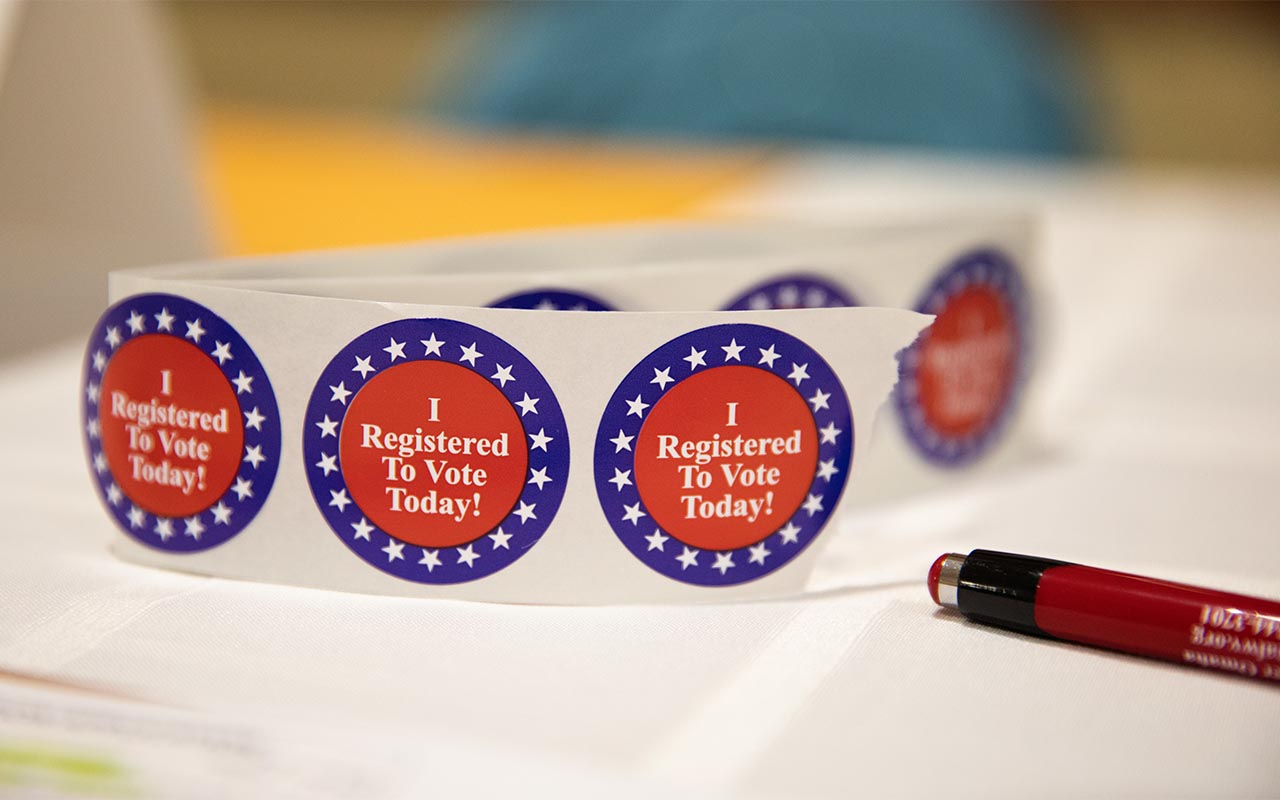 Media outlets turned to the expertise of faculty members at the University of Nebraska at Omaha (UNO) before, during, and after the 2020 Iowa Caucuses.
From the campaign trail to the aftermath of technical difficulties, UNO's subject matter experts were able to put it all in perspective.
Leading up to caucus night, the Omaha World-Herald spoke with Randy Adkins, Ph.D., associate dean and professor of political science at UNO, about expectations and benchmarks candidates need to hit during the Iowa caucuses in order to continue in the presidential election.
When caucus night arrived, several UNO experts joined news anchors in-studio to provide analysis as events unfolded.
Greg Petrow, Ph.D., joined KETV's Rob McCartney and Julie Cornell at the news desk to provide analysis as to why caucus-goers likely moved to support certain candidates as their second choice. Barbara Pickering, Ph.D., discussed the latest developments throughout the evening in-studio with KPTM's Tom Becka. Jonathan Benjamin-Alvarado, Ph.D., also joined WOWT on-air to discuss the latest developments with the caucuses.
As reports continued the next day concerning technical issues and delays in reporting results, journalists once again counted on the expertise of UNO faculty. Paul Landow, Ph.D., associate professor of political science, was tapped by the Omaha World-Herald to talk about what the issues might mean for the future of the Iowa caucuses.
KMTV's morning show featured a conversation between Benjamin-Alvarado and Maya Saenz on the wait for results. Later in the day, he also spoke with KETV, WOWT, and KPTM on how the issues could impact the Iowa caucuses long term.
Adkins also sat down with Jane Kleeb, chair of the Nebraska Democratic Party, and host Cathy Wyatt on Consider This, a UNO Television production, to discuss the aftermath of the Iowa caucuses. The discussion is set to air on NET1 on Saturday, February 15 at 6 A.M. and Sunday, February 16 at 12:30 P.M. It will also air on NET World on Saturday, February 15 at 6:30 P.M. and Friday, February 21 at 12 P.M.
Deepak Khazanchi, Ph.D., professor of information systems and quantitative analysis within UNO's College of Information Science & Technology, answered questions about the technical side of the Iowa caucus and explored potential causes of failures in interviews by KPTM and KMTV.
As the 2020 election year unfolds, subject matter experts from all of UNO's six colleges will no doubt have opportunities to shine a light on topics that connect their expertise to the future of our nation. Faculty members are encouraged to contact unonews@unomaha.edu if they feel that they can contribute factual subject matter expertise to the conversations taking place and topics surrounding the 2020 elections.
About the University of Nebraska at Omaha
Located in one of America's best cities to live, work and learn, the University of Nebraska at Omaha (UNO) is Nebraska's premier metropolitan university. With more than 15,000 students enrolled in 200-plus programs of study, UNO is recognized nationally for its online education, graduate education, military friendliness and community engagement efforts. Founded in 1908, UNO has served learners of all backgrounds for more than 100 years and is dedicated to another century of excellence both in the classroom and in the community.
Follow UNO on Facebook, Twitter (X), Instagram, TikTok, LinkedIn, and YouTube.