The Maverick Minute | Counseling and Psychological Services
Charlene Patterson, director of UNO's Counseling and Psychological Services (CAPS) office, joins UNO Chancellor Jeffrey P. Gold, M.D., to discuss the important resources the office provides students.
published: 2019/12/19
contact: University Communications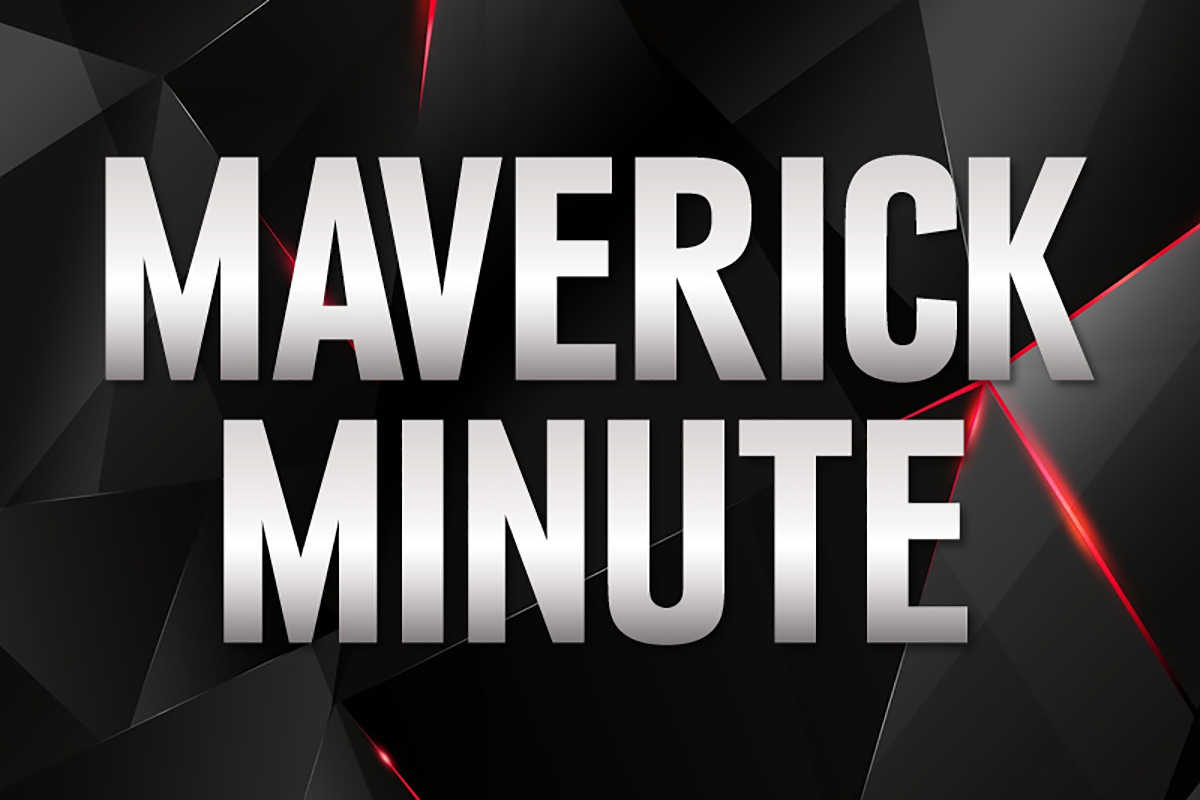 This can be a trying time of year. Students are preparing for and taking their final exams. Some are preparing to walk across the stage at commencement and begin their careers. The stress of these and other obligations — in addition to the stress from holiday preparations, limited daylight hours, and sometimes uncooperative winter weather — can add up to weigh on students.
 
UNO's Counseling and Psychological Services Center (CAPS) provides services to students to help address and manage these issues.
Need help? Contact CAPS at 402.554.2409 during normal business hours, or, after hours call 402.554.2409 and press "2" to be directed to a staff member who can help.


Jeff Gold: Hello. I'm Jeff Gold and thanks so much for being with us today on this "Maverick Minute." Our guest today is Dr. Charlene Patterson. Dr. Patterson is the Director of Counseling and Psychological Services (CAPS) here at UNO. Dr. Patterson thanks much for being here with us today.
Charlene Patterson: Thanks so much for having me.
JG: So, as I understand and have known for a very long time, this is a very special time of year. It's the end of the semester, we're going into the holidays, and I know it's a really, really busy time for our Counseling and Psychological Services. Maybe you can tell us, a little bit about, what that means to you and what that means to the team of people who help us run this very, very important service that you lead?
CP: Sure. We are very busy this time of year. As you know, it can be a very stressful time of year for students who are preparing final exams, preparing to return home. Some of those are very exciting plans that they're making. Some of them are very challenging for students that are returning home. So, we're trying to prepare students, support students for addressing all the issues that may come about over the holiday period.
JG: I understand the facilities are located in the H&K building here on Dodge Campus. And students know where they are, so, you know, importantly to me, if you had a message that you wanted to transmit to our students about the accessibility to these services. I like to say to people, "If you see something, say something." What I mean by that is if you have a friend, loved one, or a colleague, fellow student you're concerned about, say something to them, say something to somebody else. But, do you have other thoughts you want to share at this time with our students?
CP: Exactly. It's important that students know that our services, first of all, are free and confidential.
JG: So, free and confidential. Key and important factors.
CP: Absolutely. And many times, making that first phone call is difficult for students, but we have a very gracious front desk staff that will give them any information. They can talk to a counselor in a consultation to just find out information get-
JG: With no commitment, meaning if they decide it's not the service they want to continue with, they're done.
CP: And, you know, we try to make the transfer to other resources seamless for them, so if we're not the right service, we'll try to make sure that they get connected to the correct service or the appropriate service that can help them.
JG: And you know, one of the main reasons that it was so important to me to get this "Maverick Minute" done at this time, is to try to destigmatize these conversations.
CP: Absolutely.
JG: And if we talk about it, and if I talk about it, and you talk about it, not just privately, but publicly. It's very common and indeed healthy for our students to take advantage of these services, and indeed it will help them in their career. As we know, life is full of bumps in the road and challenges and fast turs and it's not a question about whether they occur, it's about a question of how we deal with it and knowing there is help there to deal with it, it's just so important.
CP: That's true. You've said that very well. Because, we think of it as, you know a transitional, important transitional period for students, as they're coming in to college, they're determining what their career path will be, that will change over time. So, there are a lot of different, critical decisions that they're making at this time. And so, we try to help them see that it's in a window of time, but a very important one. And that they can handle all of those stressors that come to them if they pay attention to each one of those issues in a timely way, but not bombard themselves with trying to deal with all of those issues at the same time.
JG: Sure, and of course, to know that they're not in this alone.
CP: Absolutely.
JG: And that there are all kinds of resources to support our students, making these decisions. And, you know, these are the same kind of support services and opportunities that they'll need to be able to carry with them, you know, after they graduate, after they complete their academic journey. And all of us have, you know, friends, colleagues, support systems that are so important in getting us through our daily life, through the good times and the challenging times.
CP: And all of those challenges don't come between 8 (a.m.) to 5 (p.m.)
JG: Sure.
CP: We like for students to know that they can reach us and talk to a licensed counselor, 24/7, 365 days a year, even when the university is closed. They have the opportunity to talk to a licensed counselor.
JG: I know your numbers are widely available, the contact information is widely available, and we will continue to distribute it. I also want to take this time to thank you and your team for everything you do. I get such positive feedback from students and staff about hoe the experiences aren't just that they're totally confidential, they're very effective and they're never demeaning or accusative, or make somebody feel less valued as a result of it. Indeed, my experience has been that the students feel empowered as a result of using your services, but we thank you.
CP: We hope so. We hope that we have created a welcoming environment for all students and that they can take advantage of the support that we provide.
JG: Well, thank you. And thank you for being with us today on this very special "Maverick Minute."
CP: Thank you, Chancellor Gold.
About the University of Nebraska at Omaha
Located in one of America's best cities to live, work and learn, the University of Nebraska at Omaha (UNO) is Nebraska's premier metropolitan university. With more than 15,000 students enrolled in 200-plus programs of study, UNO is recognized nationally for its online education, graduate education, military friendliness and community engagement efforts. Founded in 1908, UNO has served learners of all backgrounds for more than 100 years and is dedicated to another century of excellence both in the classroom and in the community.
Become a fan of UNO on Facebook and follow UNO's Twitter updates. 
Contact Us
If you have a story idea, news tip, or other question, please email the UNO News team at unonews@unomaha.edu.