ACDC Announces Launch of "Prototype"
"Prototype" is a new program to connect students to community professionals; deadline to apply is Oct. 1.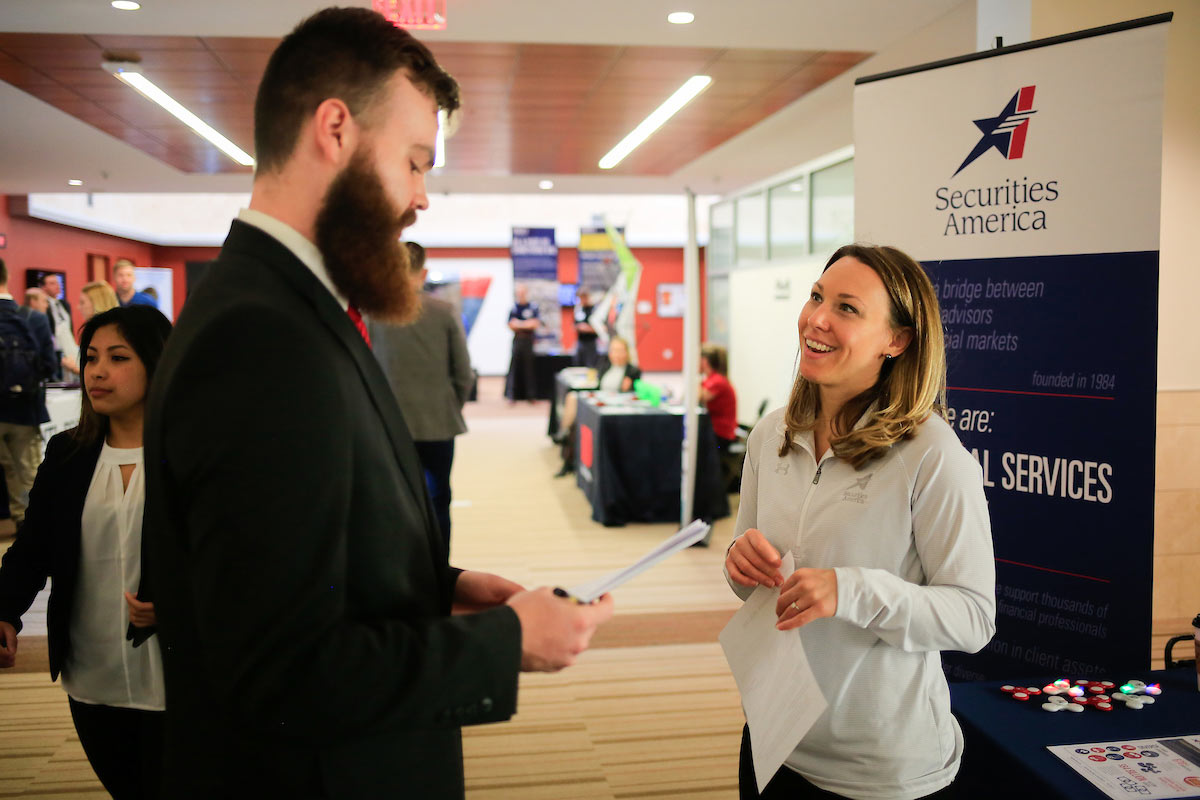 If you're like many, the word "networking" can be daunting. The Academic & Career Development Center (ACDC) is trying to change the game and reclaim the word for students so that they can feel comfortable having conversations with professionals throughout their career.

Because of this, we're launching Prototype - a new program to connect students to community professionals. The goal is that by having a positive first encounter networking - students will have the confidence to do so on their own in the future, and in turn, these prototype conversations may spark interest in a field or organization.
Deadline to apply: Oct. 1, 2019

Frequently Asked Questions

What is Prototype?
Prototype is an ACDC program that will connect you with an industry professional that is intended to spark your curiosity and expand your horizon into possible career options. You will be matched with an industry or job function specialist in the Omaha-area and will meet-up over fall break (October 21 & 22) or on a date of your mutual choosing.


Why participate in Prototype?
Let's face it – when applying to jobs, it's nearly impossible to determine if a position is the right fit for you. Instead of ONLY focusing on finding the perfect job online, opening your search by spending time learning about different job functions and organizations from real people can open your eyes to greater possibilities. And with greater possibilities, comes more opportunities for you to find your niche.

So instead of spending all your time fixated on crafting resumes with perfectly tailored cover letters to only online postings, let's mix it up and dedicate more time to learning about the other 80% of jobs available through purposeful prototype conversations.

Note: Prototype conversations are not interviews. They are not intended to get you a job or internship. They are meant to help you become part of a new network and learn of new possibilities.


How do I participate in Prototype?
Simply fill out this short student application to apply. Application deadline is October 1, 2019. 

What organizations may I be matched with?
ACDC partners with many organizations in Nebraska. Based on your application and questionnaire results, we'll look to pair you with a professional outside your normal network. For instance, if you already interned at Company X or have pre-existing contacts, we won't pair you with someone at that organization because we're assuming you may already have connections there.


What is the time commitment of Prototype?
Prototype seeks to emulate real-life experience. Typically a conversation may be 30 minutes to one (1) hour. However, for a first-time prototype conversation, we'll look to make the experience a bit more. We'll solicit employer volunteers that can provide office tours, introductions to other team members and perhaps even sitting in on meetings. Depending on the professional's availability, you can expect to spend between 45-90 minutes for your prototype experience.


Will there be training on how to make the most of my Prototype day?
Yes! There will be several pre-Prototype day sessions offered that will introduce you to strategies to make the most of your conversation. We'll even provide training on how to maintain the momentum for future prototyping.


What does Prototype require?
Prototype requires students to have an open mind. A big part of the program is to introduce you to a field or job function you may not be so familiar with and in turn – that may lead to new discovery.
About the University of Nebraska at Omaha
Located in one of America's best cities to live, work and learn, the University of Nebraska at Omaha (UNO) is Nebraska's premier metropolitan university. With more than 15,000 students enrolled in 200-plus programs of study, UNO is recognized nationally for its online education, graduate education, military friendliness and community engagement efforts. Founded in 1908, UNO has served learners of all backgrounds for more than 100 years and is dedicated to another century of excellence both in the classroom and in the community.
Become a fan of UNO on Facebook and follow UNO's Twitter updates. 
Contact Us
If you have a story idea, news tip, or other question, please email the UNO News team at unonews@unomaha.edu.