Epic Proposal has UNO Ties
It hit "Inside Edition," "People," and more – an epic proposal involving actor Hugh Jackman has UNO ties.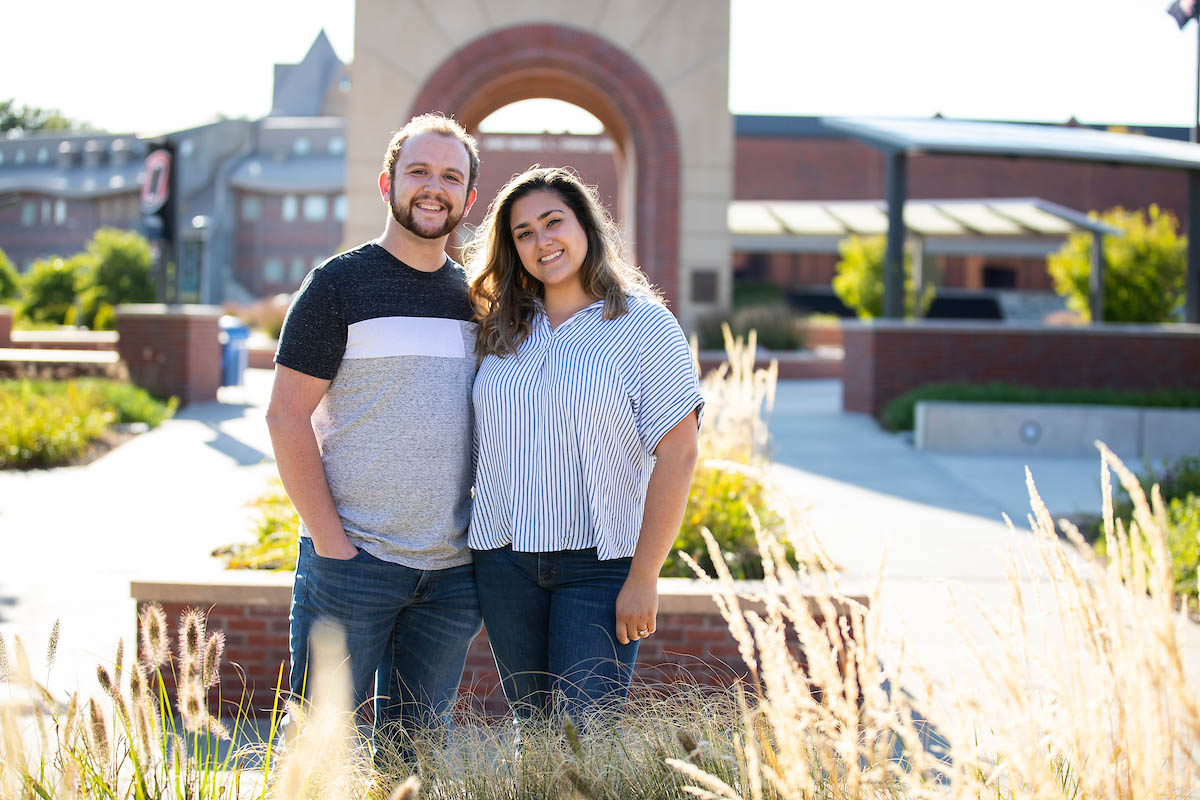 It hit "Inside Edition," "People," and more – an epic proposal involving actor Hugh Jackman has University of Nebraska at Omaha (UNO) ties.
Sanaa Ahmed, a M.A./Ph.D. Industrial-Organizational Psychology student at UNO, is balancing wedding preparations with classes after a summer proposal that seemed straight out of a dream.
Her fiancé Joe Kripal, who earned a B.S. in UNO's Management Information Systems program, popped the question with help from her favorite celebrity.
"Hugh Jackman is my No. 1 favorite celebrity of all time, so, yeah, it was unbelievable," Ahmed said. "I just love him. He's great. You always hear how nice of a guy he is and that's just so rare in Hollywood."
Planning for the June surprise proposal started the Christmas before, when Kripal gifted Ahmed tickets for Jackman's "The Man. The Music. The Show." performance in St. Paul, Minnesota.
"I literally cried when he gave me the tickets," Ahmed said.
What she didn't know was that Kripal was already in touch with concert organizers, asking if the star of "The Greatest Showman" might be willing to share the spotlight for a special moment.
 He heard back a week later. Jackman was happy to help – but organizers cautioned, that could change.
"I only knew for sure the day before that it was going to happen," Kripal said. 
Originally, the plan was for Jackman to say something, the spotlight swinging over to their section.
"An hour before the show, they reached out and said 'hey, he's going to come off stage now and hand you a microphone,'" Kripal said. "It was very nerve-wracking,"
Kripal juggled communication with the concert organizers, Ahmed's mom, who flew in from California, and his parents, who drove in from Omaha. He texted furiously, deleting texts after sending them and even changing the name of Ahmed's mom in his phone to help keep it a surprise.
"Pulling that off, her not being suspicious, was fun."
Ahmed said she was a little suspicious – especially given the last-minute change of seats, but "I didn't think it was going to be a proposal."
When Jackman started stepping off the stage, she froze.
Ahmed said it was like a fairytale and totally in character for her fiancé.
"He's always been like that in our relationship. He does things that are so heartfelt and always something special to me that he knows that I'll love."
Ask Kripal if he considers himself a romantic and he'll say "sometimes."
"I'm not the best, but when I do it right, I do it right."'
The happy couple will be sending Jackman an invitation to their wedding. 
Why They Chose UNO
"The MIS program here is really good and it felt like a good place to go."  - Joe
"It was one of the few places in the country that I could find the program that I'm currently in – Industrial-Organizational Psychology – so it was an easy choice for me. Plus Omaha is a great city." - Sanaa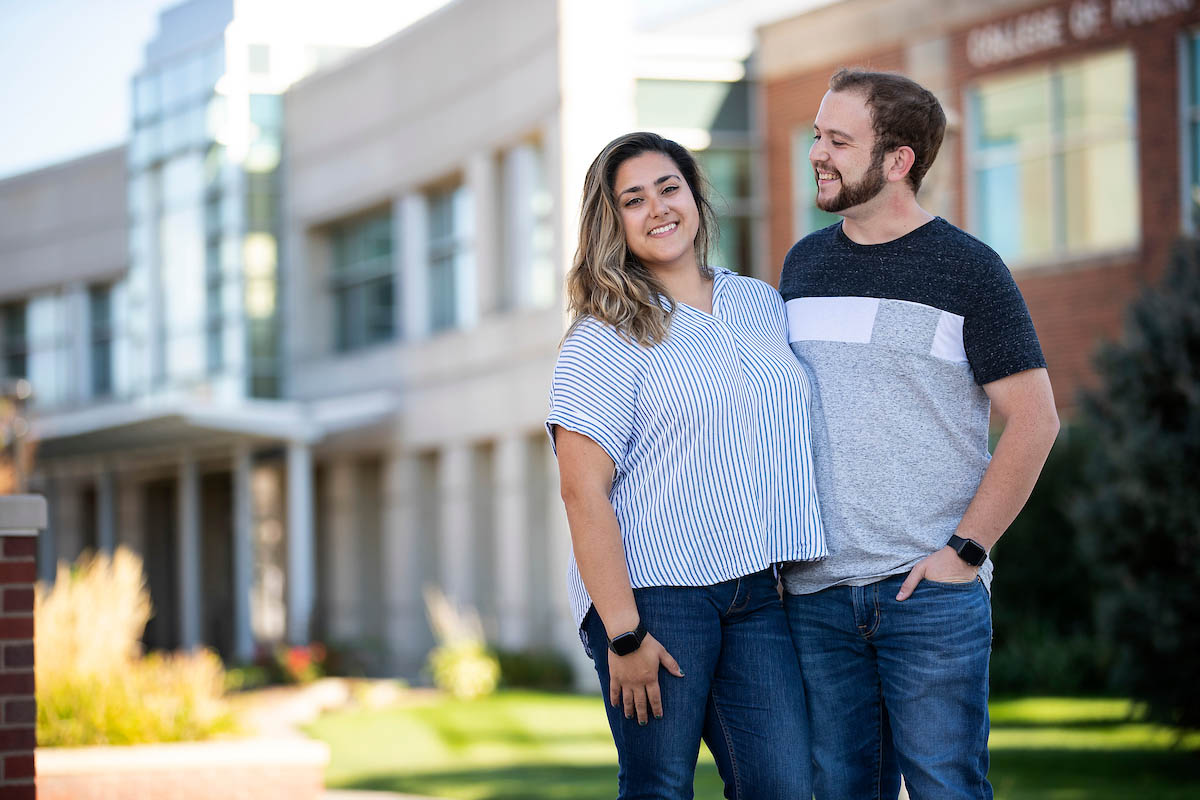 About the University of Nebraska at Omaha
Located in one of America's best cities to live, work and learn, the University of Nebraska at Omaha (UNO) is Nebraska's premier metropolitan university. With more than 15,000 students enrolled in 200-plus programs of study, UNO is recognized nationally for its online education, graduate education, military friendliness and community engagement efforts. Founded in 1908, UNO has served learners of all backgrounds for more than 100 years and is dedicated to another century of excellence both in the classroom and in the community.
Become a fan of UNO on Facebook and follow UNO's Twitter updates. 
Contact Us
If you have a story idea, news tip, or other question, please email the UNO News team at unonews@unomaha.edu.