UNO Magazine: Professors Who Play
The doctors of music in Strauss aren't the only ones on campus who can touch the right keys. In every UNO college are professors who play brass, string, percussion and other instruments.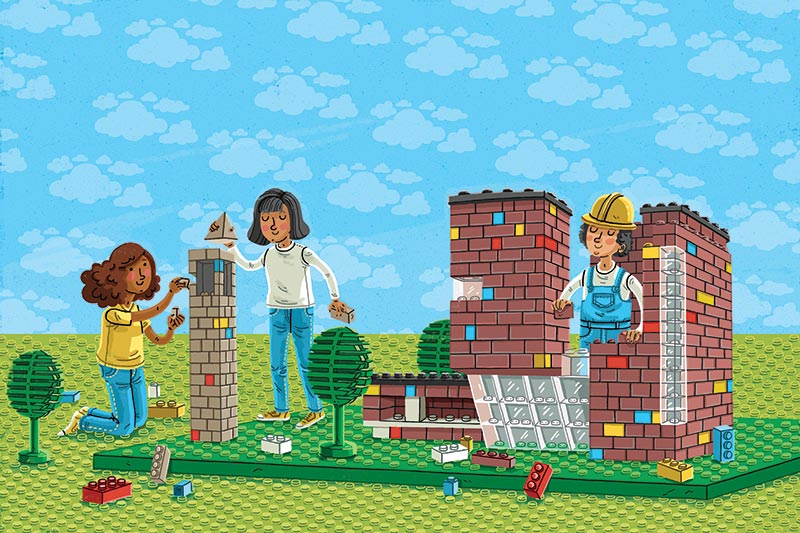 The following story appeared in the
 

most recent issue

 

of the UNO Magazine, which highlighted h

ow professors are serious about play, studying how it aids learning and development, using it to teach math or to aid recovery from a stroke, or just to have fun.

 Read the magazine online as a

 

Flipbook

 

or

 

download a PDF.
---

There's nothing to playing an instrument, said Johann Sebastian Bach. "All you have to do is touch the right key at the right time and the instrument will play itself," the German composer noted. Easy enough for music professors, right? We assume they were born to play. But the doctors of music in Strauss aren't the only ones on campus who can touch the right keys. In every UNO college are professors who play brass, string, percussion and other instruments. Some even do so quite well. — here are a few of them.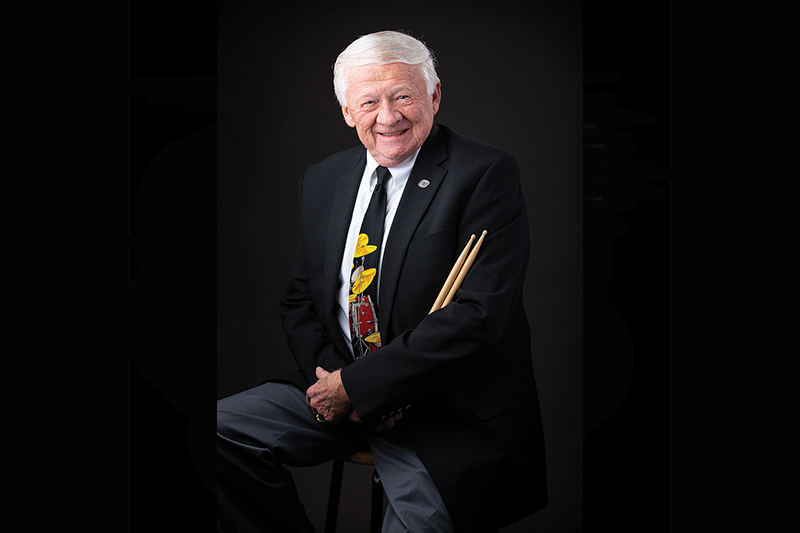 Bill Wakefield, Criminology and Criminal Justice
Drums
Bill Wakefield was exposed to music at an early age thanks to his father's role as a full-time musician playing vaudeville shows throughout the Midwest. The younger Wakefield's first public performance on the drums was at age 9.
When he was a student at then-Omaha University, he joined fellow OU students Johnny Ray Gomez and Mel Daley to form the "U-Neeks." They were good enough to sign a three-year contract with the Applause label.
Wakefield kept the beat going, performing in places including Las Vegas, Chicago, London and Rome. Another group he belonged to even was inducted into the Iowa Rock 'N' Roll Music Association Hall of Fame.
"For me, along with academia, music has been one component of this 'duality' throughout my life," he says. "I would never trade either one as both have provided me with everlasting rewards and memories."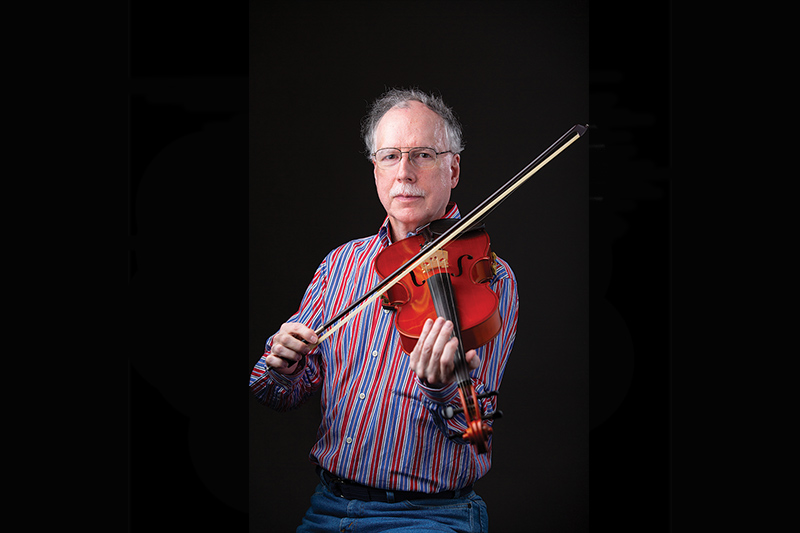 Ronald Bartzatt, Chemistry
Guitar, Violin, Viola, Flute, Irish Whistle
Ronald Bartzatt was trained on the piano as a child, but after traveling to Japan as a member of the U.S. Army he found a passion for string and woodwind instruments. 
First came the classical guitar, then the violin, viola and fife before Bartzatt taught himself to play the flute and Irish whistle. Today he owns nearly three dozen such instruments. He also uses computer programs to write his own compositions.
"Playing and writing music gives me a method to defuse anxiety, worry and anger," Bartzatt says. "Music is very good for my health, both mentally and physically."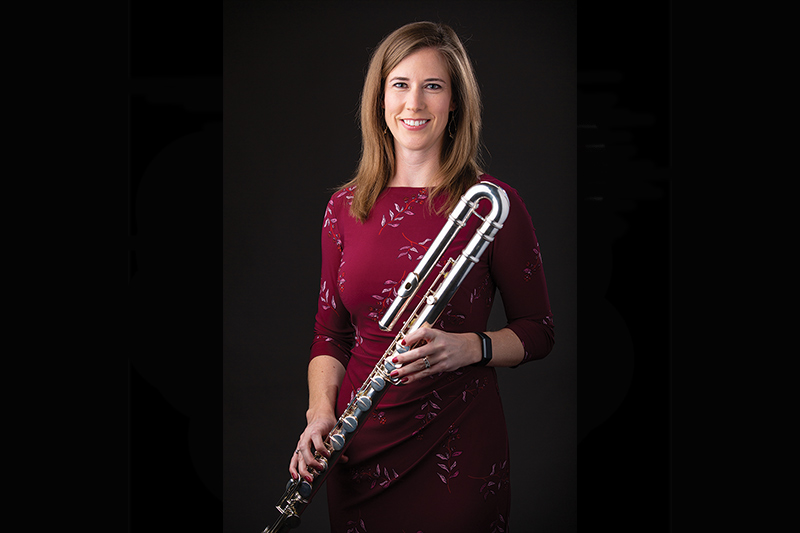 Ashlee Dere, Geology
Flute
Starting at 10 years old, Ashlee Dere began performing on the flute in elementary band classes, continuing with her high school's wind ensemble and marching band. That led to performances during the Tournament of Roses Parade and at halftime of a San Diego Chargers football game. During college, she learned to play the contrabass flute, a larger version of a normal flute. Today, she plays bass flute as a member of the Heartland Community Flute Choir, which is organized by UNO School of Music faculty member Christie Beard and which performs its own compositions.
 "One of my favorite things about playing flute is the chance to use a different part of my brain than I usually do for science," Dere says. "And I find playing relaxing; a bit like yoga."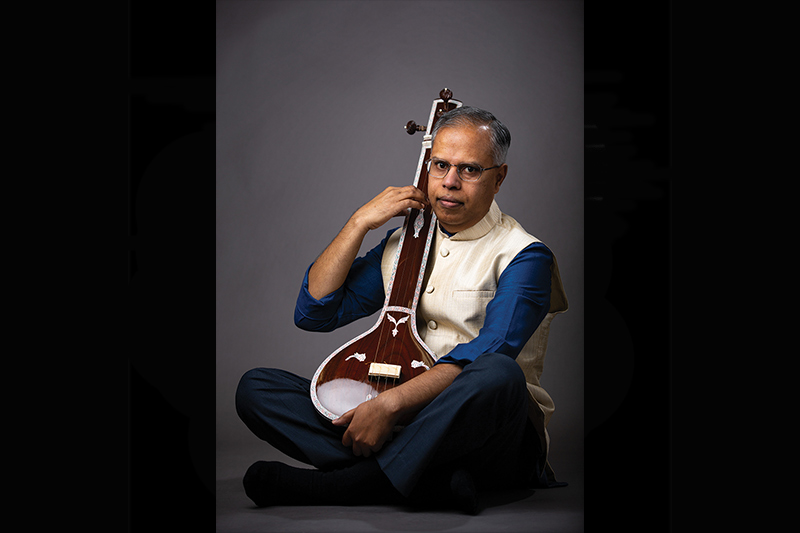 Tej Adidam, Marketing
Sitar
When he was just 7 years old and living in Kanpur, India, Phani Tej Adidam attended his first classical music concert. Performing that day was Pandit Ravi Shankar, whose work on the sitar and tampura, two classical Indian string instruments, immediately captivated Adidam. 
After initially pursuing vocal work and learning the sitar, Adidam ultimately focused on academics rather than music. Years later, after joining UNO in 1996, Adidam joined a group that invited reigning stars of Indian Classical music to perform in Omaha and Lincoln. In 2004, Adidam had the opportunity to perform alongside Shankar in what would be his last performance in the American Midwest.
"It was the greatest experience of my life," Adidam says. "I even experimented and improvised on a few notes of the tanpura, and after the concert Panditji commented and appreciated that improvisation. Ever since, I have continued to celebrate Indian classical music as a medium of spirituality and therapy of the mind and soul."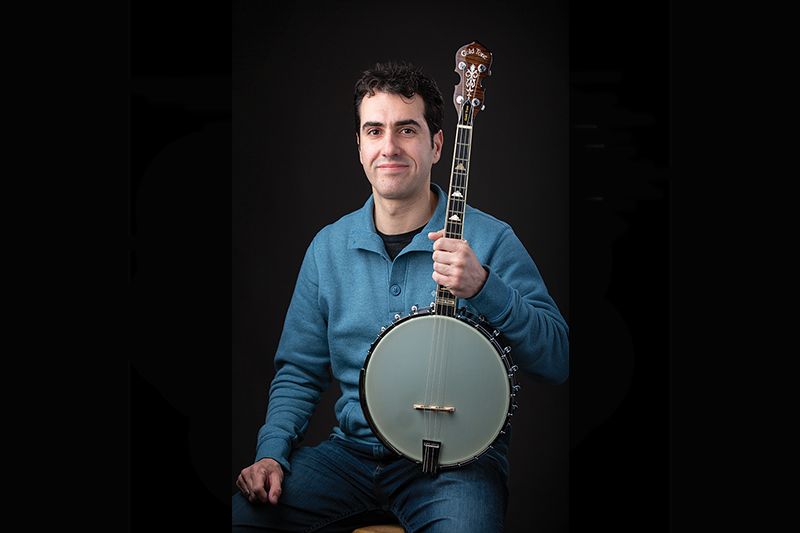 Dario Ghersi, Biomedical Informatics
Guitar, Banjo, Mandolin
As a child, Dario Ghersi would watch his grandfather play music on an accordion and soon began imitating him on his own child-size version. Today, he is a multi-instrumentalist who can play guitar, tenor banjo and mandolin. 
He specializes in traditional Irish music but is familiar playing many musical genres — even having a stint as a member of a heavy metal band. 
"There is something special about learning a new tune in a living tradition and passing it on to someone else," Ghersi says. "The community is welcoming and I've met incredibly interesting people through this music."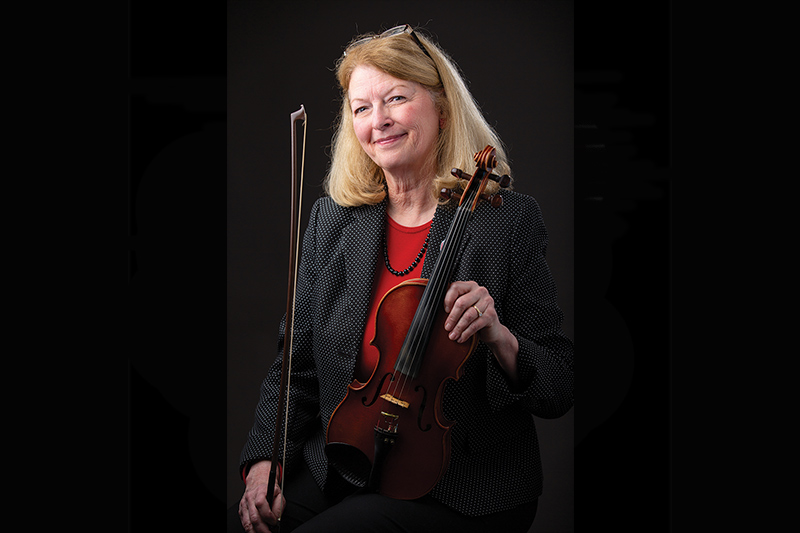 Holly Miller, Communication
Violin
For Holly Miller, music was a part of her family's everyday life. Her father was a jazz musician from Chicago and her mother was an accomplished pianist. 
Her own musical path began in fourth grade after being drawn to the violin for its size and design. She played year after year. As a student at UNO she played as part of the Town and Gown Orchestra and the UNO Heartland Philharmonic. For 20 years she has been a member of the Prairie Rose Ensemble. 
Now, she's helping her 4-year-old granddaughter learn violin.
"Red Auerbach once said that 'Music washes away from the soul the dust of everyday life,'" Miller says. "I agree. The act of making music brings me joy."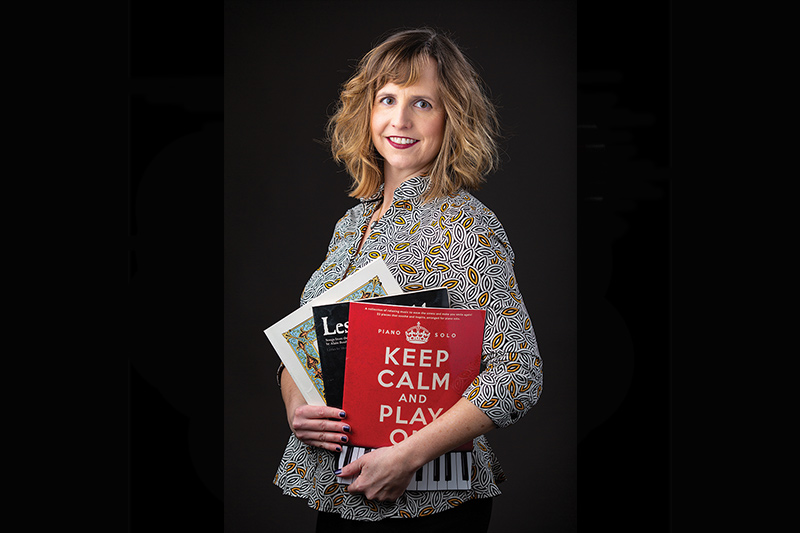 Kristin Girten, English
Piano
As the youngest of three children, Kristin Girten followed in her siblings' footsteps and was introduced to the piano at just 5 years old by her mother, herself trained on the saxophone. Girten played and sang through graduate school. 
These days, when she gets the chance, she turns to classical composers such as Bach for the mental challenge they provide. She's also passing her love for music on to her two sons, who are learning the violin.
"A lot of what I enjoy about it, as a mom, is the 'me time' it provides," Girten says. "However, what's most important to me is accompanying my children at home as they play."

Kay Keiser, Education and Educational Leadership
Harp
After seeing an advertisement for private lessons as a student at Northwest High School, Kay Keiser began what would become a decades-long passion for performing on the harp. That continued as a student at UNO, including Keiser's first major performance at the Criss Library's opening. 
She since has performed at events including weddings, holiday parties and even the Omaha Community Playhouse production of "A Christmas Carol" with the orchestra.
"When playing a wedding, and you do it well, or you're in an orchestra and everything is just right, it's more than just being successful," Keiser says. "The experience of performing is satisfying just in itself."

Owen Mordaunt, English
Piano, Organ, Accordion
Born and raised on a farm in the southern part of Swaziland (now Eswatini) in South Africa, Owen Mordaunt would visit his relatives after school and spend time teaching himself music on a pump organ. This led to interest in the piano, which he practiced from middle school through college.
Today, Mordaunt remains largely self-trained but he doesn't keep his talents to himself. He sometimes performs at locations including the lobby of several CHI hospitals and at nursing homes to provide entertainment to residents.
About the University of Nebraska at Omaha
Located in one of America's best cities to live, work and learn, the University of Nebraska at Omaha (UNO) is Nebraska's premier metropolitan university. With more than 15,000 students enrolled in 200-plus programs of study, UNO is recognized nationally for its online education, graduate education, military friendliness and community engagement efforts. Founded in 1908, UNO has served learners of all backgrounds for more than 100 years and is dedicated to another century of excellence both in the classroom and in the community.
Become a fan of UNO on Facebook and follow UNO's Twitter updates. 
Contact Us
If you have a story idea, news tip, or other question, please email the UNO News team at unonews@unomaha.edu.