UNO Partnership Boosts Safety and Efficiency for Rural Nebraska Public Transit
The $2.5 million grant-funded partnership promotes safe, affordable, and efficient rural public transit throughout the state.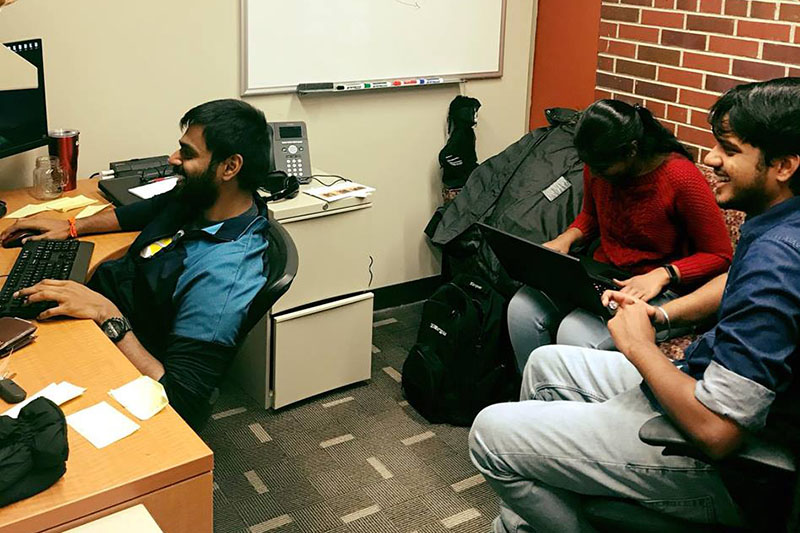 OMAHA – What started as a small project with a few student workers has evolved into a fully-featured web application that helps nearly 60 rural public transit agency managers across the state stay on top of state and federal reporting requirements.
The effort is part of a $2.5 million grant-funded partnership to promote safe, affordable, and efficient rural public transit throughout the state. It requires collaboration between the Center for Public Affairs Research (CPAR), the Global Digital Governance Lab at the University of Nebraska Omaha (UNO), the Nebraska Department of Transportation (NDOT), and the University of Nebraska Kearney (UNK) Nebraska Safety Center.
Passengers boarded public transit vehicles more than 6.7 million times and traveled over 9 million miles in Nebraska since the beginning of 2018. People of all ages utilize these services to commute to work, make a run to the grocery store, see their doctor, or generally get around.
"Everybody thinks its [only] for the elderly or the disabled, and it's not," said Tara Grell, who assists with the website and graphic design for the system. Many people use rural public transit due to medical reasons, financial reasons, gaps in school bus service, and situations where they need an additional vehicle.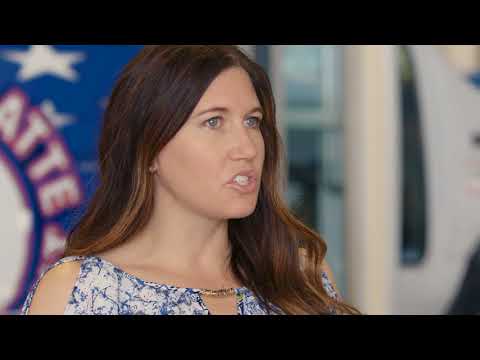 Since many of these agencies receive federal funding for operations, these trips would not be possible without agencies meeting federal reporting requirements. "In order to receive federal and state dollars, you have to have transparent reporting systems, demonstrating what you are doing and how [federal] money is being spent," said CPAR director Josie Schafer.
To meet those reporting requirements, student workers designed a web application that enables rural public transit agencies to log route information, maintain comprehensive employment records—all to meet federal reporting requirements. Despite the application's robust functionality, it was designed to be user-friendly.
The system facilitates the flow of information and money between agencies and the state in a timely manner. When an agency enters information, officials at NDOT can securely and efficiently view it and take action. "These are low-resourced agencies," Schafer said. "If that doesn't happen quickly, if paper copies aren't shared promptly, these agencies could close down and Nebraska could miss out on money due to them." The system provides accuracy and efficiency, leading to time and money saved for agencies and the state.
One of the student workers on the project, Chethan Kumar Miriyala, was brought on full-time as a software developer to work alongside NDOT and UNK's Nebraska Safety Center to continue expanding the web application's functionality. Since its inception, he and Co-Pi, Yu-Che Chen, director of the Global Digital Governance Lab have added helpful features like vehicle maintenance records, notifications to help agency managers know when a driver is due for additional training, and tons of security features to keep agencies and NDOT's information safe.
"The employment history is also recorded in the system" he said. "Every agency has their drivers, how many years their drivers have been working there, how many years they have been taking the courses, and there are also courses that [managers] have to do."
Keeping comprehensive vehicle usage and maintenance records as well as ensuring that drivers are up-to-speed on the latest training ultimately keeps drivers and passengers safe.
But the work is far from done.
NDOT and members of the grant team shared the concept at a national rural transit conference in 2017. That led to other states becoming interested in implementing the same system. Alabama is the first state to use the web application outside of Nebraska. Schafer said that sharing the application with other states is important to the effort and that other states have already shown interest as the project continues to grow.
"We strive to make a positive impact in the state and nationally through innovation and knowledge sharing. We know the application has worked in Nebraska so we want to help others states do the same and share what we have learned," Schafer said.
For more information on the partnership or public rural transit options available to you, visit NebraskaTransit.com.
About the University of Nebraska at Omaha
Located in one of America's best cities to live, work and learn, the University of Nebraska at Omaha (UNO) is Nebraska's premier metropolitan university. With more than 15,000 students enrolled in 200-plus programs of study, UNO is recognized nationally for its online education, graduate education, military friendliness and community engagement efforts. Founded in 1908, UNO has served learners of all backgrounds for more than 100 years and is dedicated to another century of excellence both in the classroom and in the community.
Become a fan of UNO on Facebook and follow UNO's Twitter updates. 
Contact Us
If you have a story idea, news tip, or other question, please email the UNO News team at unonews@unomaha.edu.