University Adds New Employee Leave and Student Serviceship Programs to Flood Response Efforts
The programs will open new service opportunities for employees and students interested in volunteering in affected communities or supporting colleagues in need.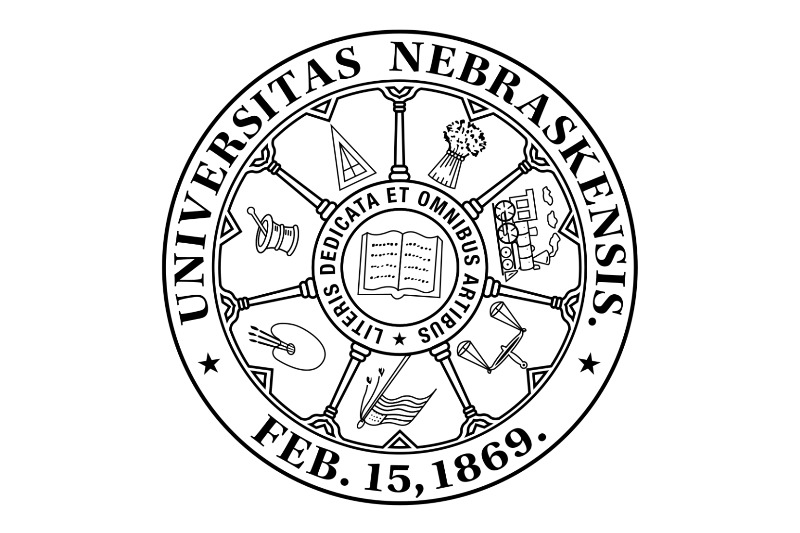 New civil and disaster leave programs and student serviceship opportunities have been added to the University of Nebraska's flood response efforts as the NU campuses continue to develop a coordinated, long-term plan to support those impacted by the recent natural disaster.
The new programs were announced Thursday in an all-university email from NU President Hank Bounds, University of Nebraska-Lincoln Chancellor Ronnie Green, University of Nebraska at Kearney Chancellor Doug Kristensen, and University of Nebraska Medical Center and University of Nebraska at Omaha Chancellor Jeffrey P. Gold, M.D. The programs will open new service opportunities for employees and students interested in volunteering in affected communities or supporting colleagues in need.
"Nebraska has been the university's home for 150 years. Particularly in times of need, we take seriously our role to serve our state," the president and chancellors wrote to faculty, staff and students, thanking members of the NU community who have been eager to help in the recovery efforts.
"We will be a partner as Nebraska rebuilds, however long it takes."
Civil Leave Program
Under the new civil leave program, employees can receive up to 40 hours of civil leave to volunteer in flood recovery efforts. Leave requests must be approved by an employee's supervisor, and must be coordinated through the appropriate campus volunteer coordinator, listed here. At UNO, the volunteer coordinator is Dave Points. The one-time leave allowance will be available to employees until further notice from the NU President's Office.
Details on the civil leave program and the required request form are available here. Employees are invited to contact their campus human resources office with questions at 402.554.2321.
Disaster Leave Program
The university has also created a disaster leave program that will allow employees to receive up to two work weeks of catastrophic leave if they or an immediate family member has been impacted by the flooding and need to attend to personal matters but have exhausted vacation leave. 
Employees may also donate to a catastrophic leave "bank" that can be an additional lifeline for colleagues facing crisis who need to take more leave. Details on the disaster leave program and leave "bank" are available here.
Flood Recovery Serviceship Program
Additionally, building on a successful model created by NU's Rural Futures Institute, the university has created a Flood Recovery Serviceship program that will place up to 50 students in impacted communities this summer to work directly with local leaders on recovery efforts. The serviceship program will be open to all undergraduate, graduate and professional students at the University of Nebraska and will allow students to gain valuable public service experience and learn about how communities respond to natural disasters.
The university is providing $250,000 to fund the serviceship program. Nebraska Extension is coordinating the program and will identify community partners and hosts.
Based on a student's schedule and the needs of the relevant community, students will be able to serve for up to 10 weeks, for 40 hours per week beginning in May or June. Students will be paid $12.50 an hour and may be able to earn college credit for their service.
More details on the serviceship program are available here. Applications will open on April 10.
Host University of Nebraska Serviceship Students
We invite you to apply to host one or more Flood Recovery Serviceship students in your community. Wages and travel costs are covered for these students. We recognize that housing options may be limited. We are asking students if they can work from home. If you know of a housing solution for our community-based Serviceship students, we would appreciate that information.
We are open to a variety of serviceship projects. Examples include:
Helping recover a community center, local park or other public space.

Assistance in creating a county fair that celebrates your community, your flood response team and volunteers.

Providing a literacy program or maker space experience for children of flood victims.

Working with a volunteer management agency (United Way or others) to help train and manage volunteers.

Helping community leaders revision the future.

Engage seniors who have been affected by the flood.

And, many more...
Your local Extension professionals are available to work with you on these Serviceship projects. Find your Extension office.
If you are interested, please go to the following link to complete an application.
Community Host Application - University of Nebraska Student Serviceships
If you have a question about hosting, please contact Chuck Hibberd, hibberd@unl.edu or 402.472.2966.
Additional Efforts
The new programs build on steps the university has already taken to support students, faculty, staff and Nebraskans impacted by the flooding. Under the leadership of Extension Dean and Director Chuck Hibberd along with a university-wide team of experts, the NU campuses are joining together on a long-term response. 
The chief academic officers have spearheaded an effort to create enrollment and coursework flexibility for students who have been impacted, for example, and the University of Nebraska Medical Center is providing leadership on meeting mental health needs associated with natural disaster.
For those interested in making financial contributions, a new University of Nebraska Foundation Emergency Assistance Fund is accepting donations to support students and employees who face sudden financial hardship resulting from natural disasters, home displacement, food security or other crises. Members of the university community are also encouraged to visit the Nebraska Strong website recently unveiled by Gov. Pete Ricketts to explore opportunities to donate money or other resources.
Complete information on the University of Nebraska's flood response efforts is available at 
www.nebraska.edu/flood-assistance
.
About the University of Nebraska at Omaha
Located in one of America's best cities to live, work and learn, the University of Nebraska at Omaha (UNO) is Nebraska's premier metropolitan university. With more than 15,000 students enrolled in 200-plus programs of study, UNO is recognized nationally for its online education, graduate education, military friendliness and community engagement efforts. Founded in 1908, UNO has served learners of all backgrounds for more than 100 years and is dedicated to another century of excellence both in the classroom and in the community.
Become a fan of UNO on Facebook and follow UNO's Twitter updates. 
Contact Us
If you have a story idea, news tip, or other question, please email the UNO News team at unonews@unomaha.edu.