Students Recognized at 2019 Honors Convocation
Dozens of UNO undergraduate and graduate students were recognized Friday, April 19, including 14 students recognized with college and campus-wide awards.
published: 2019/04/22
contact: Charley Steed and Jessica Hilt - University Communications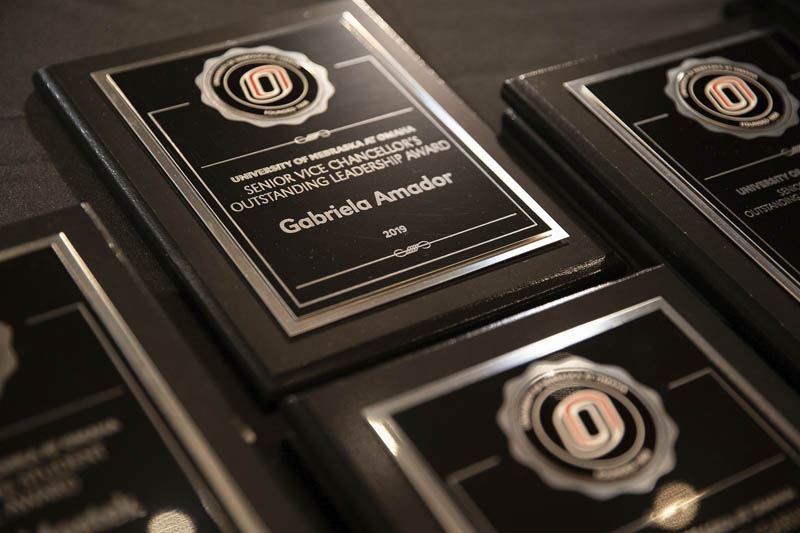 Each year, UNO recognizes excellence and student achievement at its Student Honors Convocation.
Not only are students from each department and school recognized, but a select number are also chosen for college-wide and campus-wide awards. This year, 14 different students were selected for these awards not only their academic achievements but also their contributions to the university and community.
"You are among the very best of UNO and in many regards in your hands is the future not only of the alumni of our great organization, but the future of our communities that we all serve - and many of you will choose serve those communities," UNO Chancello Jeffrey P. Gold stated at Friday's convocation. "Your futures are bright young ladies and young men and there is very little question that you should dream big because you will all have the opportunity to accomplish them."
Information about this year's college-wide and campus-wide awardees is included below:
---
Gabriela Amador
Senior Vice Chancellor Outstanding Leadership Award 
College of Education Dean's Award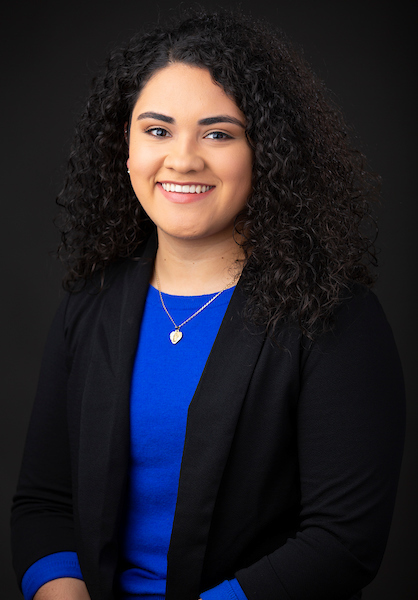 When Gaby Amador came to UNO as a first-generation freshman from South Sioux City, she wasn't sure what to expect. It was her first time living away from home, but it was something she knew she would need to do to fully pursue all the opportunities UNO, and Omaha, had to offer. 
"The experiences that I've had have been incredible and I wonder if I'd have been so successful at a different institution," she says. 
As she prepares to graduate with her Bachelor of science in Elementary Education with an endorsement in ESL, while also earning a degree in Foreign Languages and Literature with a concentration in Spanish, Gaby says she has found her passion to teach and to travel. In fact, earlier this year, the Thompson Learning Community and Project Achieve member received a Fulbright Award to teach English in Spain during the 2019-2020 academic year. 
During her time as a student, Gaby also served as a teacher for the UNO Child Care Center, a UNO Ambassador and a member of the Maverick Village Residence Hall Council, Teacher Education Diversity Organization and Kappa Delta Pi International Education Honor Society. 
"Being able to receive this award means that I am by no means am better than any other student but I see it as a it being a representative of many other students that have contributed greatly as leaders to the university as well. I am proud to represent myself and to be recognized for my work on and off campus." 
---

Lukas Buchta
Outstanding Student Athlete Award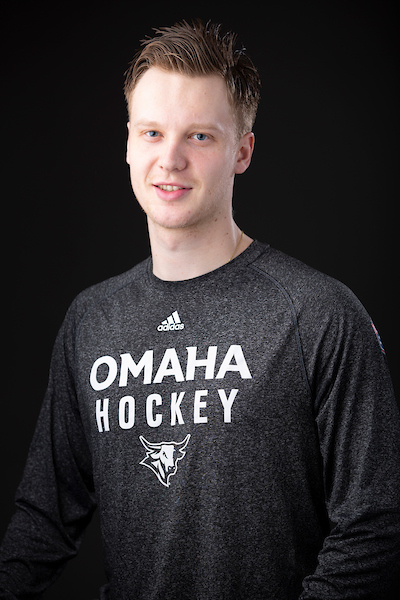 For four years, Lukas Buchta helped guard the blue line as a member of the men's hockey team's defensive core, now the Zlin, Czech Republic, native is being recognized for his work in the classroom and in the community as an outstanding student athlete.  
In each of his years on the men's hockey team, Buchta was named to the NCHC Academic All-Conference team and an NCHC Scholar Athlete, including a national recognition as a junior by the American Hockey Coaches Association for his academics. Buchta, who will be graduating with a business administration degree is already working towards his MBA. 
"I always liked challenges and studying in the second language was a big challenge for me. I am a very passionate and motivated person that wants to accomplish something special in the future. Receiving this award means a lot to me." 
In addition to his time on the ice and in the classroom, Buchta volunteered at the Maha Music Festival, with the Mighty Mavs and countless other campus events. He has also had the opportunity to meet and get to know "a lot of great people" including his teammates, trachers, coaches, advisors, faculty members and fellow students. 
"I think UNO is a special place that provides many opportunities. I am very proud being a Maverick. It is sad to say that my time at UNO is almost over, but I would like to state that my life is not ending, it is just starting!" 
---

Mike Burns
College of Communication, Fine Arts and Media Dean's Award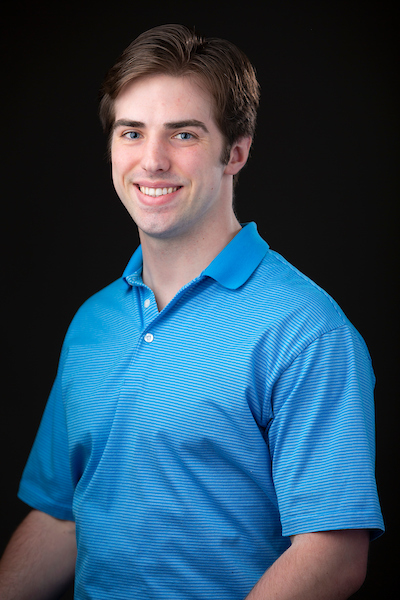 As a college Freshman, 'All the world's a stage' initially meant nothing to Mike Burns. Just months later, thanks to a suggestions from a professor to get involved with UNO Theatre to help with his screenwriting class, he became familiar face on stage on and off campus.
Mike, who graduated magna cum laude with a BA in theatre in December 2018, appeared in many UNO theatre productions, including Dracula, Shakespeare's Dog, Marat/Sade, and The Clearing. He also worked at SNAP! Productions, Omaha Community Playhouse and Benson Theatre.  
"Even from the very beginning, UNO felt like home and totally embraced me with open arms," he says. "To receive the CFAM Outstanding Student Award is amazing. It is a very humbling experience and means that all the hours of hard work and dedication it took to the very end has paid off." 
Since graduating, the Omaha native has been recognized nationally by the Broadcast Education Association for his original radio drama "A Dark Night in Arkham" and his voiceover work for UNO MavRadio's "Haunted Heartland;" he also participated in a tour with the Stella Adler: Art of Acting Conservatory in Los Angeles. His future plans include performing in "The Woodsman" this summer at the Bluebarn Theatre and shooting a new local film called "CHIT." 
Mike says he has very simple advice for current and future students: 
"You are enough. You have something special that no one else on the face of the planet has. Don't try to change yourself to fit what someone else wants. Trust yourself." 
---

Bradley Carlson
Outstanding Service Learning Award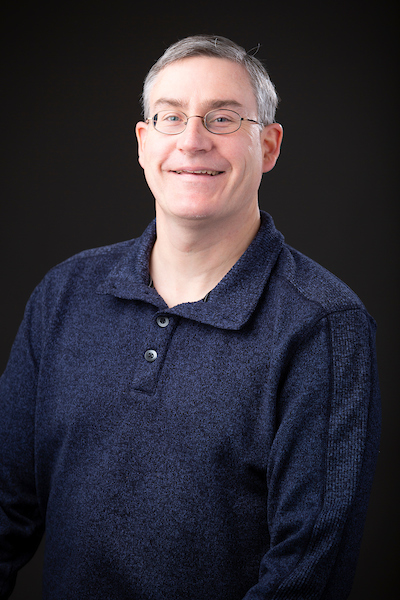 Bradley Carlson is a lover of animals large and small - but mostly small. The biology student has been fascinated by insects for most of his life; however, it has only been recently that he has been able to take that passion and turn it into an opportunity to give back to others.  
Originally from Minden, Iowa, Bradley will graduate from UNO in May with a bachelor of science in biology. When he isn't working at Glacier Creek to help UNO faculty survey the prairie's insect population he is volunteering at the Henry Doorly Zoo's Butterfly and Insect Pavilion and walking dogs for the Midlands Humane Society.  
"I have known that I have wanted to research insects since I was about two years old. The funny thing about this is that, while growing up, I never thought I would also want to teach. I found out while I was tutoring and helping my classmates that it might actually be something I was good at doing, and it can help fund my research. Furthermore, it can give me the opportunity to get other people as interested and passionate about the natural world as I am." 
Throughout his career at UNO, Bradley has been involved in multiple service learning and volunteer projects, including with psychology professor Rosemary Strasser's Animal Behavior Lab and biology professor Steve Rodie's "Sustainable Landscape Design" course. 
After graduation, Bradley hopes to continue his education by earning master's and doctoral degrees in entomology. Still, as much as he enjoys giving back himself, he is always conscious of what others have done for him. 
"There are many people that have believed in and encouraged me and had my back the whole time. This award feels like a validation of their faith in me and allowing me to be a part of their experiences in learning as they have been a part of my own." 
---

Lauren Doehass
College of Public Affairs and Community Service Dean's Award
Lauren Doehess, a criminology and criminal justice senior, was equal parts surprised and honored to find out she was chosen as the recipient for the CPACS Dean's Award. She had no idea that her hard work was so widely appreciated among staff and faculty. 
"Going through the process of being selected, getting my picture taken and realizing how many of the administrative staff and professors knew my name was a wakeup call," she says.  
The Garden City, Kansas, native graduated high school at just 16 years old after being homeschooled. She then went on to graduate with her associate's degree in psychology before coming to UNO to pursue a degree in criminal justice.  
Lauren's passion for criminal justice is not tied to a specific job title or agency. Instead, she needs to know that at the end of the day, she is helping people and protecting them from harm. "On the days that I cannot protect from harm, I want to be there to help victims pick up the pieces and seek justice on their behalf," she says. 
Lauren has been employed by the Transportation Security Administration (TSA) throughout most of her collegiate career, which has not left her much free time. However, between her work and studies, she has still managed to excel academically and is a part of Alpha Phi Sigma, the criminal justice honor society. 
As her undergrad career comes to an end this May, she will remember the love and support she has received from her UNO community.  
"I am honored to be a part of the Maverick family, and I will always be proud to say I 'Know the O.'" 
---

John Focht
Division of Continuing Studies Dean's Award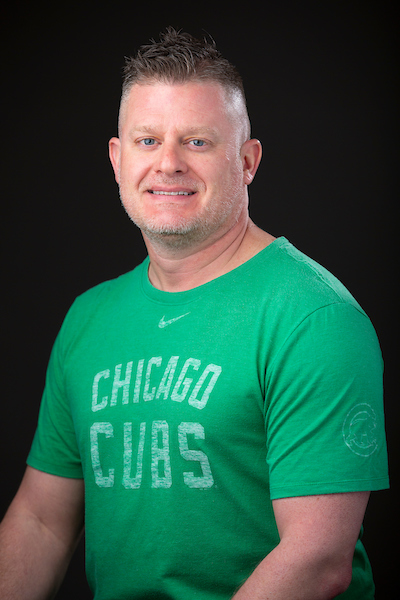 Six years ago, John Focht, an officer with the Council Bluffs Police Department, made the decision to go back to school and finish his degree. Now, not only is he set to graduate with his Bachelor of Multidisciplinary Studies degree, but he is being recognized as the top student from the College of Public Affairs and Community Service. 
John's passion during his time as a UNO student has been his work with the Division of Continuing Studies Ambassadors, which represents the program to members of the community, guests and prospective students. 
"When I re-started my college career, my goal was to find a way to get involved in university activities. I really found where I belonged when I joined the DCS Ambassadors. The club advisers were second to none and provided us with many opportunities to engage with the school and community that I would not have been able to find on my own. Without the support I received from my DCS advisers I would not have been nearly as successful during my return trip to college." 
He credits his classes at UNO with providing him insight that has helped him as a police officer, including how to interact with diverse populations. He hopes to return to UNO eventually for a graduate degree.
---

Elisabeth Henderson
College of Information Science and Technology Dean's Award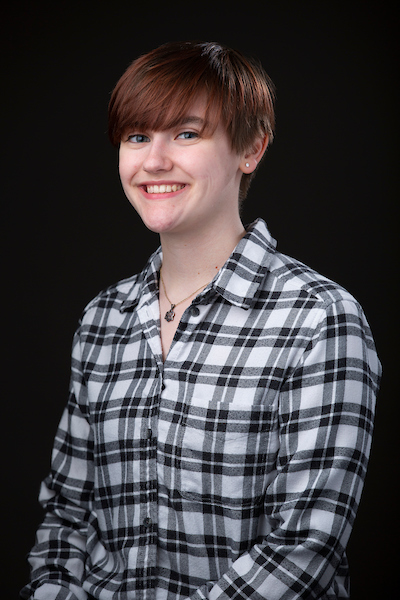 All the hard work, late nights and studying has paid off for the College of Information Science and Technology's Dean's Award recipient, Elisabeth Henderson. She is a cybersecurity major, who is minoring in criminology and criminal justice and computer science.   
Elisabeth works as a tutor at the Computer Science Learning Center, where she helps students better understand their programming-related coursework. Working for the center has been an experience that she will remember when she looks back on her academic career at UNO. 
During her time at the University, Henderson has taken a lot of pride in the work she's done. For example, she has worked with Bill Mahoney, an associate professor in the School of Interdisciplinary Informatics, on creating an assembly language programming competition for university students.  
"It means a lot to me that others recognize that. It makes me feel like my hard work throughout the years has paid off," she says. 
Next steps for Elisabeth, an Omaha native, are taking her to Huntsville, Alabama where she has landed a job and is beginning her professional career as a reverse engineer. 
"My experiences at UNO are like nothing else and I am thankful for all of them and everything I have learned, both inside and outside of the classroom." 
---

Deena Keilany
College of Arts and Sciences Dean's Award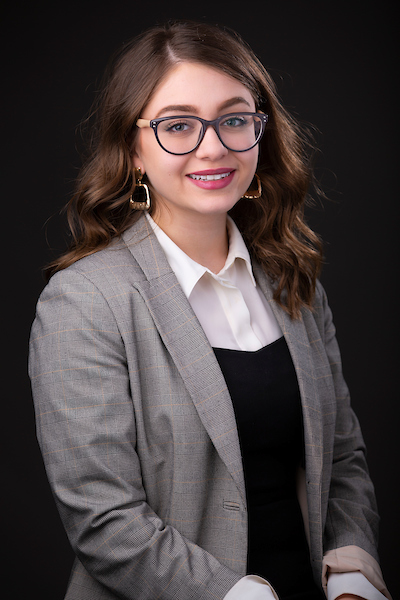 More schoolwork is in the near future for this year's Arts & Sciences Dean's Award winner, but for her, law school is just the next step to achieving her dreams.   
Senior Deena Keilany, who is a dual citizen of the United States and Syria, is majoring in political science with a concentration in law and the courts. Her minors are in philosophy and leadership and public policy. 
Throughout Deena's time at UNO, she has dedicated herself to the active involvement in both the Omaha and campus communities. She has worked with local nonprofits and is currently serving as a legislative aide at the Nebraska State Legislature. This fall, she will begin her legal education at the University of Nebraska College of Law. 
"Motivated by my desire to live a fulfilling life marked by positive change, I hope to one day put my legal education to use as a public servant dedicated to the betterment of my community," Deena said.
While reflecting on her time at UNO, Deena will hold dear the fond memories she has of the Political Science Department office. She details the warmth of faculty and staff and the level of interest her past professors had when inquiring about the future of her academic journey. 
"My undergraduate achievements were made possible by their consistent support, thoughtful guidance, and flexibility. My adoration for the department will surely make graduation a bitter-sweet experience, but I will no doubt keep in touch." 
---

Kabao Lor
Oustanding Service Learning Award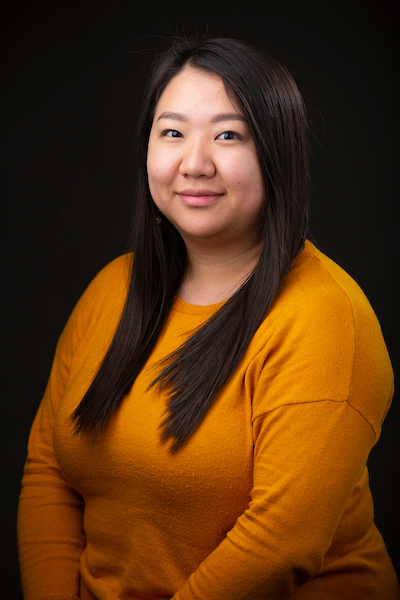 Whether it's in the classroom or in the community, Kabao Lor is dedicated to helping those in need across the Omaha metro area. It is because of this focus on others that she is being recognized as UNO's Outstanding Service Learning Award recipient for 2019. 
An Omaha native, Kabao earned her bachelor's degree in education from UNO last May and will complete her Master of Science in speech-language pathology in May 2020. As a student, Kabao has not only served as a member of UNO's chapter of the National Student Speech Language Hearing Association, but has also put her education to use as a volunteer for Autism Society of Nebraska, Parkinson's Nebraska, UNMC and UNO's Office of Civic and Social Responsibility. 
"I never imagined I would receive such a great honor for a simple act of giving back to my community, but this entire experience has shown me the positive impact I have as an active member of my community. I hope to inspire other students to become as involved as I have been in service learning." 
Kabao is currently a research assistant at Boys Town National Hospital and says she hopes to initially work as a clinician at a local high school or at either an acute care or rehabilitation medical facility. Eventually she would love to return to UNO or join a rehabilitation team at QLI or Madonna. 
One memory Kabao says she will always keep with her is a service learning project she worked on with the Autism Society of Nebraska this past fall, helping the organization prepare for its annual fall festival.  
"They [the parents] shared how we, the students, created a unique experience and facilitated a safe social environment for their children. This meant the world to me because part of the reason I want to be a speech-language pathologist is to help others and to make a difference in others' lives."
---

Natalie Mostek
Outstanding Student Athlete Award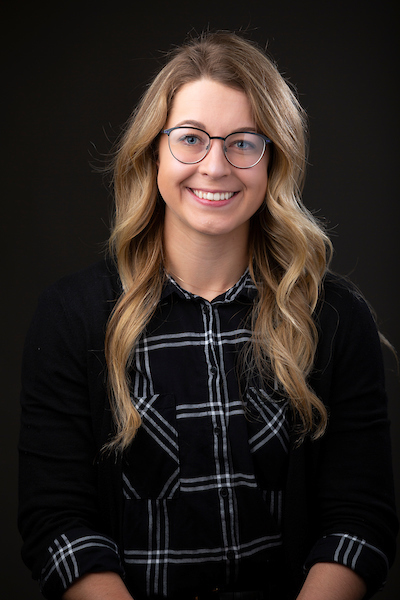 Those who aren't already familiar with Natalie Mostek's name will be soon, if not for her performance on the softball field and in the weight room, than for her work in the lab where she is helping UNMC researchers synthesize compounds for opioid alternatives and new drugs for malaria and Zika virus protection. 
Gradating in May with a degree in chemistry and a concentration in medical chemistry, the Creston, Iowa, native has been on the UNO softball team since she was a sophomore and has made the Summit League Academic Honor Roll each year. She is also the recipient of the "Maverick Muscle" award and Omaha Strength and Conditioning Lifter of the Year. 
"I think I speak for all student athletes when I say that athletes at UNO work extremely hard in the weight room, on the field and in the classroom. There is no doubt that the life of a student athlete is a grind day in and day out, and to be recognized for the hard work is a great honor."  
During her time as a Maverick, Natalie has also given back to the community through volunteer events with Girls Inc.; Mighty Mavs; Athletes and Elders; the Summit League Food Drive; clean-up of Elmwood Park; and various softball camps. She says that she has been proud to represent UNO with true Maverick Spirit. 
"When I would visit my hometown, the people are always eager to ask about my experience at UNO and I have nothing but great things to say about the university.  I wear Maverick apparel every day to show my love of this school and the city of Omaha."
---

Robert Schute
Helen Hansen Outstanding Graduate Student Award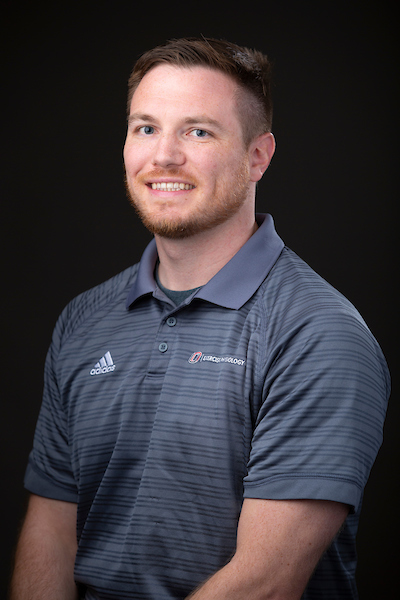 Robert Shute is a doctoral candidate obtaining his Ph.D. in exercise science. He currently works in the Exercise Physiology Lab and has been the course instructor for Optimizing Sports Performance.
The North Platte native received his master's degree from the University of Nebraska at Omaha and his undergraduate degree from the University of Nebraska-Lincoln with majors in nutrition, exercise, health science and dietetics. His dissertation is on human gene response to three-weeks of training in cold and hot environmental temperatures.  
Robert's research interests include environmental physiology, skeletal muscle physiology, and sports performance. After graduation, he will work at the University of Virginia as a post-doctoral fellow. 
---

Sam Underwood
Senior Vice Chancellor Outstanding Undergraduate Student Award
College of Engineering Dean's Award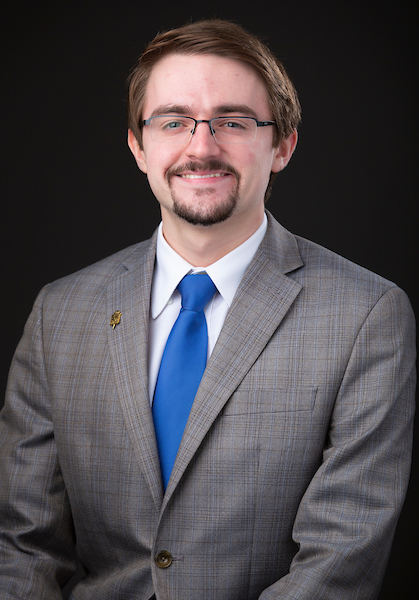 Heavily involved in the community both on and off campus, Sam Underwood's energy and commitment to involvement have helped him garner two prestigious awards: the Dean's Award for the UNL College of Engineering and Senior Vice Chancellor Outstanding Student Award. 
"During my time here on campus, I have been repeatedly amazed by the ways that our students are actively serving in our community each and every day. It is for this reason that I am proud to be a Maverick." 
Sam plans to use his degree as an acoustical consultant in the architectural engineering industry. This means he will ensure the "peace and quiet within our homes, hospital and offices" through the work he does as a consultant. 
Through service learning projects, Underwood has worked with so many people locally, such as those at City Hall, the people in North Omaha and fifth grade students at Jackson Elementary School, to name a few. He has also put his musical talents to use as a member of UNO's pep band "The Maverick Machine" and performed for his local church. These experiences have taught Underwood that so many ways to support the community of Omaha exist. 
As the president and member of multiple student committees and organizations, Sam exemplifies hard-working leadership. Along with his involvement specific to engineering includes his involvement in multiple honor societies including Phi Kappa Phi and Tau Beta Pi (engineering honor society). 
"My sincerest hope is that my work on campus and within the College of Engineering will leave a lasting impact toward mentoring between grade levels," he says. "And that it fostered a campus culture of positivity, empathy and respect." 
---

Max Virus
Helen Hansen Outstanding Graduate Student Award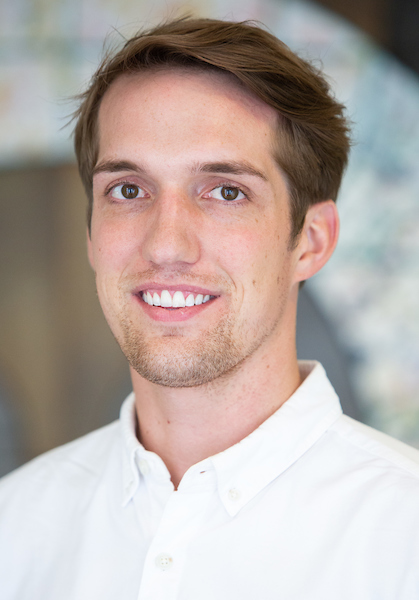 On the cusp of earning his master's degree in biology, Max Virus is poised to make an impact in the world of health and medicine thanks to his time at UNO where he worked with faculty and his fellow students to test and develop drug treatments to alleviate chronic parasitic infection from Toxoplasma gondii, the world's most common brain parasite. 
Following graduation, Max will be working with Eli Lilly Pharmaceuticals to help develop autoimmune disease medications. His experience in the classroom is something he credits with putting him in a position to pursue his career goals. 
"The student body and faculty at UNO are the best around," he says. "The campus experience ranges from day to day interactions with people from around the world to distinguished scholastic research in laboratories, and are within reach of any student." 
In addition to being recognized as an Outstanding Graduate Student for 2019, Max has authored or co-authored seven academic papers and presentations. Additionally, he had the opportunity to travel to 18 different countries, including participating in the prestigious Munich Brain Scholarship program, and regularly volunteered at Nebraska Medicine's Neurology Clinic and the Eastern Nebraska Veterans Home. 
"To be an outstanding graduate student requires the basics of good grades, well thought out research, etc... but in effect, these marks are indicative of the ability to prioritize and place proper value/weight to the tasks at hand. Maintaining focus in the storm and keeping your eye on the prize, or the little prizes along the way, is one of the most important practices in success." 
---

Chris Winchester
Senior Vice Chancellor Outstanding Undergraduate Student Award
College of Business Administration Dean's Award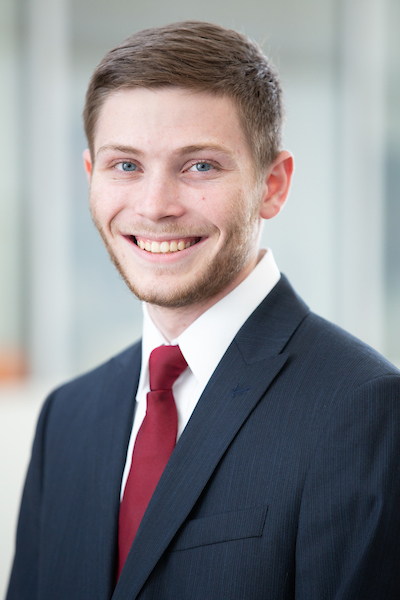 Big goals stand in Chris Winchester's line of vision as he calculates next steps and envisions his life post-graduation. 
As a business administration major with focuses in entrepreneurship, management and marketing, as well as a business owner and a member of the marketing team at Mutual of Omaha, Chris is no stranger to hard work or diligence. He knows that everything he has received thus far and every success he has encountered has been due to his work ethic, sacrifices made and support from family and friends. 
"My ultimate goal is to earn my MBA and Ph.D. in organizational behavior," he says. "I want to use this knowledge to become a professor and do as much research as I can to add to my fields of interest which include organizational behavior, leadership, management, and entrepreneurship."  
Who knows, he said, he may even be a professor at UNO someday. 
During freshman orientation, Chris promised himself that he would be involved in as many things as he could, while succeeding in as much as possible.  
"That moment has carried me through my time here at UNO," he said. My motivation and drive is constantly going because of the moment, and it has yet to slow down." 
Along with furthering his education, Chris has plans to open more businesses, in addition to the one he already has, as well as lead a large corporation or Fortune 500 company under his executive leadership. 
Regardless of what he does or where he ends up, it is clear that Winchester's veracity and character, which embodies that of the Maverick Spirit, will carry him to success. 
About the University of Nebraska at Omaha
Located in one of America's best cities to live, work and learn, the University of Nebraska at Omaha (UNO) is Nebraska's premier metropolitan university. With more than 15,000 students enrolled in 200-plus programs of study, UNO is recognized nationally for its online education, graduate education, military friendliness and community engagement efforts. Founded in 1908, UNO has served learners of all backgrounds for more than 100 years and is dedicated to another century of excellence both in the classroom and in the community.
Become a fan of UNO on Facebook and follow UNO's Twitter updates. 
Contact Us
If you have a story idea, news tip, or other question, please email the UNO News team at unonews@unomaha.edu.