President Bounds, NU Supporters Testify at Budget Hearing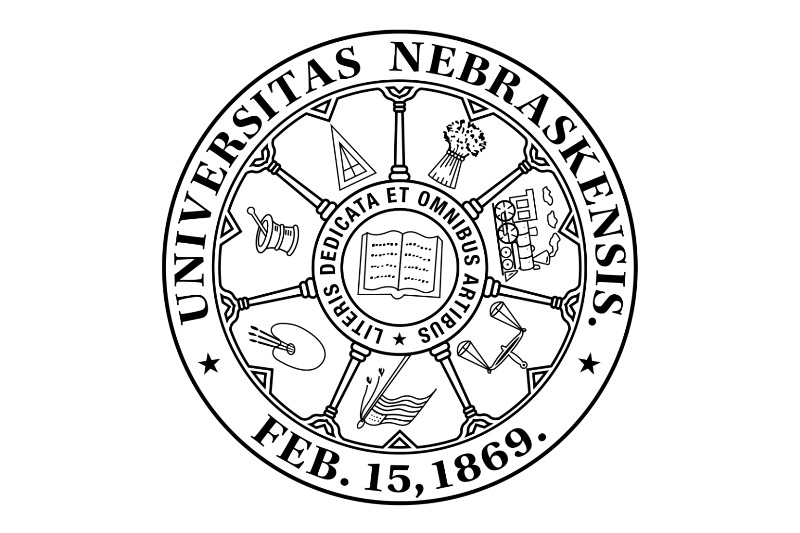 Joined by students, leaders in business and agriculture, and other supporters, University of Nebraska President Hank Bounds and Board of Regents Chairman Tim Clare on Monday asked the Legislature's Appropriations Committee to invest in the future of the state by supporting affordable, quality education for NU's 52,000 students.
In testimony before a full hearing room that included regents, all NU chancellors, students, business leaders and community members, Bounds likened investment in the university to investment in the long-term economic growth of the state, noting that NU students represent Nebraska's future farmers and ranchers, nurses and doctors, teachers, scientists and entrepreneurs.
"Your University is ready to run faster, to be more nimble, to be bigger and bolder and more creative about producing the workforce, the research and the economic activity you need to grow this state," Bounds told Committee members. "We need your partnership to do it."
"I am asking you to find a way to make the University of Nebraska a priority for the state… Help us turn the corner so we can help you build a future that our children and grandchildren will be proud of."
The University is seeking state funding increases of 3 percent and 3.7 percent in the next two years. That minimal request would not meet all of the University's needs, but it recognizes the fiscal stress Nebraska has faced in recent years, Bounds noted. It also comes on the heels of three rounds of state funding cuts in the past biennium that required the University to address a $55 million budget gap through administrative cuts, programmatic reductions and other steps.
Both Gov. Pete Ricketts and the Appropriations Committee have initially recommended funding the salary and health insurance portion of the University's request, but not utilities or general inflationary costs. Bounds expressed gratitude to the Governor and Committee for the initial support and to Chairman John Stinner, Vice Chairwoman Kate Bolz and the Appropriations Committee for their leadership in supporting affordability and quality at the University. The initial recommendation would create a $4.9 million shortfall over the 2019-21 biennium.
The Committee will now have an opportunity to make adjustments to its budget before advancing a final recommendation to the full Legislature for debate.
Both Bounds and Clare highlighted the significant momentum across NU campuses, including the University's fourth-highest enrollment in history, record levels of research funding and unprecedented public-private partnerships. Bounds praised chancellors, their leadership teams and faculty for "resisting the urge to hunker down" during difficult budgetary times and instead staying focused on the future.
Said Clare: "While this is not the kind of growth budget we wish we could be discussing, our request does enough to keep the University of Nebraska whole so that we can continue to plan for the future, keep tuition affordable, and produce the workforce and economic activity that our state needs."
Looking ahead, Bounds said the University will continue to focus on meeting the state's critical workforce needs – a theme echoed by business leaders who spoke in support of investment in the University.
Solving the challenge starts with continuing the state's tradition of providing affordable, accessible education to Nebraska students and families, Bounds said.
"The needs of our workforce are urgent and growing, starting with the 35,000 annual openings in high-skill, high-demand, high-wage jobs that Nebraska will have in the years ahead," Bounds said, noting that more than two-thirds of those jobs will require higher education. "Every day that we don't invest in the recruitment and retention of talent is another opportunity for promising young people, skilled workers and successful companies to go elsewhere."
"The needs of the state are too great, too pressing, not to invest in the University of Nebraska. We have the opportunity, together, to build the future we want for our state."
Following are statements from other testifiers at Monday's hearing:
Regent Tim Clare of Lincoln, Chairman of the Board:
"We have faculty who are some of the very best in the country, working right here in Nebraska to feed the world, treat disease and put our young people on a path to success."
Student Regent Sarah Hotovy, University of Nebraska Medical Center:
"Keeping tuition affordable sends a clear message to young Nebraskans that their energies and talents are needed and welcomed in this state. We can't afford to have the best and brightest Nebraskans lured out of our state because of the cost of education."
Homer Buell, Vice President, Agriculture Builders of Nebraska:
"The continued strength of our state's No. 1 industry – agriculture – depends on the strength of the University of Nebraska."
Dana Bradford, President & CEO of C-3 Brands and immediate past chairman of the Greater Omaha Chamber of Commerce:
"The demand for skilled workers has never been more intense and the lack of supply of skilled workers has created an unprecedented competition for these workers. In order to successfully address this workforce demand challenge, every state must take people and jobs from other states in order to grow its economy. This level of competition between states will ultimately produce winners and losers. States that cannot gain a competitive advantage will ultimately be faced with a declining economy through the loss of jobs and people… For Nebraska to compete in this escalating competitive environment amongst states, it must have a game plan, and that game plan must include investing in the University of Nebraska, and where possible, doing so in partnership with private-sector companies and industries."
Student Regent Hunter Traynor, University of Nebraska-Lincoln:
"Just as Nebraskans worry about increasing the export of beef products and soybeans, we should show equal care to decreasing our state's export of recent high school graduates. That can't be done without a growing and affordable University of Nebraska."
Dr. Ashley Wysong, founding chair, Department of Dermatology, UNMC:
"We are at a critical time in the trajectory of our University to recruit and retain the best and the brightest, to support inter-campus collaborations that will benefit all Nebraskans, and to leverage our state dollars for additional federal and private funding."
Dr. Jeff Bradshaw, research and extension entomologist, Panhandle Research & Extension Center:
"When the state invests in a growing and competitive University, it's likewise investing in a growing and competitive Extension."
Student Regent Renata Valquier Chavez, University of Nebraska at Omaha:
"As a current student at UNO, I understand how diligently our administrators, faculty, staff and coaches work to ensure every student reaches their success… It is known to the students that everyone working there cares about each person's well-being as an individual and a student."
Student Regent Logan Krejdl, University of Nebraska at Kearney:
"UNK truly cares about its students. My experience here has been so incredible that it saddens me knowing that in May, I will be graduating and won't get to see some of my best friends and favorite faculty and staff members every day. I am grateful, however, for this because it means that I made the most out of my four years here and I was surrounded by people that made it so hard to leave. I wish nothing more than for future NU students to be able to say the same after they graduate from the University of Nebraska."
About the University of Nebraska at Omaha
Located in one of America's best cities to live, work and learn, the University of Nebraska at Omaha (UNO) is Nebraska's premier metropolitan university. With more than 15,000 students enrolled in 200-plus programs of study, UNO is recognized nationally for its online education, graduate education, military friendliness and community engagement efforts. Founded in 1908, UNO has served learners of all backgrounds for more than 100 years and is dedicated to another century of excellence both in the classroom and in the community.
Become a fan of UNO on Facebook and follow UNO's Twitter updates. 
Contact Us
If you have a story idea, news tip, or other question, please email the UNO News team at unonews@unomaha.edu.