UNO Experts Agree This Year's Super Bowl Ads Missed The Mark
published: 2019/02/14
contact: Elizabeth Bauman - University Communications
email: unonews@unomaha.edu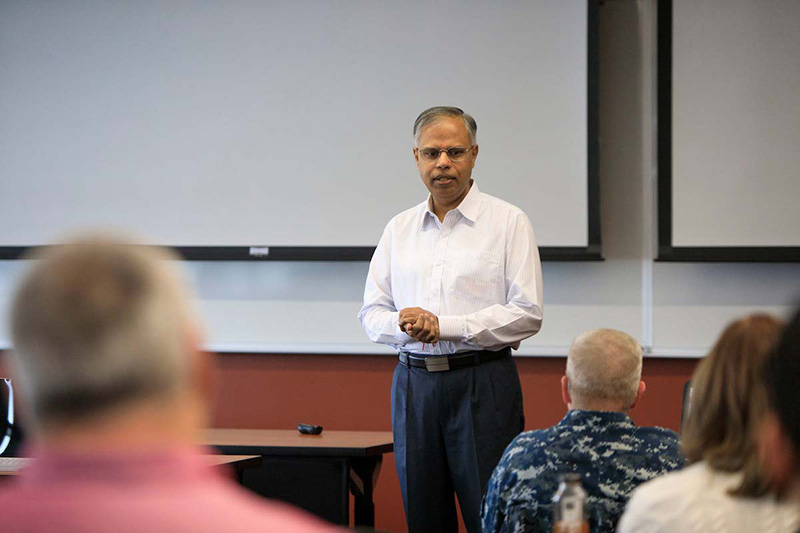 Whether it was the opportunity to see Tom Brady garner his sixth ring with the Patriots or cheer on the Rams that made you watch, you were one of 98 million viewers to tune in to Super Bowl LIII. The one uniting factor for all Super Bowl partygoers, snack lovers and football fans alike, is the commercials. Costing a record-breaking $5.25 million for a 30-second spot, the expectations were high for this year's ads. Did they meet the mark or fall short? Here's what some of the University of Nebraska at Omaha's (UNO) marketing and public relations experts had to say about them.
---
Yanhui Zhao
Assistant Professor
Department of Marketing and Entrepreneurship
Most of this year's commercials were mediocre at best. They either lacked creativity or missed their targets.
I was not very fond of Bud Light's corn syrup attack ads. In these comparative ads, Bud Light mocked Miller Light and Coors Light for using corn syrup. I don't think such ads will help Bud Light's sales. Not many beer drinkers know how beer is brewed and, more importantly, corn syrup (or not) is not a determining factor for consumer decision making. It probably even upset many corn farmers, which does not help their brand image.
My favorite commercial was Microsoft Xbox's "We All Win." This inspiring ad introduced a new product (Xbox Adaptive Controller) to a niche market (gamers with limited mobility). The storyline aligned well with Microsoft Xbox's tagline – "when everybody plays, we all win." Considering the size of the market, I don't think Microsoft promoted the new product for financial reasons. Instead, it shows that Microsoft is a socially responsible company that cares about every individual customer, which gives a significant lift to its brand image.
---
Phani Tej Adidam
Chair and Executive Education Professor
Department of Marketing and Entrepreneurship
Overall, it was a dud! The game as well as the ads. Harrison Ford's dog ordering food via Alexa and thereby causing a global power outage was humorous, for sure. But did the message reach the target? The less that is said about Kraft Heinz's Devour ad the better. The message was never articulated properly, and I was confused as to who the target market was. The double-entendre regarding the "three-minute man" shrunk spectacularly!
When all is said and done, I did like four commercials… First, Hyundai's Jason Bateman-starring "Elevator" commercial caught the attention of the viewers, and the Twitterverse spiked up very well for Hyundai's Shopping Assurance program. Second, the Washington Post ad was very touching, with Tom Hanks's narration in the background. The message of press freedom was worthy of a $10 million ad during the Super Bowl. Third, Pepsi's ad starring an "outraged" Steve Carell, along with Lil Jon, was on the mark. Okay!!!???
However, football was the ultimate winner. No… not the actual game. I am referring to the NFL's two-minute celebration of its own 100th anniversary. Although it was not strictly an ad, the all-star movie directed by Hollywood's Peter Berg was outstandingly executed. For the first time, I was able to see all the past and current stars together – a dream constellation of Jim Brown, Dick Butkus, Joe Montana, Barry Sanders, Deion Sanders, Peyton Manning, Drew Brees, Odell Beckham Jr., Patrick Mahomes and Tom Brady. Why wasn't Troy Aikman present? I am keenly awaiting the 150th anniversary movie!
---
Melodae Morris
Instructor
School of Communication
There were about 11 first-time Super Bowl advertisers and that was quite a bit more than last year. Among them, Kraft's Devour and Procter & Gamble's Olay. I am in the camp that Devour's take on "food porn" was clever, but not tasteful. Pun intended. The Olay commercial with Sarah Michelle Gellar fell flat tying the product to Halloween horror. It doesn't make me want to run out and go buy it. The worst ad for me was the Andy Warhol Burger King ad. It did nothing to sell the product and the choice of celebrity was off.
Celebrity endorsement ads were significant this year. My favorite was the Harrison Ford Amazon - Alexa ad. First, who doesn't love Harrison Ford? And second, who doesn't love dogs? Aside from that, this has some appeal for the somewhat older generation and how they deal with technology. It was funny and clever. One plus this year was the focus on girls and women's empowerment such as the Bumble Ad with Serena Williams. This is timely and speaks to the core audience of women.
The NFL did a great job of repairing some of its image with the previous ads mentioned and capitalizing on a more positive momentum that they have going with the NFL 100th Anniversary ad. Every football player was recognizable to some generation. Therefore, the ad had wide appeal hitting several audience segments. It was very entertaining. 
---
Donald Bowen
Instructor
School of Communication
Overall, I thought this year's Super Bowl ads were subpar, far below what we have come to expect, especially when you consider the audience size and the price tag that goes with these.
We talk about how much it costs to air the Lexus quarterback safety, Bud Light corn syrup, Game of Thrones commercials, but we don't take into consideration the production costs that go into each of those. Those compounded costs add to the enormous pressure for the ultimate success of that ad and those ad campaigns that may follow in some cases.
I do think the Game of Thrones promo was one of the better commercials. Partly because it caught me off guard, thinking it was another Bud Light commercial. Then the twist to Game of Thrones.
As expected this year, the use of technology was widely used. I think some of that was done rather well. I particularly liked Harrison Ford and his food-ordering dog using Alexa commercial. However, the commercial that really hit home with me - being a journalism instructor - was The Washington Post commercial narrated by Tom Hanks.
I'm still on the fence over the star-powered NFL 100th anniversary commercial. I'm trying to decide whether I actually liked it even though I caught some editing miscues or if I thought it was just way overdone.
Most of the commercials overall had the same feel as the game and the halftime show - almost flatline. The ones, however, that I really didn't like were the Bud Light corn syrup and the Jason Bateman elevator commercials.
About the University of Nebraska at Omaha
Located in one of America's best cities to live, work and learn, the University of Nebraska at Omaha (UNO) is Nebraska's premier metropolitan university. With more than 15,000 students enrolled in 200-plus programs of study, UNO is recognized nationally for its online education, graduate education, military friendliness and community engagement efforts. Founded in 1908, UNO has served learners of all backgrounds for more than 100 years and is dedicated to another century of excellence both in the classroom and in the community.
Become a fan of UNO on Facebook and follow UNO's Twitter updates. 
Contact Us
If you have a story idea, news tip, or other question, please email the UNO News team at unonews@unomaha.edu.