UNO Students, Faculty Help Military Increase Identifications of Service Members' Remains
published: 2018/10/11
contact: Charley Steed - University Communications
email: cdreed@unomaha.edu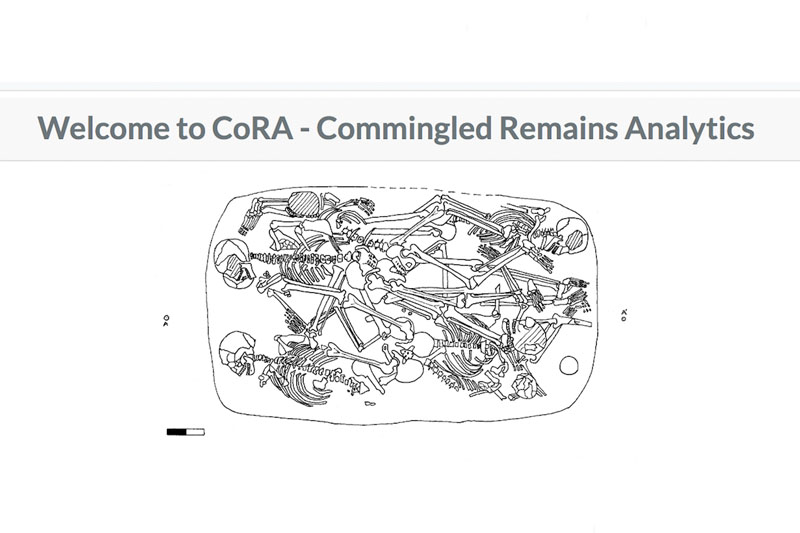 In December 2017, UNO announced a partnership with the Department of Defense that would help streamline the process and increase the accuracy of identifying skeletal remains of fallen service members.
Nearly a year later, the Associated Press reports that the military is seeing a surge in identifications, with more than 200 likely to be reached by the end of 2018, nearly three times what the number was just five years ago.
This is in no small part, the article said, due to "an algorithm developed by the University of Nebraska-Omaha" which "helps workers make comparisons of remains in minutes."
About the Partnership
Making an Impact
Looking to the Future


---

About the Partnership
The partnership with UNO brings together College of Information Science and Technology (IS&T) and the Defense POW/MIA Accounting Agency (DPAA). UNO's lead for the project is Sachin Pawaskar, Ph.D., professor of practice at IS&T, and the DPAA lead is Frank Damann, Ph.D., deputy labratory director at Offutt Air Force Base.
"It's been an amazing exercise of combining our skills in anthropology and IS&T's skills in data analytics," Damann said. "It forces us to look at what we're doing, how we're doing it, and how we can improve. It's fantastic to have the combined skillsets and innovative solutions of DPAA and UNO IS&T right here in Omaha, and we could not be more pleased with the results of this partnership."
Pawaskar agrees.
"Through this collaborative effort, it is our hope that this work will help bring a unified approach towards the framework and methods we use to analyze forensic anthropology data. Through providing a more robust reporting and analytics capabilities, together we can help identify more of our fallen heroes."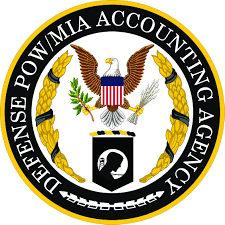 ---
Making an Impact
There are an estimated 83,000 unidentified service members killed between World War II and more recent wars, including 7,700 from the Korean War - many of whom are just now beginning to be delivered home after decades of being held by North Korea.
Following the formal partnership being announced in December, a fully-operational version of Commingled Remains Analytics Ecosystem, or CoRA, was delivered to the DPAA in May of this year. Because of these new processes and technologies, officials believe nearly half of the tens of thousands of previous unidentified service men and women can be identified and returned home.
"We're incredibly honored to be working with the Defense POW/MIA Accounting Agency and to help bring closure to the families of the fallen soldiers," explained IS&T Dean Hesham Ali. "It is our hope that this work will represent a new and innovative tool in forensic anthropology and help the broader scientific community with potential use in similar cases on a global scale."

The effects have already been felt by Joani McGinnis, of Shenandoah, Iowa, who told the Associated Press that she will finally be able to bury her uncle, Sgt. Melvin C. Anderson, who was killed in 1946 in Germany during a battle in the Hurtgen Forest.

"I wish my mom and my grandma were here to know all this information," she told the Associated Press. "My grandmother was very sad about it. She just wanted to know what happened, and she never knew."

---

Looking to the Future
Even though CoRA has only been operational with the DPAA for a little over five months, there are already opportunities to expand the program.
Originally designed to help the DPAA identify the remains of soldiers from the USS Oklahoma, which sunk during the attack on Pearl Harbor, but IS&T and the DPAA have created a roadmap where DNA and dental records could be added to the work already being done with skeletal remains.
"If I ever had a family member missing I would want people working as hard and fast as they could to identify them," Nicole McElroy, a recent computer science graduate who worked on the project, told Fox 42 News in a story that ran in December 2017.
Not only are there discussions to add DNA and dental records to ther CoRA database, but there is a hope that in 2019 the program will begin to be released outside of the DPAA and into the larger community. Soon, the program could also be used by museums and other universities trying to identify and catalog non-military, historical remains.
Most importantly, the program has provided UNO students the opportunity to help program and design something that has the potential to make a massive impact nationally and internationally.
"There's been a tremendous amount of support from the DPAA staff and UNO, we've realizedthe opportunity to push CoRA to the community for anyone to use," explained Damann. "There's nothing like this that exists."
About the University of Nebraska at Omaha
Located in one of America's best cities to live, work and learn, the University of Nebraska at Omaha (UNO) is Nebraska's premier metropolitan university. With more than 15,000 students enrolled in 200-plus programs of study, UNO is recognized nationally for its online education, graduate education, military friendliness and community engagement efforts. Founded in 1908, UNO has served learners of all backgrounds for more than 100 years and is dedicated to another century of excellence both in the classroom and in the community.
Follow UNO on Facebook, Twitter, Instagram, TikTok, LinkedIn, and YouTube. 
Contact Us
If you have a story idea, news tip, or other question, please email the UNO News team at unonews@unomaha.edu.