University Unveils Health Plan Enhancements
President Hank Bounds, Ph.D. and Chancellor Jeffrey P. Gold, M.D. address the university on the new health benefits plan.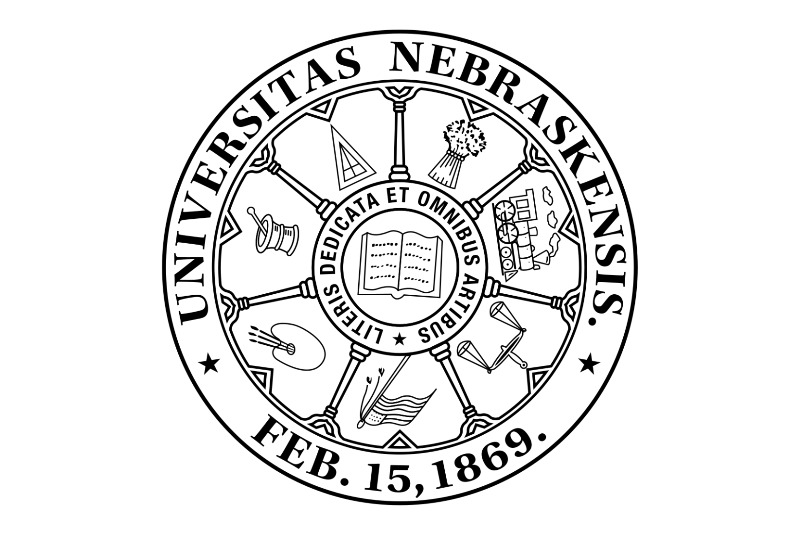 ---
Message from President Bounds
Dear Colleagues,
I'm writing to share good news about the University of Nebraska's health plan. We are making a number of enhancements beginning in 2019 that will lower costs, expand services and better meet the health care needs of our employees and your families.
As you may recall, over the past few months a University-wide committee representing faculty, staff and administrators has been reviewing our plan to determine what improvements might be made. I am grateful to the team for their advice, and I'm pleased that we have negotiated a direct contract with Nebraska Medicine that will allow us to make our health plan even stronger. That we are able to improve the competitiveness and cost-effectiveness of our plan at a time of significant change in the health care market is especially positive news for all of us.
Among the enhancements:
Premium rates will go down 2 percent next year. In addition, there will be no increases in deductibles, co-payments or maximum out-of-pocket payments.

Our plan will include coverage for fertility treatments - a change many faculty and staff have sought for some time.

Our plan will pay 100 percent of preventative care visits for health plan members under age 2, an improvement from the current maximum allowance of $600.

We are raising the preventative care allowance from $300 to $400 for plan members over age 2 who complete the health risk assessment.

We are adding a high-deductible health plan option that will allow members to take advantage of a personal health savings accounts. This option will be in addition to, not a replacement for, our current high, basic and low options.

We are adding a preferred provider tier for participants who use a Nebraska Medicine provider, allowing for lower deductibles, co-insurance rates and maximum out-of-pocket payments.

We are enhancing flu shot coverage under our pharmacy plan. Employees who complete the health risk assessment will have a $0 co-payment for flu shots administered at an in-network pharmacy.

Our plan will cover tubal ligations and vasectomies.

Long-term disability rates will decrease by 25 percent.

We have negotiated life insurance rates that will be 20 to 30 percent lower than last year's premiums.
In the spring we shared with you that we had selected UMR (a United Healthcare company) and Ameritas as the third-party administrators of our health and dental plans going forward. While we expect minimal disruption from the changes, we are pleased that both UMR and Ameritas have created websites that allow you to search for in-network providers. Both carriers will also consider adding providers to their networks in order to minimize the chances of any employee having to find a new doctor or dentist.
We will also host open houses with UMR and Ameritas, as well as our other benefits providers, on each campus over the next two weeks so that employees and family members can ask questions in person leading up to the beginning of NUFlex benefits enrollment on Oct. 29. Dates, times and locations of the forums are available here.
Additional details on our benefits plan enhancements will be included with your annual NUFlex benefits materials, which are scheduled for distribution in late October. In the meantime, I encourage you to reach out to your campus benefits office with questions.
I am proud that we can improve our health plan to better serve the needs of our employees -- the faculty and staff who contribute so much to our University. Thank you for all you do.
Hank Bounds, Ph.D.
President, University of Nebraska
---
Message from Chancellor Gold
Dear Faculty and Staff,
Following the email from President Bounds, Chancellor Jeffrey P. Gold, M.D. sent out a message Tuesday addressing the university's new health benefits plan. The message read:
I just wanted to follow today's message from President Bounds with a personal note on how pleased I am that each of us, and our families, has an opportunity to benefit from the University of Nebraska's enhanced health plan.
The new plan, which takes effect in 2019, is not merely an improvement in cost-effectiveness (though during a period of budgetary caution, the savings are considerable). But, thanks to a months-long review by a University-wide committee made up of a broad array of campus stakeholders, it includes improvements on details that matter to all of us. Look for enhancements on coverage and ways you can take advantage of health-savings accounts.
A direct contract with our UNMC clinical partner, Nebraska Medicine, ensures that many of you will stay in-network and have access to our state's top specialists and primary-care teams.
I hope you will make time to attend open houses in the coming weeks, in order to learn more and ask questions, ahead of enrollments in late October. Dates, times and locations of these forums are available here.
Any change related to health care can raise questions, but I am confident this new plan can result in real improvements, for our university, and for you and your family. Please take the opportunity to learn more.
I thank you again for all of your hard work and commitment. Please feel free to reach out to me at any time with any suggestions regarding these matters.
Thank you,
Jeffrey P. Gold, M.D.
About the University of Nebraska at Omaha
Located in one of America's best cities to live, work and learn, the University of Nebraska at Omaha (UNO) is Nebraska's premier metropolitan university. With more than 15,000 students enrolled in 200-plus programs of study, UNO is recognized nationally for its online education, graduate education, military friendliness and community engagement efforts. Founded in 1908, UNO has served learners of all backgrounds for more than 100 years and is dedicated to another century of excellence both in the classroom and in the community.
Follow UNO on Facebook, Twitter, Instagram, TikTok, LinkedIn, and YouTube. 
Contact Us
If you have a story idea, news tip, or other question, please email the UNO News team at unonews@unomaha.edu.