Recap of UNO, NU Leadership Updates From Summer 2018
published: 2018/08/15
contact: Charley Steed - University Communications
email: unonews@unomaha.edu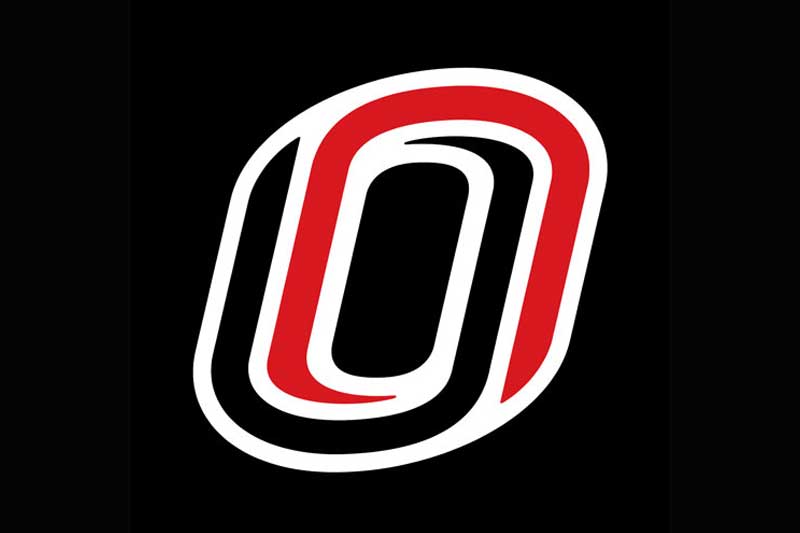 Throughout the summer of 2018, there have been a number of important updates to leadership positions at UNO and the University of Nebraska system. Included below is a brief summary of those updates and information about the individuals filling new roles or appointments that were made permanent.
UNO
Doug Ewald, Vice Chancellor for Business, Finance and Business Development
Ewald, a UNO alumnus, began his role as head of business operations at UNO and UNMC on Aug. 1. He comes to the role with three decades of experience in leadership roles at Ameritas, KPMG and Union Pacific. He also served as Nebraska's tax commissioner under Gov. Dave Heinemann from 2006 to 2013.
Read the Full Announcement
Cathy Pettid, Asst. Vice Chancellor for Student Success and Dean of Students
Trent Fredericksen, Senior Director of Housing and Conduct
Sammi Kaiser, Academic and Career Development Director
As of July 1, UNO's former Division of Student Affairs and Enrollment Management has transitioned to the Division of Student Success. As part of the change, several changes were made to job roles and responsibilities at the assistant vice chancellor and director levels.
Read the Full Announcement



Jane Meza, Assoc. Vice Chancellor for Global Engagement
Meza was named the inaugural associate vice chancellor for global engagement at UNO and UNMC after serving in the role in an interim capacity since January 2017. This position oversees UNO International Programs; UNMC International Health and Medical Education; and the Asia Pacific Rim Development Program.
Read the Full Announcement


Ken Bayles, Interim Assoc. Vice Chancellor for Research and Creative Activity
In June, Ken Bayles was named to serve, in an interim capacity, as the head of UNO's Office of Research and Creative Activity while a search is conducted to permanently fill the position. The Office of Research and Creative Activity oversees and supports faculty, staff, and students in their ongoing scholarly activities at UNO. Bayles comes to UNO from UNMC, where he maintains a post as Associate Vice Chancellor for Basic Science Research.
Read the Full Announcement


Emily Poeschl, University Communications Interim Director
Effective Aug. 16, Emily Poeschl will serve as interim director of the Office of University Communications. Poeschl enters into the role following the departure of the office's executive director, Erin Owen, who had served as lead of University Communications since its founding in March 2013. Poeschl has previously been serving as Director of Marketing for University Communications. A search for a permanent director of the Office is currently underway.
Read the Full Announcement



Becky Jacobs, Accessibility Services Center Interim Director
Previously serving as an accessibility specialist for the UNO Accessibility Services Center, Jacobs will manage the center and work with current and incoming students to develop accommodation plans and provide accommodation related consultation and support to faculty and staff. A search for a permanent director of the Center is currently underway.
Read the Full Announcement



NU System
Chris Kabourek, Vice President and Chief Financial Officer
Having served in an interim role as the University of Nebraska system's chief financial officer since January 2018, Kabourek was named to the position permanently by President Hank Bounds in July. Kabourek is a 20-year veteran of the NU system and, in his role, will continue to be part of the president's executive cabinet and oversee all financial and administrative services supporting the university system.
Read the Full Announcement


James Pottorff, Vice President and General Counsel
Pottoroff has been named as the chief legal officer for the University of Nebraska system, bringing with him more than 25 years of senior legal experience in public higher education and the U.S. military. As general counsel, Pottorff will leading a team responsible for all university legal matters. Pottorff most recently was general counsel at the University of Kansas, a role he held for 17 years. There, he was the principal legal adviser to the chancellor, her cabinet and senior administrators
Read the Full Announcement


Connie Reimers-Hild, Interim Executive Director of Rural Futures Institute
Reimers-Hild assumed the role of interim executive director of the Rural Futures Institute following the retirement of Chuck Schroeder, who was the founding director of the institute. As one of four interdisciplinary Institutes at the University of Nebraska, the institute leverages the talents and research-based expertise from across the four NU campuses on behalf of rural communities in Nebraska. Reimers-Hild comes to the role from the Kimmel Education and Research Center in Nebraska City, Neb.
Read the Full Announcement
About the University of Nebraska at Omaha
Located in one of America's best cities to live, work and learn, the University of Nebraska at Omaha (UNO) is Nebraska's premier metropolitan university. With more than 15,000 students enrolled in 200-plus programs of study, UNO is recognized nationally for its online education, graduate education, military friendliness and community engagement efforts. Founded in 1908, UNO has served learners of all backgrounds for more than 100 years and is dedicated to another century of excellence both in the classroom and in the community.
Follow UNO on Facebook, Twitter, Instagram, TikTok, LinkedIn, and YouTube.