Alumna Living Her Dream As Designer, Entrepreneur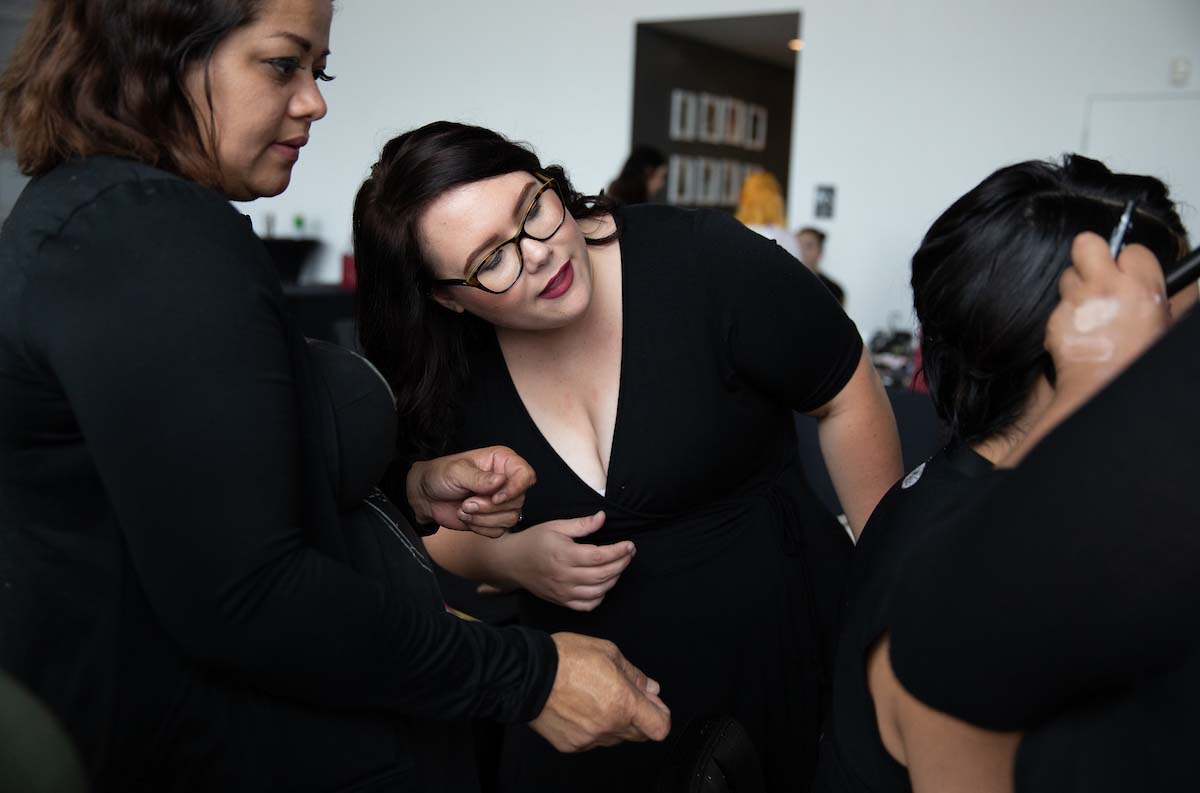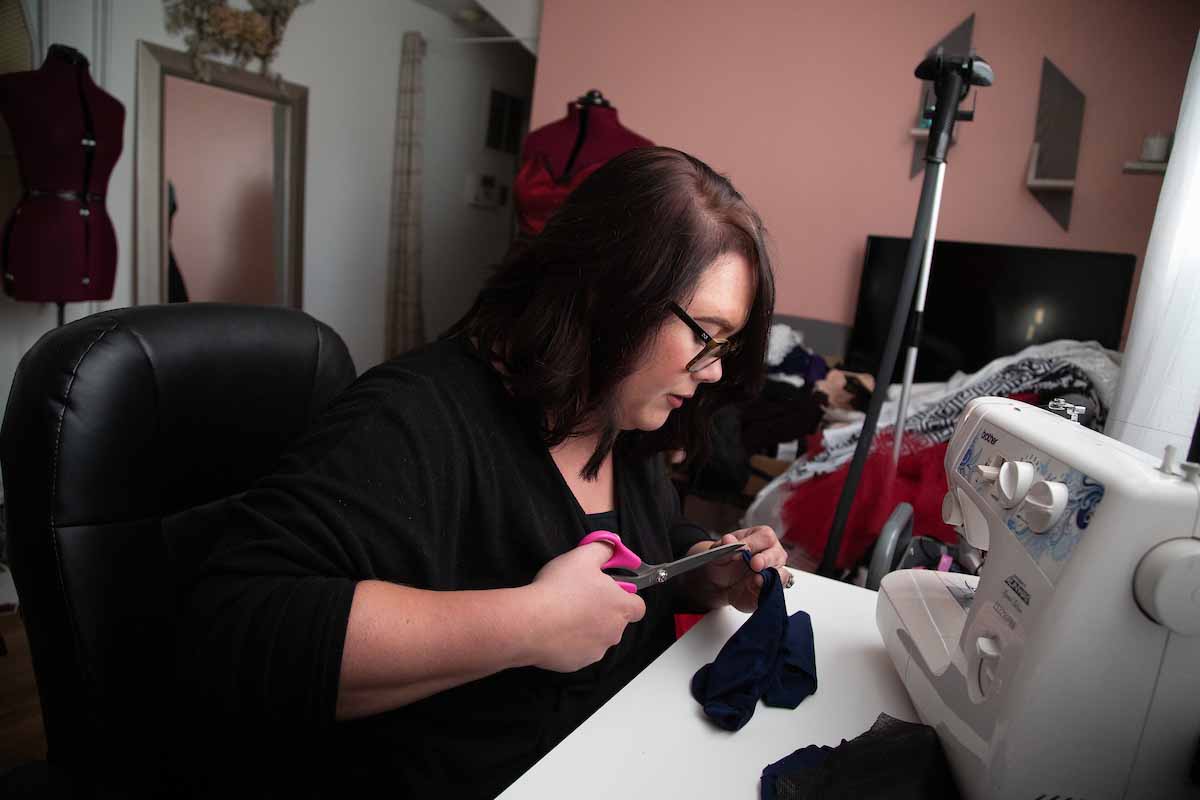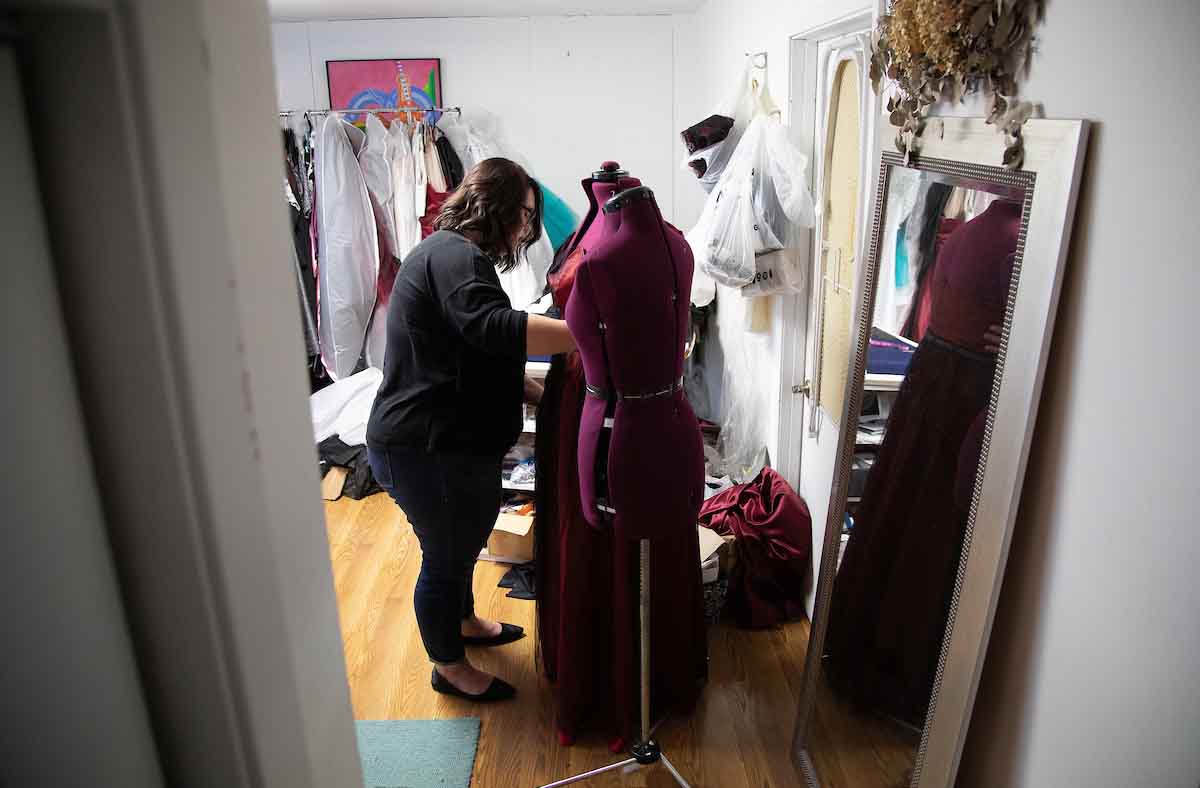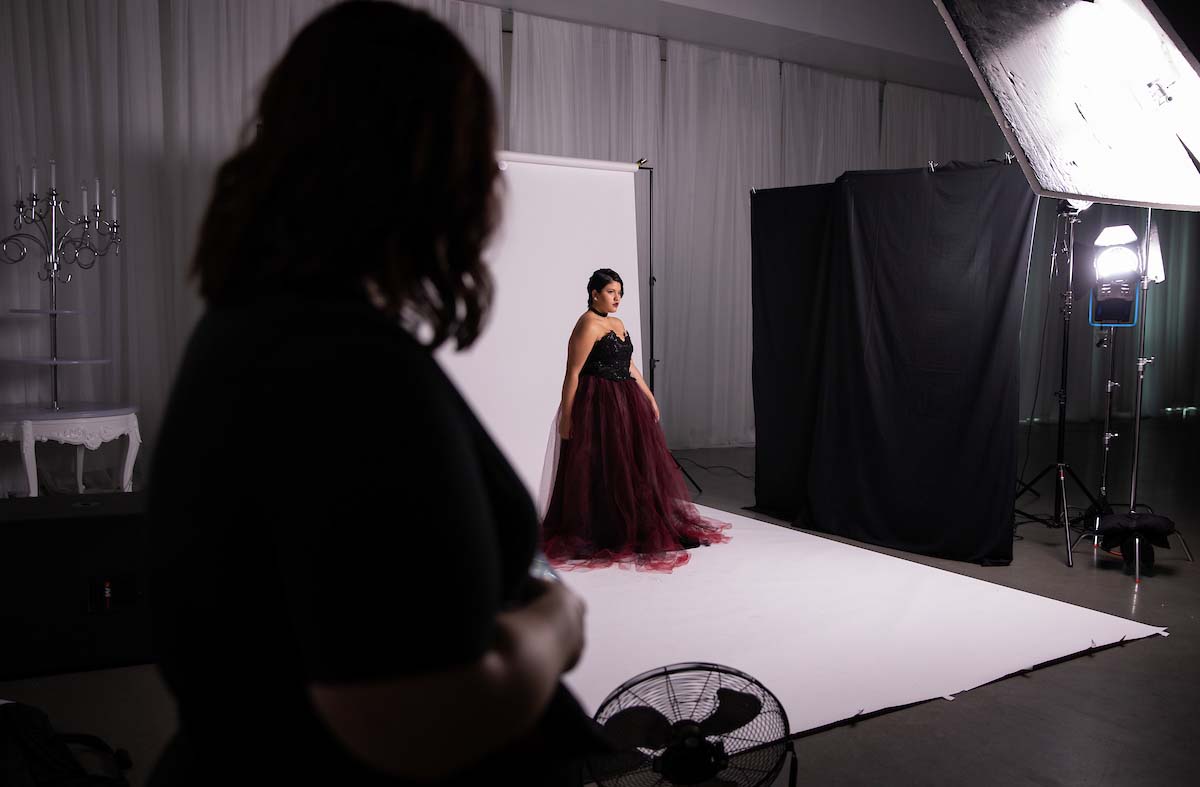 Hannah (Olson) Nodskov hasn't slowed down much since graduating from the University of Nebraska at Omaha (UNO) in 2016. And she wouldn't have it any other way.
Nodskov is the CEO and founder of Hannah Caroline Couture, which focuses on custom bridal and evening wear for women of every size with a special focus on plus size women. She's the winner of the 2014 Maverick Business Plan Competition, she's shown at Full-Figured Fashion Week in New York City, and she presented lines at fashion shows in Omaha, Kansas City, Portland, and Atlanta.
All this in addition to her role as marketing manager at Scorevision, an Omaha startup company.
Nodskov's success comes as no surprise to Dr. Dale Eesley in UNO's Center for Innovation, Entrepreneurship & Franchising. As an advisor to Nodskov during her time in the College of Business Administration, Dr. Eesley saw Nodskov create an award-winning fashion line with a focus on creating a valuable organization she can build on in the future. "At UNO students are able to explore what it is that interests them in a low-risk, low-cost setting," said Dr. Eesley.
"I definitely think that UNO was instrumental in me getting my career to where it is now," said Nodskov. "If I had gone to a fashion school in one of the glamorous cities like New York or L.A., I really don't think it would have given my business and my career what it needed."
Nodskov likes to say she has two of her dream jobs. "It's kind of a crazy balancing act, but it's a dream come true to work full time in a field that I love while also being able to work on building my company," she said. "They both complement each other. Everything I do at work translates to what I do at home."
Working at Scorevision helped Nodskov think about her brand as a whole, which led her to create an official brand guide, color palette, and logos.
Between both jobs, Nodskov averages 60 hours of work per week. It isn't easy. It is stressful at times, but worth it, she said.
She handles the marketing for a growing start up by day, and by night Nodskov conducts fittings and fills orders for customers around the country.
Over time, Nodskov has found balance between two jobs and a social life, which is a far cry from when Hannah Caroline Couture first started in her UNO dorm room.
"Near graduation I started getting burnt out doing all the different orders I was doing," Nodskov said. "I stepped back and thought about which of the orders I like doing and which ones I absolutely dread."
This revelation led Nodskov to pivot her focus to bridal and evening wear along with her bread and butter of plus-sized fashion, which amounts to about 80 percent of her sales. Nodskov's ability to network with bloggers and industry influencers help her reach potential customers across the country whenever she releases a new product. Along with local orders, Nodskov has developed a reliable customer base in the southern and northeastern United States.
Even though most of her customers are from outside the Omaha area, she doesn't have any plans to leave. On Friday, Nodskov will debut her new line at Omaha Fashion Week, a reminder that she's still here.
"I can be 22 and own a home. I can afford to run a business. It's just a great place to be based," she said. "With e-commerce, why not be based in a place that is comfortable to live?"
If a lucrative job offer in New York or Los Angeles came along, Nodskov isn't sure she would be able to accept.
"I don't know if I could work for someone else in the industry," she laughed.
About the University of Nebraska at Omaha
Located in one of America's best cities to live, work and learn, the University of Nebraska at Omaha (UNO) is Nebraska's premier metropolitan university. With more than 15,000 students enrolled in 200-plus programs of study, UNO is recognized nationally for its online education, graduate education, military friendliness and community engagement efforts. Founded in 1908, UNO has served learners of all backgrounds for more than 100 years and is dedicated to another century of excellence both in the classroom and in the community.
Follow UNO on Facebook, Twitter, Instagram, TikTok, LinkedIn, and YouTube.