University of Nebraska Defense Research Institute Earns New Five-Year, $92 Million Contract
The contract helps position UNO as a national leader in research and development to combat terrorist groups and to keep the United States and its allies safe.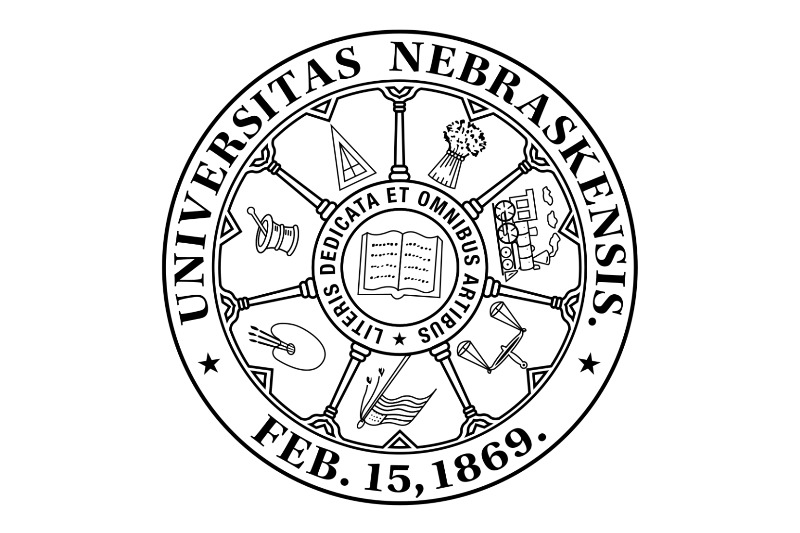 The University of Nebraska and United States Strategic Command announced Wednesday, June 6 that NU's National Strategic Research Institute has been renewed with a five-year, $92 million contract from the U.S. Air Force.
The renewal paves the way for a second phase of growth and momentum following the $84 million initial contract earned upon NSRI's inception in 2012. That award positioned the University and its partners as national leaders in research and development to combat weapons of mass destruction and keep the United States and its allies safe. With the new, larger contract, NU faculty from across the four campuses will have expanded opportunities to conduct exclusive research that meets the needs of USSTRATCOM and the Department of Defense.
In thanking USSTRATCOM for its partnership, President Hank Bounds noted that the University of Nebraska is in elite company as one of only 13 U.S. institutions to host a University-Affiliated Research Center. Others conducting research directly for the Department of Defense include the Massachusetts Institute of Technology and Johns Hopkins University.
"It is clear that the outstanding work our faculty and staff have done through the National Strategic Research Institute to protect our warfighters is just the beginning of what we're capable of," Bounds said. "This contract renewal is a strong signal from the Department of Defense that the University of Nebraska's efforts are relevant, timely and worthy of continued investment. I couldn't be more proud of the team at NSRI and all the faculty who have been engaged in this venture for their success and commitment to keeping our country safe."
Bounds praised the work and vision of Lt. Gen. (Ret.) Robert Hinson, founding executive director of the National Strategic Research Institute. Under Hinson's leadership, NSRI has exceeded federal growth metrics, added staff to deepen partnerships with USSTRATCOM and federal funding agencies, and opened a new Savage, Md.-based office that will allow faculty and partners to work side-by-side on exclusive defense projects.
"We launched the National Strategic Research Institute with an ambitious goal: Lead the way in providing research to meet – and ultimately anticipate – the needs of our DoD and agency partners who are on the front lines in defending the United States against those who would do us harm," Hinson said. "We have achieved remarkable success. Yet our work in supporting our men and women in uniform is never done. Threats to our national security are increasingly grave and complex. I'm so pleased that we will be able to continue this vital and life-saving work."
Gen. John Hyten, USSTRATCOM commander, applauded NSRI for its progress on ground-breaking projects supporting the USSTRATCOM and DoD missions.
"We rely on organizations like NSRI to assist the government in its quest to 'go fast.' Looking at deterrence through the new lens provided by these partnerships helps us address evolving threats in a multi-polar security environment," Hyten said. "We're excited for the continued partnership with the University of Nebraska, as it has paid dividends for USSTRATCOM and the Department of Defense."
University of Nebraska at Omaha and University of Nebraska Medical Center Chancellor Jeffrey P. Gold, M.D., said: "We at the University of Nebraska at Omaha and the University of Nebraska Medical Center are proud to have earned the trust of our Department of Defense to provide and develop critical expertise in areas such as biopreparedness, cybersecurity, biosecurity and front-line emergency trauma care, to name just a few.
"UNO and UNMC looks forward to continuing these vital research collaborations, as this continued investment by the Department of Defense underscores the effectiveness and value of our ongoing work. From developing lifesaving technologies to training some of the nation's top civilian security specialists, we are proud to play an important role in the defense of our country and deterrence of future threats. The impact of our research is far-reaching. It will save the lives of our service members and help to protect our nation."
Since its founding, the National Strategic Research Institute has engaged more than 241 NU faculty, researchers and students from a range of disciplines on 84 research projects focused on key areas of strength: nuclear detection and forensics, detection of chemical and biological weapons, passive defense against weapons of mass destruction, consequence management, and other mission-related research.
Those projects include:
University of Nebraska at Omaha-led research aims to better understand the psychology of terrorist groups like ISIS.
Through a collaboration with USSTRATCOM, NSRI and UNO host the Strategic Leadership Fellows Program, an annual training program aimed at developing civilian leaders at USSTRATCOM. The program admits 10 Fellows annually following a competitive application process and leads participants through a rigorous 13-week curriculum covering leadership, decision-making, team-building, project management and interaction with state and federal political leaders.
About the University of Nebraska at Omaha
Located in one of America's best cities to live, work and learn, the University of Nebraska at Omaha (UNO) is Nebraska's premier metropolitan university. With more than 15,000 students enrolled in 200-plus programs of study, UNO is recognized nationally for its online education, graduate education, military friendliness and community engagement efforts. Founded in 1908, UNO has served learners of all backgrounds for more than 100 years and is dedicated to another century of excellence both in the classroom and in the community.
Follow UNO on Facebook, Twitter, Instagram, TikTok, LinkedIn, and YouTube. 
Contact Us
If you have a story idea, news tip, or other question, please email the UNO News team at unonews@unomaha.edu.