Community Engagement Spotlight | Ryan Spohn, Ph.D.
Ryan Spohn, Ph.D., is the Director of the Nebraska Center for Justice Research (NCJR) in the College of Public Affairs and Community Service (CPACS).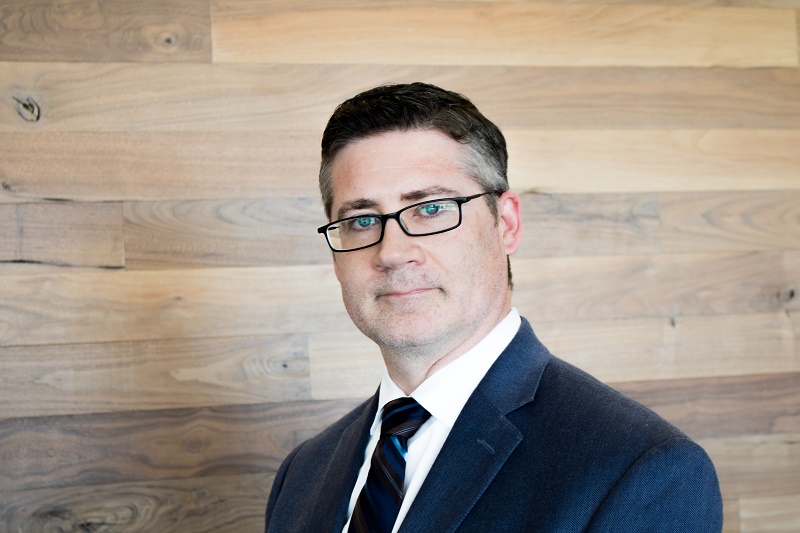 Over the years, the Nebraska Center for Justice Research (NCJR) has been involved in a variety of projects and research initiatives that respond to community issues, with one example being Project Safe Neighborhoods (PSN). The PSN initiative is a federal program that has historically brought together all levels of law enforcement, communities, and researchers to reduce gun-related crimes and gang-involved crime.
From its inception in 2001, PSN was intended to be a novel type of federal model of crime reduction. Researchers were traditionally observers of criminal justice program development and implementation, not participants. Commonly, researchers were brought-in as independent evaluators of the impact of anti-violence programs, providing after-the-fact assessments. Serving as the Omaha site research partner, Spohn states, "PSN focused on changing this model. The initiative encouraged the establishment of partnerships with communities, and most important for us, the grant program provided resources for a grant partner who would work with the law enforcement task force to analyze the local gun crime problem and assist law enforcement in developing a proactive plan for gun crime reduction."
While Omaha was one of the original PSN sites, Spohn became involved as a PSN researcher in 2012 because his predecessor was a research partner for the program and OPD was very comfortable working with UNO. More broadly, his role as NCJR director is to work with state and local law enforcement agencies, local non-profits, and local funders to address criminal justice issues with the goal of using data and research to improve systems.
"I get to do what I enjoy, research, and work with the dedicated professionals in the areas of public safety and community improvement."
Spohn and the NCJR team have produced cutting-edge crime maps that indicate the geographic distribution of gun crimes in the Omaha Metro and identified patterns that are less apparent in standard crime analysis. He believes that the PSN initiative "not only guides law enforcement, but it also recognizes that police must be connected and engaged with their communities in order for citizens to cooperate with police and for witnesses to testify against gun crime offenders." PSN is one resource that has contributed to lower rates of shootings and homicides, coinciding with higher rates of homicide clearance rates in Omaha.
Spohn feels projects like the PSN initiative are possible because UNO in general, and the School of Criminology and Criminal Justice in particular, have earned a well-deserved reputation for being involved in the community and being responsive to community issues.
"Community-engaged research provides the opportunity to advance your research through original data collection, but also through developing relationships with local law enforcement and criminal justice partners who can open doors to new opportunities for using research skills to engage with our community. Being a good listener is one key to building relationships and gaining more localized knowledge of the nature of social problems faced by the Omaha community."
---
Campus Commitment to Engagement
Community engagement and service are fundamental components of UNO's identity. This commitment to engagement is reflected in UNO's academics, student body, partnerships, and institutional framework. As an engaged campus, UNO values mutually-beneficial partnerships where information and expertise is shared and applied for the common good.
Share Your Story
Did you organize or participate in a community-oriented project or service? UNO wants to hear from you! UNO is committed to community engagement in its broadest form, and wants to feature your community service story.
Submit your story via e-mail.
Read other community engagement spotlight stories.
About the University of Nebraska at Omaha
Located in one of America's best cities to live, work and learn, the University of Nebraska at Omaha (UNO) is Nebraska's premier metropolitan university. With more than 15,000 students enrolled in 200-plus programs of study, UNO is recognized nationally for its online education, graduate education, military friendliness and community engagement efforts. Founded in 1908, UNO has served learners of all backgrounds for more than 100 years and is dedicated to another century of excellence both in the classroom and in the community.
Follow UNO on Facebook, Twitter, Instagram, TikTok, LinkedIn, and YouTube. 
Contact Us
If you have a story idea, news tip, or other question, please email the UNO News team at unonews@unomaha.edu.