Community Engagement Spotlight | Phil Witt, Ph.D.
UNO faculty Phil Witt, Ph.D., and his wife Angie were recognized for their efforts to support refugees in the Omaha community.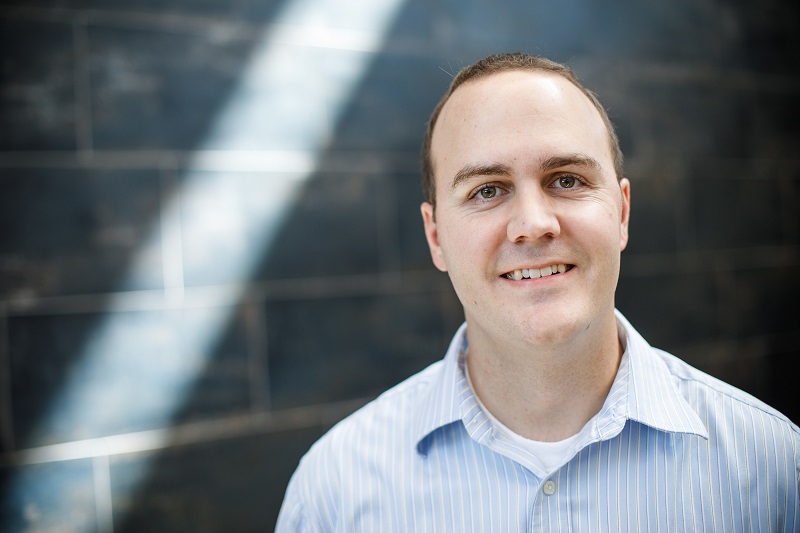 Phil Witt, Ph.D., and his wife Angie spent weeks preparing an apartment refugees could call home, as part of a co-sponsorship for the Refugee Empowerment Center (REC). Because of their volunteerism through the co-sponsorship program, the Witt's were recognized as REC's Outstanding Volunteer of the Year Award.
In the fall of 2016, Witt contacted the REC, a refugee resettlement agency serving as an affiliate of Ethiopian Community Development Council, Inc. (ECDC) and the Department of State through the International Organization of Migration. Witt was interested in the REC co-sponsorship program in which volunteers prepare an apartment for refugees to move into on arrival.
"I just looked at my own family and thought and tried to put myself in the shoes of these refugee families that are being driven from their homes and lose everything… and think, I'd like to have somebody that was kind enough to watch out for me and provide somewhat of a landing spot."
First, the Witt's solicited and gathered donated items as well as bought new items for the apartment. Angie Witt has an Etsy shop that sells "multi-cultural peg dolls" which raised $500 in funds. Angie Witt still makes the peg dolls and puts the funds away to donate to other refugee causes.
With the funds from the multi-cultural peg-dolls and other miscellaneous donated items, they furnished the apartment. They even placed a week's worth of groceries in the house and prepared a meal for when the family arrived. "You want them to feel like it's already a home so everything was all set up and ready." Witt encourages others to work on the causes they are passionate about.
Witt also encourages others to work on the causes they care about, and that includes his students. "A lot of times, I'll tell my students, I'll tell my family, 'there's so many issues and problems out there in the world that you can be passionate about. And sometimes it gets overwhelming to think, well how do I make a difference?' And so, I just always encourage people to pick one or two things and figure out ways to make a difference."
Witt, who teaches supply chain management courses, also has his students working on a project for a different refugee organization, Carry the Future. The project gives students the opportunity to conduct research and come up with new software solutions to help the organization manage its inventory. Carry the Future provides baby carriers and baby boxes for refugees.
Witt is always working to align community engagement with his work as a faculty member, and appreciates that it is one of the most important values at UNO.
Witt is an assistant professor in the College of Business Administration, Department of Marketing and Management.
---
Campus Commitment to Engagement
Community engagement and service are fundamental components of UNO's identity. This commitment to engagement is reflected in UNO's academics, student body, partnerships, and institutional framework. As an engaged campus, UNO values mutually-beneficial partnerships where information and expertise is shared and applied for the common good.
Share Your Story
Did you organize or participate in a community-oriented project or service? UNO wants to hear from you! UNO is committed to community engagement in its broadest form, and wants to feature your community service story.
Submit your story via e-mail.
About the University of Nebraska at Omaha
Located in one of America's best cities to live, work and learn, the University of Nebraska at Omaha (UNO) is Nebraska's premier metropolitan university. With more than 15,000 students enrolled in 200-plus programs of study, UNO is recognized nationally for its online education, graduate education, military friendliness and community engagement efforts. Founded in 1908, UNO has served learners of all backgrounds for more than 100 years and is dedicated to another century of excellence both in the classroom and in the community.
Follow UNO on Facebook, Twitter, Instagram, TikTok, LinkedIn, and YouTube.