Community Engagement Spotlight | Communication Studies Across the Globe
Abbie Syrek, M.A. and Cameron Logsdon, M.A., and several UNO faculty are helping pave the way for communication studies in Afghanistan.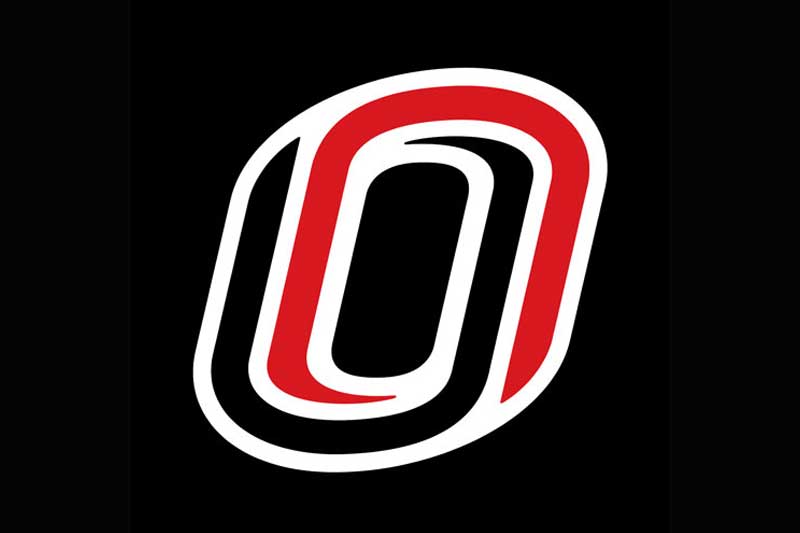 In 2016, Abbie Syrek, M.A., Cameron Logsdon, M.A., and a team of UNO faculty worked together to help develop new, comprehensive, communication studies programs at Kabul University and Balkh University in Afghanistan. Other UNO faculty members included Chris Allen, Ph.D., Anna Cruz, Ph.D., Sher Jan Ahmadzai, MPA, Hugh Reilly, MA, Holly Miller, M.A., Andrea Weare, Ph.D., Herbie Thompson, M.A., and Adam Tyma, Ph.D.

The collaborative project included the UNO School of Communication and the UNO Center for Afghanistan Studies; led by Ahmadzai.
In August 2016, the team of UNO faculty began planning and collecting information while still teaching full time at UNO. A large part of this was to develop the curriculum, then provide training and support for faculty in Afghanistan to learn how to teach communication studies and what to teach.
The team worked night and day while in Dubai and New Delhi, workshopping the curriculum and materials almost "from the ground up," said Syrek. Program support even continued back in Omaha, via video-calls.
Logsdon and Syrek believe the program is an important one because it can help teach people how to communicate about their differences without violence. "They're literally living in a war zone and when they come to class, they talk about it," says Syrek.
Syrek and Logsdon believe that it is much more than just starting a communication studies program. "We are starting a communication studies program people who want to rebuild their universities, who want to help their students, and for students who live in a very unstable environment," says Syrek.
"There is instability and terrorism within the region and the institutions within communities are trying to rebuild themselves," says Logsdon.
The project was possible through a $2.2 million dollar grant provided by the United States Agency for International Development (USAID). "The grant provided us with lab and internet access, better infrastructure, and paid for the translation of 6 books that are currently being used in the UNO Communication Studies program at UNO," says Logsdon. Syrek and Logsdon see more to come as the grant remains open until the end of 2018.
Syrek and Logsdon both feel they have grown and learned so much from this experience.
"The experience has shown me the depth of the UNO mission to collaborate and the spirit of the UNO faculty. I am so impressed by the Center for Afghan Studies, and cannot believe what this program has done for not only our students but their campus. It is enduring to believe that things can be improved through collaboration," says Syrek.
For Ahmadzai, "This partnership with Kabul and Balkh Universities is proof of UNO's continued support to Afghanistan's system of higher education and our efforts to help Afghans build their country."
For Logsdon, "It was eye-opening to see that there are places across the world that people are trying their hardest to hold and build something as strong as what UNO has and the only thing keeping it together is passion and heart and drive. They talk about teaching as a way to help their country."
---
Campus Commitment to Engagement
Community engagement and service are fundamental components of UNO's identity. This commitment to engagement is reflected in UNO's academics, student body, partnerships, and institutional framework. As an engaged campus, UNO values mutually-beneficial partnerships where information and expertise is shared and applied for the common good.
Share Your Story
Did you organize or participate in a community-oriented project or service? UNO wants to hear from you! UNO is committed to community engagement in its broadest form, and wants to feature your community service story.
Submit your story via e-mail.
Read other community engagement spotlight stories.
About the University of Nebraska at Omaha
Located in one of America's best cities to live, work and learn, the University of Nebraska at Omaha (UNO) is Nebraska's premier metropolitan university. With more than 15,000 students enrolled in 200-plus programs of study, UNO is recognized nationally for its online education, graduate education, military friendliness and community engagement efforts. Founded in 1908, UNO has served learners of all backgrounds for more than 100 years and is dedicated to another century of excellence both in the classroom and in the community.
Follow UNO on Facebook, Twitter, Instagram, TikTok, LinkedIn, and YouTube. 
Contact Us
If you have a story idea, news tip, or other question, please email the UNO News team at unonews@unomaha.edu.