John Patrick Nicholson: A True Maverick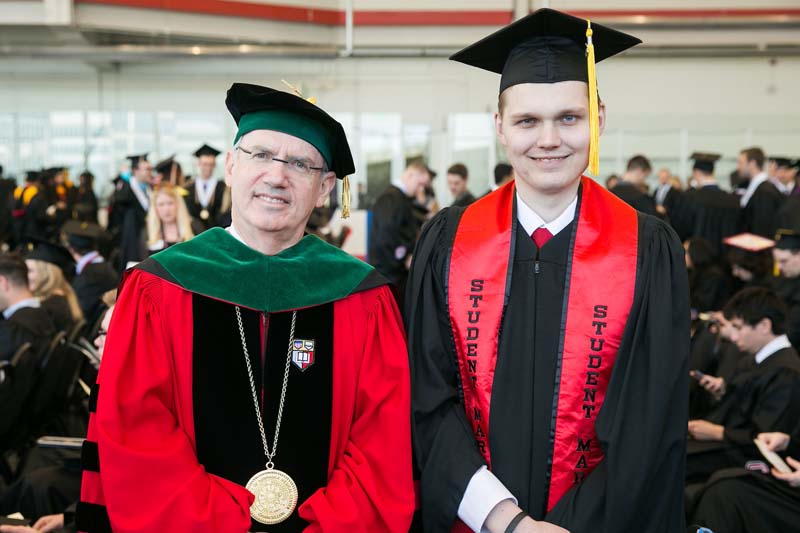 John Patrick Nicholson poses with UNO Chancellor Jeffrey P. Gold prior to Friday's commencement ceremonies
On Friday, May 4, as hundreds of soon-to-be UNO graduates entered Baxter Arena to celebrate the end of their college careers, one student, John Patrick Nicholson, was there for a different reason entirely.
Earlier this year, Nicholson was nominated, and selected, by the faculty and staff of College of Information Science and Technology to serve as their college's marshal at UNO's May 2018 commencement ceremonies.
Despite just being a sophomore, Nicholson was selected for his unwavering Maverick Spirit.
In 2011, a then-15-year-old Nicholson was diagnosed with Medulloblastoma, a rare form of brain cancer. Attempts to remove the tumor were successful, but impacted Nicholson's brain, motor and speech functions.
Over the next five years, Nicholson not only re-learned everything, but excelled in his college entrance exams and earned a full-ride Regents scholarship to UNO.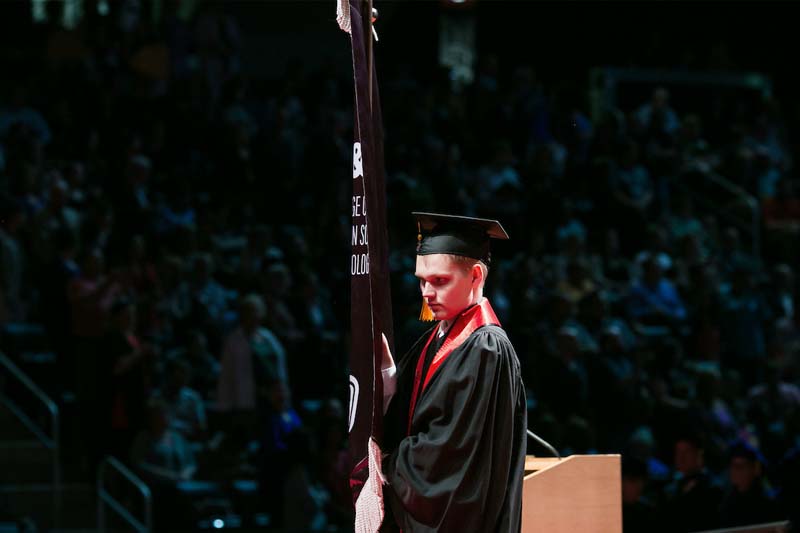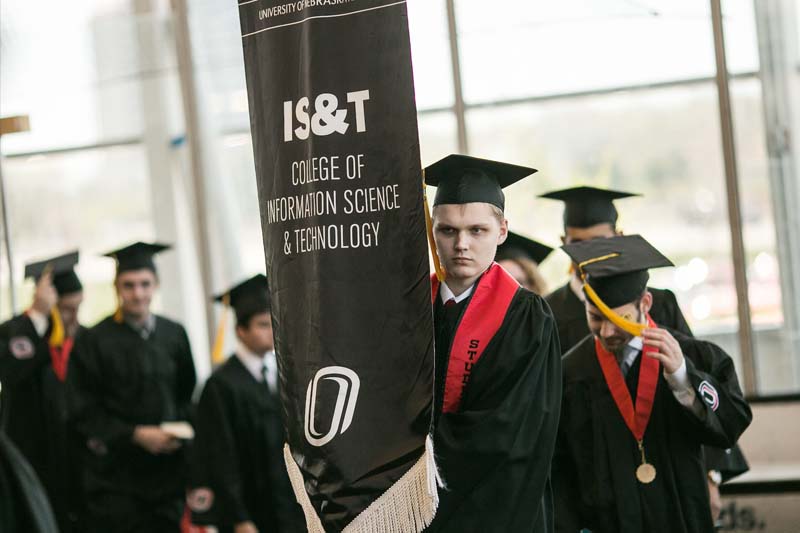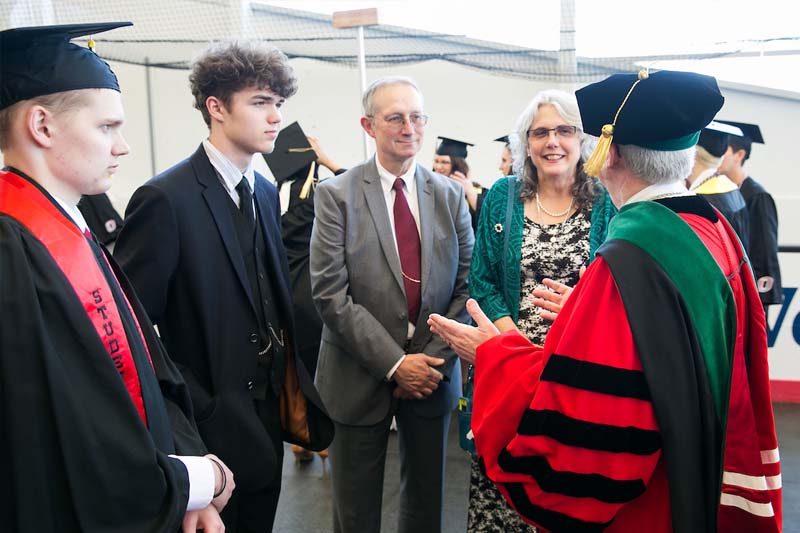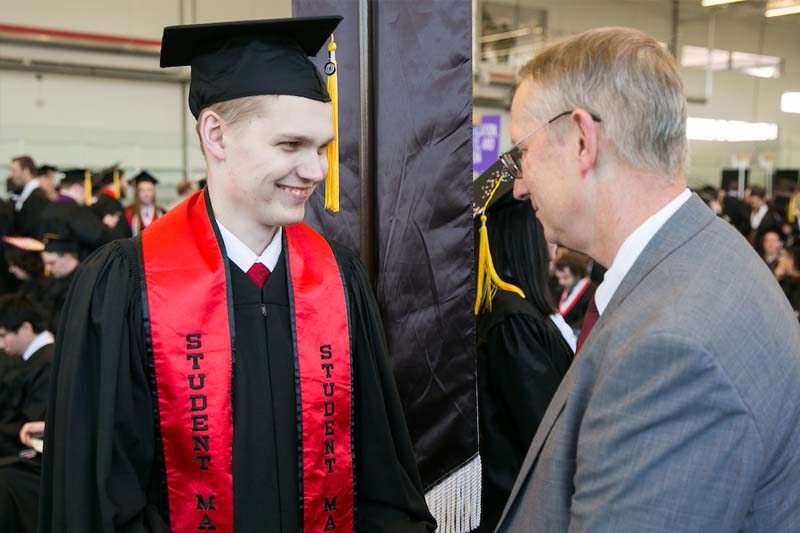 Unfortunately, just as he was starting his freshman year, having recently joined the St. John Paul II Newman Center, Nicholson's cancer returned as leptomeningeal Medulloblastoma, meaning the cancer was impacting the membranes surrounding his brain and spinal cord. Despite months of treatment to fight the cancer, Nicholson and his family were informed in March of 2018 that he only had six months to live.
In spite of this prognosis, Nicholson has not only continued to pursue, an excel in, his education but also give back to his community. It is for this very reason that he was chosen to represent his college, where he is studying IT Innovation, at UNO's commencement ceremonies.
In an interview with the Omaha World-Herald, Nicholson told the Omaha World-Herald:

"The mindset I hold is ... if I don't have to do this, please don't make me. But if I have to, I will. If this is going to happen, I'm OK."


Read John Patrick's story in the Omaha World-Herald.
Watch his story on KETV.
About the University of Nebraska at Omaha
Located in one of America's best cities to live, work and learn, the University of Nebraska at Omaha (UNO) is Nebraska's premier metropolitan university. With more than 15,000 students enrolled in 200-plus programs of study, UNO is recognized nationally for its online education, graduate education, military friendliness and community engagement efforts. Founded in 1908, UNO has served learners of all backgrounds for more than 100 years and is dedicated to another century of excellence both in the classroom and in the community.
Follow UNO on Facebook, Twitter, Instagram, TikTok, LinkedIn, and YouTube.