Call for Civic Participation Mini-Grant Proposals
Proposals addressing UNO's goals of civic engagement and civic participation are due by Friday, May 11.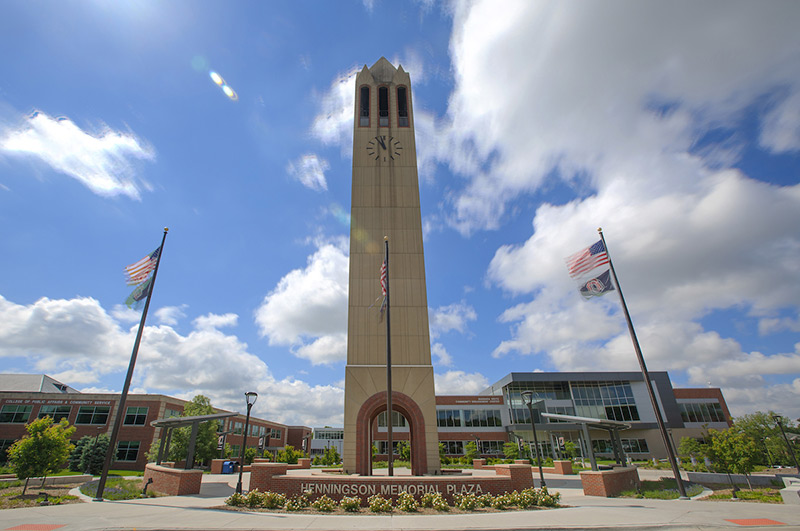 The Office of the Vice Chancellor for Academic and Student Affairs is pleased to invite Civic Participation Project mini-grant proposals from UNO faculty that address UNO's goals of civic engagement/civic participation.
In the work Civic Responsibility and Higher Education, Thomas Ehrlich defines civic engagement as follows: "Civic Engagement means working to make a difference in the civic life our communities and developing the combination of knowledge, skills, and values and motivation to make that difference. It means promoting the quality of life in a community, through both political and nonpolitical processes."
Projects should be consistent with the goals of the American Democracy Project (ADP), an initiative sponsored by the American Association of State Colleges and Universities (AASC&U). ADP is a multi-campus initiative focused on higher education's role in preparing the next generation of informed, engaged citizens for our democracy. The goal of the ADP is to produce graduates who are committed to being active, involved citizens in their communities. To learn more about the goals of ADP please visit the Civic Participation Project page. As a member institution of AASC&U, UNO has been involved in the American Democracy Project since its beginning in 2003.
Successful awardees will receive up to $1000.00 per grant.
Proposals are due by Friday, May 11, 2018.

Proposal Guidelines and Submission
Awardees will be notified no later than Tuesday, May 29, 2018. Projects must be completed no later than April 1, 2019. Applicants must be UNO faculty members. Grant funds will be transferred to recipient's home department state cost center for use by grantee
Proposals should be no more than two pages (including budget) and contain the following information:
Title of project/participants/home department or school
Purpose of the project
Potential student learning outcomes
Nature of student involvement
Alignment with the ADP goals and UNO strategic plan
Budget outlining planned expenses

What Is Not Funded
Please note that conference travel is not funded by these grants. Funding cannot be used as payment to research subjects, for salary/overload payment for faculty, and cannot be transferred to a third party (e.g. community organization, partner school, etc.).
Please submit electronic application to Barbara Pickering, Civic Participation Project Coordinator, at bpickering@unomaha.edu.
By accepting funding, applicants are expected to submit a final detailing the outcomes of the project and participate in a campus discussion to share the outcomes of the project. This report is due no later than April 1, 2019.
About the University of Nebraska at Omaha
Located in one of America's best cities to live, work and learn, the University of Nebraska at Omaha (UNO) is Nebraska's premier metropolitan university. With more than 15,000 students enrolled in 200-plus programs of study, UNO is recognized nationally for its online education, graduate education, military friendliness and community engagement efforts. Founded in 1908, UNO has served learners of all backgrounds for more than 100 years and is dedicated to another century of excellence both in the classroom and in the community.
Follow UNO on Facebook, Twitter, Instagram, TikTok, LinkedIn, and YouTube.