Metro High School Students Attend 2018 Chuck Hagel Symposium
Roughly 300 students gathered at UNO for an expert discussion on public service featuring former Secretary of Defense and Nebraska Senator Chuck Hagel.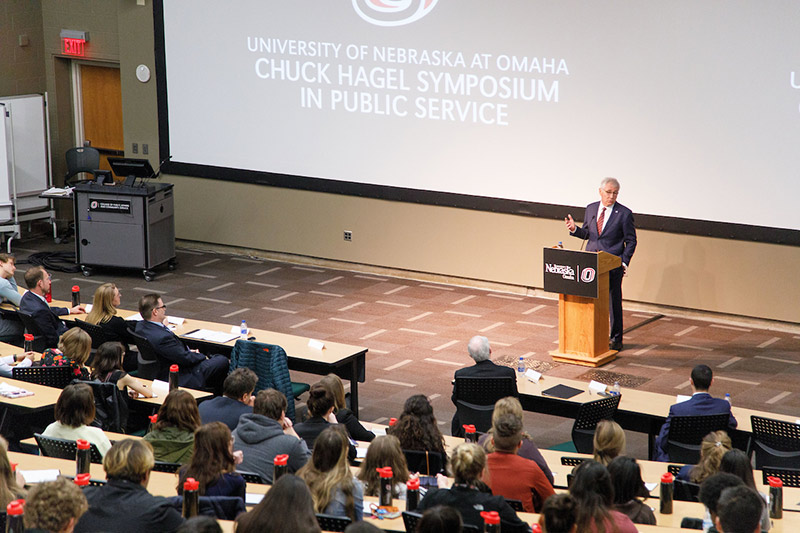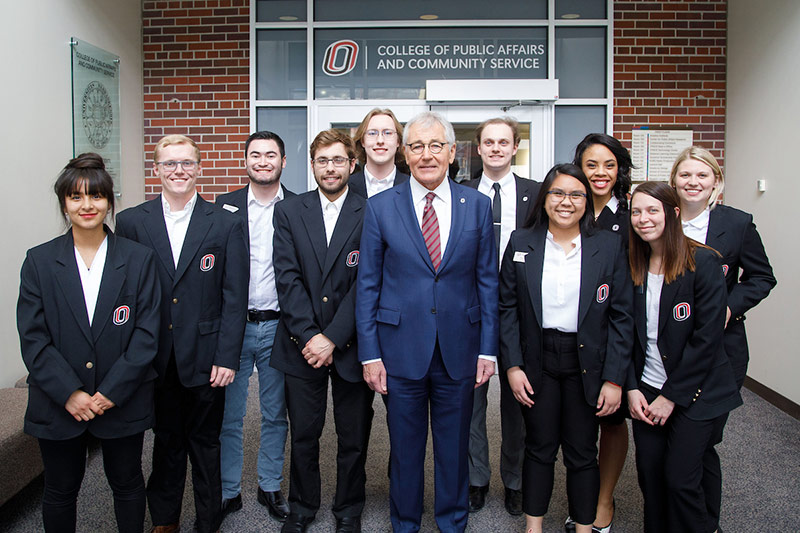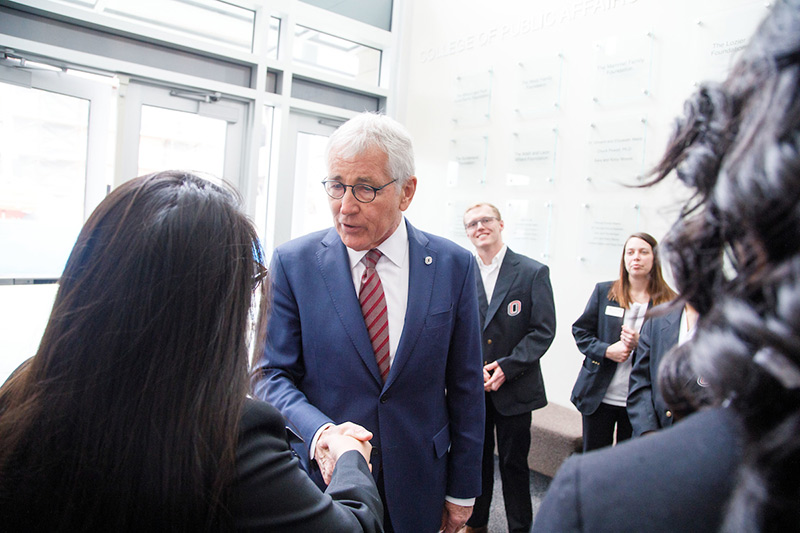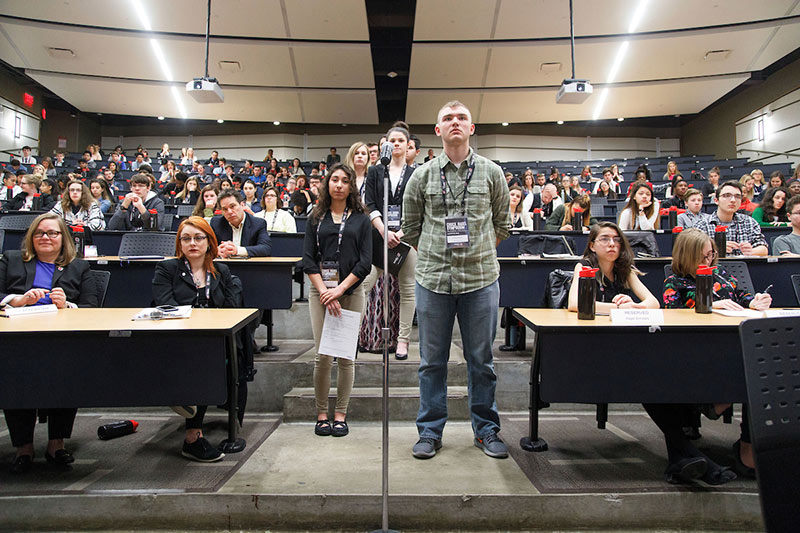 Roughly 300 students gathered at the University of Nebraska at Omaha (UNO) campus, Friday, March 23, for the 2018 Chuck Hagel Symposium.
The goal of the symposium was to bring young people together for an expert discussion on public service and to introduce them to the impact and value of civic engagement, leadership and service.
The symposium began with a keynote address from former United States Secretary of Defense and Senator Chuck Hagel. After the keynote, students participated in their choice of breakout sessions, which were led by UNO faculty in the fields of international affairs, law, medicine, public policy, and many other topics related to public service.
Participating high schools included Bryan High School, Ralston High School, Omaha North High School, Omaha South High School, Omaha Northwest High School, Benson High School, Burke High School, Central High School, Westside High School, Millard North High School, Millard South High School and Millard West High School.
Chuck Hagel was the 24th Secretary of Defense and the only Vietnam veteran and first enlisted combat veteran to serve as Secretary of Defense. He also served two terms in the United States Senate representing the State of Nebraska. Hagel is a 1971 UNO graduate.
For more information about the annual event, visit the Chuck Hagel Symposium page.